8 Creative Ways to Make Money in College | Make an Extra $1000 This Semester
This post is all about creative ways to make money in college.
This post may contain affiliate links, which means I'll receive a commission if you purchase through my link, at no extra cost to you.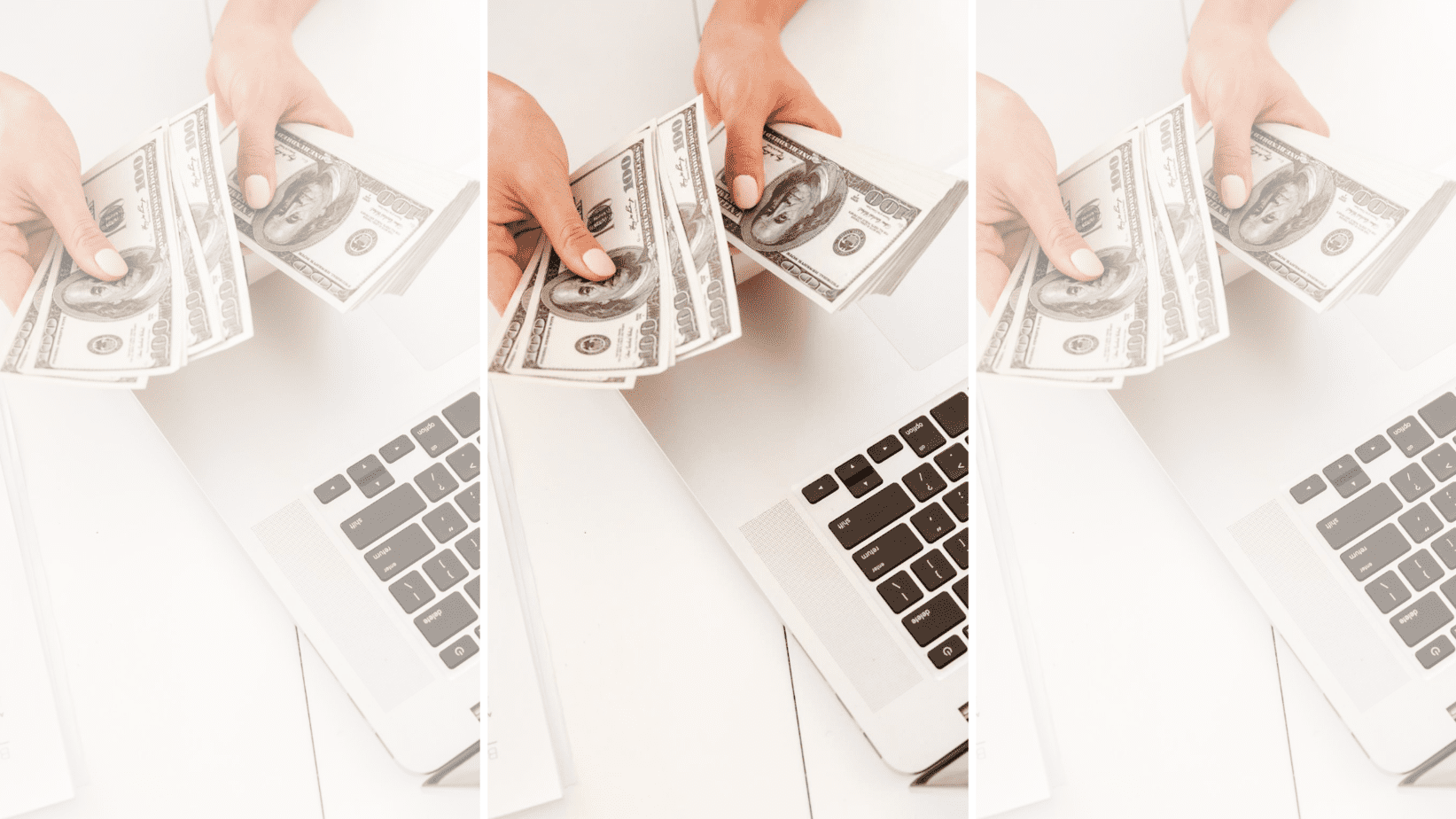 College is expensive, and for a lot of students, not working during college is not a choice! When I was in college, I always had at least two part-time jobs and a few little side hustles as well.
Here are some of the ways I managed to make money in college:
Nannying
Working in the convenience store in my dorm
Setting up flower displays at weddings and events for a local flower shop
Captioning videos
Blogging
Dog walking
Selling clothes
Bartending
Working at a local pool
As you can see, I hustled during my four years of school and always found creative ways to make money in college. I wouldn't recommend all of these jobs but in this post I'm going to go over 8 creative ways to make money in college.
 P.s. we do not own the rights to these images. If you are the original copyright owner, please email [email protected] for credit/removal.
Creative Ways To Make Money In College
1. Freelancing
Freelancing is actually how I make a full time income now that I've graduated college but I wish I would have started during school! There are tons of different things you can do with freelancing. You can work as a virtual assistant, design websites, manage social media for companies, do freelance photography, etc. The best part about freelancing is that it's usually completely remote so you can work anywhere!
There are tons of ways to find freelance work online. If you're looking on traditional job search boards, look for jobs that say "remote". You can also use websites that are specifically designed for freelance work. Here are some reputable freelancing sites you can use to make money in college:
2. Dog sit or Dog walk
Dog sitting or dog walking is a great way to make money in college while working around your own schedule. You can use Rover to find jobs in your area and mark off your availability on the app's calendar. Walk a few dogs in between classes or care for a dog or cat overnight if your housing allows it! I can't think of a better job than getting paid to play with cute animals.
To get started, make an account with Rover, complete a background check and an informational course, and set your rates and availability! If you have friends or family with pets, get them to write some testimonials for you so your profile appears more desirable.
You can also find pet care jobs on care.com. Which brings me to my next job idea…
3. Nannying or Babysitting
If you like hanging out with kids, babysitting is such a good way to make money in college. I nannied all through college and I charged anywhere from $12 to $20 per hour. Babysit for a few hours on weeknights or weekends and you can make an extra $1000 easily!
I've used Care.com to get most of my nannying jobs and I've found some incredible opportunities. You can also search for groups on Facebook that are specific to your area.
4. Sell Your Old Clothes
This is one of the easiest ways to make some extra cash in college. There are tons of ways to sell your old clothes and they're all pretty easy.
I've made good money selling clothes on Poshmark and Depop. Poshmark is especially easy because shipping costs are calculated into the price automatically on the app. Just print out the shipping label and drop it off at the post office!
Another way to sell your clothes is to do it locally through Facebook. There may even be a Facebook group set up specifically for students from your campus.
5. Deliver Groceries or Takeout
If you have a car on campus, you can make money in college by delivering for grocery stores or restaurants. These jobs are perfect because you can work around your class schedule and make money whenever you have some free time.
To sign up for restaurant delivery services, register with sites like Grubhub, Doordash, or Uber Eats to get started. Each service has a different sign up process but all of them are super straightforward and easy.
For grocery delivery, sign up for Instacart. The amount you earn with Instacart will depend on the size of the order, drive time, and the effort involved in the delivery. You also get to keep 100% of the tips you make.
6. Rent Out Your Car
Are you planning on bringing your car to campus? You can make extra money while you're not using your car by renting it out on Turo.
There are some basics guidelines to list your car on Turo. The types of cars typically accepted are:
2006 or newer
Less than 130,000 miles
Clean title
Legally registered in the United States
You can easily make an extra $1000 per semester just by letting people rent your car while you're not using it!
7. Tutor
Tutoring can be an incredibly lucrative job. As a basic tutor for high school students, you can charge about $30-50 per hour. If you have a specialty, you make as much as $100-150 per hour!
Make sure you're skilled at whatever you're going to be tutoring. Are you a biology major? Tutor high school science students! Did you get a perfect score on your ACT? You can coach high school juniors on ACT prep.
Care.com is a great place to find high quality tutoring jobs.
8. Work On Campus
There are tons of ways to make money in college without ever leaving campus. Colleges offer work study programs, on-campus jobs, and other student job opportunities every single semester. Just google the name of your college and "student jobs" to find out where they post those job opportunities.
Some of the on-campus job opportunities you might find are:
Barista at the campus coffee shop
Resident assistant (RA)
Dining hall staff
Fitness center jobs (front desk, class instructor, etc.)
Bookstore cashier
Campus tour guide
This post is all about creative ways to make money in college.
More college tips: