Looking to give a little boost to your GPA this semester? Here are 10 easy classes at UW Milwaukee that you can take if you want an easy A.
This post may contain affiliate links, which means I'll receive a commission if you purchase through my link, at no extra cost to you. Learn more: Affiliate Disclaimer.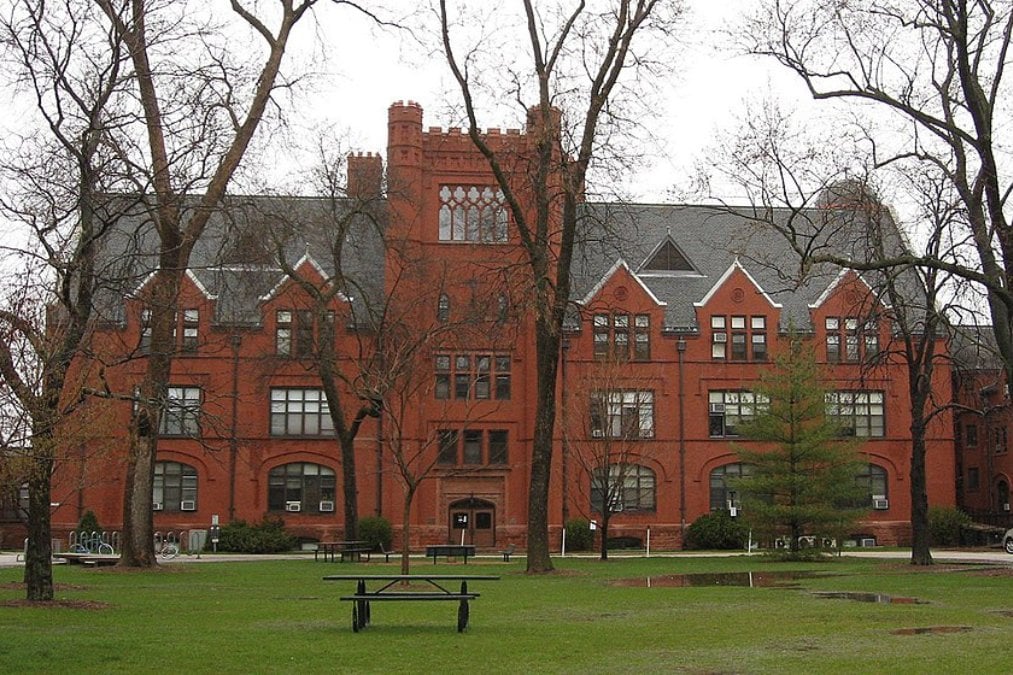 If you're a student at UWM looking for easy classes to take this semester, you're in luck!
We've all been in the position where our GPA needs a little help. But the good news is that most of the time you're just one or two A's away from a better grade point average.
But if you're not sure what classes you can take to get an easy A, that's where this post comes in. We've scoured forums (and taken personal experience into consideration) to fine the easiest classes at UW Milwaukee.
So let's get into it – here are 10 easy classes at UWM that you can take this semester.
Easy Classes At UW Milwaukee
1. GEO SCI 109 – Dinosaurs
The first course on our list is a no brainer – a class all about dinosaurs! You will learn about the natural history of dinosaurs and how they are studied by geologists and paleontologists.
UW Milwaukee students say that this class is super easy and you can even complete the coursework in a single day!
We definitely recommend giving this one a shot this semester.
2. DANCE 103 – Introduction to Iyengar Yoga
The next one on our list is great for those of you that need art credit. This course is a 2-3 credit class that will teach you yoga!
If you have any interest in yoga, or would just like to have some relaxation time during your schedule, this course is the perfect option.
On top of being relaxing, this course is described as being super easy.
3. GEOG 120 – Our Physical Environment
Especially if you need to take a lab science course, this course is a super easy A and has a lab component. You will learn all about the world's climate, soil, vegetation, and water resources.
Students in the past have said that this course is easy even if you are not great at science. 
For all you non science majors that need science credit, this course is a slam dunk.
4. BIOSCI 104 – Plants in Today's World
Another simple science class with a lab component is BIOSCI 104. Definitely an easy A course to add to your schedule this year if you need science courses to graduate.
You will learn about all things plants – major plant groups, the evolution of plants, ecology, and gardening.
This student shared that much of the course had been a review of 4th grade science! 
5. JAMS 113 – Internet Culture
A notoriously easy course at UW Milwaukee, JAMS 113 is the perfect add to your schedule to ensure an easy semester.
This course will teach you all about the internet. Internet culture, the history of the internet, and what role the internet plays in society are all topics that will come up.
6. FILM 301 – Film Art for Non-Majors
Another course that will fulfill the art credit requirement, FILM 301 will give non-Film majors an overview of all things film. You will explore the emotional, social, and psychological impact of the cinematic experience.
Coursework consists of watching various movies and writing 300 word discussion posts about them. There are also no exams.
If you are not a film major, this course is definitely an easy A and we highly recommend putting it on your schedule this semester.
7. THEATRE 305 – The Theatrical Experience
Next up is one for all of you theater buffs out there. This course will require you to attend multiple live theatrical performances. How fun is that?
Coursework for this class will require you to see one theatrical show a week and write one paper a week about the show that you saw.
Especially if you have a passion for theater, this course is a great addition. It counts as a 300 level course as well.
8. PEACEST 203 – Introduction to Peace and Conflict Studies
The eighth course on our list is PEACEST 203, a class that will take you through the theories and approaches to understanding and managing conflict.
While that does sound broad, you can definitely learn some valuable life skills, all while adding an easy A to your report card.
Past students name this class as being one of the easiest classes you can take.
9. THERREC 103 – Life Balance: An Understanding of Leisure
Next up is a course that will survey the historical, cultural, societal, developmental, and philosophical aspects of recreation and leisure.
This course is a super easy way to get 3 credits added to your tally. You will also do some fun activities during class, giving you an opportunity to blow off some steam during your semester.
10. MUSIC 102 – American Popular Music
Last but certainly not least is MUSIC 102. For the music lovers out there, this class will survey all popular genres of music from 1900 to the current day.
Described as both easy and enjoyable, this course is the perfect combination of engaging and simple. 
As such, definitely look at adding this course to give yourself an easy A this semester.
This post was all about easy classes to take at UW Milwaukee to boost your GPA.