Welcome to the College Savvy blog!
This blog is dedicated to helping you navigate college life and everything it entails.
Whether that's picking out the best decor for your dorm room, throwing a super epic graduation party, or figuring out how to make money while you're in college – we have you covered!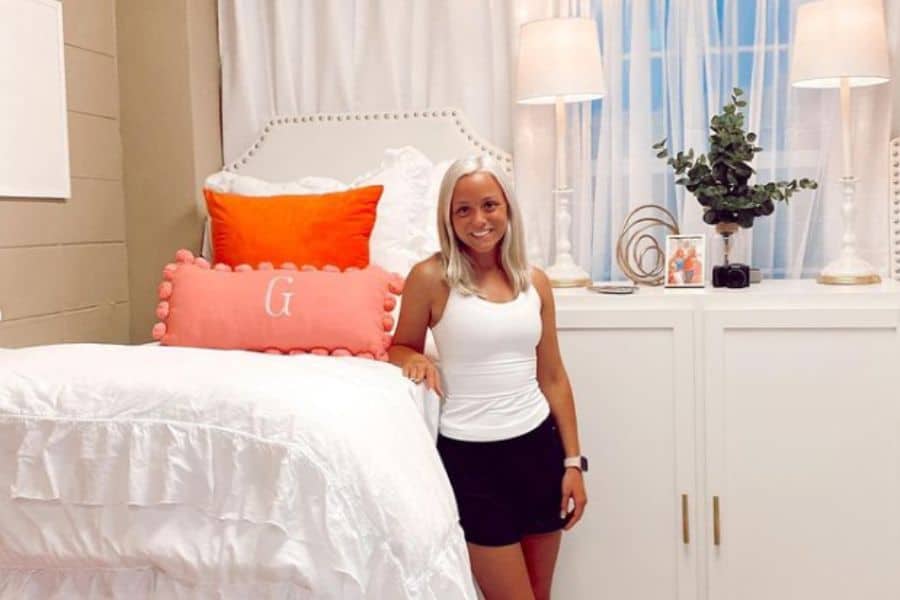 Here are some of our top posts for college students:
College Savvy Has Been Featured In:

Some Of Our Features:
Who is Behind The College Savvy Blog?
Hi, I'm Claire and I'm the founder of the College Savvy blog!
MyCollegeSavvy.com was launched in June of 2020 as a way to help college-aged girls navigate life on campus.
I graduated from the University of Wisconsin in the Spring of 2019 with a degree in Global Communications. During my time in college, I was obsessed with dorm decor, productivity, and finding ways to make an income online.
My passion for working online led me to starting several blogs over the past four years.
However, it wasn't until founding the College Savvy blog in the summer of 2020 that I realized my passion for helping college students navigate university life.
I am super driven to create the best and most helpful content about dorm living, mastering college classes, and navigating social life in college.
Most of the posts you'll see on the College Savvy blog were written by me. My own experience in college inspired me to start this blog to help current and future college students.
You can check out my top recommended college products here.
You can get in touch with me by emailing [email protected].
*Please note we do NOT accept guest posts or paid links of any kind. All emails regarding these services will be deleted upon receipt.
Meet our other writers:
Cassie Garza
Contributor
Cassie recently graduated from Texas Christian University with a degree in biology, but she's a writer at heart.
As a freelance writer, Cassie has done it all — from ghostwriting romances to creating content about higher education. She is an expert on all things dorm living, greek life, and college lifestyle.
Here are a few of Cassie's best articles:
Jan Hernandez
Contributor
Jan is currently an undergrad at the La Consolacion University Philippines.
She has been fond of reading and writing since childhood, and used to join writing and speech competitions in school. Her passions turned into a career as a freelance writer.
Despite growing up in the Philippines, she has always enjoyed watching college vlogs from the US. This hobby led her to writing for the College Savvy Blog.
Here are some of Jan's top articles: