25 Creative Halloween Costumes For Guys With Mustaches
Looking for Halloween costumes that show off your 'stache? Here are the best Halloween costumes for guys with mustaches.
This post may contain affiliate links, which means I'll receive a commission if you purchase through my link, at no extra cost to you. Learn more: Affiliate Disclaimer.
Are you rocking a mustache and unsure what Halloween costume best complements it? Well, you're in the right place!
We've thought of 25 creative costume ideas that revolve around your stache. From Ted Lasso to the Monopoly Man to Ned Flanders, we've thought of just about every possible mustached Halloween costume out there!
Don't let that perfect mustache go unnoticed this Halloween. Here are 25 perfect Halloween costumes for guys with mustaches.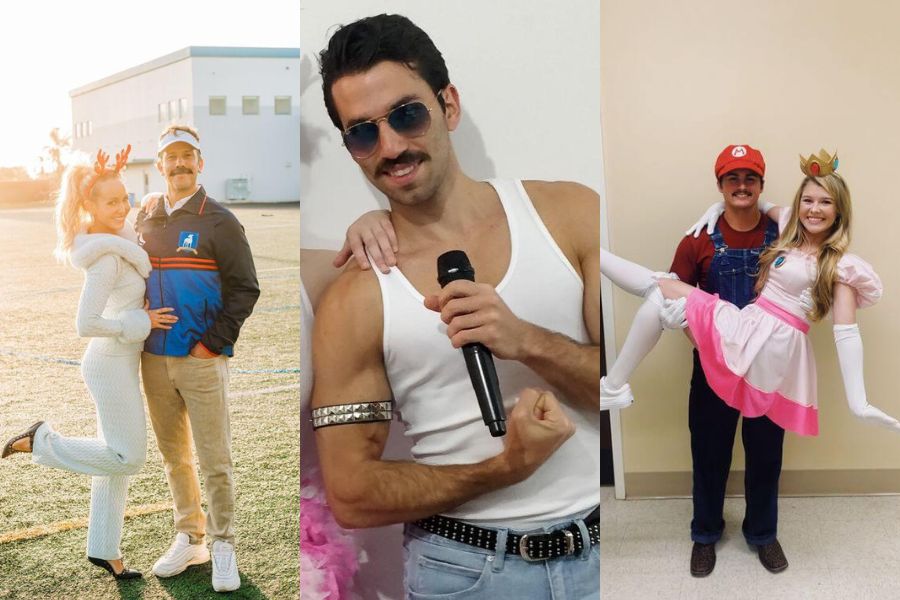 Halloween Costumes For Guys With Mustaches
1. Ted Lasso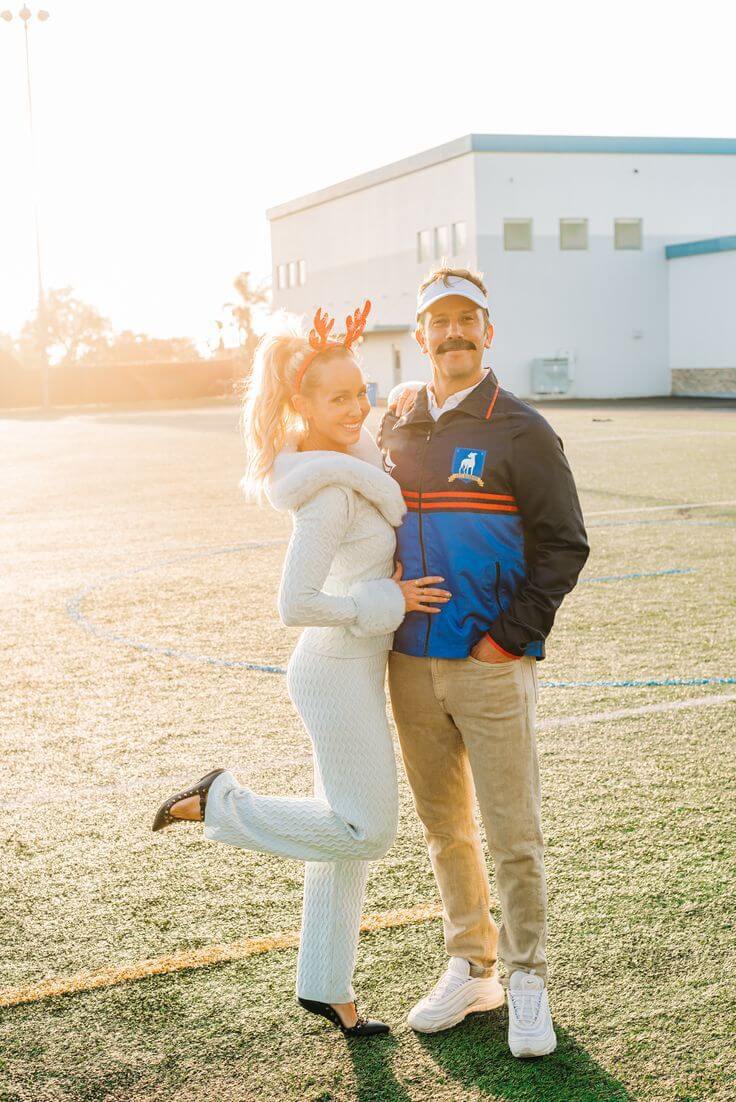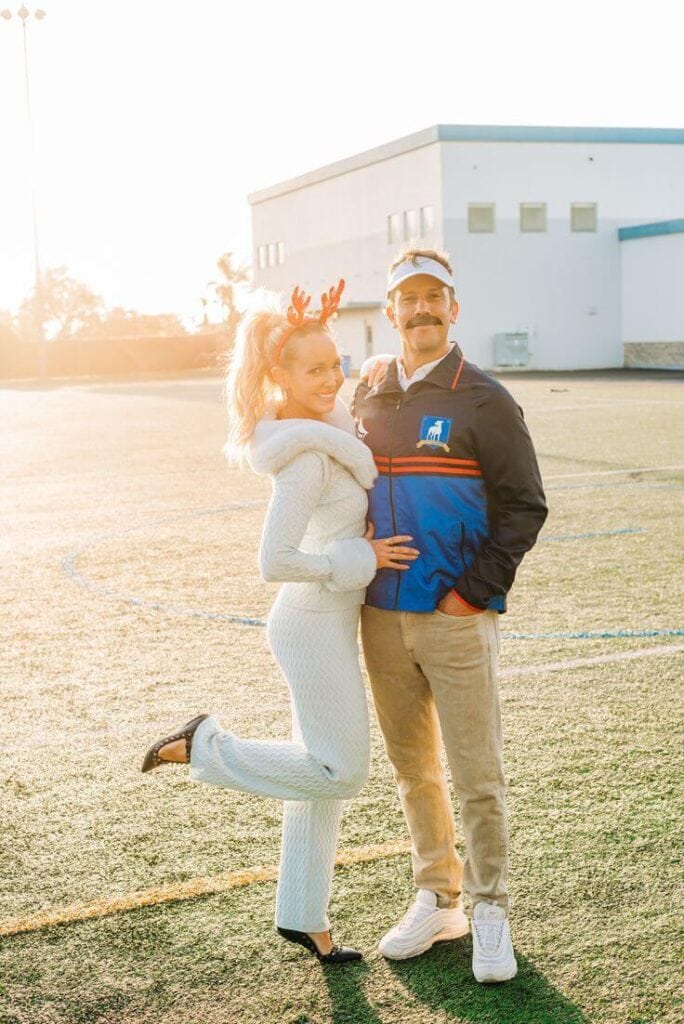 If you've got a mustache, chances are you've been compared to Ted Lasso at least once.
Why not embrace it for Halloween? Wear a blue coaching jacket and old-school whistle and maintain that endearing Southern charm.
Recreate this costume idea:
2. Ron Swanson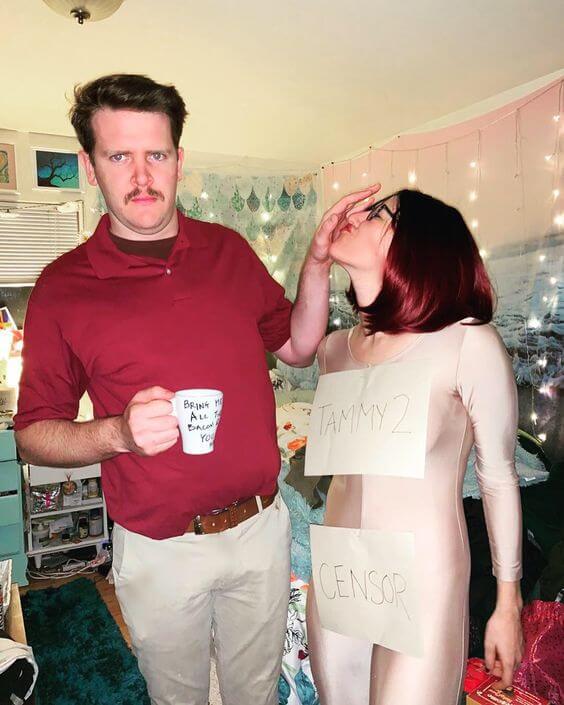 For guys rocking some serious facial hair, Ron Swanson from Parks and Recreation is your ideal Halloween costume.
A solid red shirt (that you probably already have in your closet) is your ticket to becoming the iconic Parks Director. For an extra touch, practice your "I'm not so impressed" face, too.
This is one of our favorite costumes for guys with mustaches that delivers laughs and recognition with minimal effort.
Copy this costume idea:
3. Steve Harvey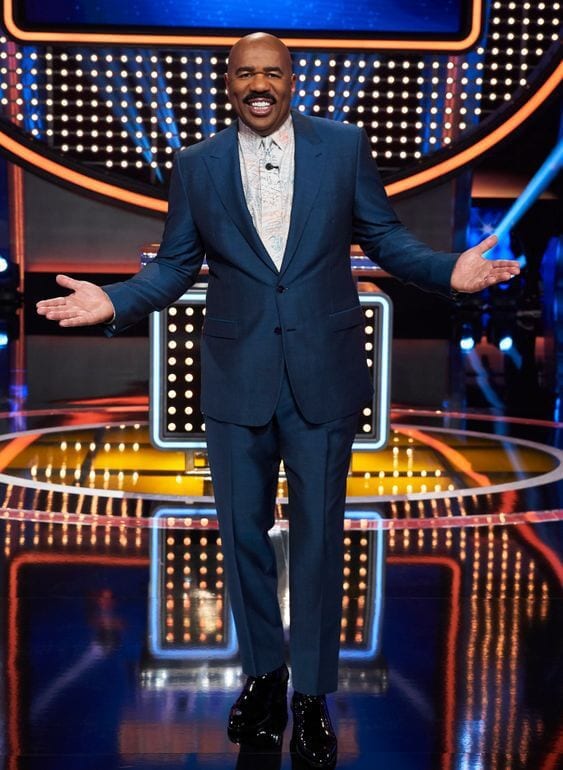 Try a Steve Harvey-inspired look for Halloween this year. Throw on a dapper suit and stylish tie, and walk around holding a fake mic.
With a thick mustache, you'll ace this game-show host costume.
4. Magnum P.I.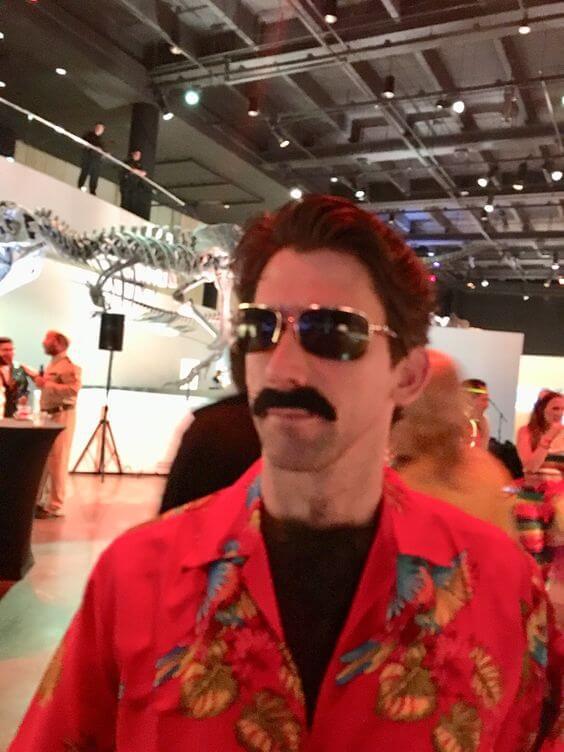 Grab your old Hawaiian shirt, dust off your aviators, and embrace the Magnum P.I. vibe. Trust us. This last-minute costume will win you points for very little effort.
Talk about a cool last-minute costume!
Recreate this costume idea for guys with mustaches:
5. Nacho Libre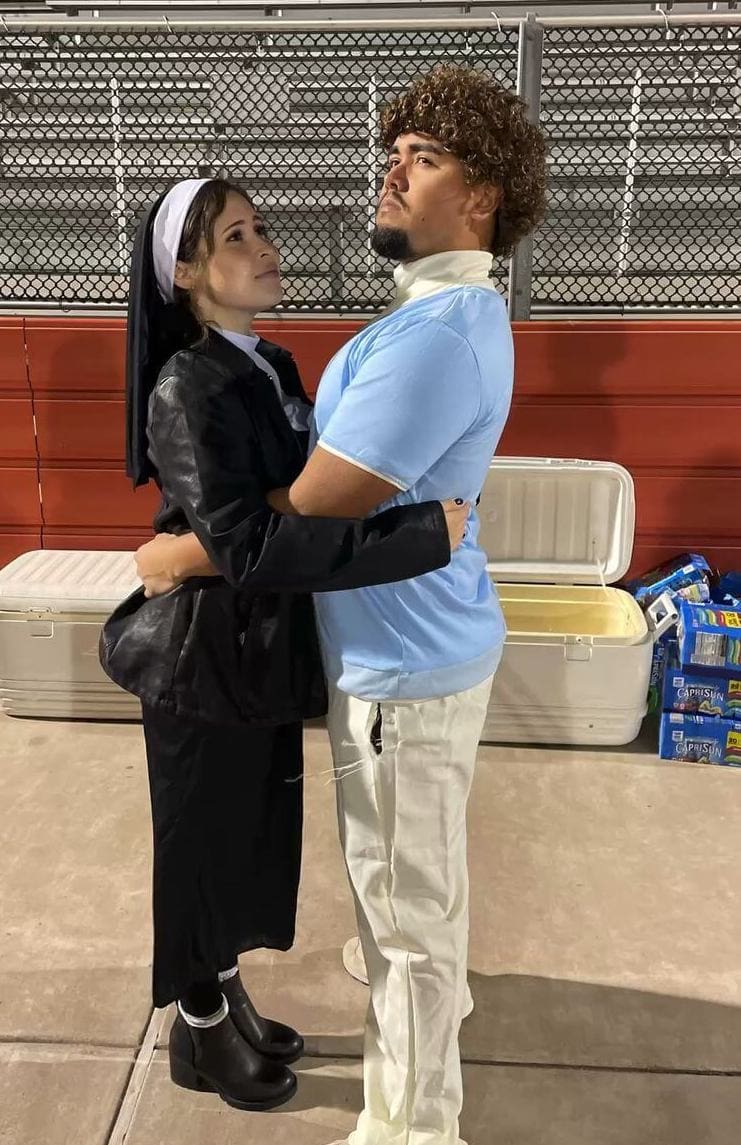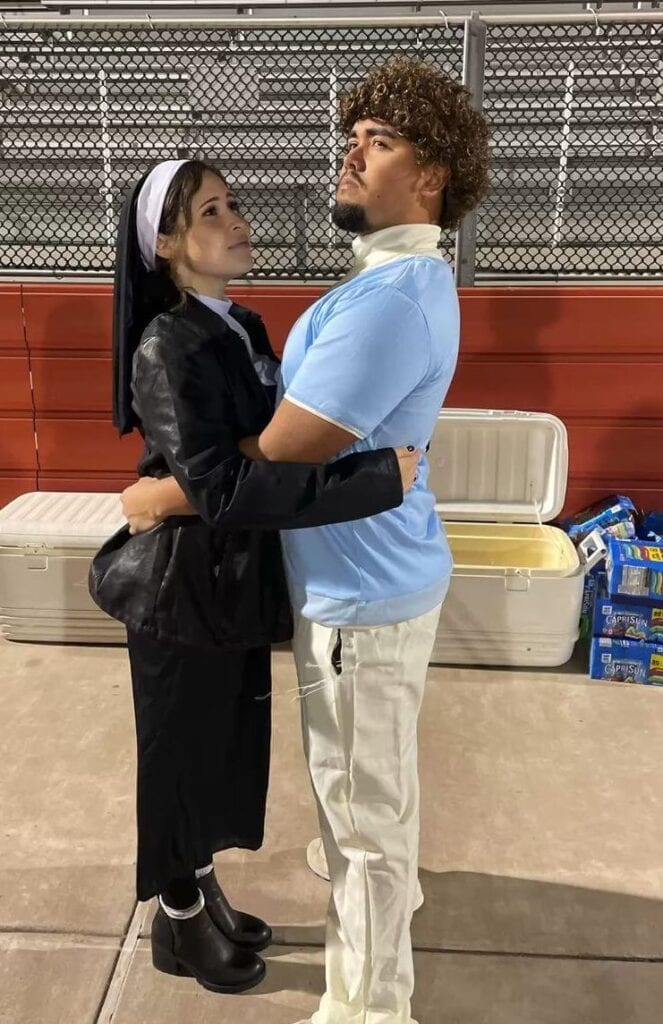 Turn the Halloween party into a wrestling wring by dressing up as Nacho Libre.
Throw on a blue v-neck over a white turtleneck, khaki pants, and a curly wig. Bring the laughter to any Halloween get-together by dressing up as this hilarious Jack Black character.
Shop this costume idea:
6. Bob Ross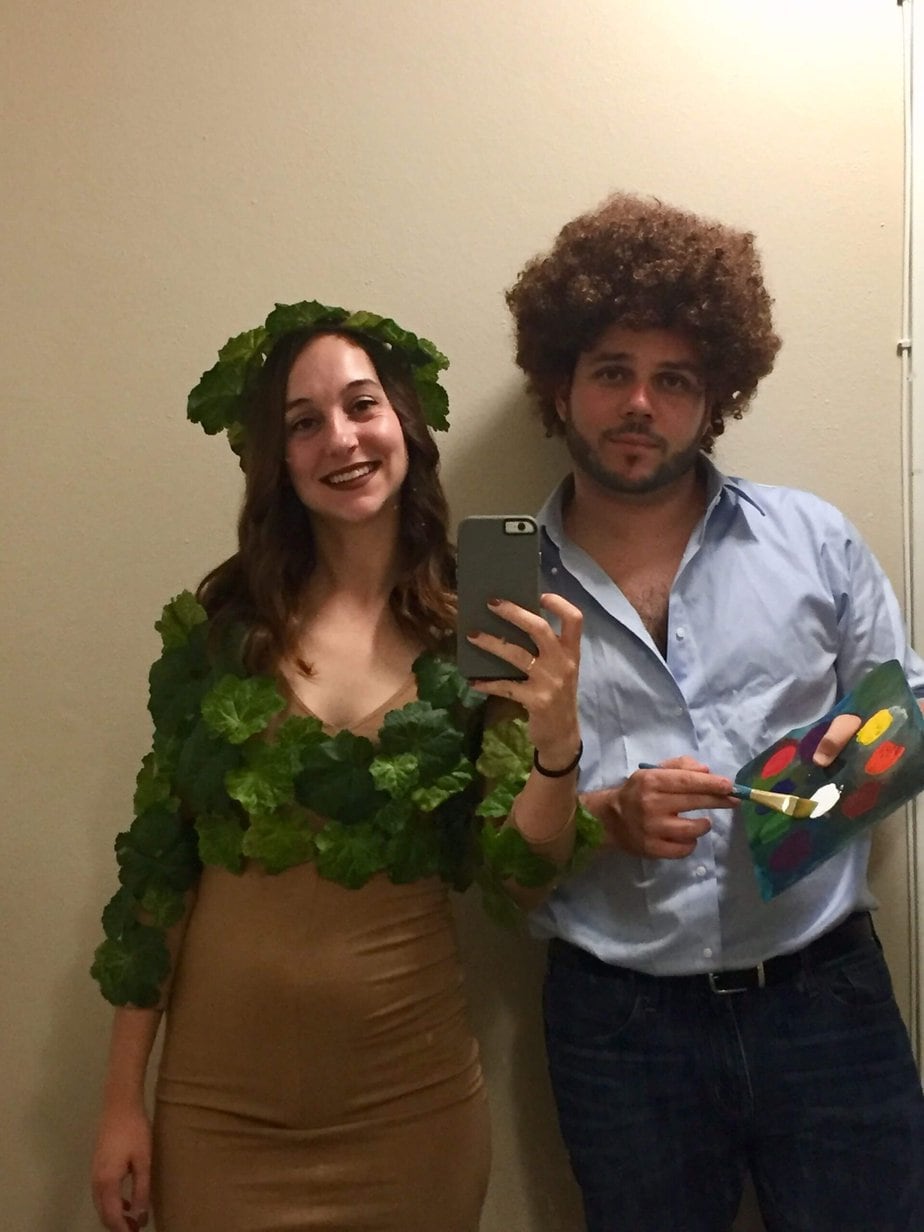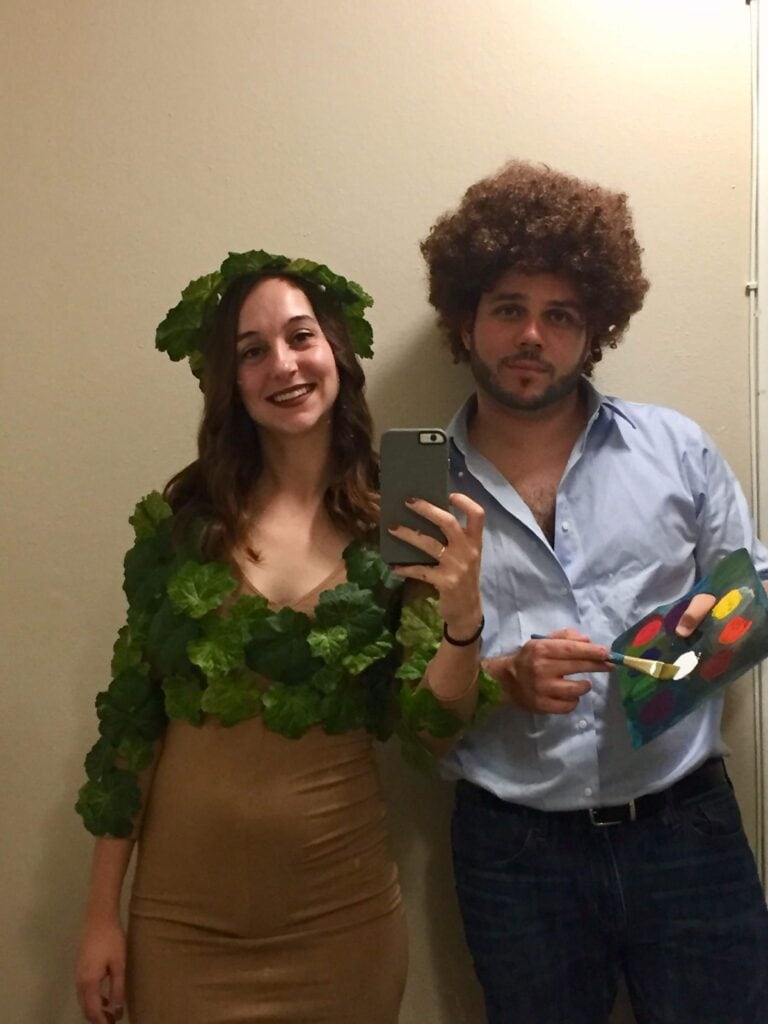 It's time to embrace your happy little mustache. This Halloween, dress up as Bob Ross.
Get a paintbrush, smack a canvas under your arm, and boom! You've just gone from being a regular guy with a mustache to a nostalgic icon.
Here's what you'll need:
7. Mario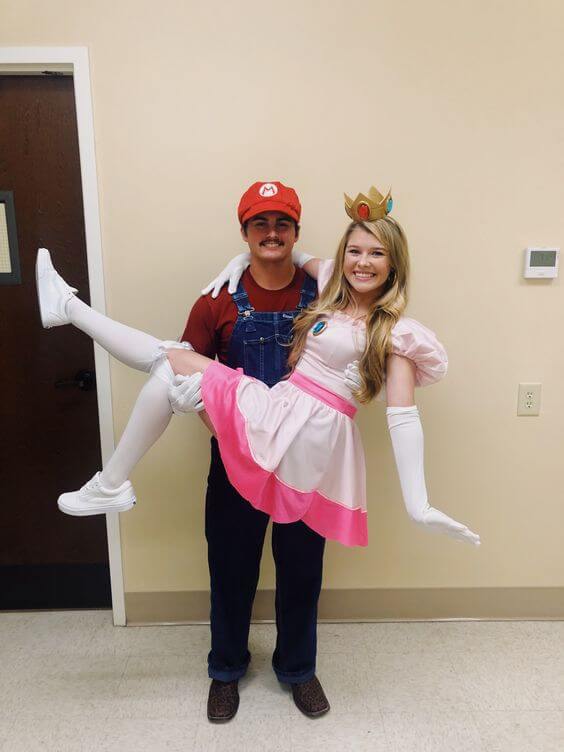 We've all heard of and adored this video game legend. A red hat, denim overalls, and your 'stache come together to make a perfect Halloween costume for guys with mustaches.
It's a top-notch character costume that's instantly recognizable, full of nostalgia, and super simple to put together.
Recreate this costume idea:
8. Luigi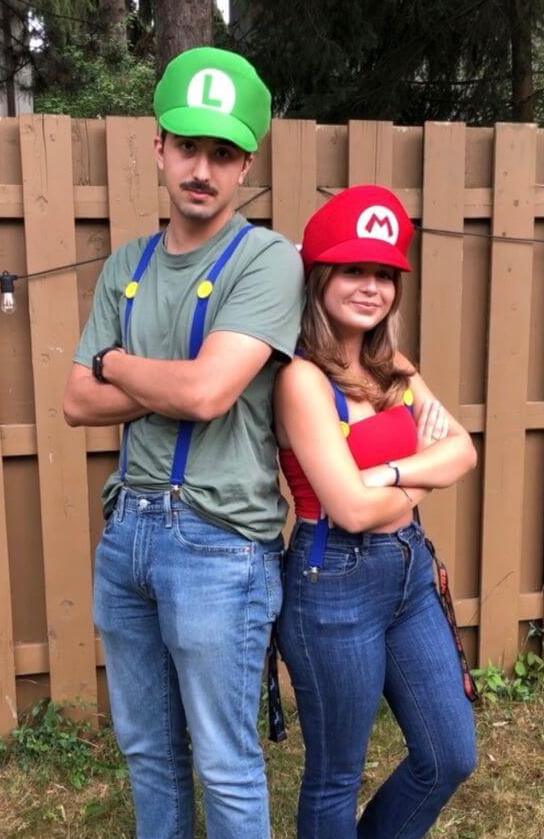 Do you identify more with the sidekick role? Then go as Luigi!
Get some green gear, denim overalls, and a mustache, and you're ready to go.
This is a cool costume for guys with mustaches that also gives a friendly nod to our favorite video game duo.
Here's what you'll need:
9. Freddie Mercury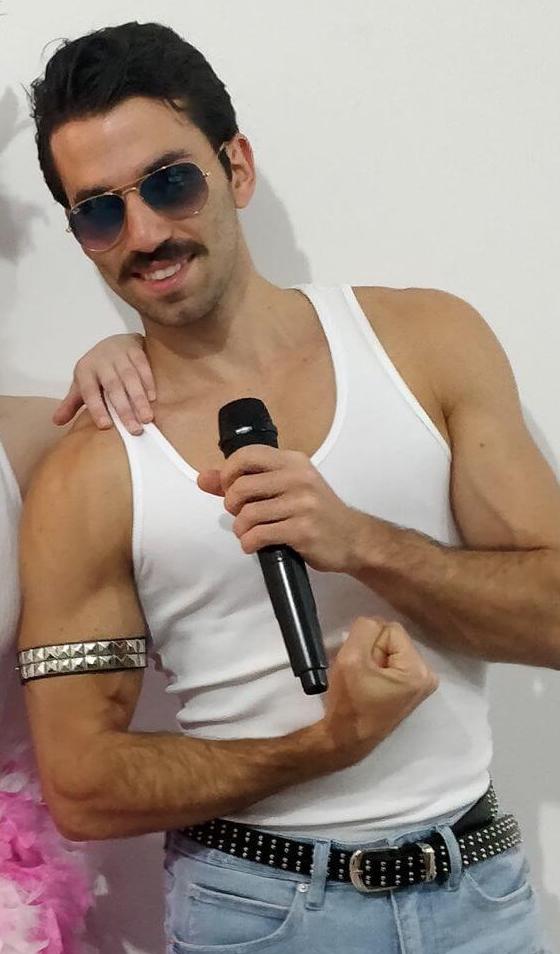 Let your mustache speak for you and transform yourself into the legendary Freddie Mercury. All you need for this costume is a white tank top and blue jeans.
Such an iconic Halloween costume idea for guys with mustaches!
Here's what you'll need for this costume:
10. Ron Burgundy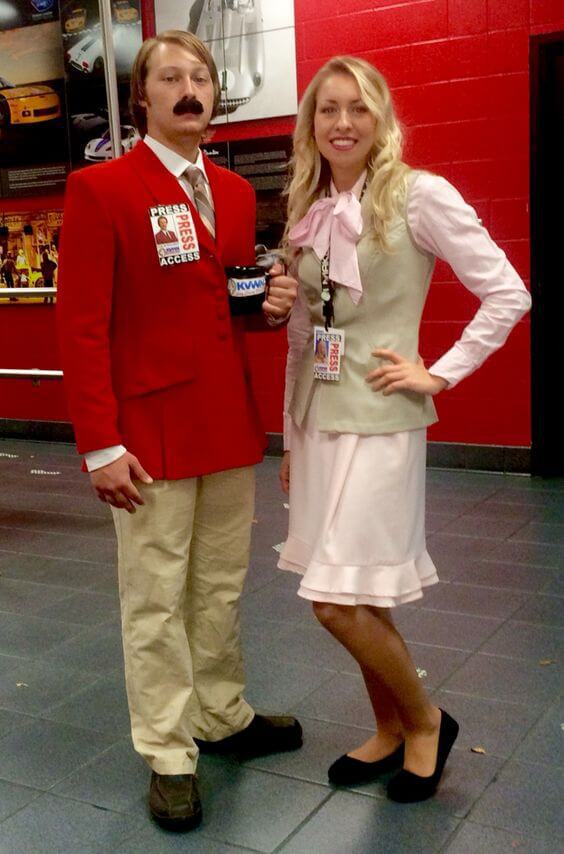 Channel your inner news anchor. Wear a suit, add a red tie, and let your mustache have its moment.
Bring some nostalgic vibes to the party with one of the best movie character costumes out there.
Here's what you'll need for this costume:
11. Dr. DisRespect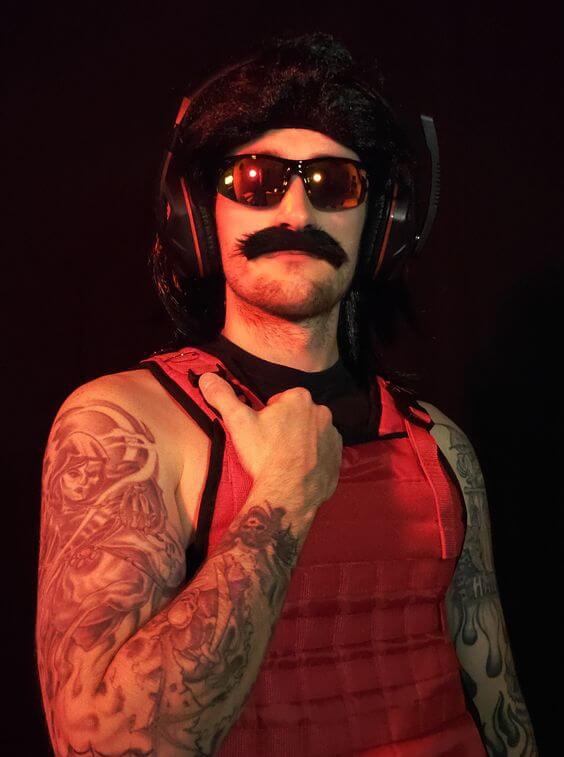 Get ready to dominate your Halloween party like Dr. DisRespect does gaming.
Sporty sunglasses, a tactical vest, and your trusty mustache scream, "I'm here to win."
Recreate this costume idea:
12. Nigel Thornberry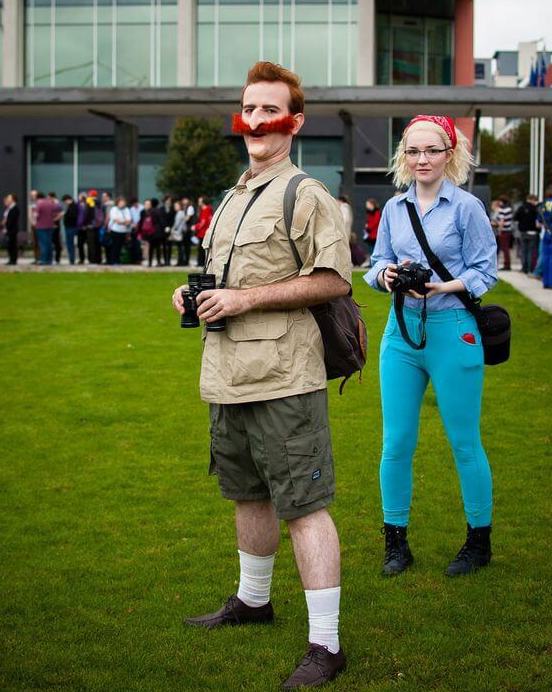 You'll be looking "smashing" when you dress up as Nigel Thornberry for Halloween. All you need is a khaki shirt, long socks, and, most importantly, your mustache.
This will definitely work best if you already have red hair, but you can also use temporary dye to get the classic Nigel Thornberry look.
Here's what you'll need:
13. Monopoly Man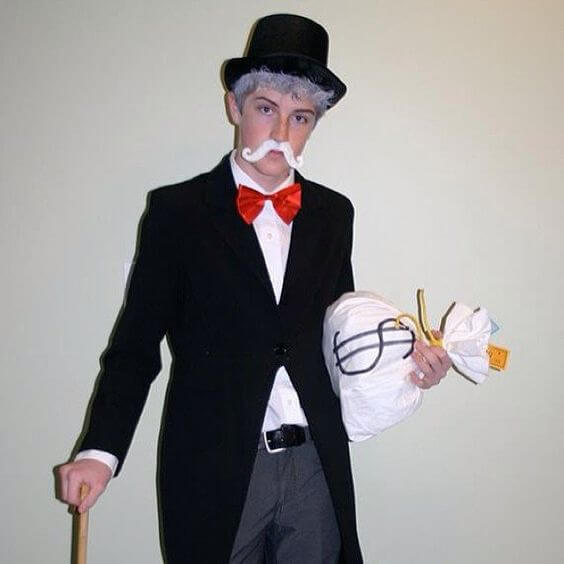 Wear your top hat and bow tie, and show off your mustache by dressing up as the Monopoly Man. And who doesn't love a good chance to wear a monocle?
You could go with your natural mustache color for this costume, or use temporary dye to match the white mustache of the original monopoly man.
Here are some costume essentials:
14. Inigo Montoya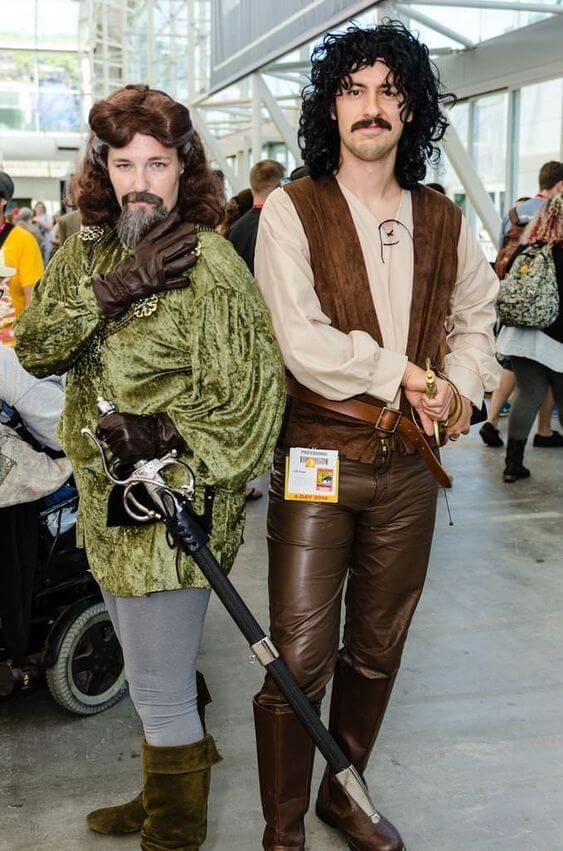 Be the hero of the party by dressing up as Inigo Montoya. Pair your mustache with brown pants, a tan shirt, and a brown leather vest.
15. Bob's Burgers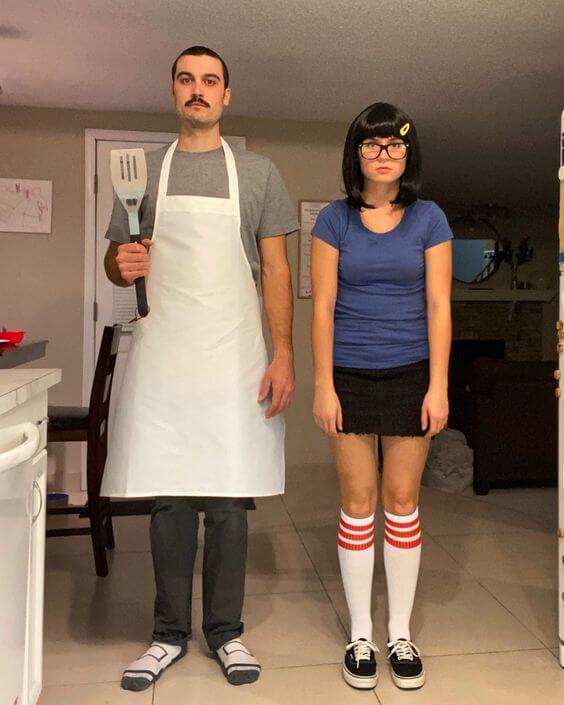 Make your mustache work overtime by joining Bob's Burgers crew this Halloween.
This costume is as easy as it is clever, with the main elements being a white (or light gray) t-shirt and gray pants. You likely have most of the key pieces already in your closet!
Throw on a white apron and carry around a spatula to really look the part.
16. White Goodman From Dodgeball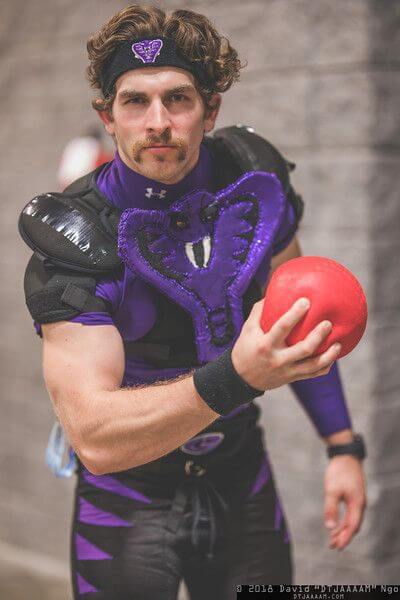 Put on some padding, embrace your inner villain, and take on the role of White Goodman from Dodgeball for Halloween.
This is definitely one of the funniest Halloween costumes for guys with mustaches.
Recreate this costume idea:
17. The Lorax
The Lorax definitely has one of the most insane mustaches of all movie characters.
Dig some orange clothing out of your closet, add some eye-catching eyebrows, and use temporary dye to make your mustache yellow for the night.
Here's what you'll need:
18. Ned Flanders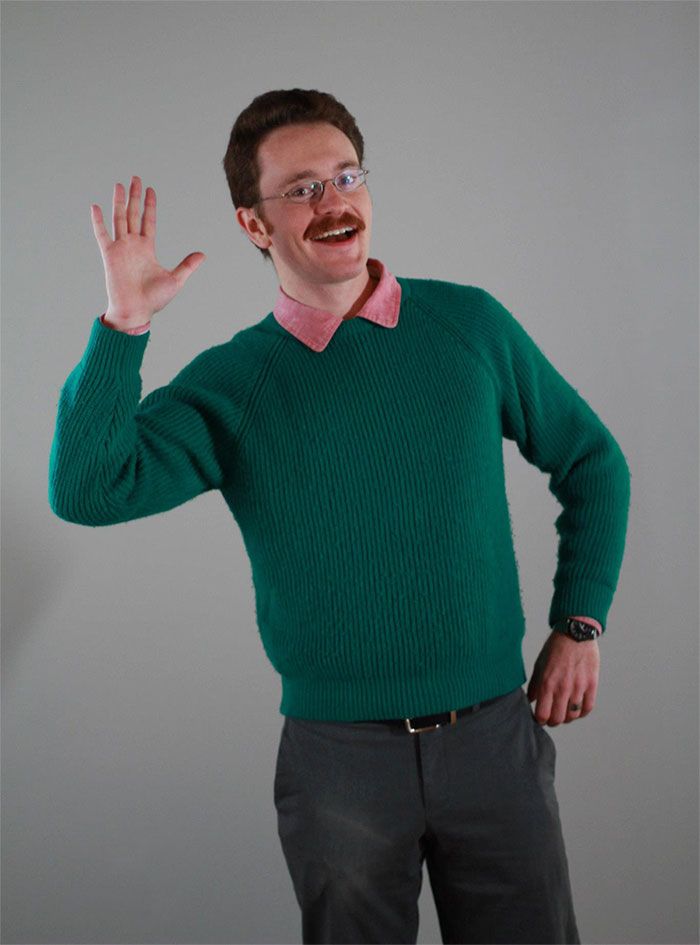 One of the best mustache costume ideas has to be the beloved neighbor, Ned Flanders.
Grab a green sweater and a pair of glasses, and you've got your costume figured out for this year.
19. Kip Dynamite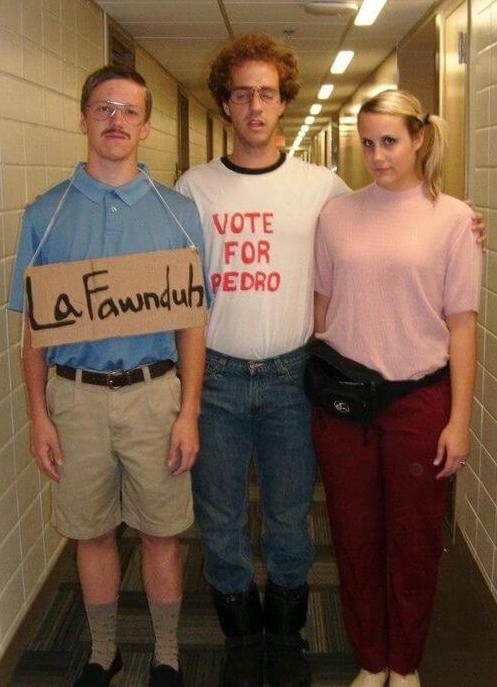 Stand out from the crowd as Kip Dynamite from Napoleon Dynamite. Nail the look with a blue polo, glasses, and your mustache.
For extra authenticity, feel free to add a "LaFawnduh" sign. It's a dead ringer for the character and one hilarious Halloween look.
20. Pedro Sanchez From Napoleon Dynamite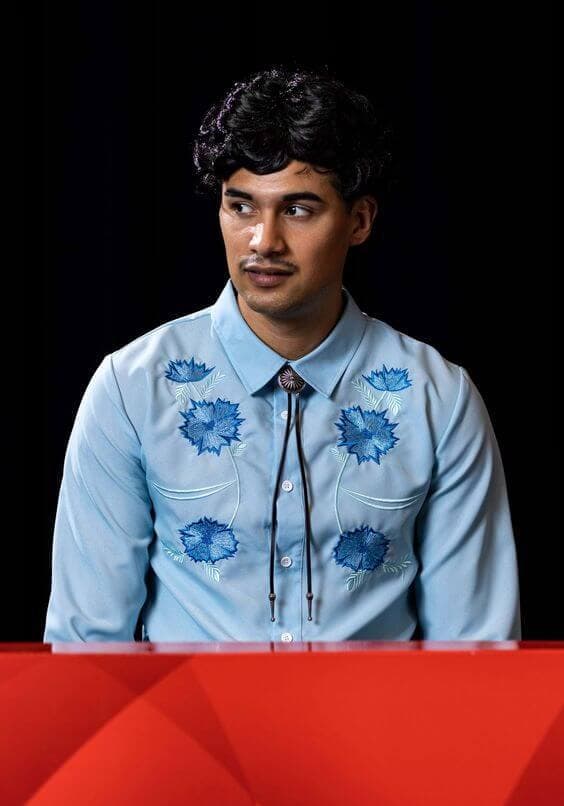 Another great mustached character from Napoleon Dynamite is Pedro Sanchez. Grab a blue button-down shirt, a bolo tie, and a "vote for Pedro" button and you're all set!
It's a low-effort Halloween costume that'll definitely get a lot of laughs.
Here's what you'll need:
21. Hopper From Stranger Things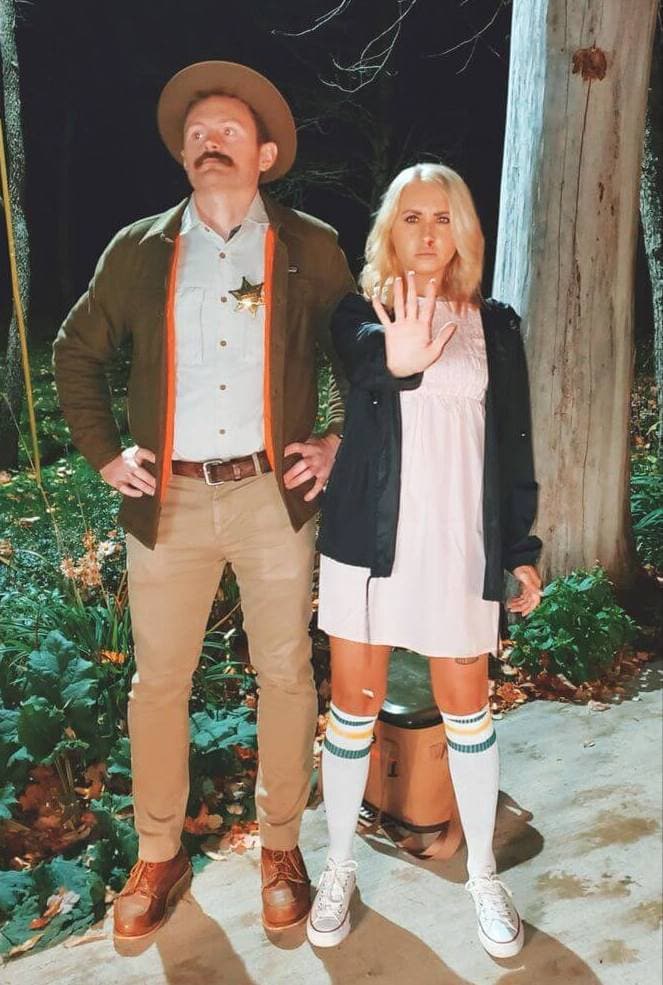 Hopper's mustache is the stuff of legends. All you really need to rock the look is a sheriff's uniform; your mustache will do all the heavy lifting.
22. Top Gun Maverick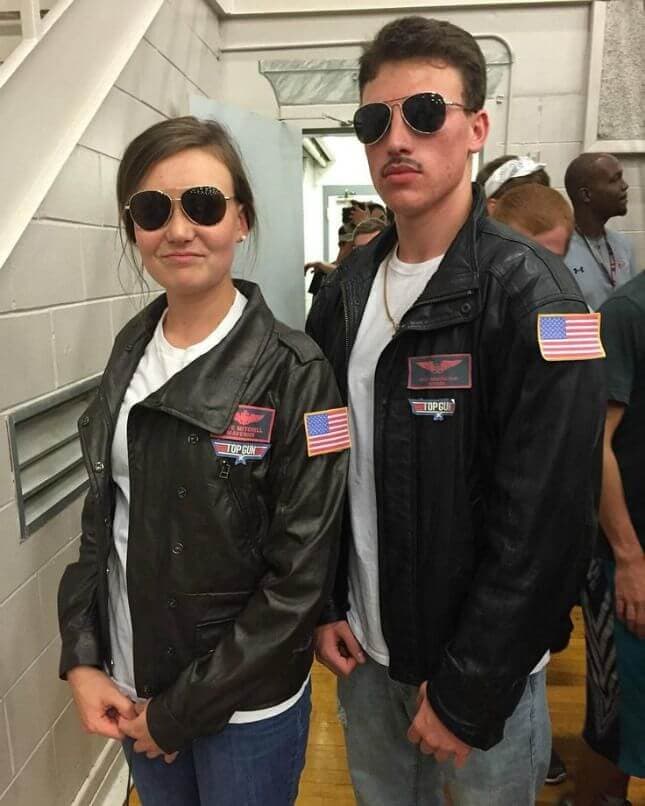 Need an iconic costume idea for guys with mustaches? Dress up as Miles Teller's character from Top Gun Maverick, complete with aviator sunglasses.
23. Hot Rod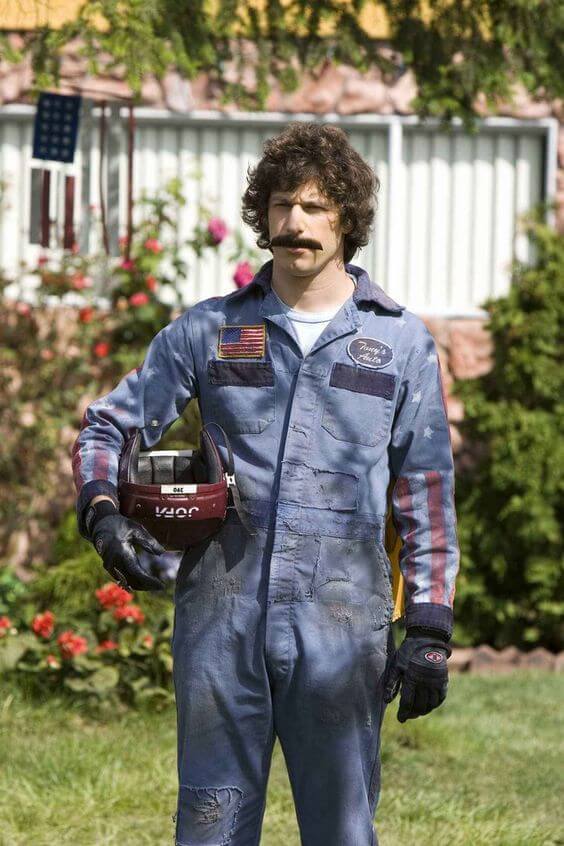 Another good idea is to be the legendary stuntman Hot Rod for Halloween.
Do you have a denim jumpsuit and a mustache? There's your costume! So easy but instantly recognizable.
Here's a good Hot Rod costume from Amazon:
24. Sirius Black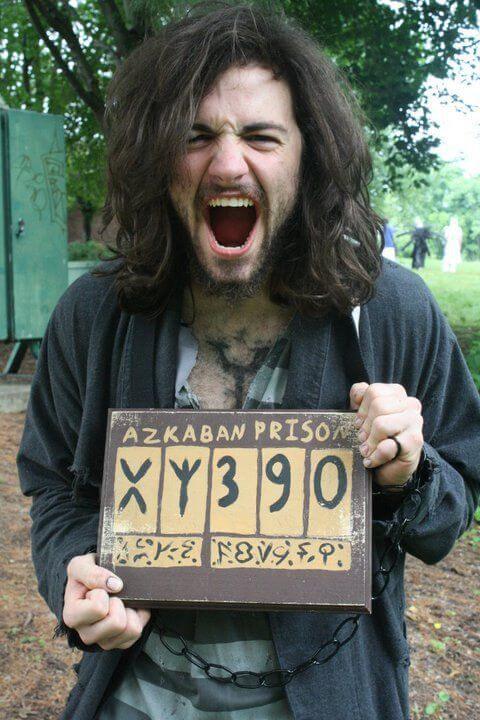 Sirius Black is definitely one of the most beloved characters in Harry Potter.
Dress up as the Prisoner of Azkaban with a black coat, tattered clothing, and unkempt hair.
25. Jack Sparrow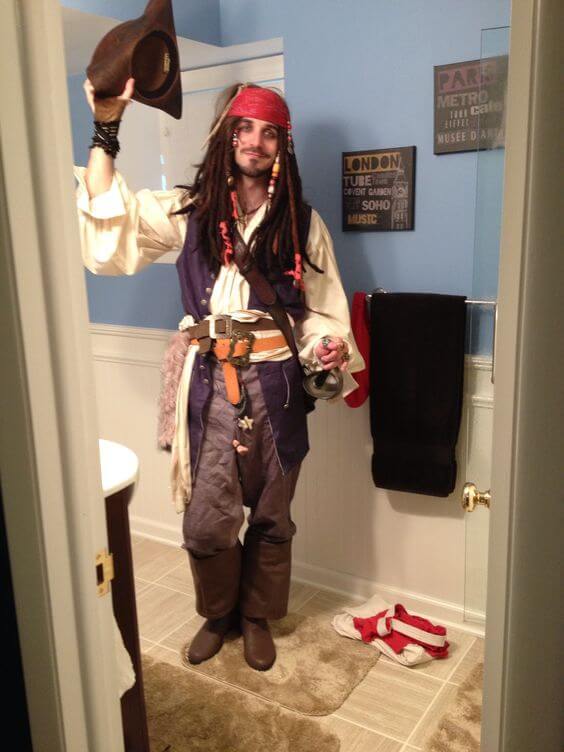 It's time to channel your inner pirate. Dress up as the iconic Jack Sparrow from Pirates of the Caribbean.
Beads, braids, a bandana, and, of course, that mustache are what you need to get the look. You'll be the captain of any Halloween gathering.
Here's what you'll need:
There you have it, 25 of the absolute best Halloween costumes for guys with mustaches.
You may also like: