Are you heading to a white lie party? Here are 50 of the funniest ideas for what to put on a white lies party t-shirt.
This post may contain affiliate links, which means I'll receive a commission if you purchase through my link, at no extra cost to you. Learn more: Affiliate Disclaimer.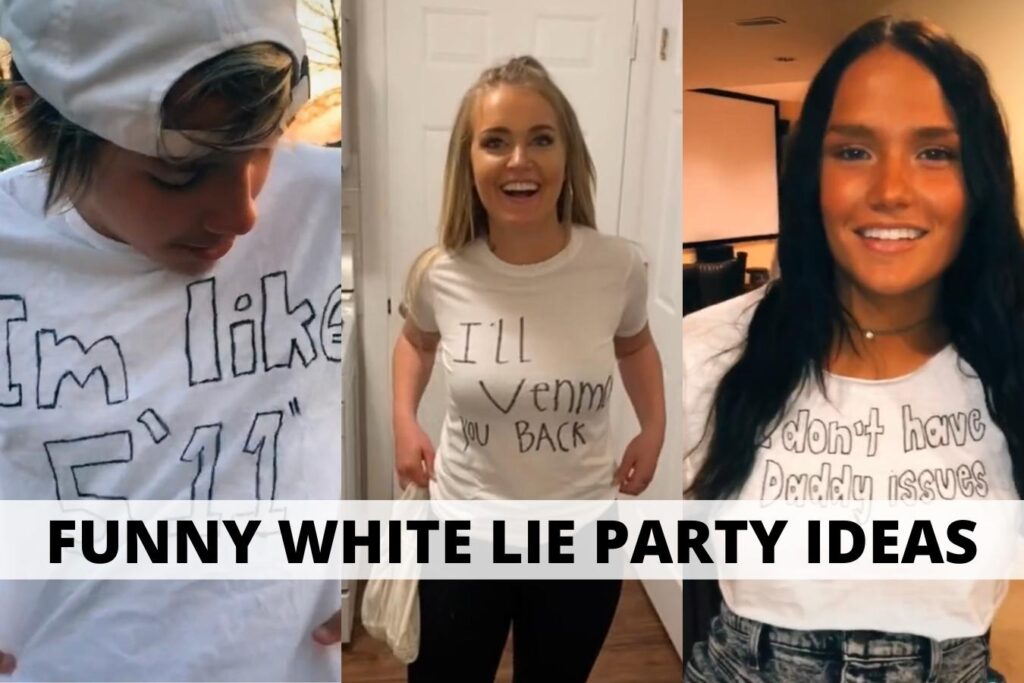 What Is A White Lie Party?
A white lie party is a pretty simple party theme to put together. Basically, everyone comes to the party dressed in a white t-shirt with a lie on it. The lie is typically something funny and inconsequential.
A lot of the white lies people will put on their t-shirts are things related to relationships, physical appearance, or tendencies. For example: "I won't text my ex again", "I'm a natural blonde", or "I hate attention".
[RELATED: 55 Creative Rhyme Without Reason Costumes For A Date Party]
Funny White Lie Party Ideas
Need some inspiration for what to put on your t-shirt? Here are some of the funniest ideas we've seen for what to wear to a white lies party.
1. I'm A Good Driver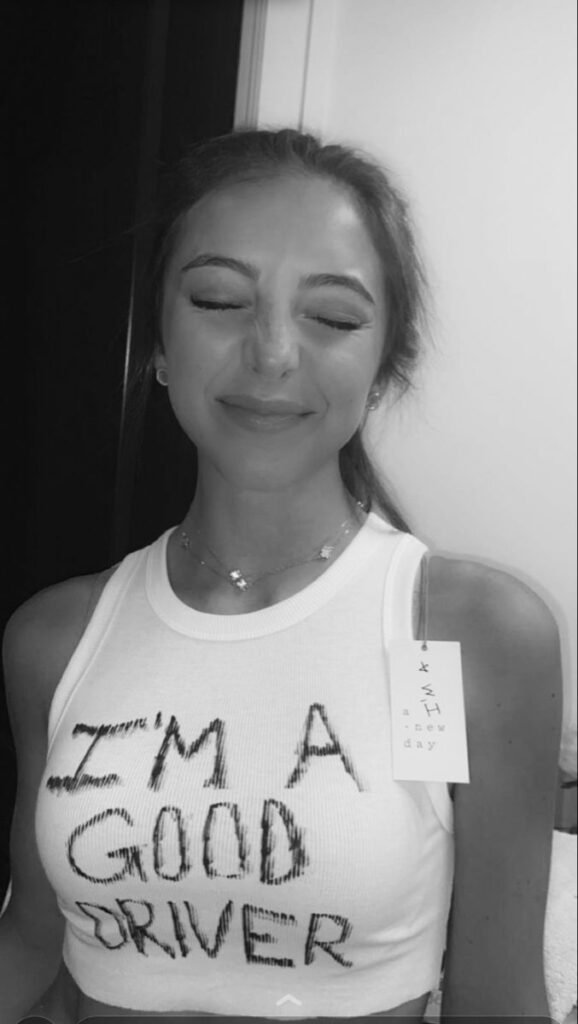 If you're known for being the crazy driver of the friend group, you'll definitely get some laughs with this white lies t-shirt idea.
2. I'm Not Addicted To Caffeine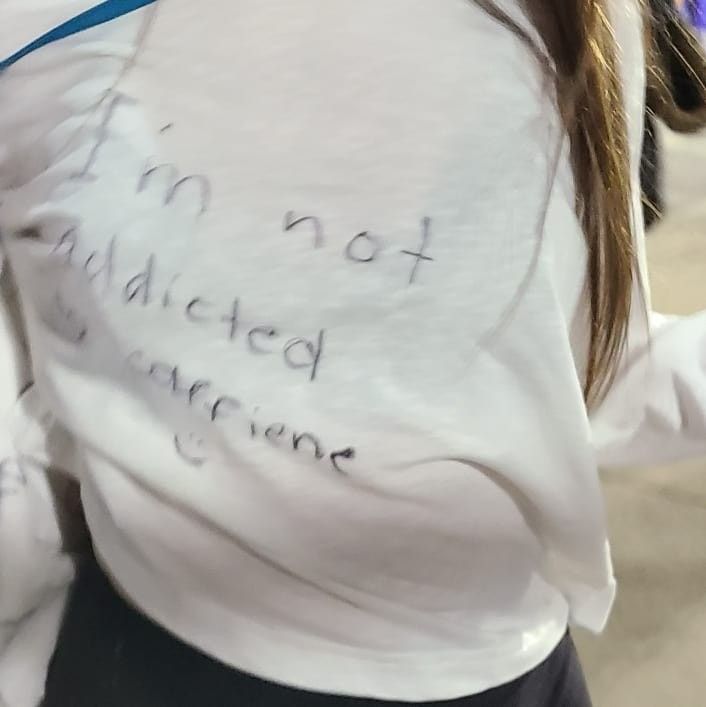 How funny would it be to walk into the party with a giant iced coffee and this on your t-shirt?
3. I Don't Like Older Guys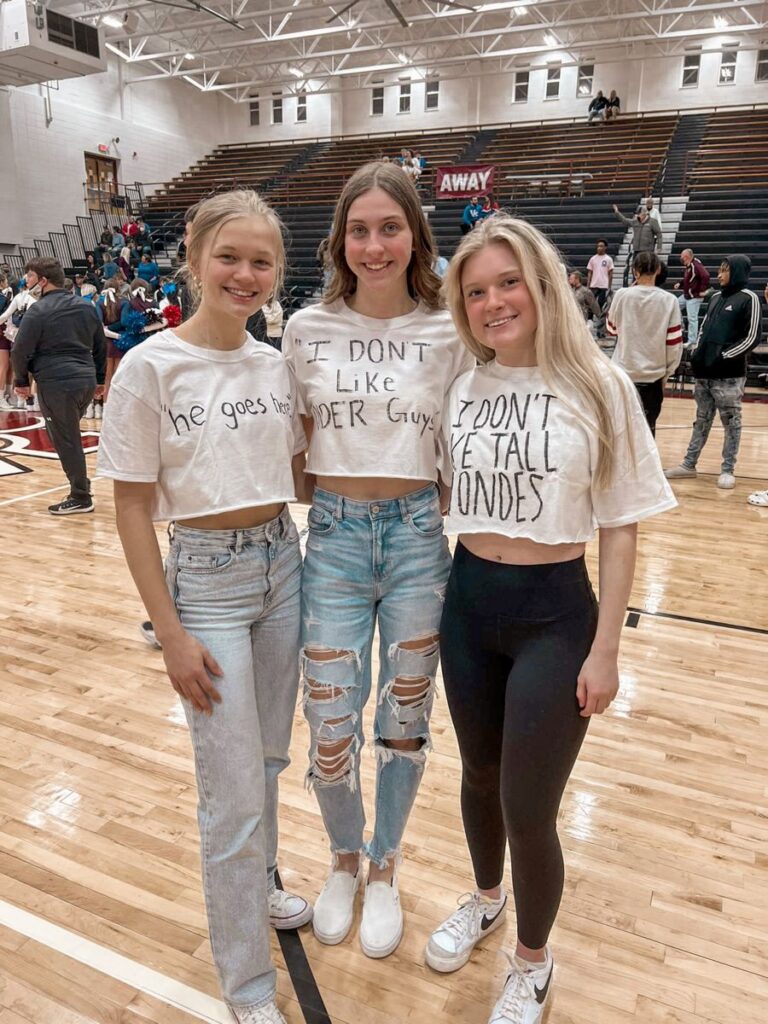 If you have a thing for older men, this would be a super funny white lies T-shirt idea.
4. We Just Watched Netflix
If your friends have been grilling your about your latest hookup, this is such a hilarious T-shirt idea for a white lies party.
5. I Don't Like Attention
Are you obsessed with being the center of attention? A funny lie would be to put "I don't like attention" on your white lies t-shirt.
6. I've Never Been Institutionalized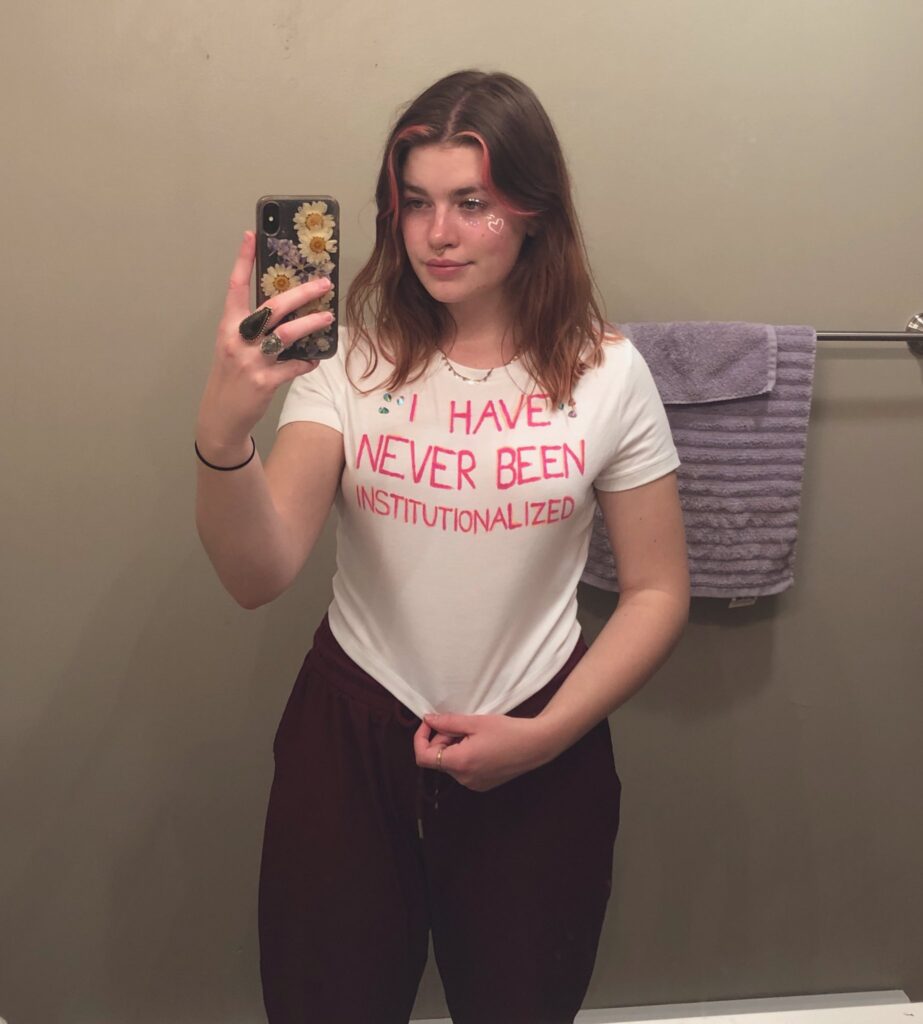 This one is a little bit of darker humor. But if you're okay making light of the situation, this white lies t-shirt idea will definitely turn some heads at the party.
7. I Know When To STFU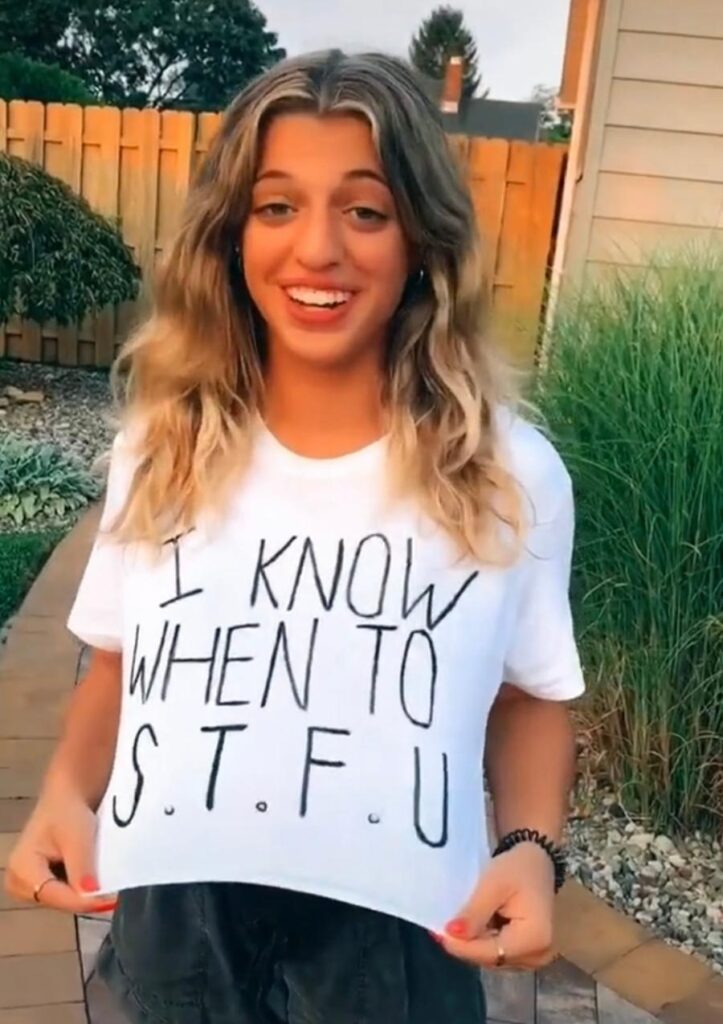 Do your friends tell you you talk too much? Then this is probably the perfect white lie for you to put on your t-shirt.
8. It's A Perm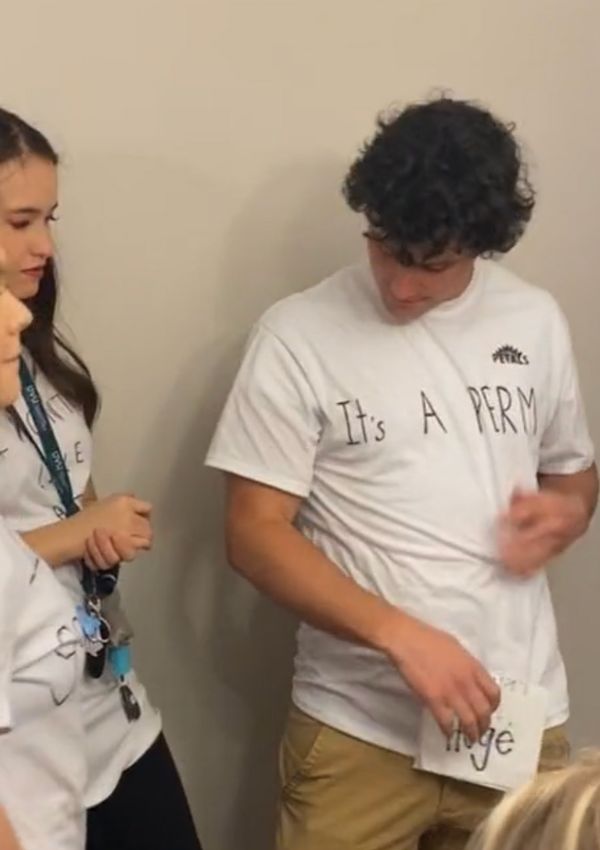 Anyone with curly hair knows how tiring it is to constantly be asked if your hair is naturally curly. Poke some fun at that situation by writing "It's a perm" on your t-shirt for the white lies party.
9. I've Have Not Broken Bro Code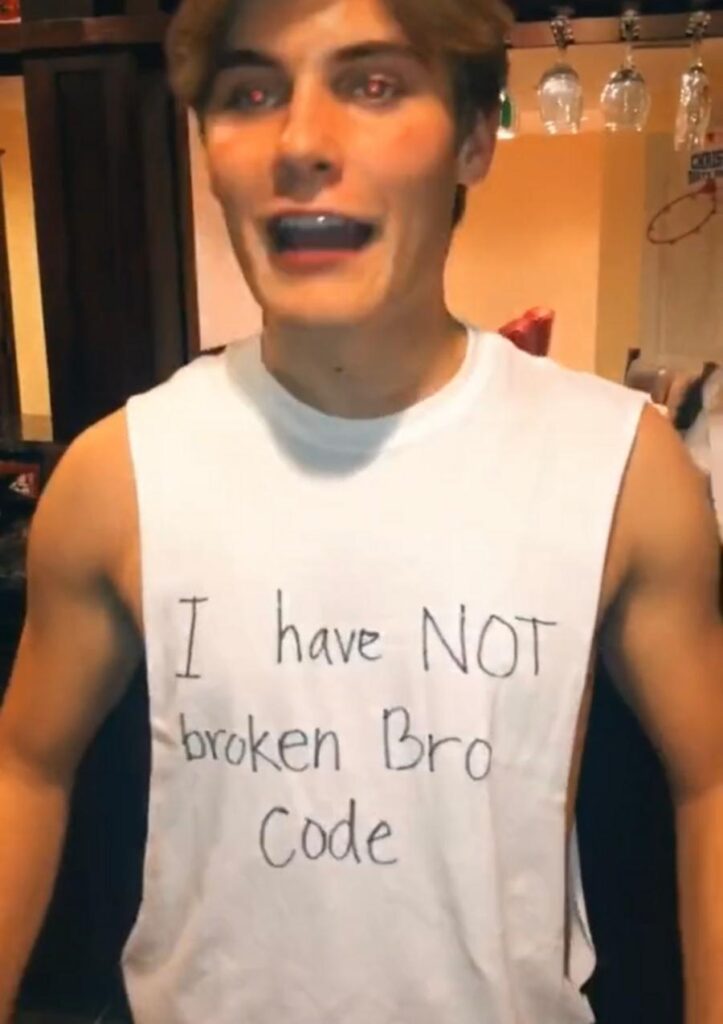 Have you ever dated a friend's ex or family member? Then you've officially broken the bro code!
This would be funny to put on a white lies t-shirt as long as both parties can laugh about it now.
10. I'll Venmo You Back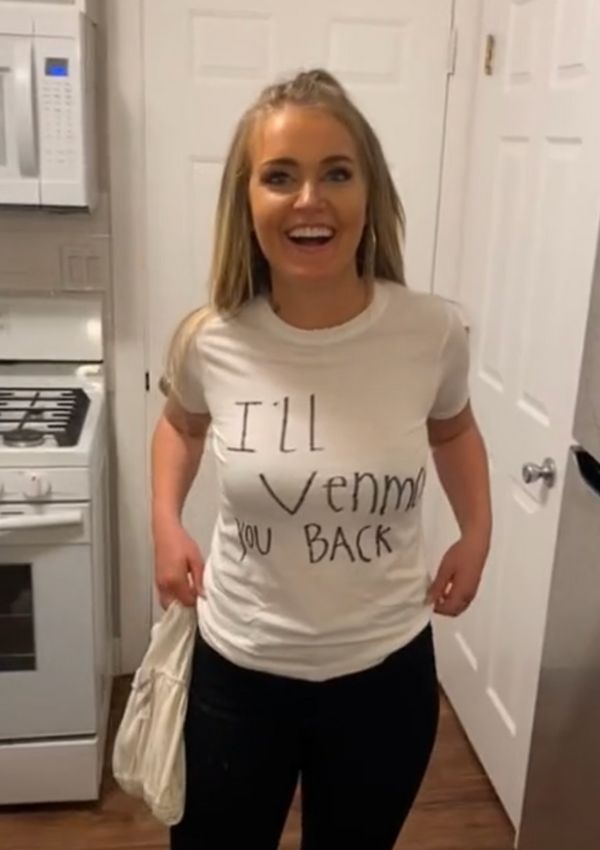 Are you constantly forgetting to pay your friends back for things? They'll have no choice but to laugh if you show up in this shirt to the white lies party.
11. I'm Not A Lightweight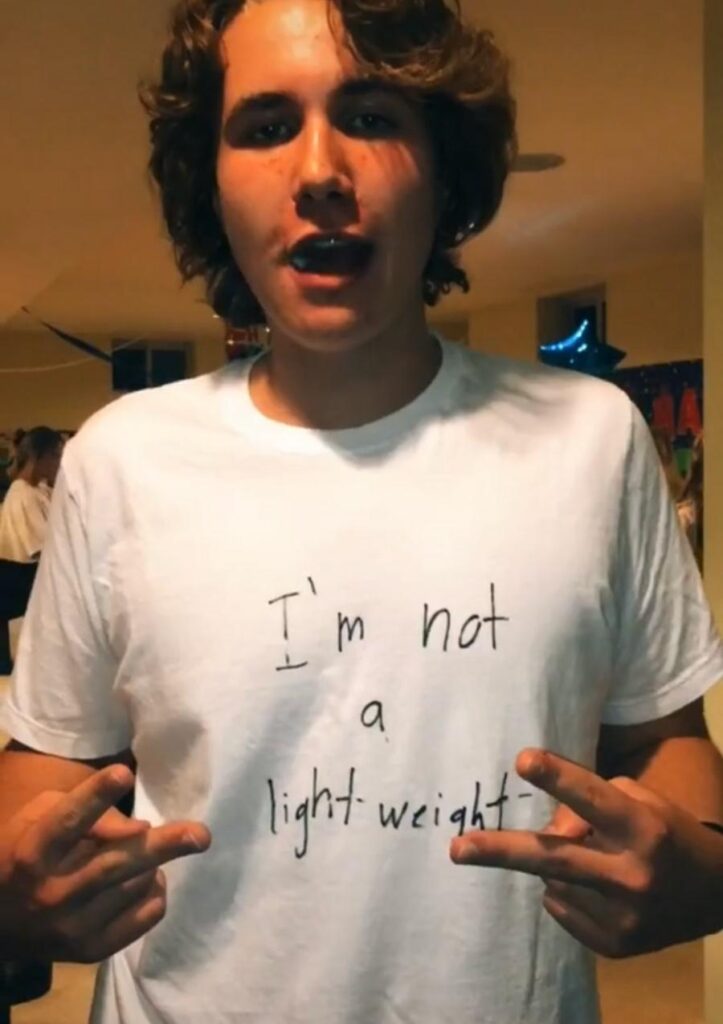 Are you known for not being able to handle your drinks? Then you definitely can lie about not being a lightweight at parties.
12. My Belly Is Small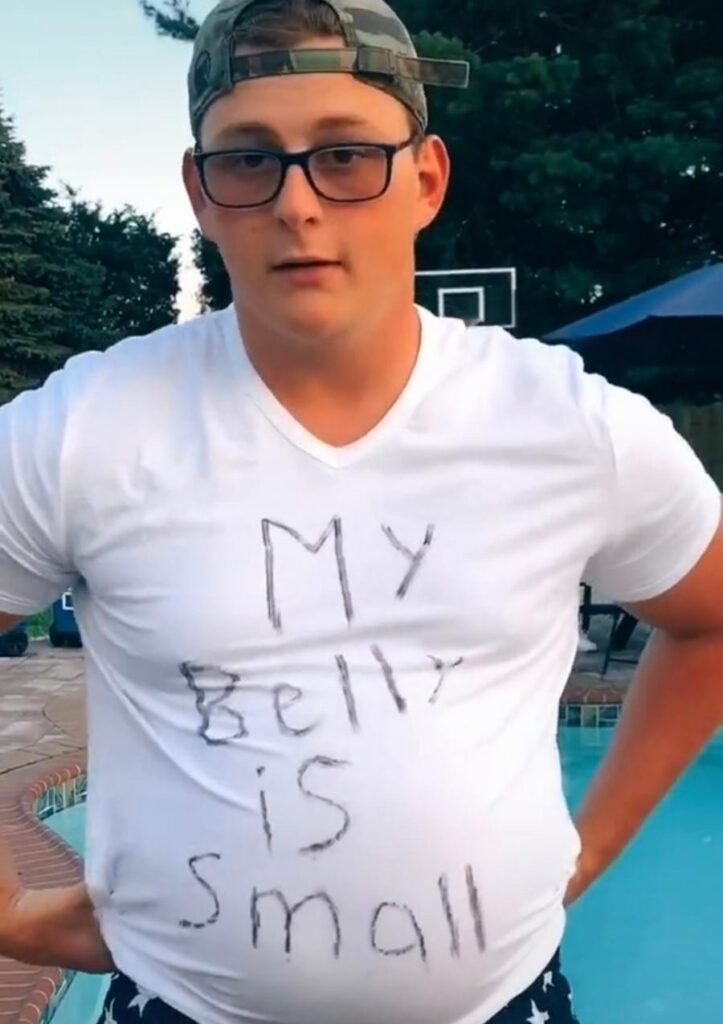 If you're not afraid to show off your larger middle section, this is a super funny idea for you. Making a joke about your belly would be hilarious on a too-tight t-shirt.
13. I Like You For More Than Just Your Boat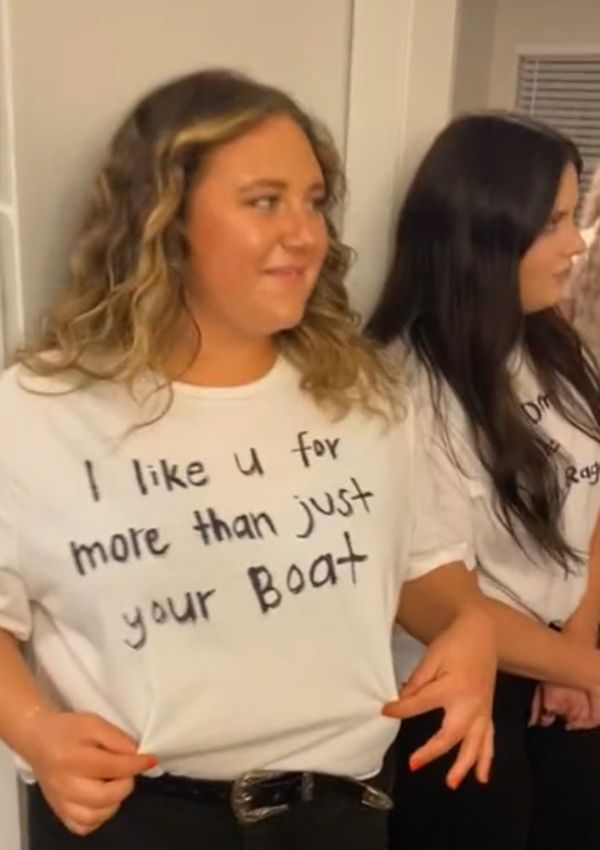 How hilarious is this shirt? We love a good gold digger joke.
14. I'm Like 5'11"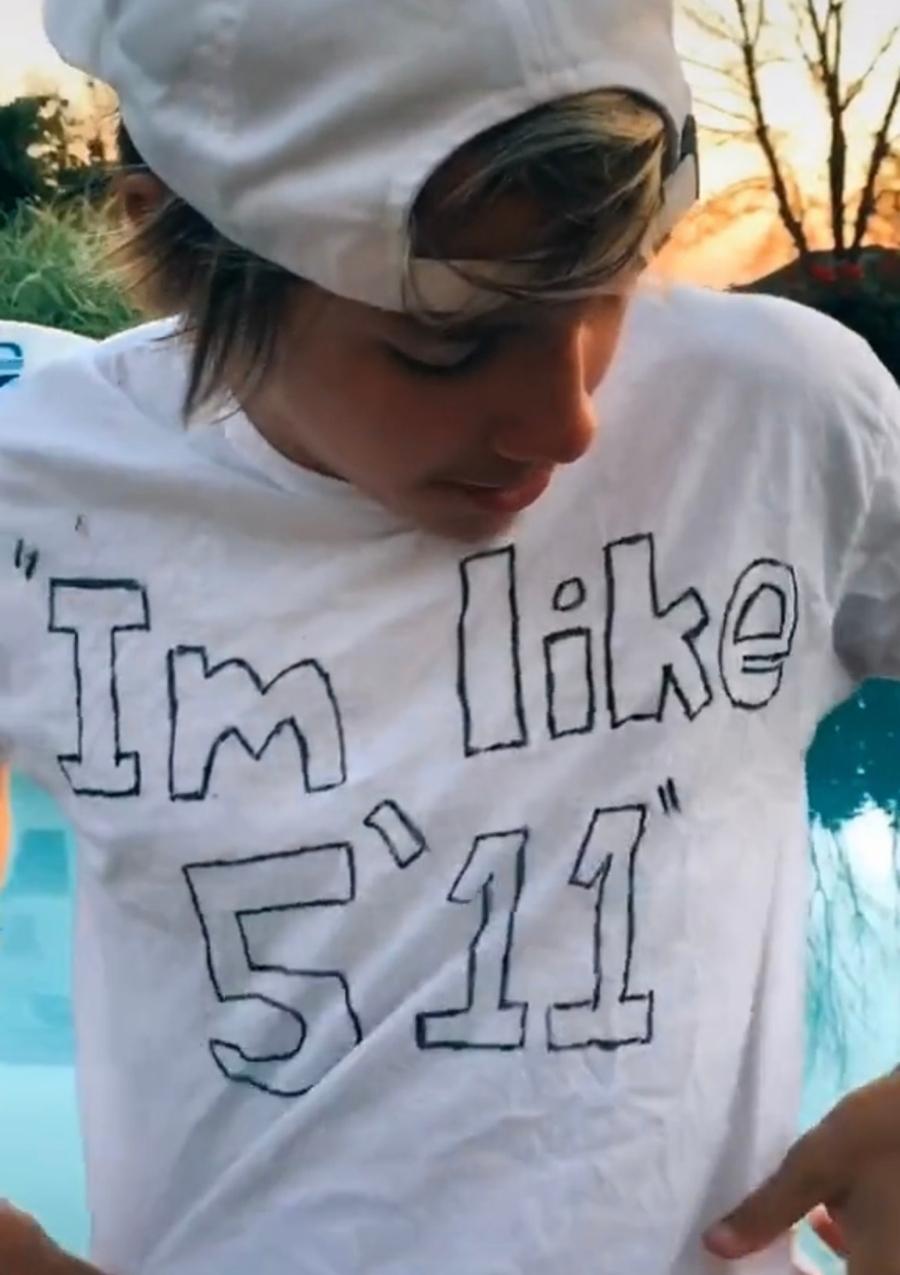 I think this has to be one of the funniest white lies shirt ideas for guys. It's universally known that 5'11" is a common height that guys say they are (even if they're much shorter).
If you're a short king, you definitely should have this one your t-shirt.
15. I Don't Have Daddy Issues
This shirt is pretty self-explanatory lol.
16. I'm A Medium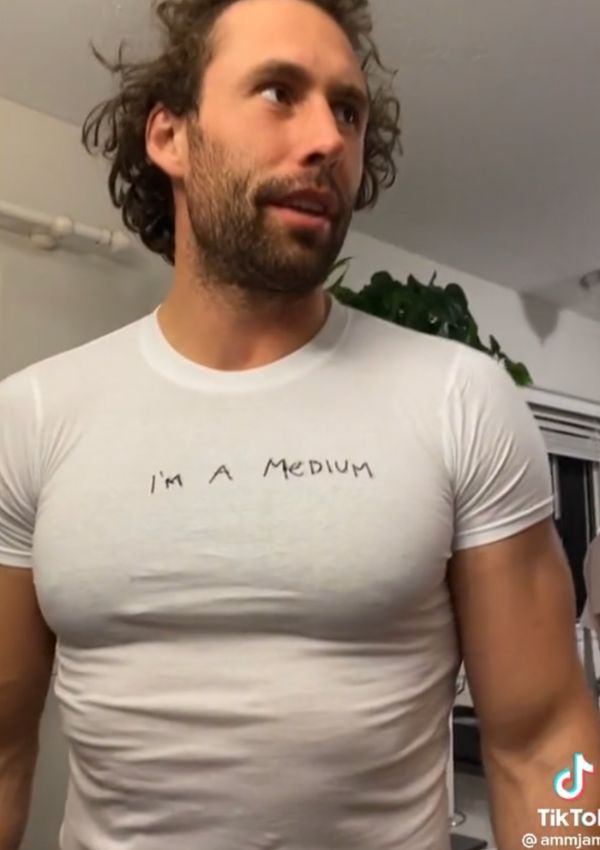 One funny white lie party idea for guys is to show up in a t-shirt that's way too small. Then you can write the lie "I'm a size medium" on your shirt. Super funny and wholesome.
17. My Tan Is Natural
Do you lather on the self tanner? If you've obviously done some fake tanning recently, this is a hilarious lie to put on a t-shirt.
P.S. Need some more fun party theme ideas? Here are some of our top posts for college theme parties:
18. I Have A Fat A$$
If you're not particularly curvy, this is definitely one of the funniest white lies shirt ideas.
19. I Won't Make A TikTok About You
Every friend group has the girl who is constantly throwing shade on TikTok. If you're that girl, this would be a hilarious white lies shirt idea.
20. I'm Not Into Gingers
Do you have a specific type that you usually date? That would make for a perfect white lies t-shirt idea.
I love this idea because you could replace ginger with just about any physical trait that you usually go for.
Even More White Lies Party Ideas
Need even more inspiration for your white lies party t-shirt? Here are more super funny lies you can write on your shirt.
21. I Always Text Back
22. I'm Never Late
23. I Don't Kiss And Tell
24. I Love Being Single
25. I'll Start My Diet Tomorrow
26. I Never Procrastinate
27. I'm Good At Keeping Secrets
28. I Love Country Music
29. I'm Never Drinking Again
30. I'm Only Talking To One Guy
31. I Don't Have Road Rage
32. I'm Not Going To Black Out Tonight
33. I'm All Natty
34. I Have A Job
35. I'm Hard To Peer Pressure
36. I'm Not A Drama Queen
37. I Don't Wish I Were At Home
38. I Won't Cry Tonight
39. It Was Nice Talking To You
40. I Have No Regrets
41. Just One More Drink
42. Not A Flirt
43. I Don't Friend-Zone
44. I'll Be There On Time
45. I'm Not A Douchebag
46. I Am Emotionally Available
47. I'm Not Toxic
48. I've Never Kissed Anyone At This Party
49. I Don't Miss My Ex
50. I've Never Been Cheated On
How Do You Throw A White Lie Party?
If you're the host of a white lies party, your main task is making sure everyone shows up on-theme.
Let everyone know ahead of time to put a funny lie about themselves on a plain white T-shirt.
People will typically use a thick sharpie marker to write their white lies on their shirts. However, some people may want to order pre-made shirts online.
You may also want to send people some examples of funny white lies to put on their shirts. Some of your party guests may not have heard of this theme before. You can send them this post or search up the #whitelieparty hashtag on TikTok for some hilarious examples.
This post was all about the best ideas for a white lie party.
Here are some more posts you may like: