This post is all about the most hilarious anything but a cup party ideas.
This post may contain affiliate links, which means I'll receive a commission if you purchase through my link, at no extra cost to you. Learn more: Affiliate Disclaimer.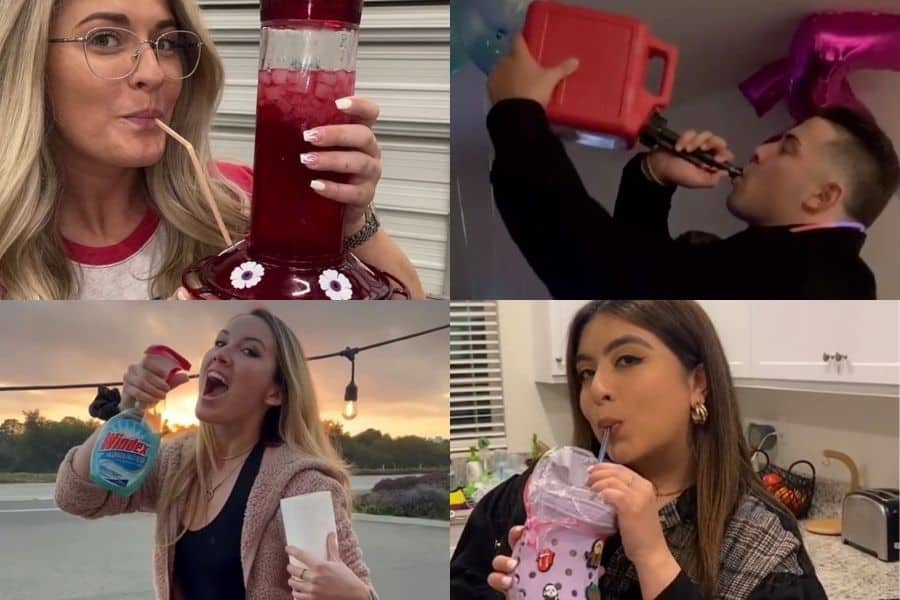 Anything but a cup parties are taking social media by storm! Unless you've been living under a rock, you've probably seen this hilarious party theme all over TikTok and Reddit.
This is one of my favorite party trends ever because it requires all of your guest to participate and use their creativity.
If you've just been invited to an anything but cups party and you're not sure what to bring, I have you covered!
In this post, we'll go over 45 hilarious ideas for items to bring to an anything but a cup party.
What Is An Anything But A Cup Party?
Anything but a cup party is exactly how it sounds – no one is allowed to drink from cups! Instead, everyone must bring an item that is NOT a cup to drink from for the duration of the party.
People will bring crazy items like shoes, buckets, flower vases, etc. to drink from.
The idea is very similar to an Anything But Clothes college party theme or Anything But A Backpack spirit day that you may have had at school.
The goal with this party theme is that people are creative, think outside the box, and have fun with it!
What Are The Rules For Anything But A Cup Parties?
The only rule for an anything but a cup party is that you are not allowed to drink out of a traditional cup.
Instead, you are supposed to bring your own item to drink out of for the duration of the party.
The goal for anything but a cup parties is to have people bring funny and outrageous items to use instead of cups. The more creative and out-of-the-box, the better!
The Best Anything But A Cup Party Ideas
Here are some of the most hilarious ideas for anything but a cup party items that I've found around the internet:
1. Water Pitcher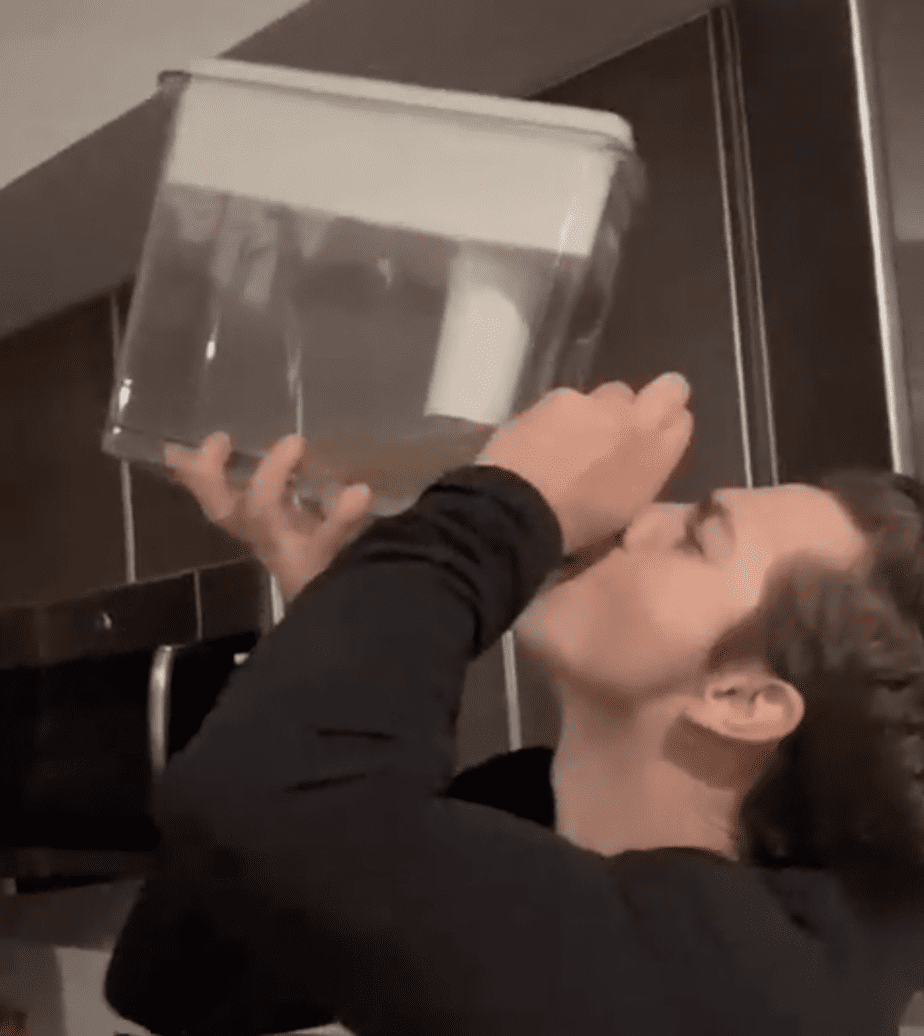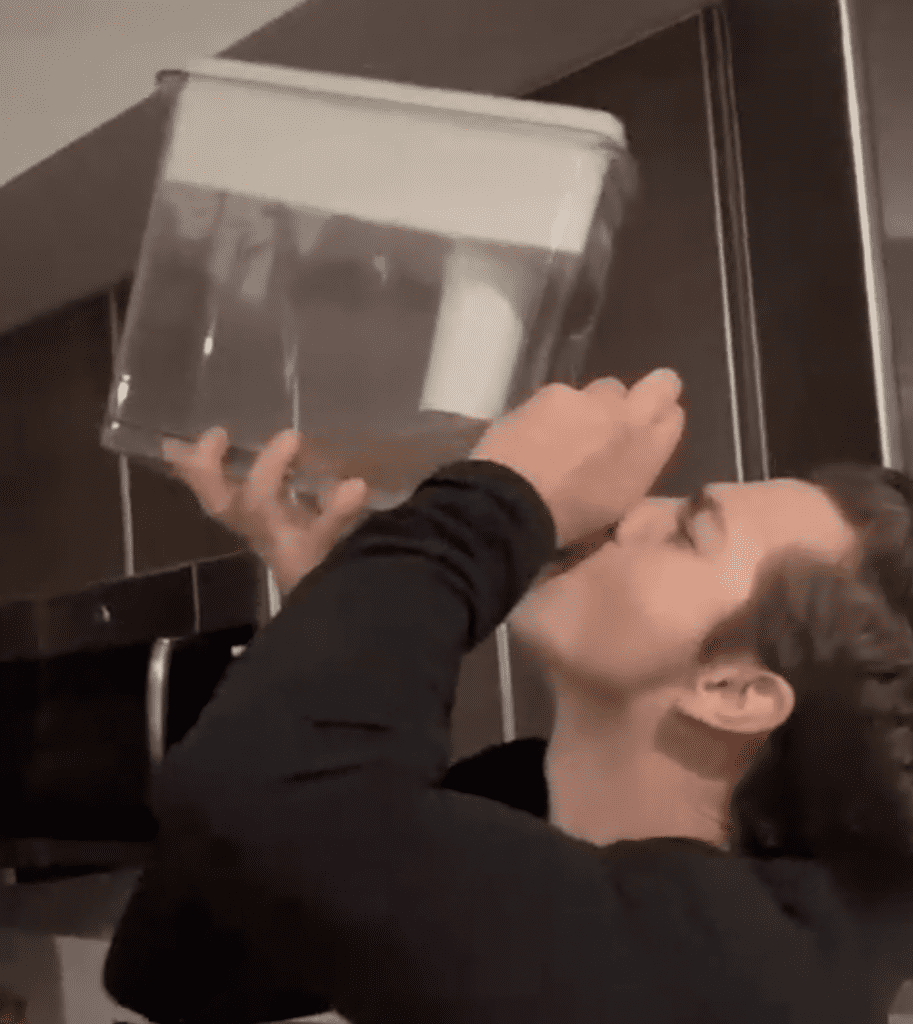 One funny idea for something to drink out of is a water filter pitcher like the one pictured above. The comedy in this is that it's so huge and over-the-top.
Plus, some of them have water dispenser spouts, which would be so funny to drink out of all night.
2. Soap Dispenser
If you don't mind pumping down the handle to drink all night, then a soap dispenser would be a hilarious anything but a cup party idea.
You can grab your soap dispenser at home and clean it out (really well) or just go buy a cheap one from Target or the dollar store!
Bonus points for picking a drink that looks like hand soap and drinking that all night.
3. Plastic Baseball Bat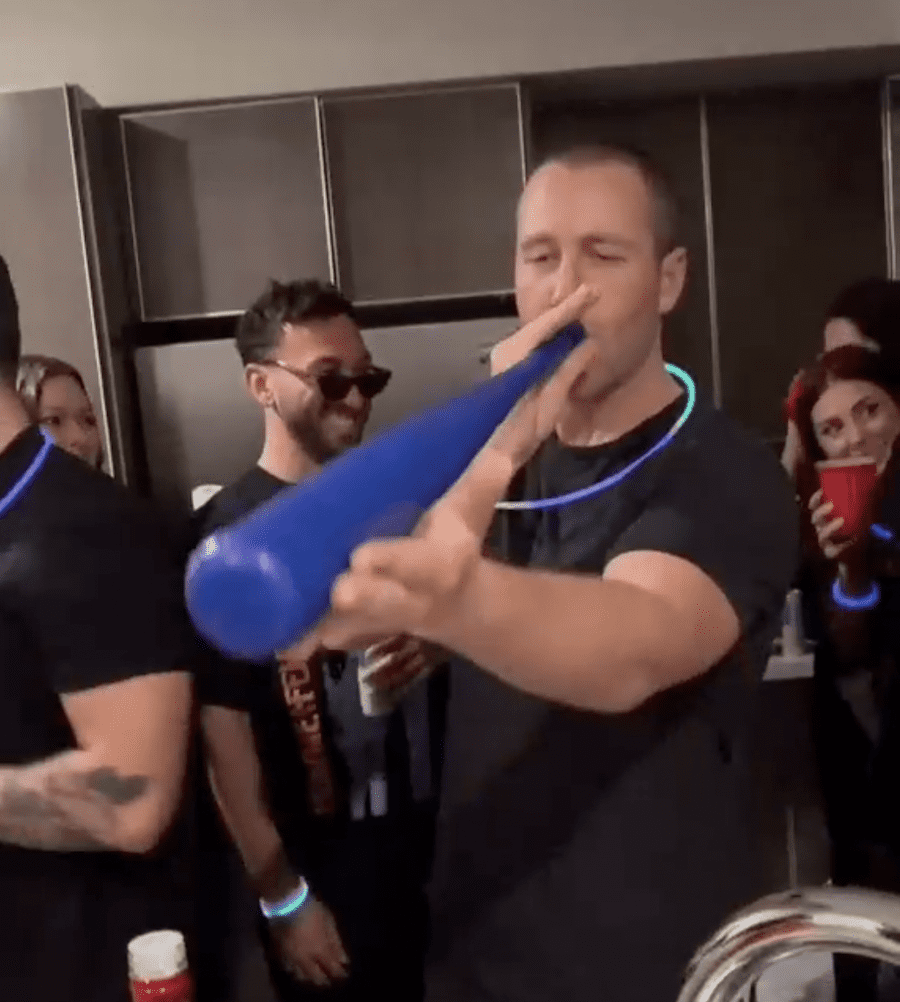 One of the most creative ideas I've seen for a not a cup party is to use a hollow plastic baseball bat. Either unscrew or cut off the end and fill the inside with your drink of choice.
Keep in mind that this one will be hard to set down when you're not drinking it, so you may end up carrying around a baseball bat all night.
4. Watering Can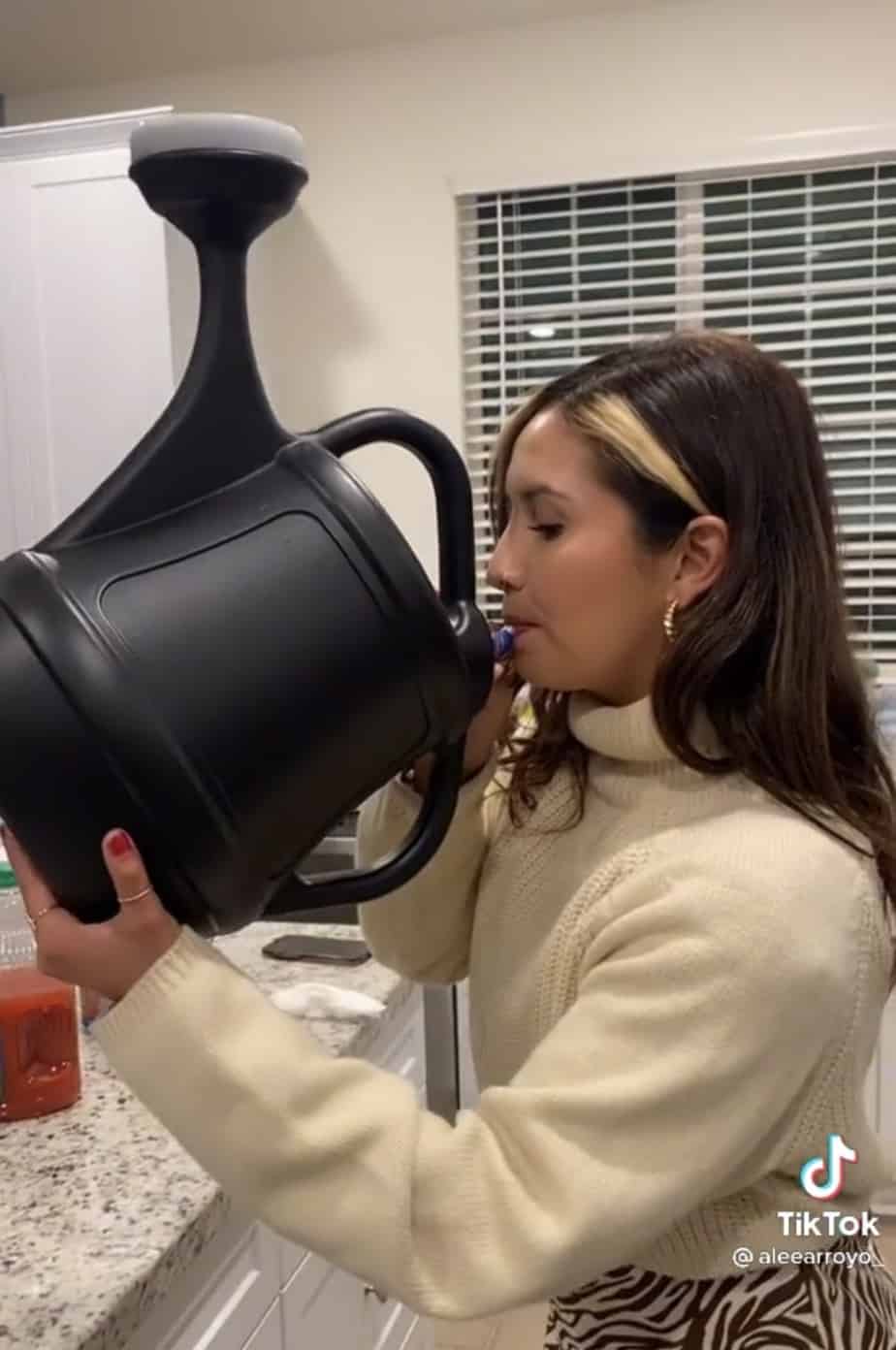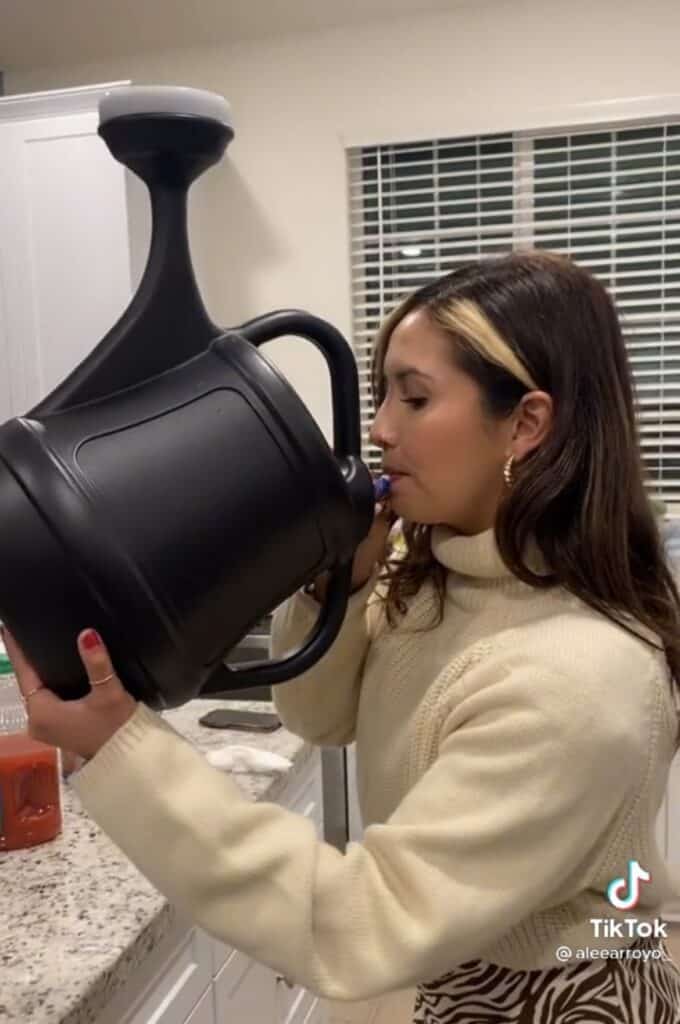 Another hilarious cup alternative is to drink out of a watering can all night.
You could either drink from the spout portion or stick a straw in the filling hole.
5. Bucket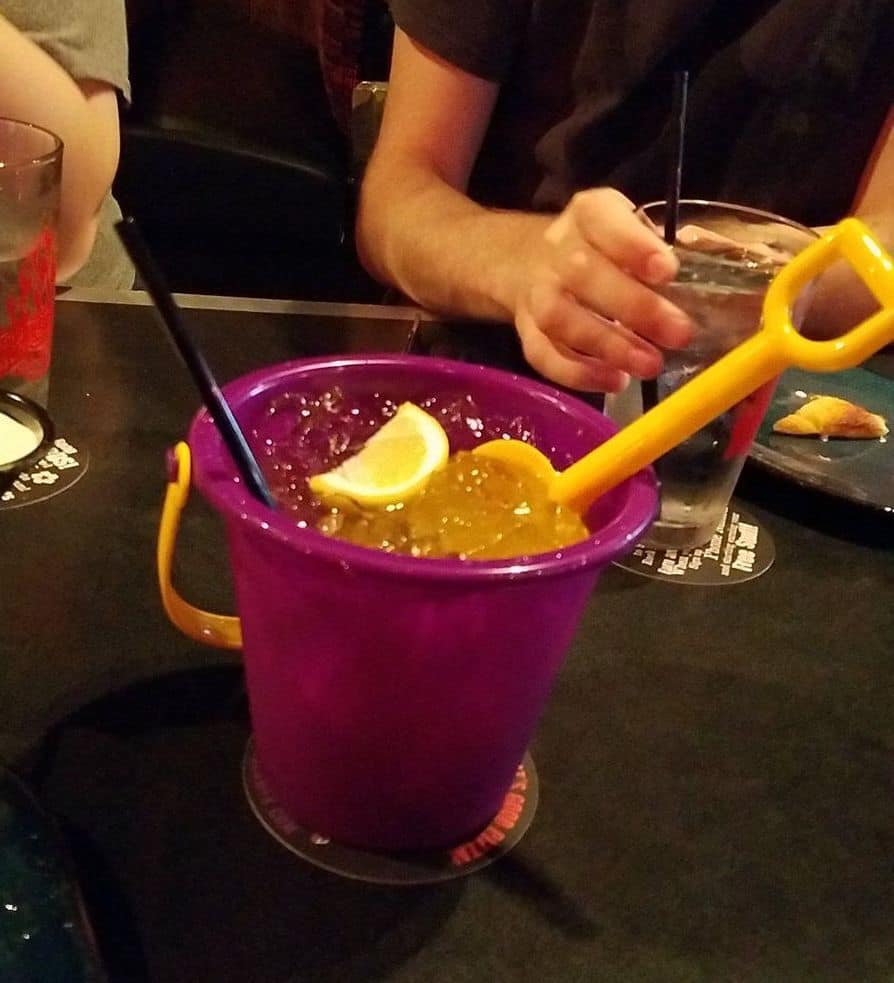 Looking for a simple anything but a cup idea that's easy to drink out of? Just bring a small plastic bucket like the ones used for building sand castles.
It's cheap, holds liquids well, and is easy to set down when you're not actively drinking.
6. Traffic Cone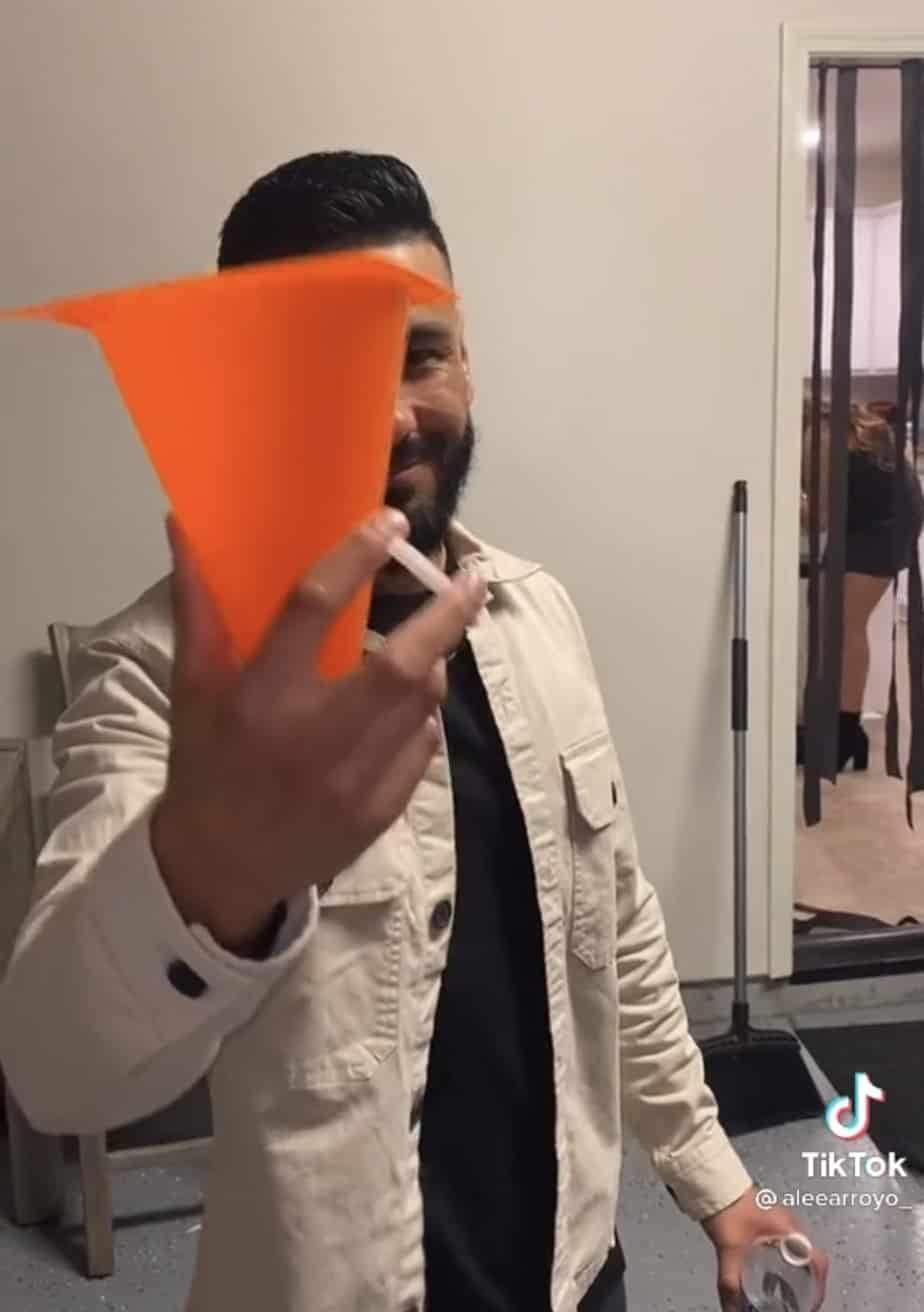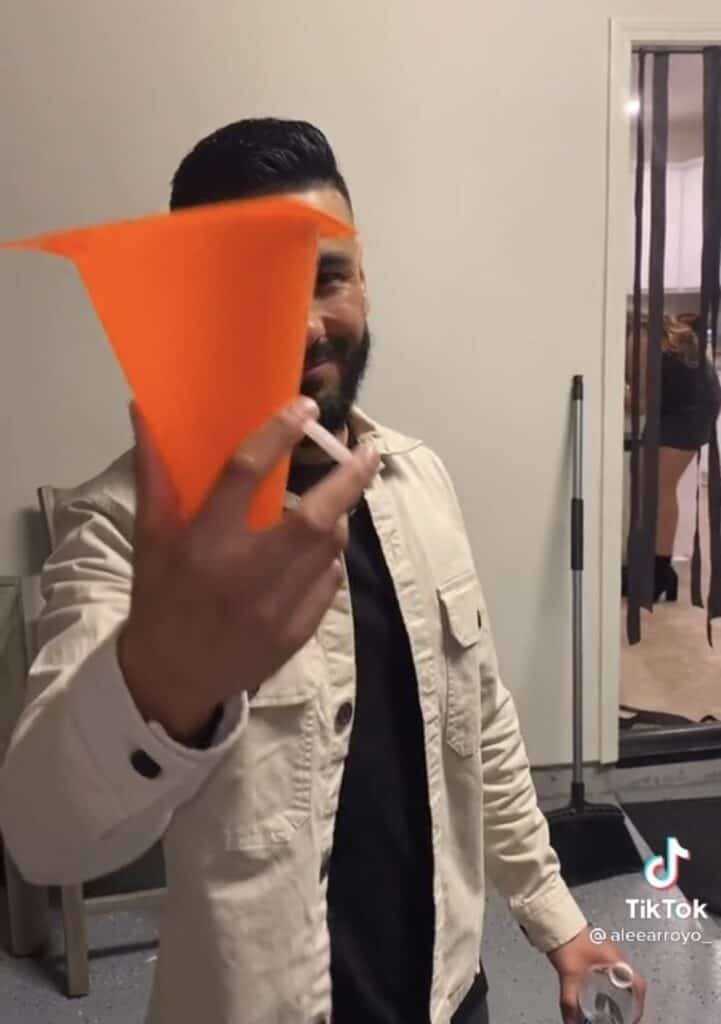 A traffic cone is another hilarious idea for something to drink out of at an anything but cups party.
Don't worry, you don't actually have to use a dirty traffic cone off the street. You can find plastic traffic cones on Amazon that are cheap and clean.
7. Frisbee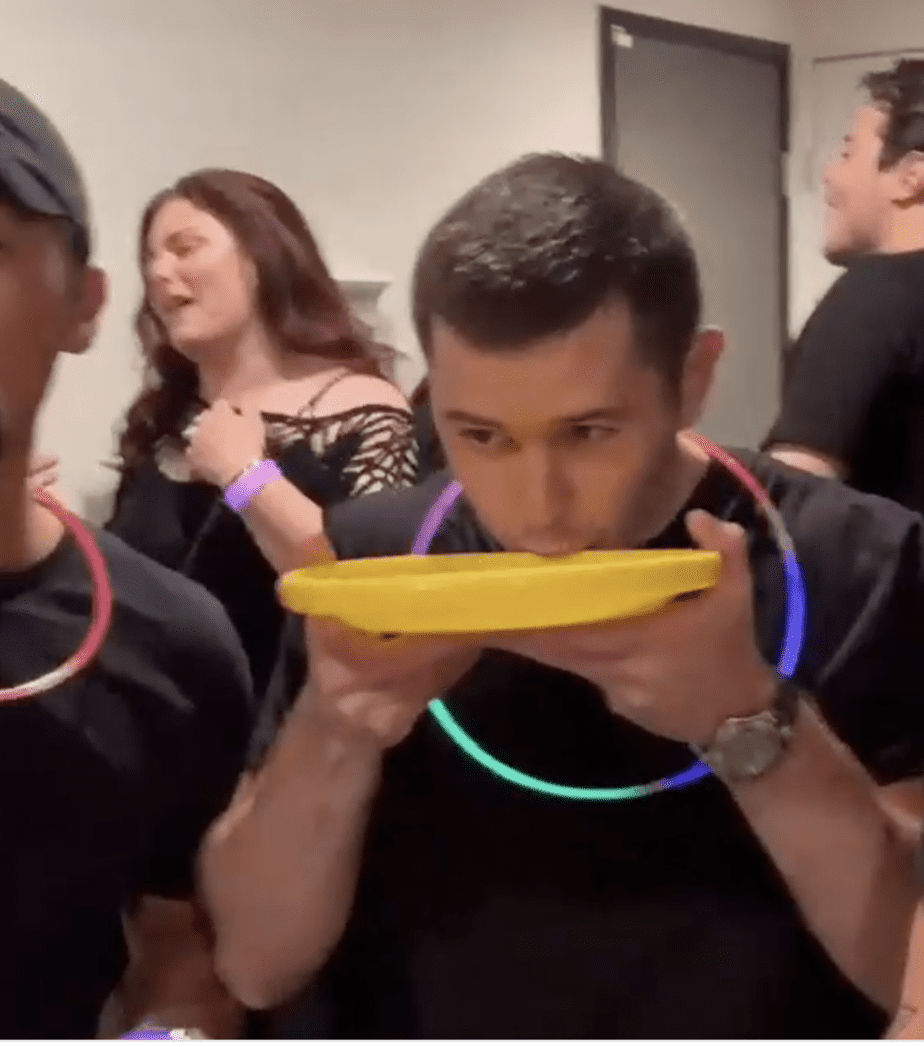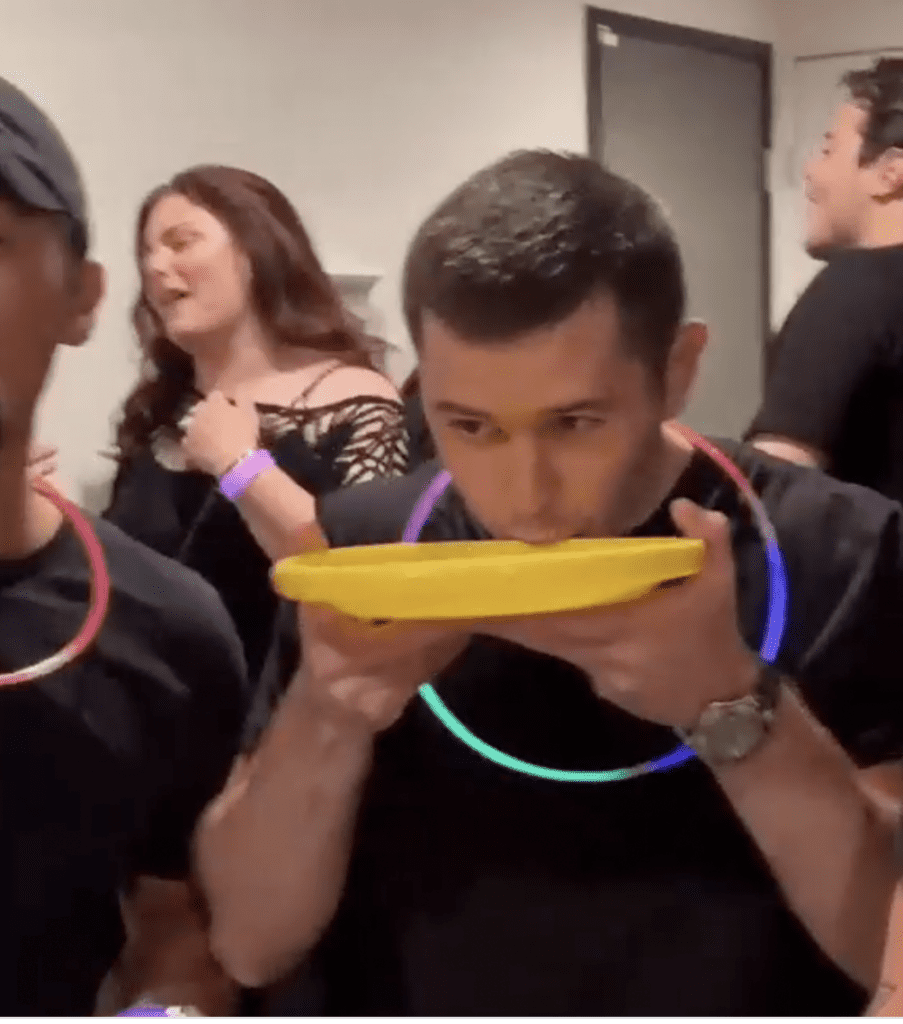 I love the idea of using a frisbee as a cup for this college theme party.
It's a cheap item that you probably already have laying around the house. Plus, it looks hilarious to drink out of!
8. Toothbrush Holder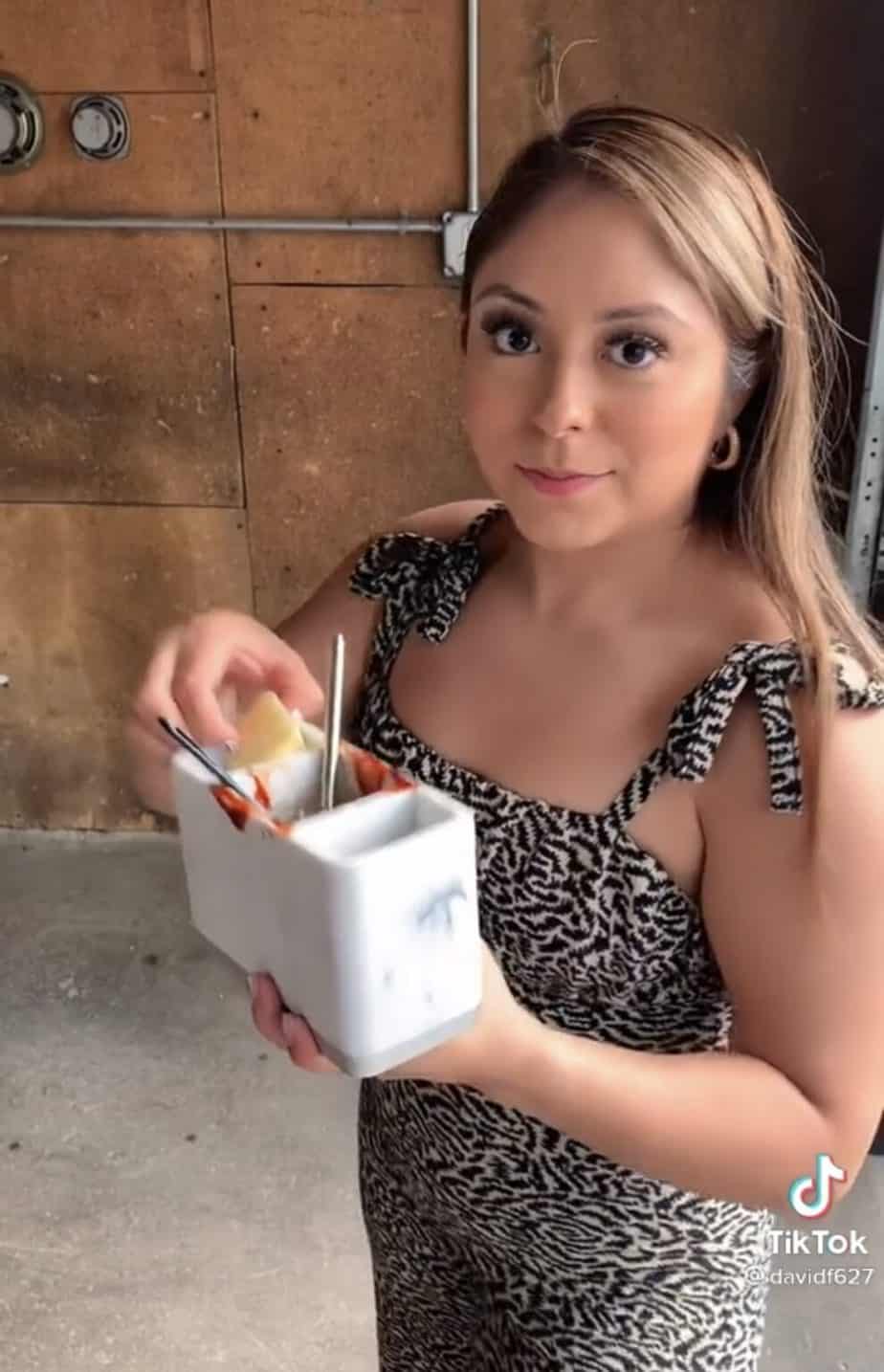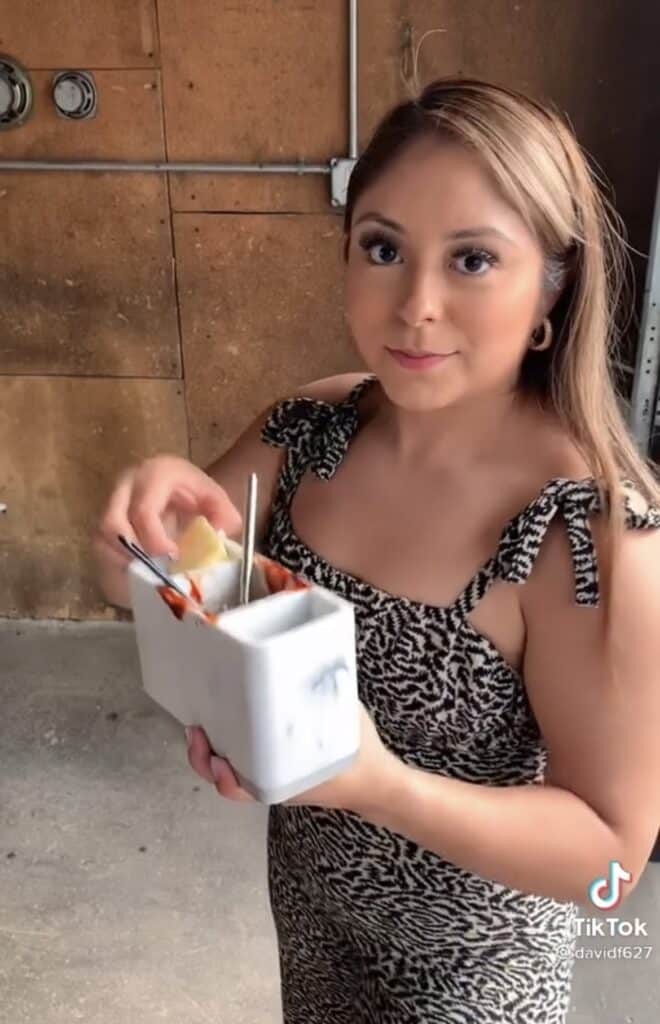 Looking for a really unique drink holder?
Grab the toothbrush holder out of your bathroom and use that as a cup!
9. Hummingbird Feeder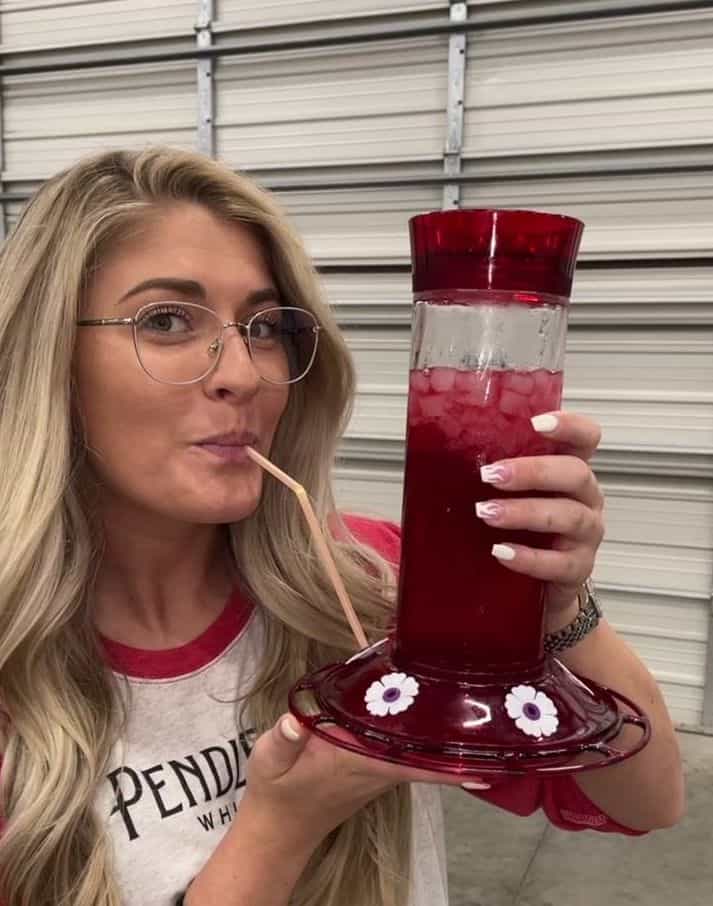 How hilarious would it be to walk around drinking out of a hummingbird feeder all night?
This is a great cup alternative because it's already designed to hold liquids and it sits flat on the table so you can easily set it down.
10. Rubber Glove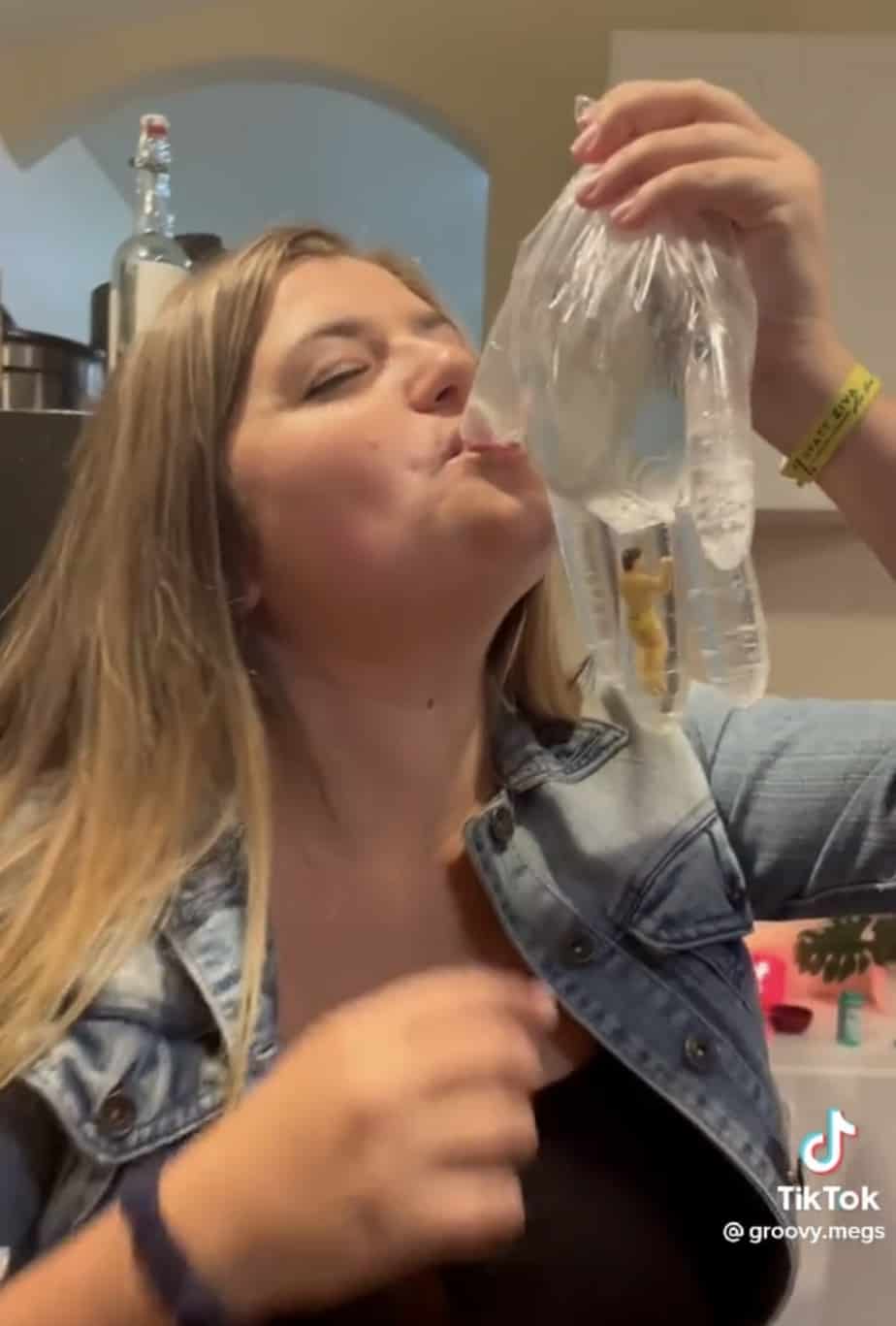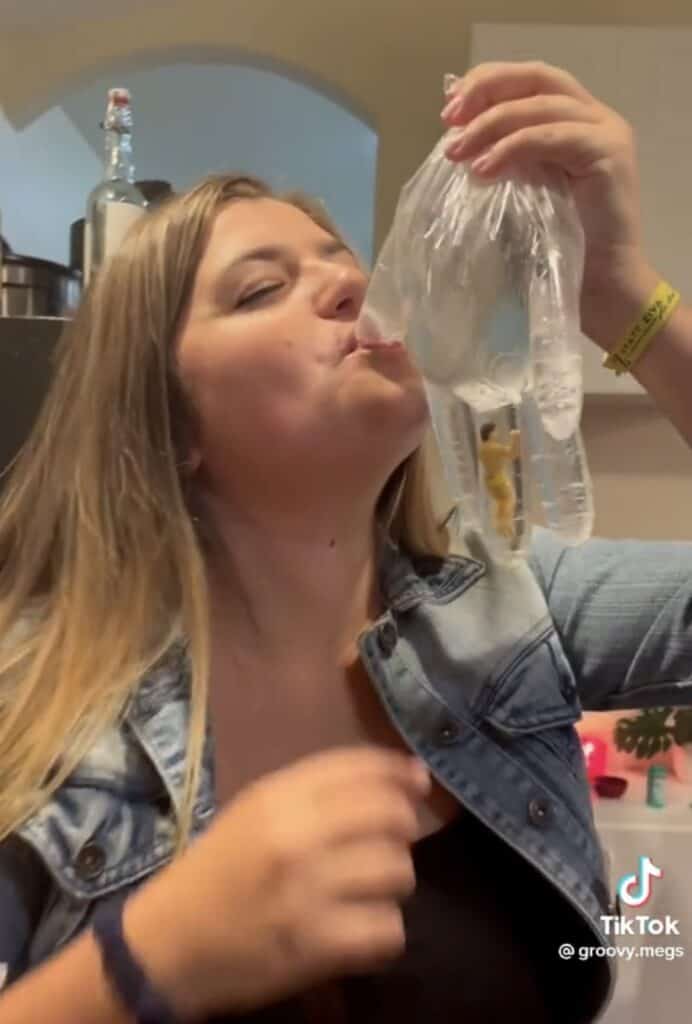 One of the cheapest and easiest ideas for an anything but a cup day item is to use a rubber glove.
Poke a tiny hole in one of the fingers of the glove and use that to drink out of all night.
11. Crocs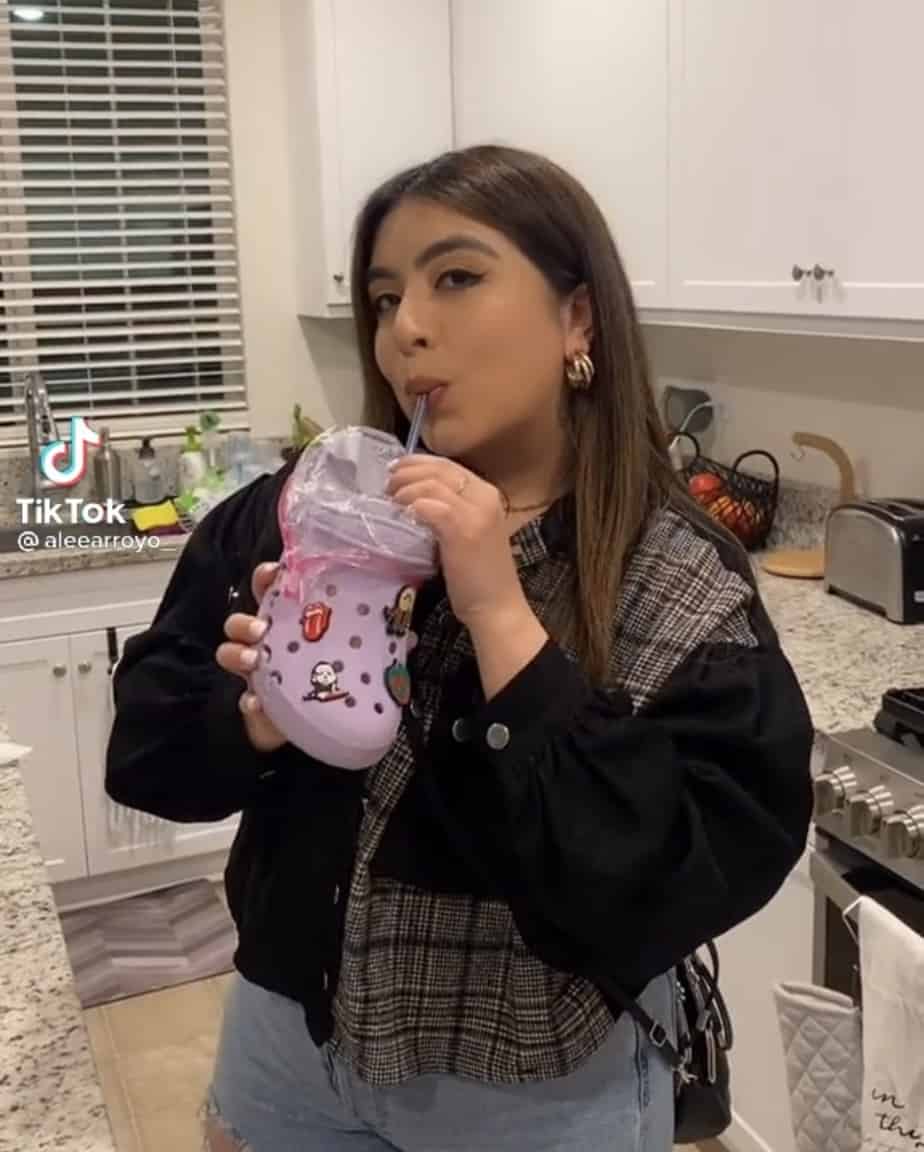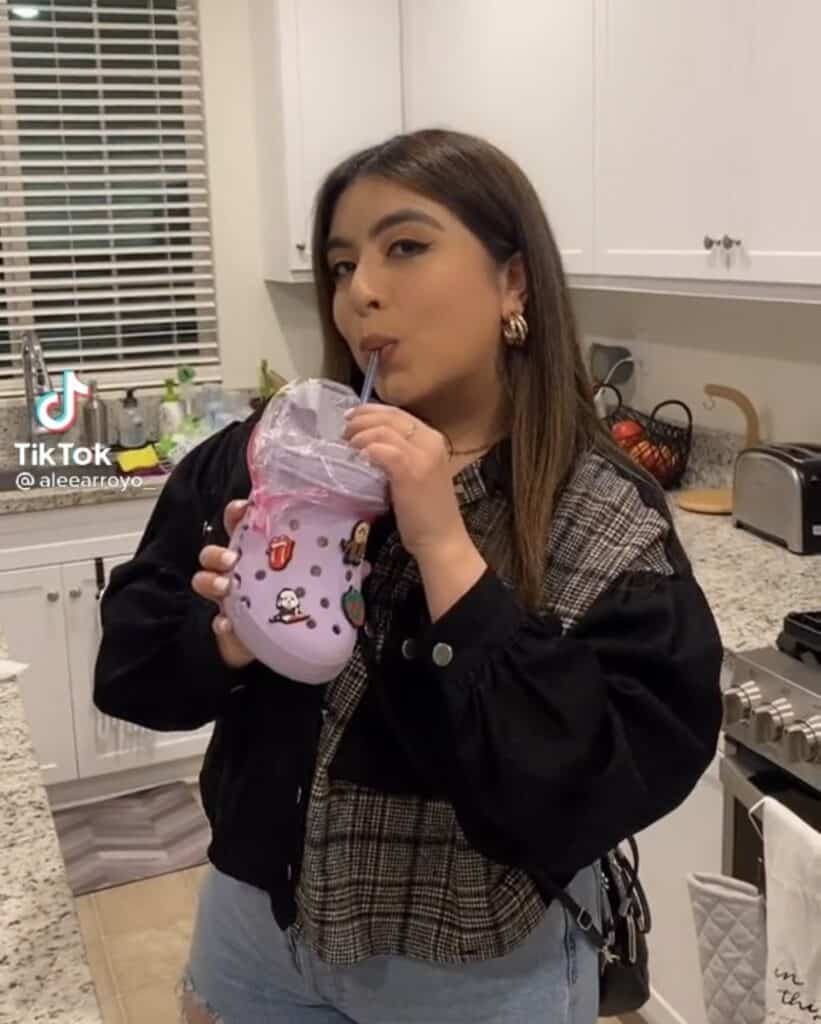 This is definitely one of the funniest ideas I've seen!
Line a croc (or other shoe) with a plastic bag and use that to drink out of all night. This one is definitely easier to use a straw with.
12. Soup Can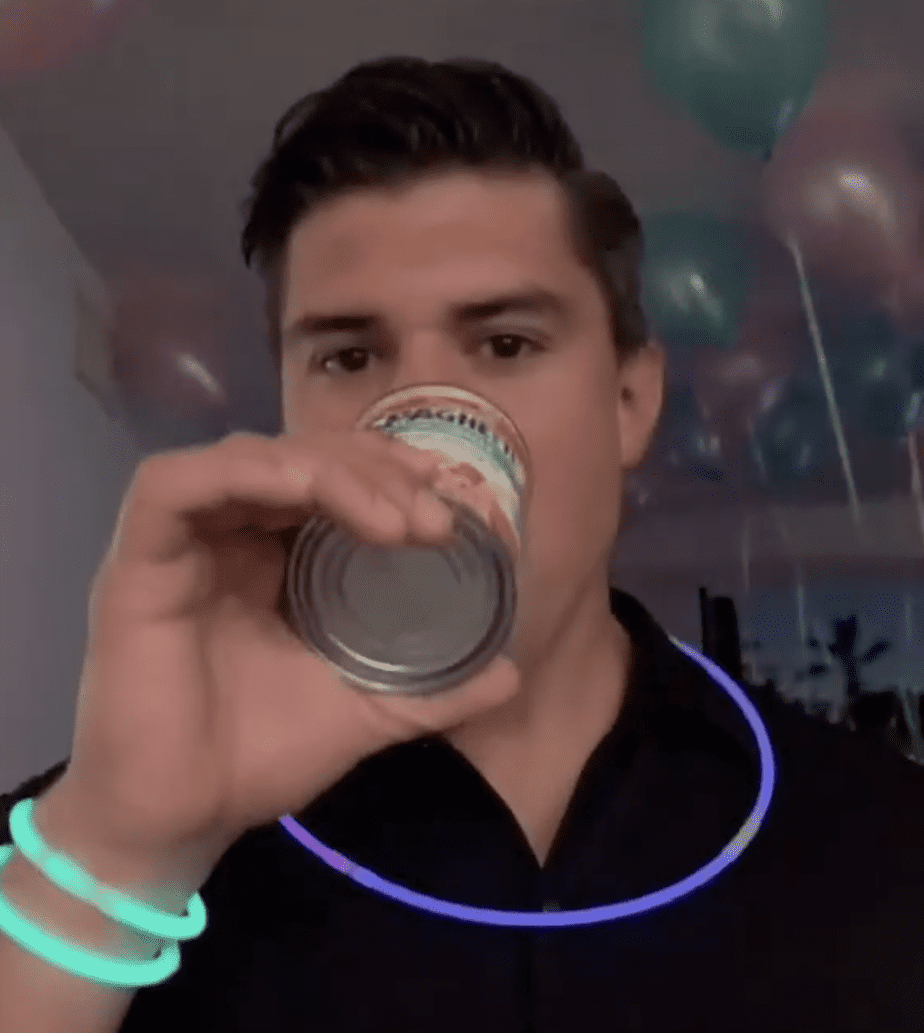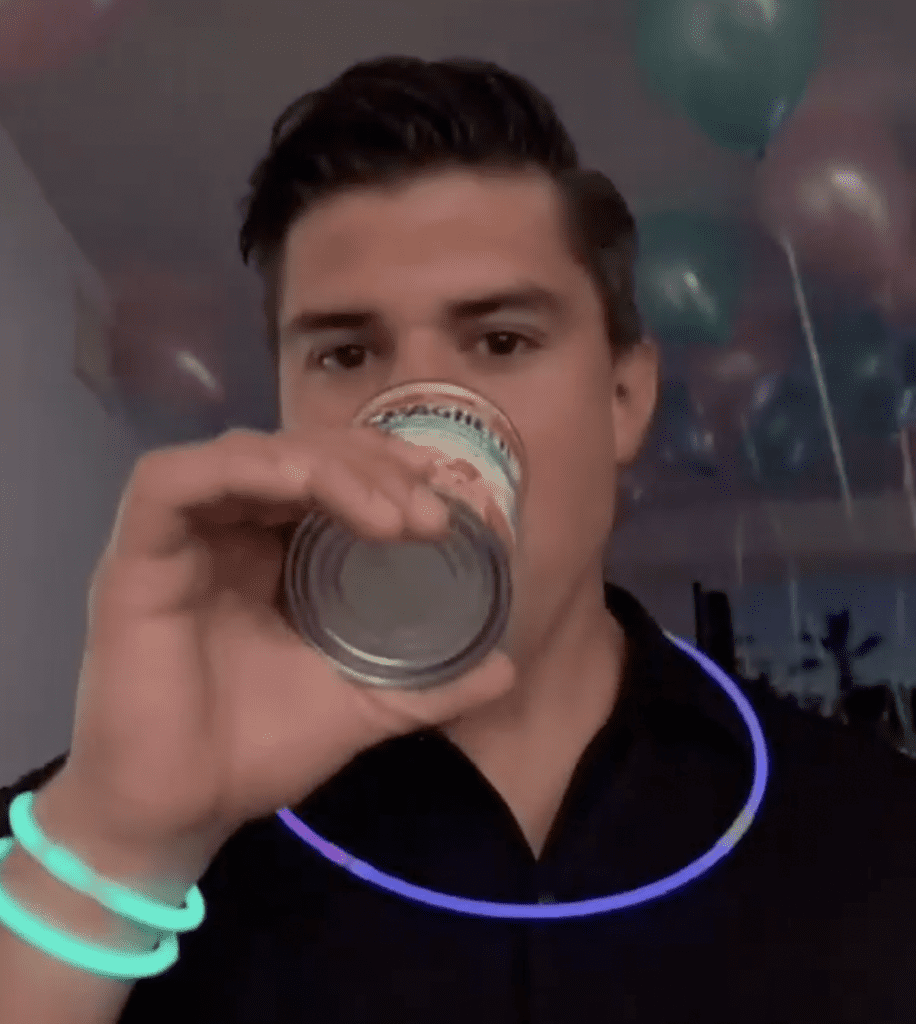 Want something cup-shaped to drink out of that is still hilarious? Drink out of a (cleaned out) SpaghettiOs or soup can.
Just be sure that you use a can opener that creates a clean edge so that you don't cut your lips while drinking from the can. Maybe just use a straw just to be extra safe!
13. Tea Kettle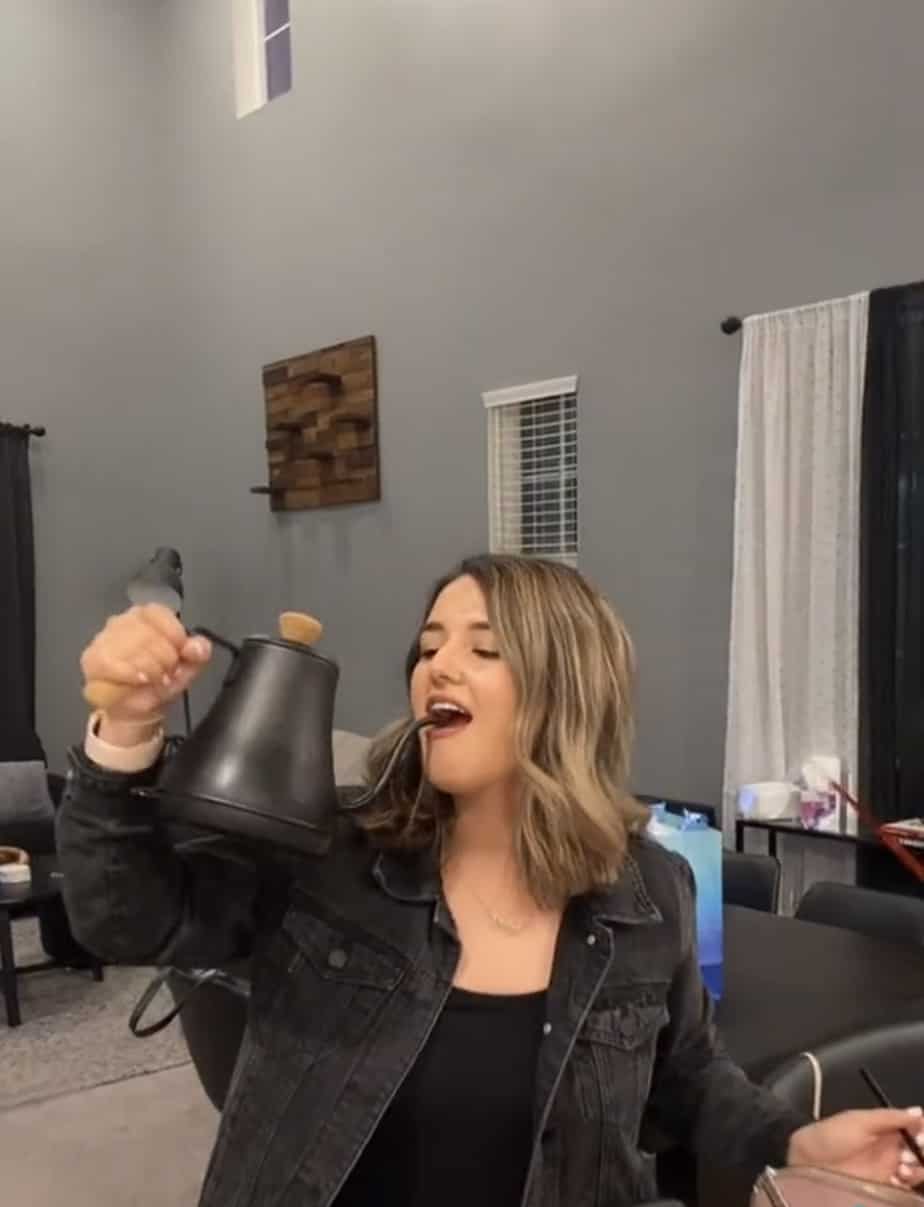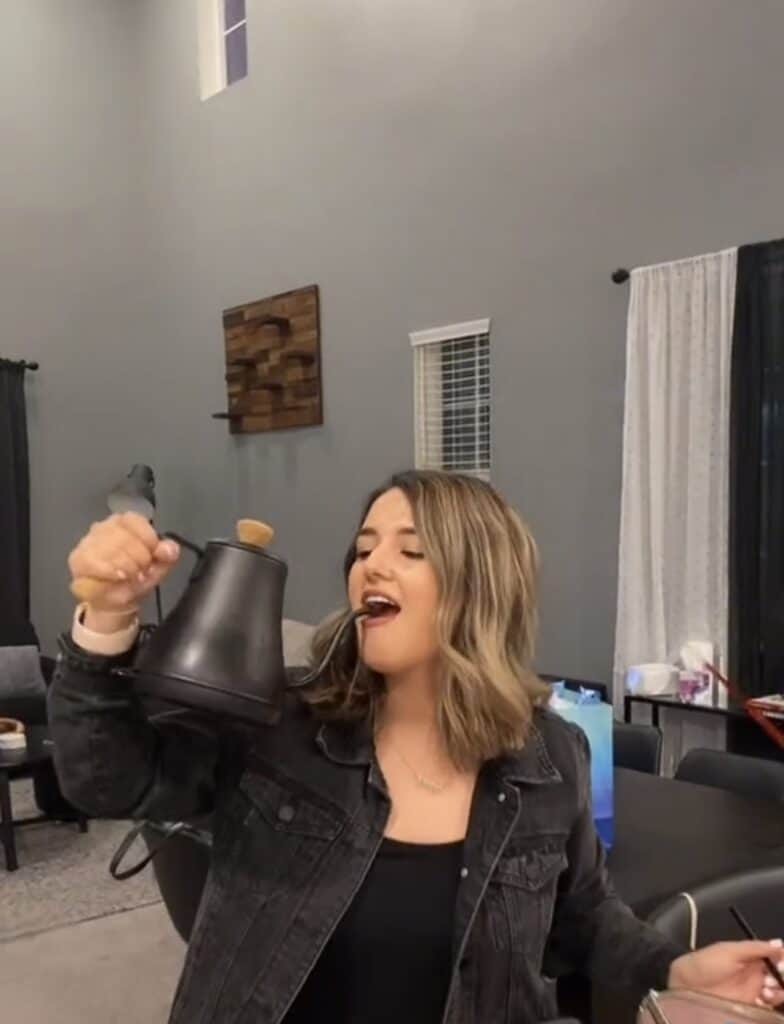 A tea kettle is another great idea for an anything but cups party. It's made to hold liquid and it sits flat on a table so it's really convenient to drink out of.
14. Blood Bags
Gross everyone at the party out by drinking out of a blood bag for the night!
These blood bags from Amazon are actually designed for drinks so they're totally food safe and clean. They look real enough to freak everyone out though.
15. Squirt Gun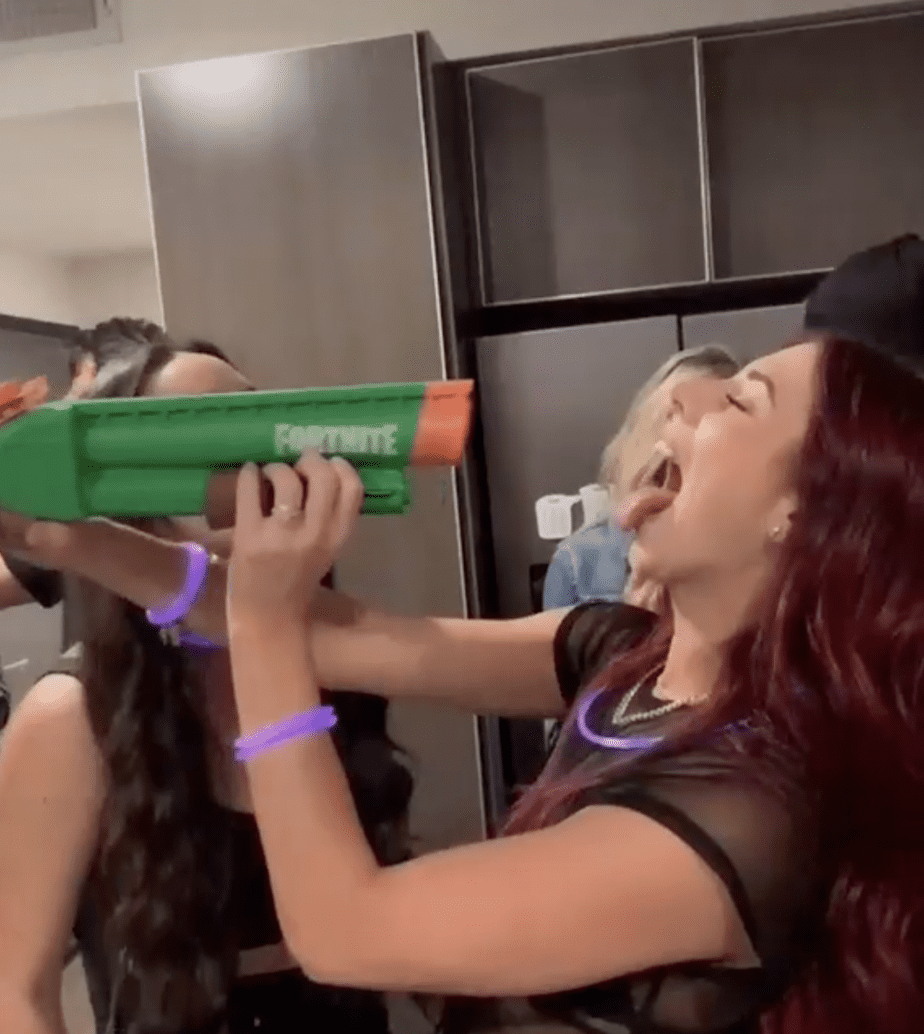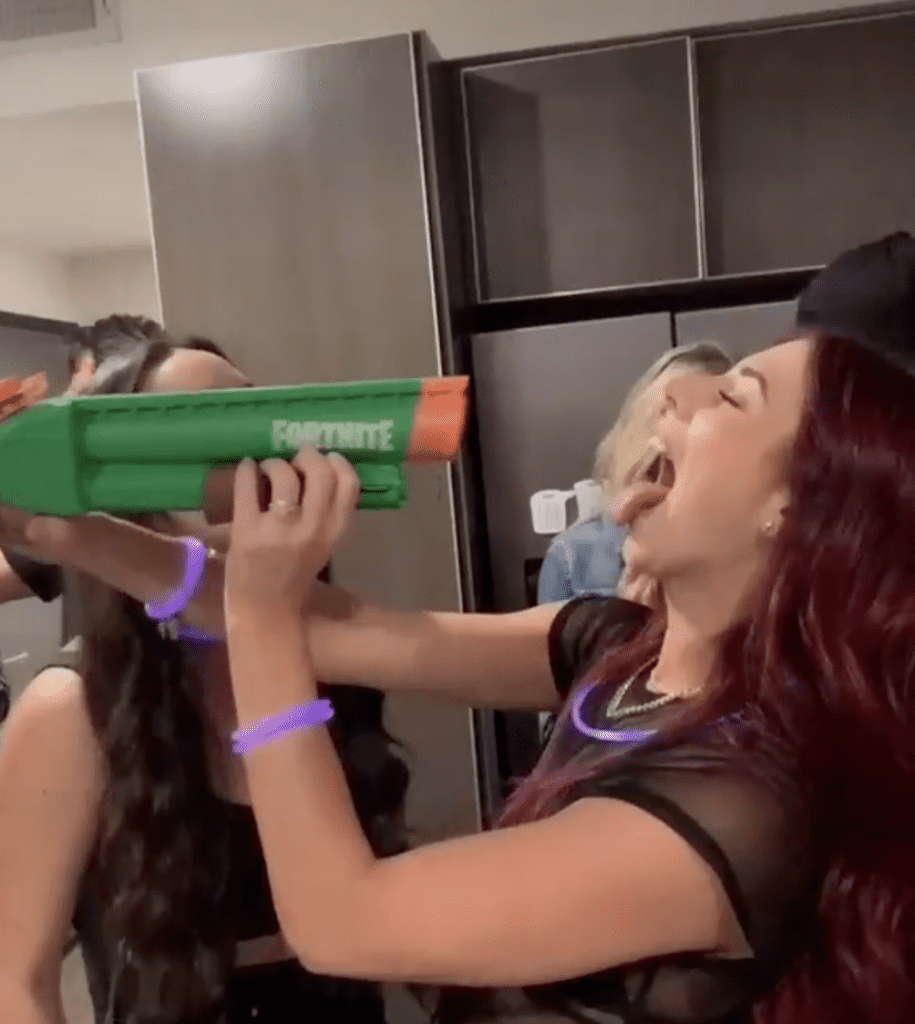 One of my favorite ideas for this theme party is to put your drink in a squirt gun or super soaker. When you want a drink you can just shoot the liquid directly into your mouth.
This is also a sanitary way to share drinks at a party. You can just squirt the drink into someone's mouth without them putting their mouth on anything!
16. Doll Head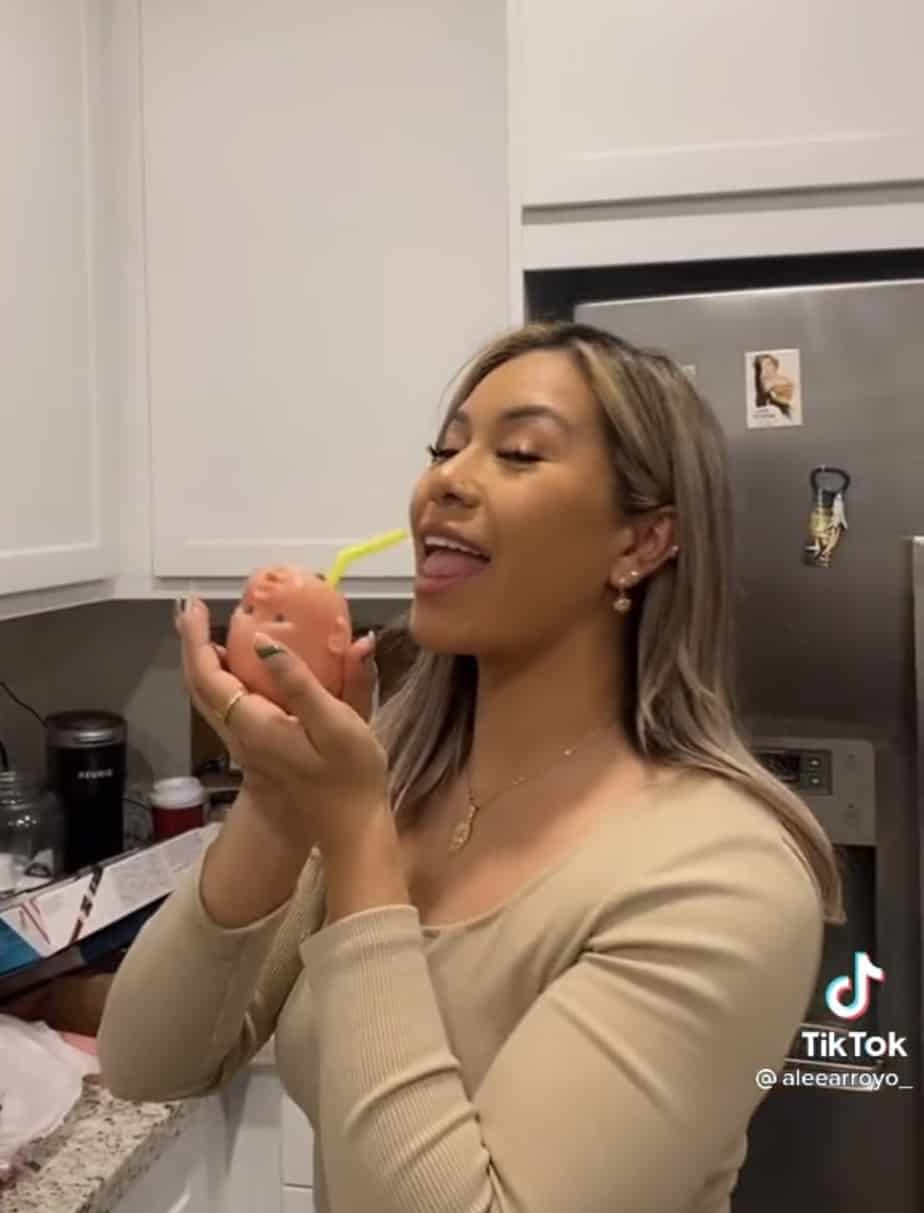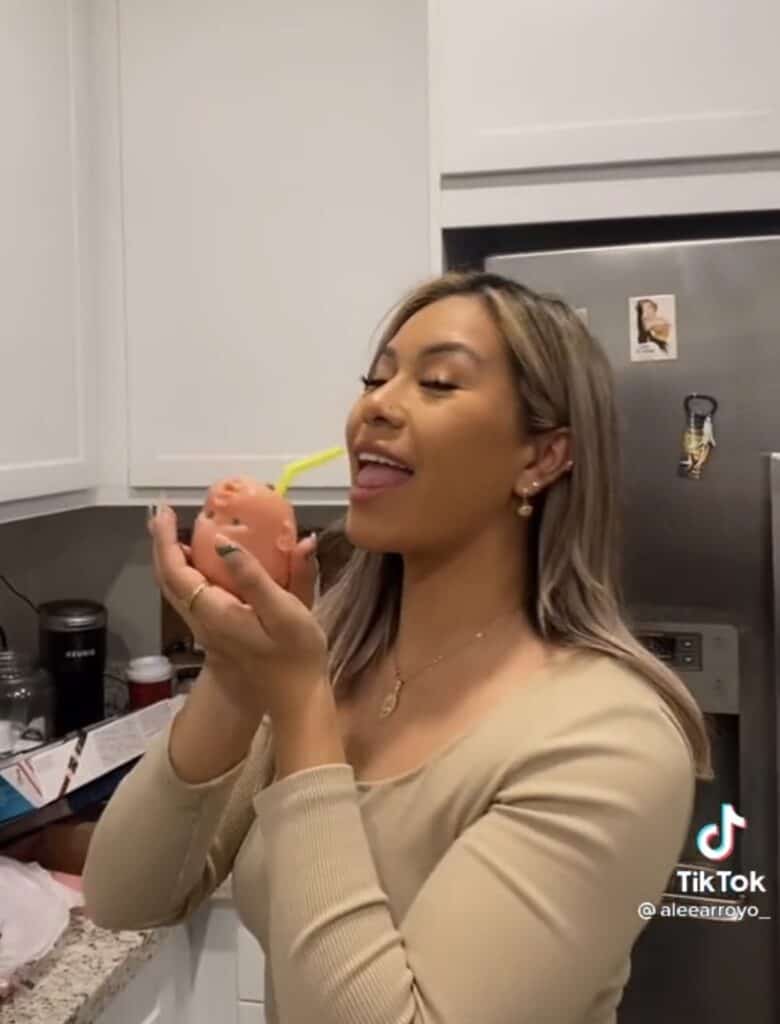 One of the creepiest ideas I've seen is to remove the head of a plastic baby doll and use that as a cup for the night.
This will definitely get some laughs and maybe a few weird stares from other party guests.
17. Cleaning Wipes Canister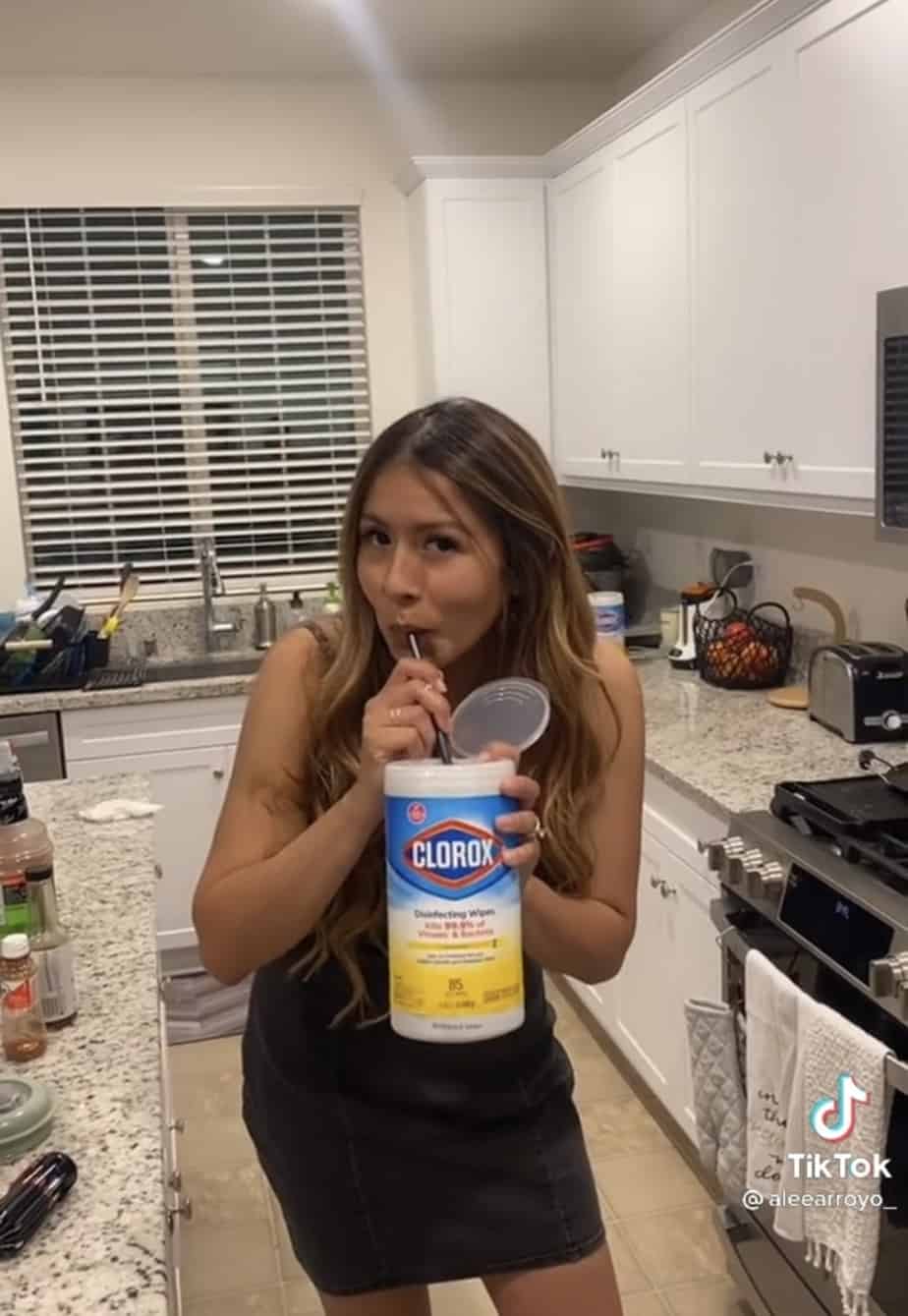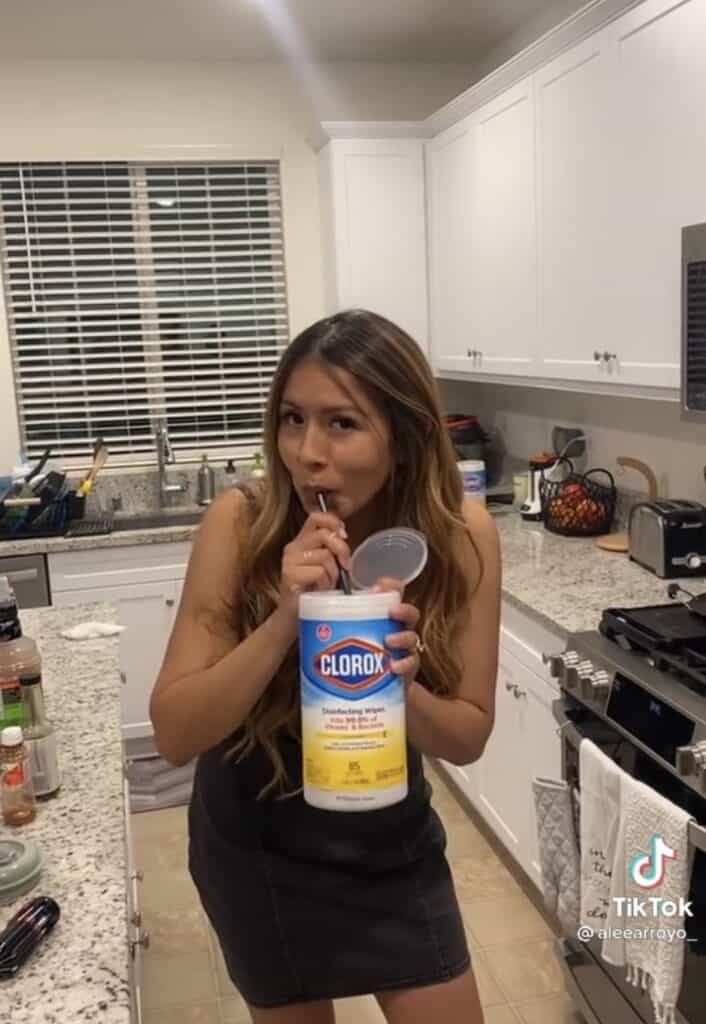 Cleaning wipes containers are another cheap idea because you probably have them laying around the house already. Empty them out, clean them, and fill them with your drink of choice!
I should clarify that you want to make sure they're really clean before you drink out of them. You don't want to be drinking any toxic cleaning chemicals.
If you're not sure that it's 100% clean, you can line the inside with plastic wrap or a ziplock bag.
18. Gas Can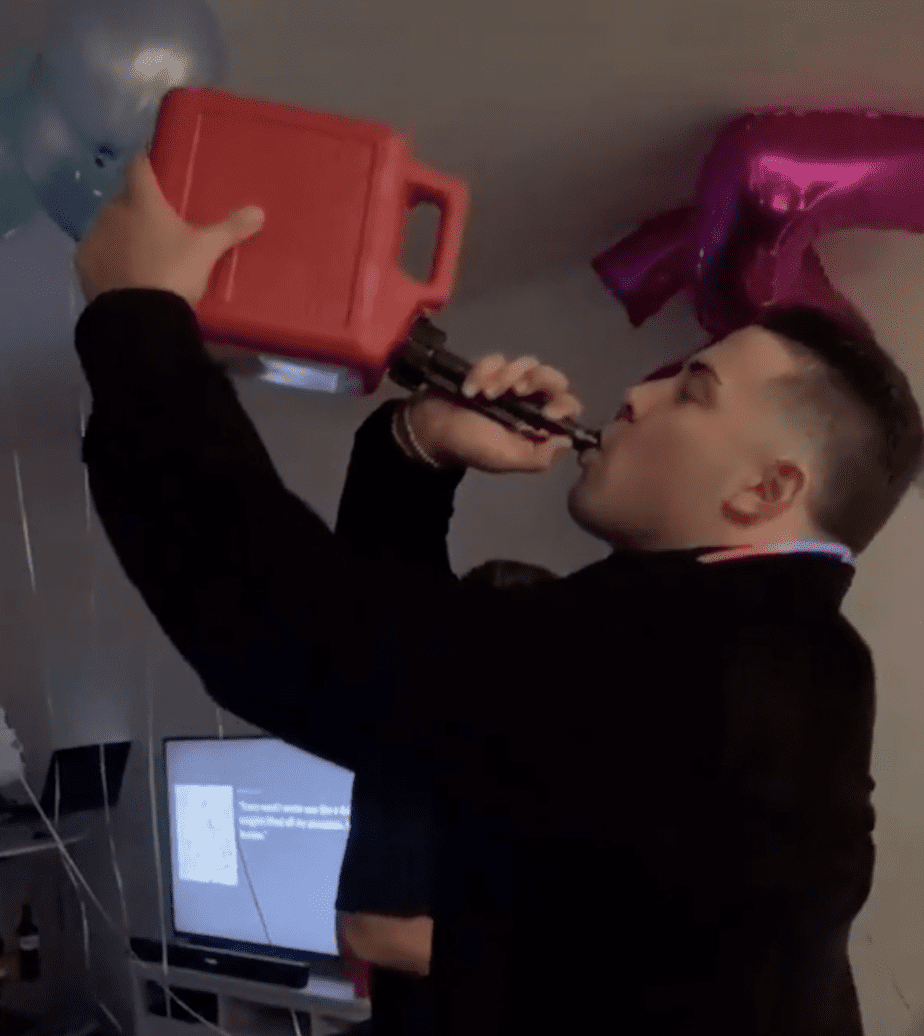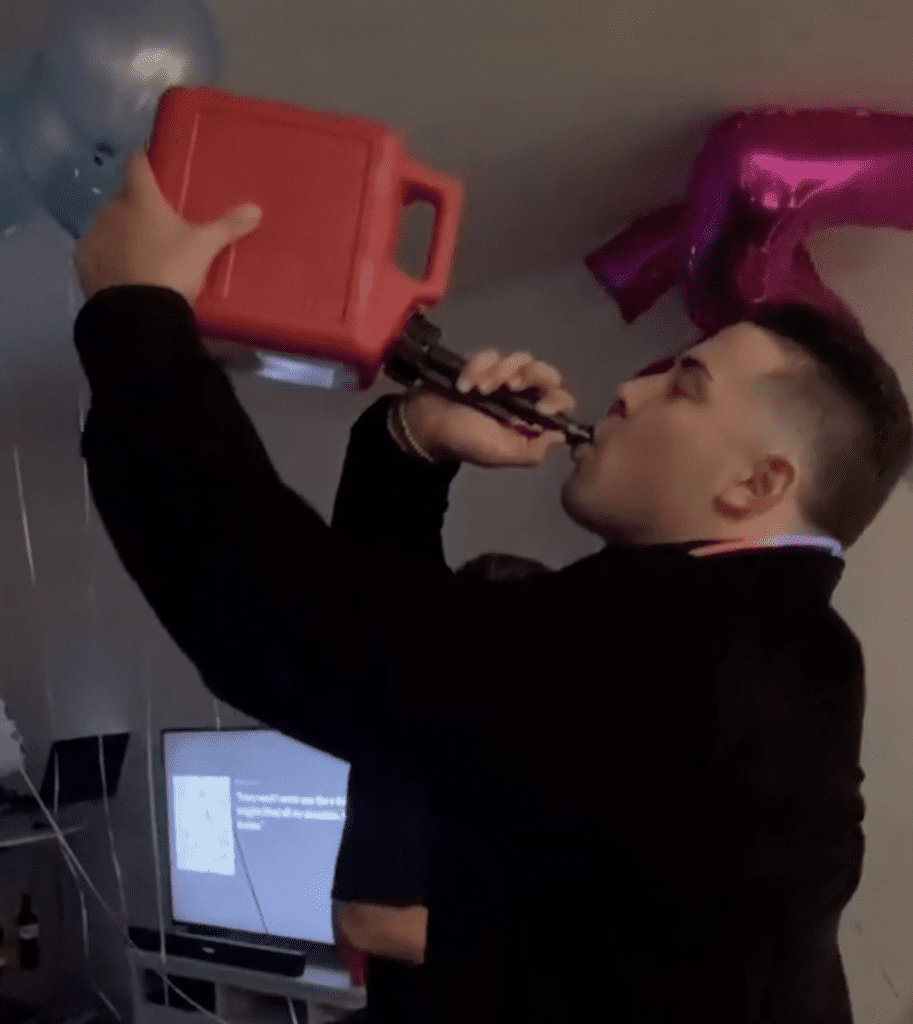 Are you looking to shock your fellow partygoers? Bring a gas can to drink out of for the night! This will definitely turn a few heads and get some laughs.
You should definitely buy a brand new gas can for this. No amount of cleaning will make a used gas can safe for consumption.
19. Pet Feeder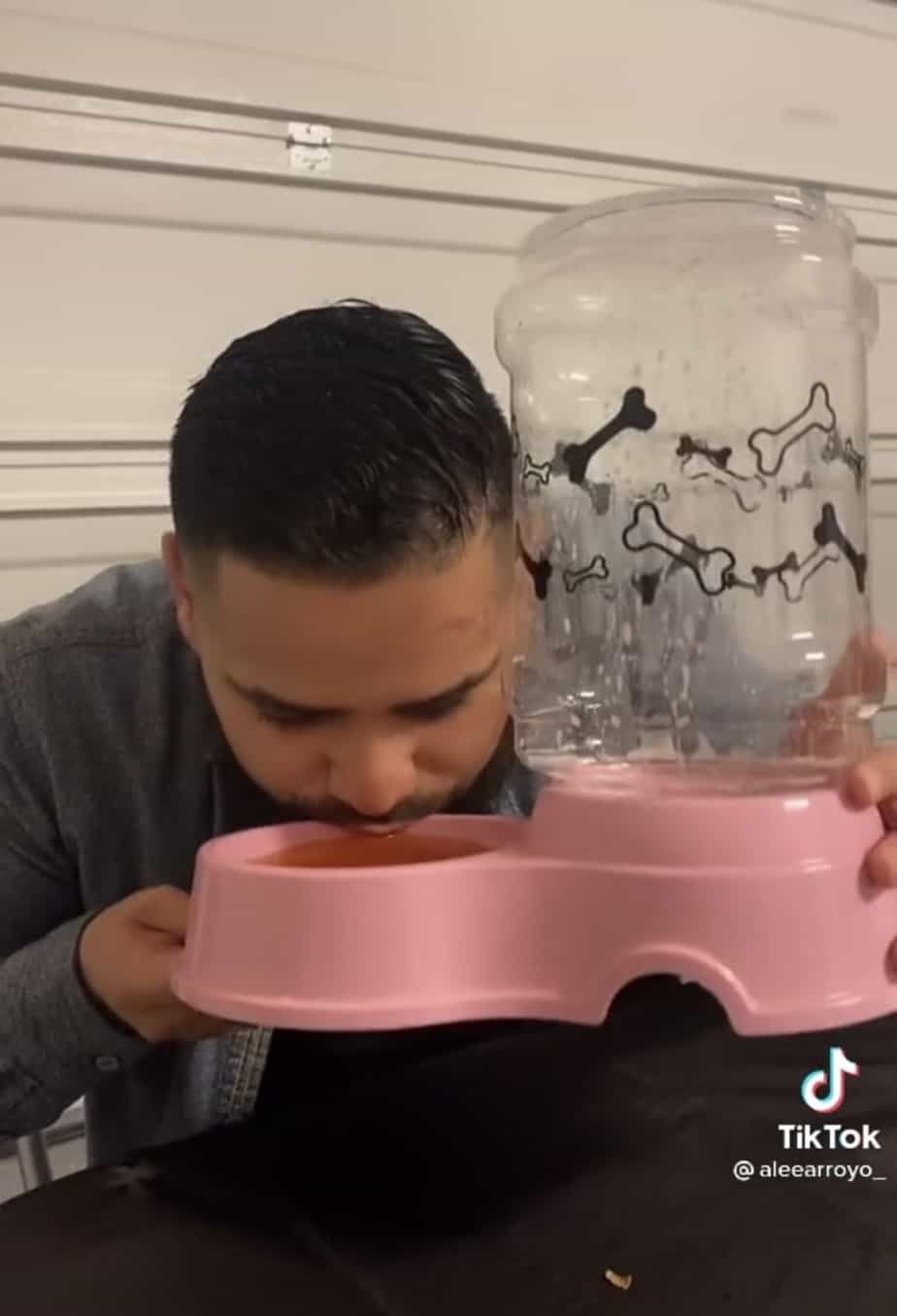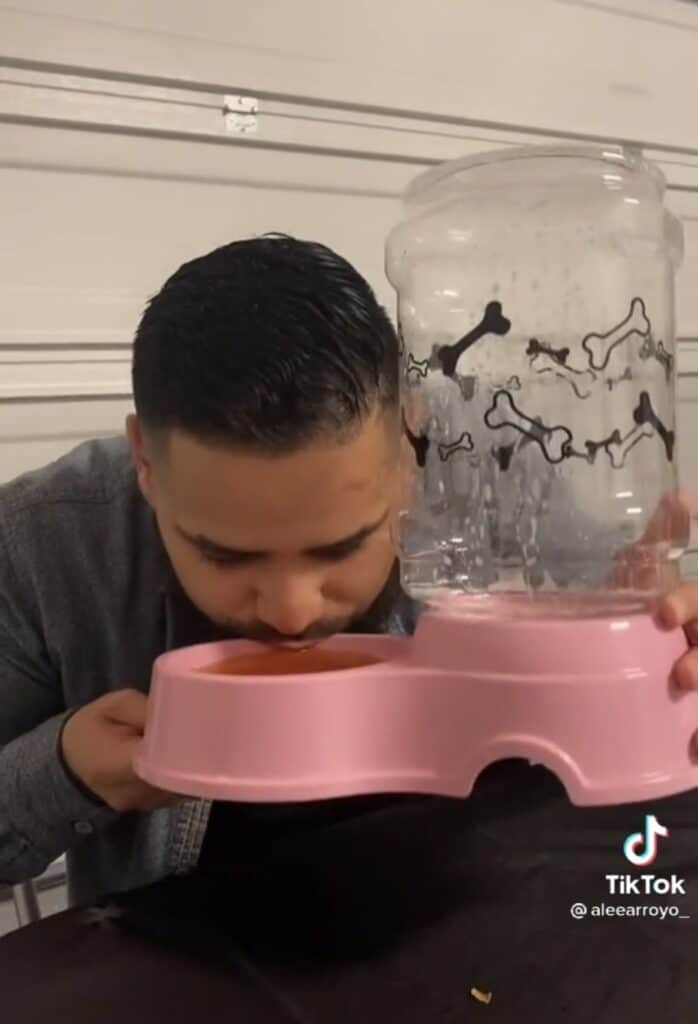 Another hilarious item to drink out of is a dog or cat feeder.
You could just go with a simple dog bowl, but I think this giant dog feeder with the canister is so much more hilarious to drink out of.
20. Ketchup Bottle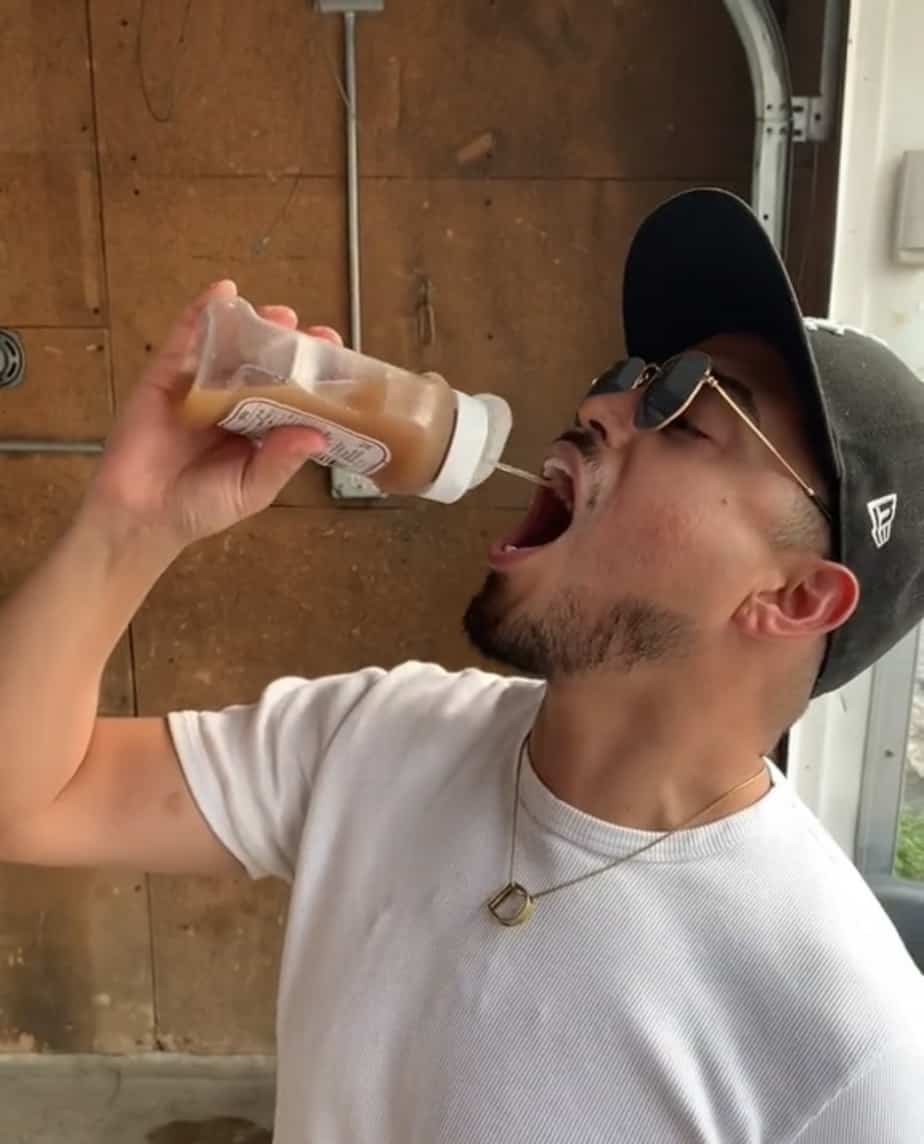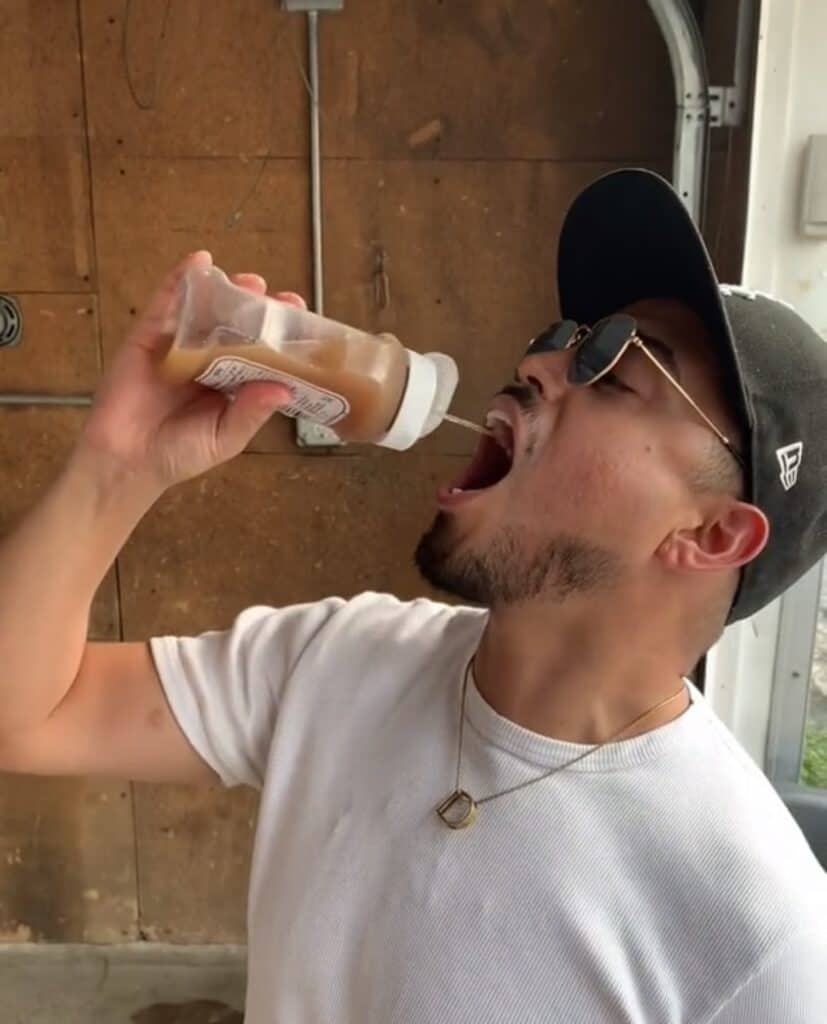 Another super cheap and easy item to drink out of is an empty ketchup bottle.
This will be so funny because it will look like you're actually drinking ketchup, especially if you fill it with red liquid.
21. Tissue Box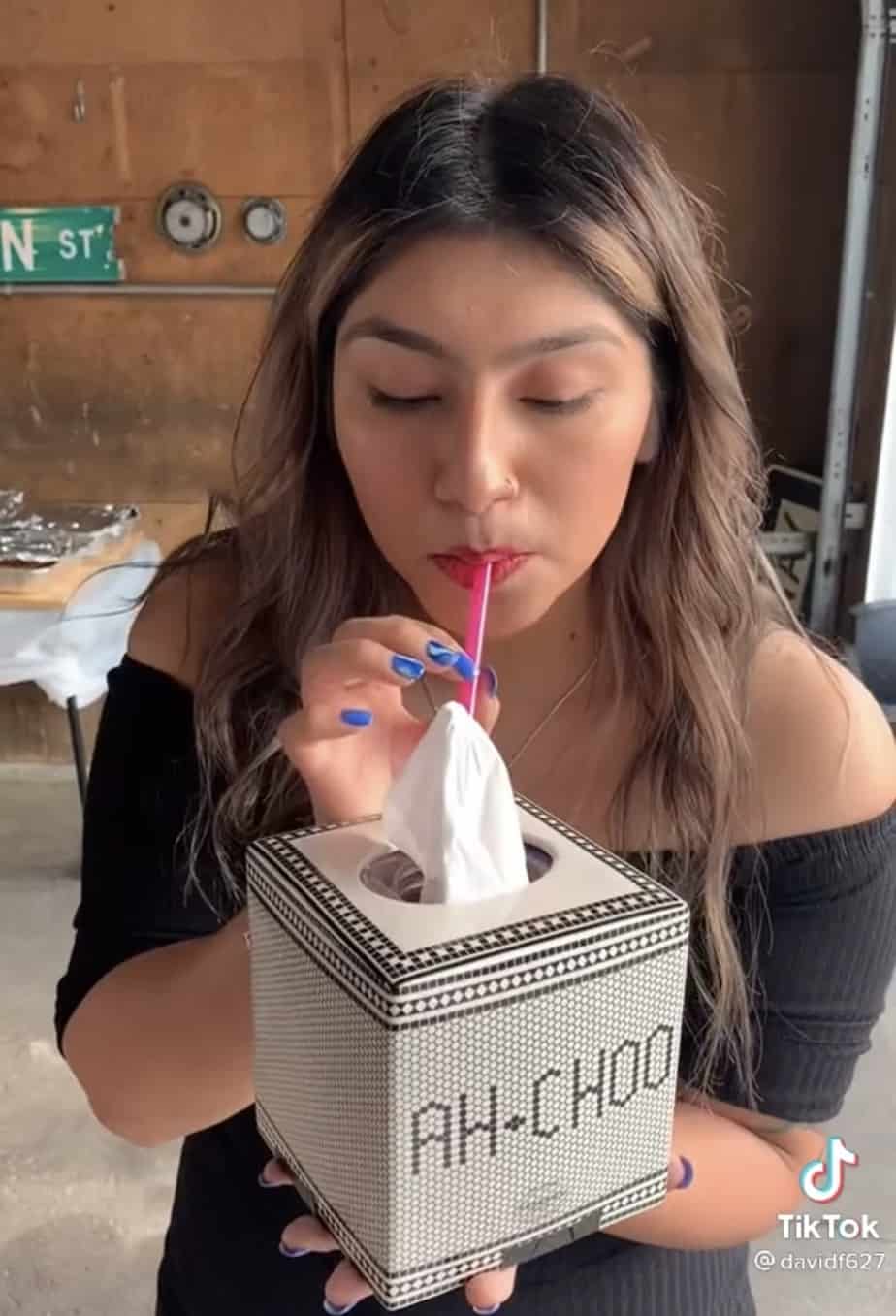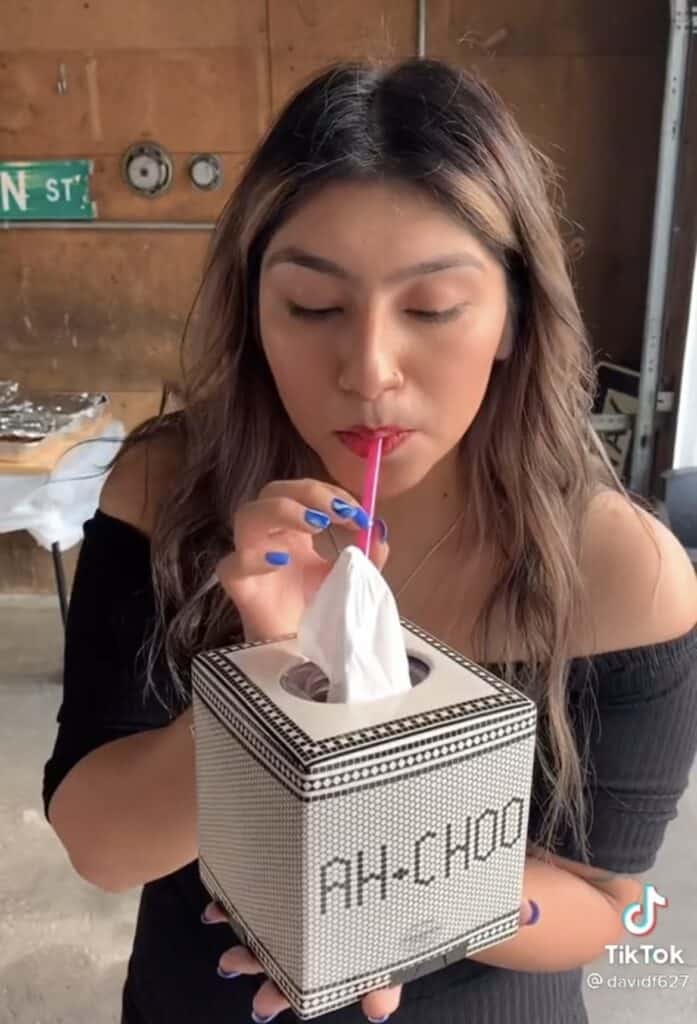 This is one of the most creative anything but cups party idea I've seen! She used a tissue box holder and filled it with some kind of drink receptacle.
You'll have to be a little bit creative with this one but if you can pull it off it'll look hilarious!
22. Cleaning Spray Bottle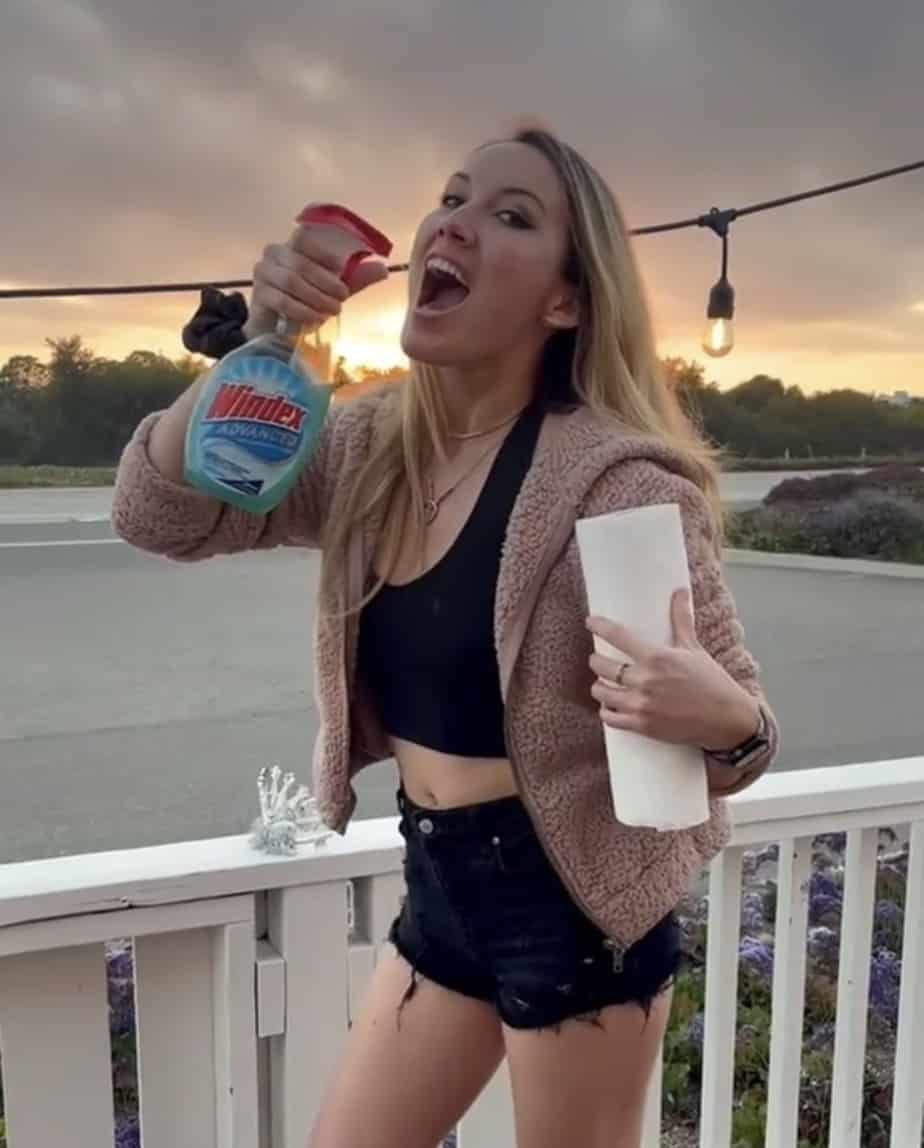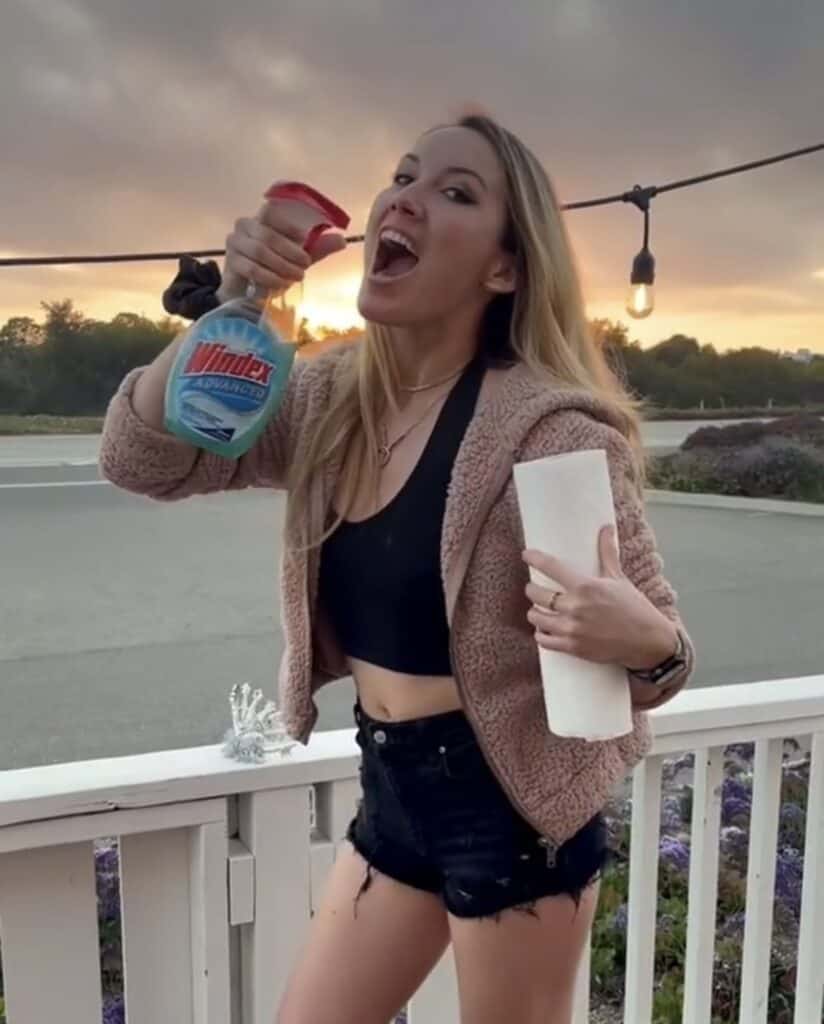 This one fooled me for a second because the liquid in the bottle actually looks like window cleaner!
To recreate this, clean out a spray bottle and fill it with your drink of choice. Add a few drops of food coloring if you want it to look more realistic!
23. Iron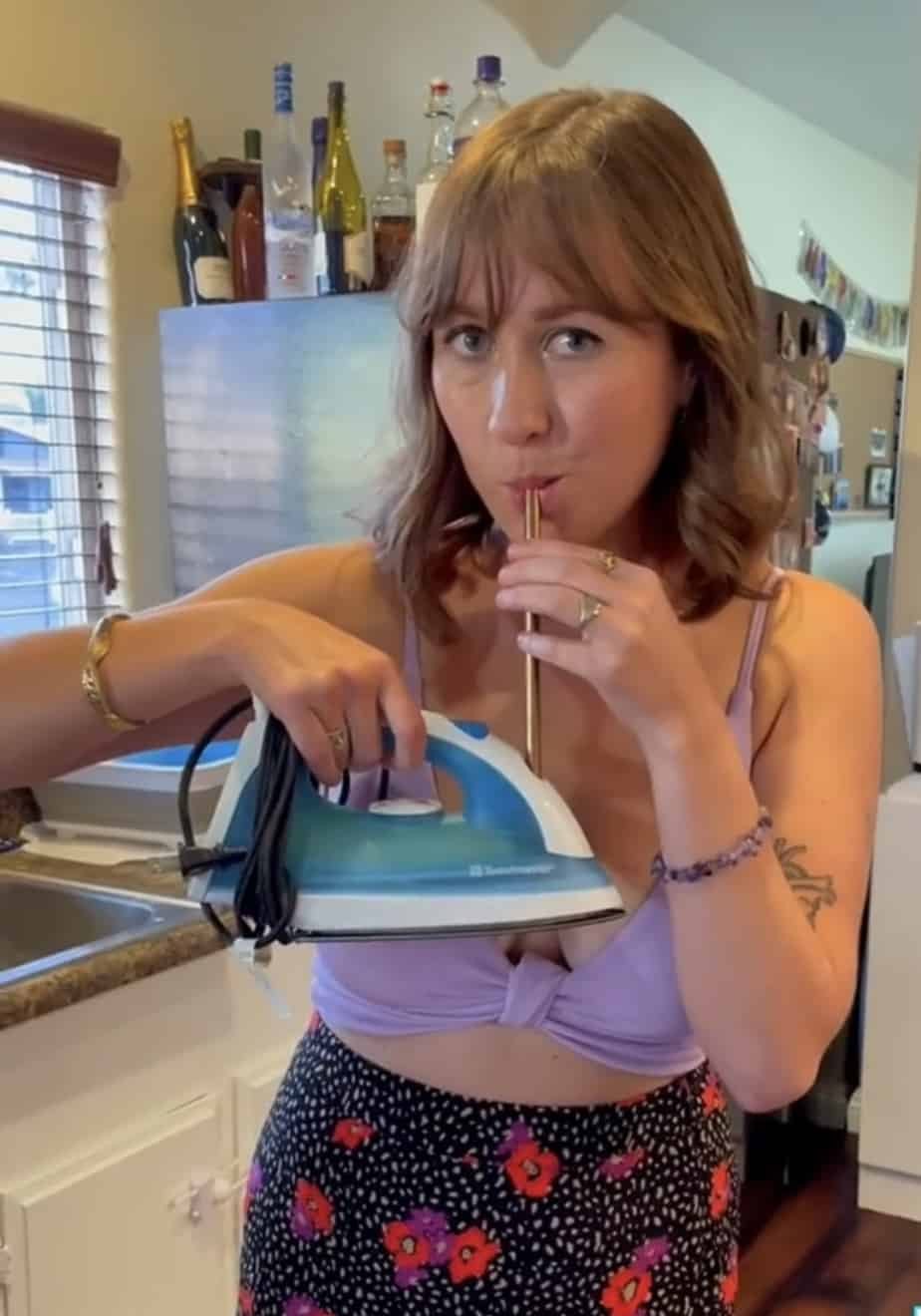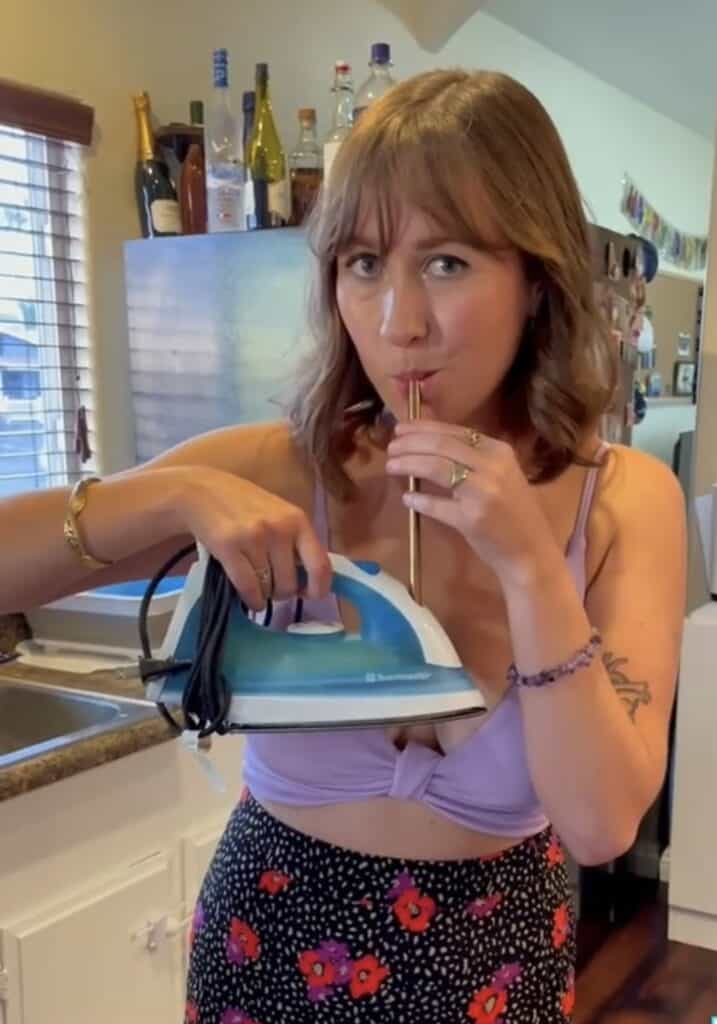 To be honest, I'm not totally sure how this girl is drinking out of the iron but it's absolutely hilarious!
My guess is that she took a brand new clothing iron and filled the water tank with her drink.
Some irons might not be able to fit a straw in the hole so you should check that out before you commit to this cup idea.
24. Overalls Pocket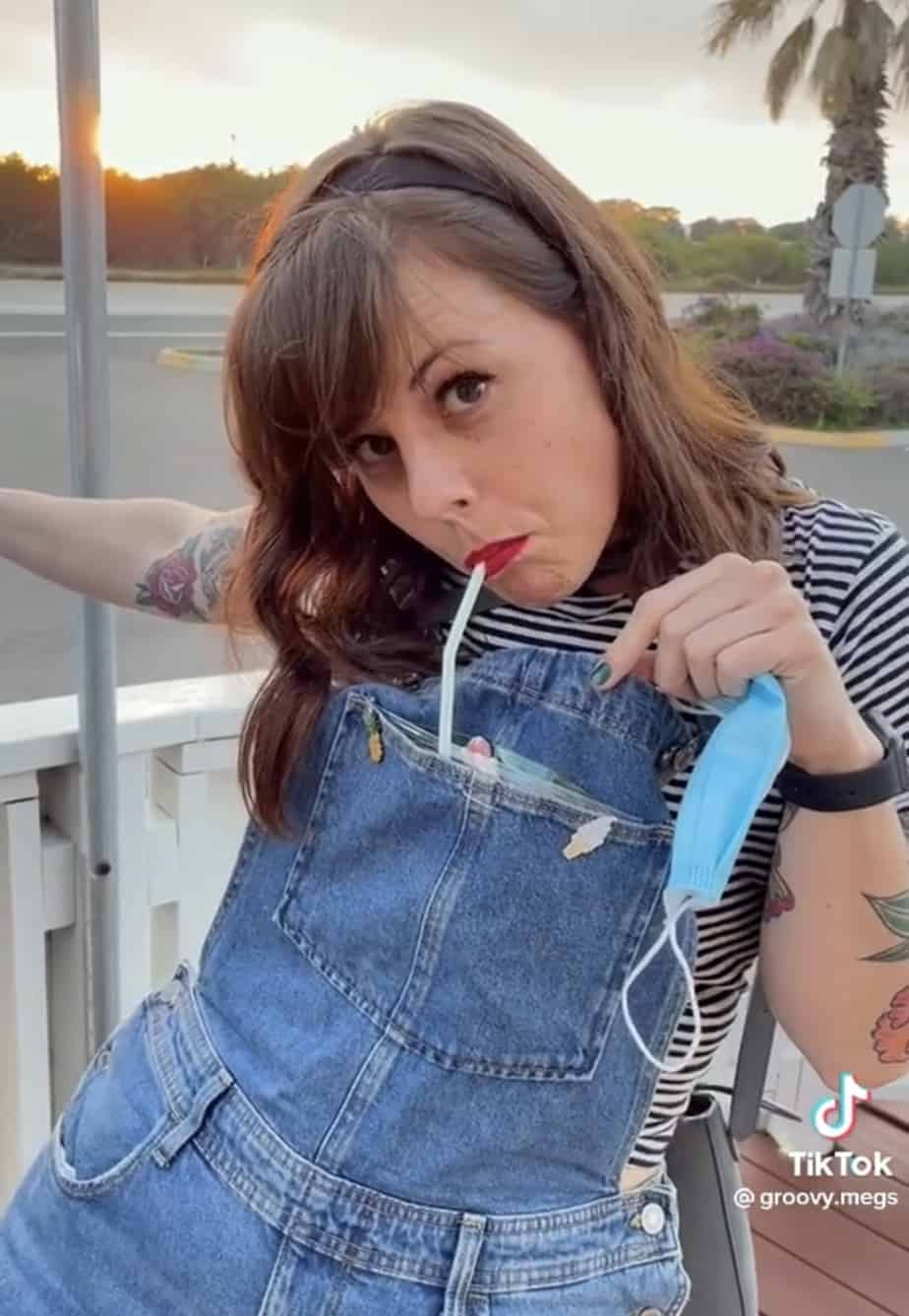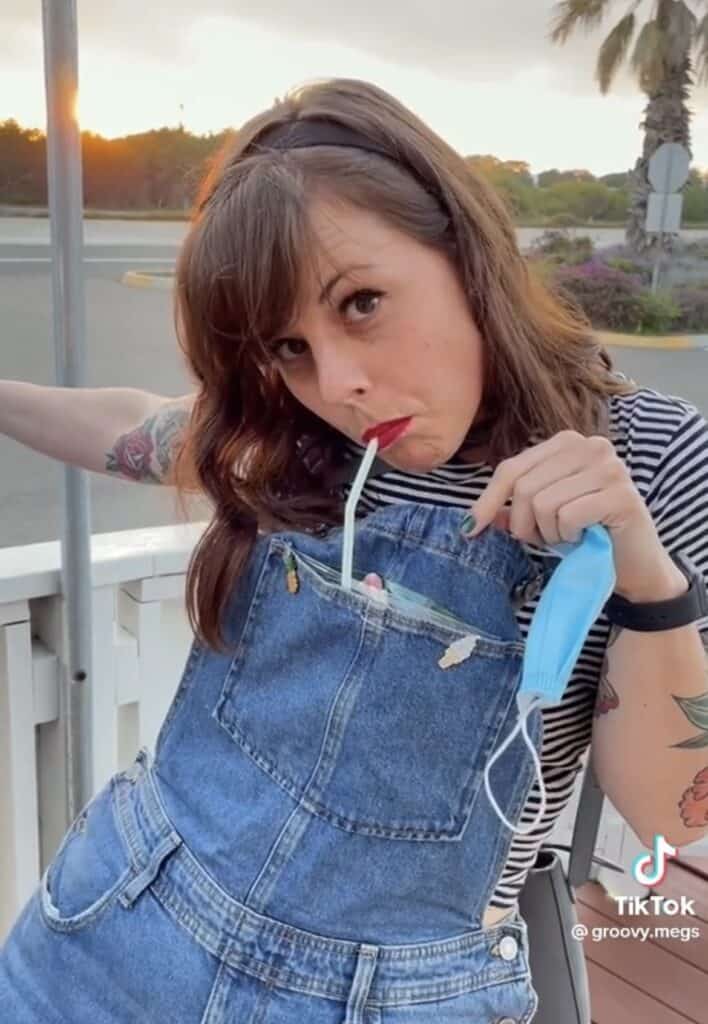 This has to be one of my favorite ideas because it's so simple and smart! Line the pocket of some overalls with plastic or a ziplock bag and insert a straw.
Just be sure not to dance too hard or you may have a wardrobe malfunction!
25. Hot Sauce Bottle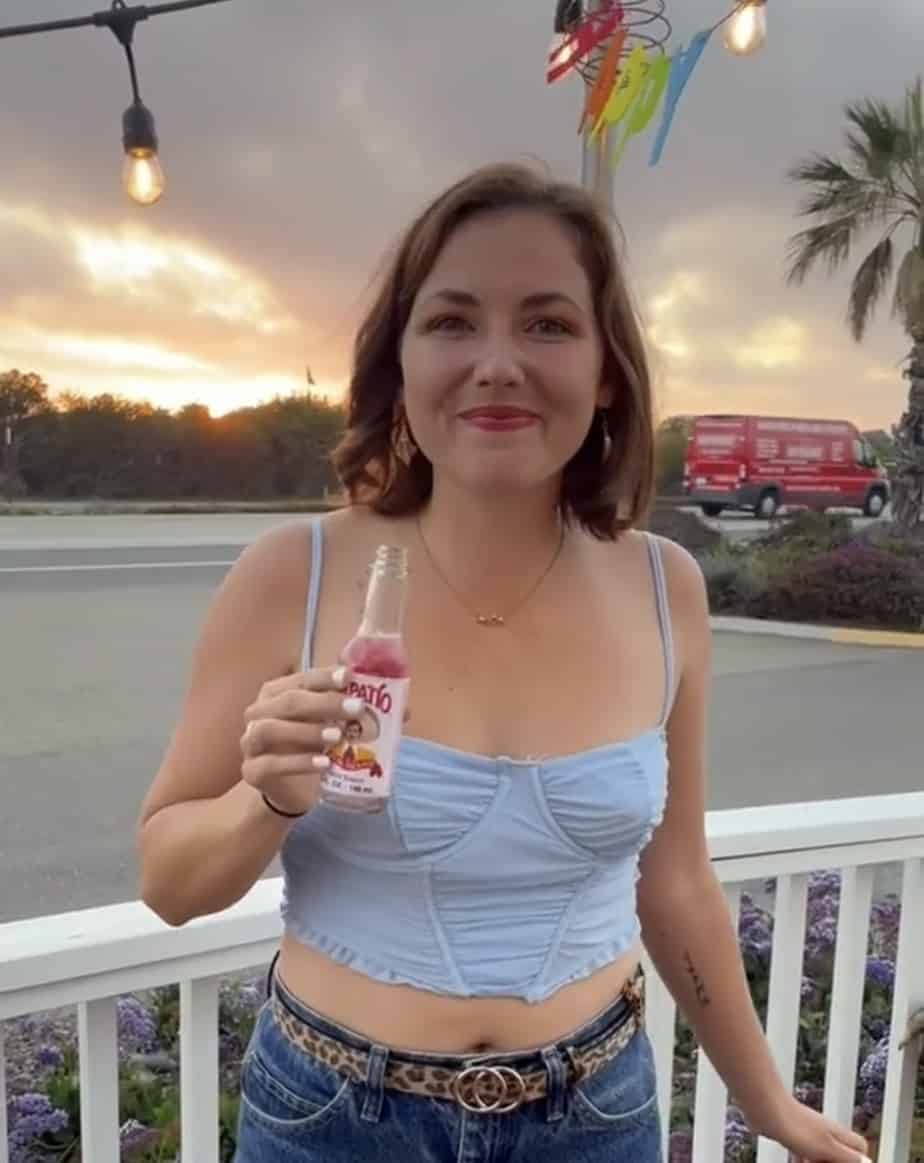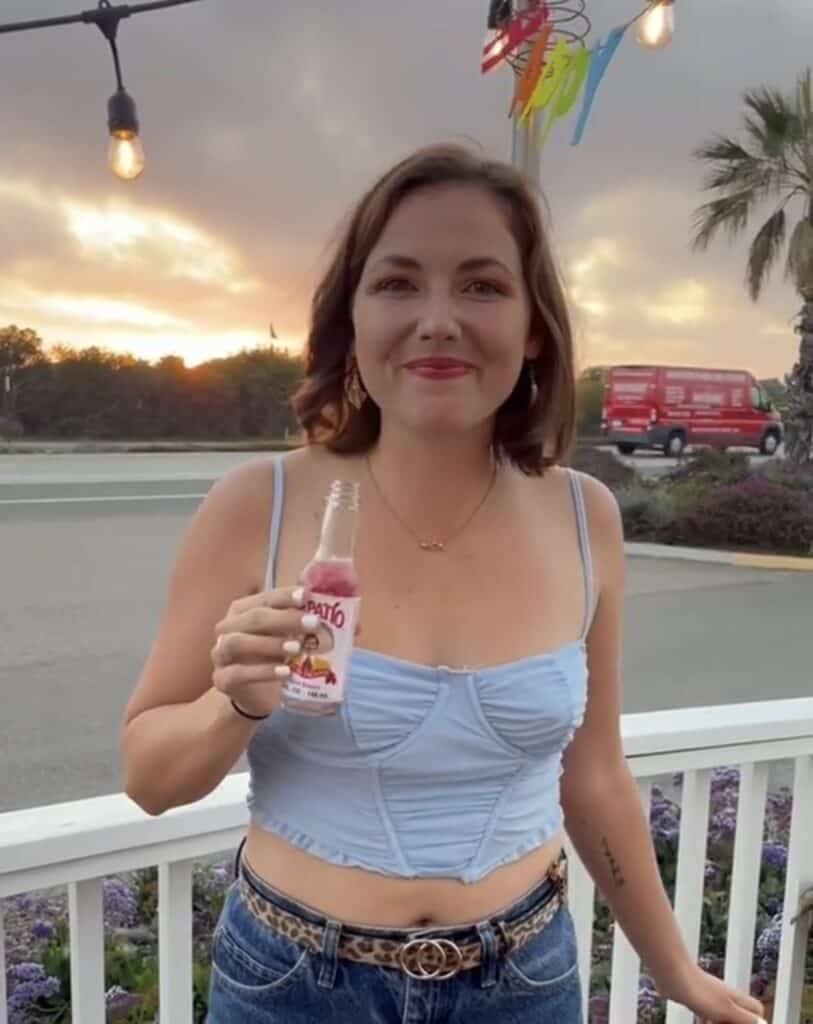 Another funny and creative idea for an anything but a cup party is to use an empty hot sauce bottle. It's simple, cheap, and effective.
This idea will look even funnier if you fill it with a red drink or use a few drops of red food coloring in your drink of choice.
Other Anything But A Cup Party Ideas
26. Dog bowl
27. Coconut shell
28. Fish bowl
29. Flower pot
30. Cookie jar
31. Conch shell
32. Construction hard hat
33. Empty pill bottles
34. Piggy bank
35. Syringe
36. Plunger
37. Chemistry beaker
39. Measuring cup
40. Rain boot
41. Blender
42. Frying pan
43. Light bulb
44. Pool noodle
45. Beer helmet
Tips And Tricks For Anything But A Cup Parties
Things May Get Messy!
If someone's "cup" malfunctions, you'll want some towels and cleaning supplies on hand to clean up the mess.
It's a good idea to close off areas of your house that you wouldn't want drinks spilling in.
Have Some Prizes
If you want to amp up the fun, have some prizes for the most outrageous not a cup ideas that people bring. This will encourage your guests to be creative and think outside the box!
Give People Ideas
Some of your guests probably haven't heard of this college party theme before. They may be struggling to come up with ideas for what to bring.
Give them some ideas of easy "not a cup" items that they can bring when you send out invitations.
It May Go By Other Names
Depending on where you are in the world, you may have different names for anything but a cup parties.
Here are some common names for this party theme:
ABC Party – if you get invited to a party by this name, you should definitely clarify with the host what it means. This also often refers to "Anything But Clothes" parties.
No Cups Allowed Party
Everything Except Cups
Not A Cup Party
Anything But Cups Party
Bring Your Own Vessel Party
No matter what you call it, the rules still stay the same! No cups allowed.
This post was all about the best anything but a cup party ideas.
You may also like: