Throwing a Y2k Party this year? Here are 40 of the absolute best ideas for a 2000s themed party.
This post may contain affiliate links, which means I'll receive a commission if you purchase through my link, at no extra cost to you. Learn more: Affiliate Disclaimer.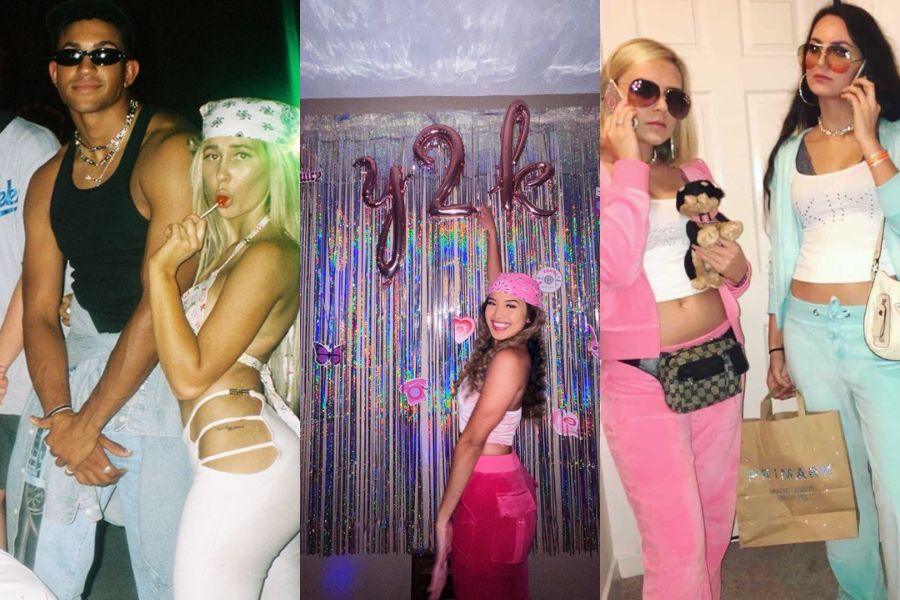 It seems like everyone is nostalgic for the early 2000's lately. Y2k styles are coming back in full force and people are throwing parties with an early 2000's theme.
And while it's hard to believe that y2k was TWO DECADES ago (?!), it is fun to re-live some of those trends.
So pull out your low-waisted jeans, throw on a slap bracelet, and get ready to party. Here are the best ideas for throwing a 2000s themed party.
How Do You Throw A 2000s Themed Party?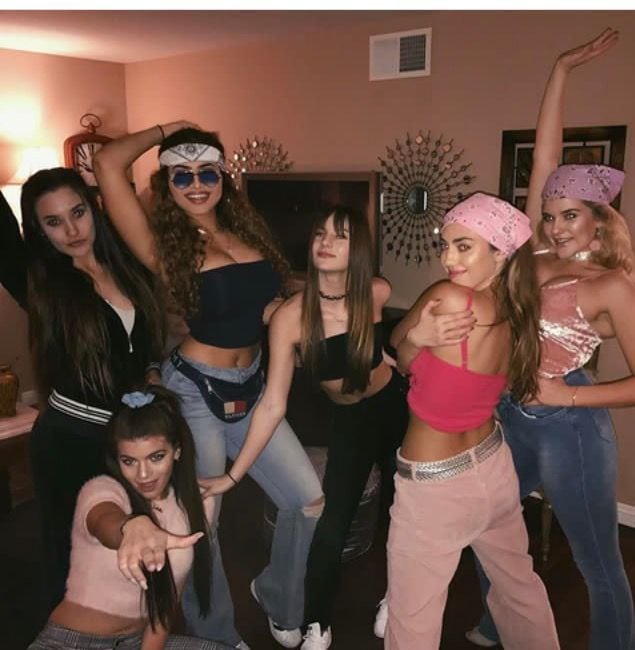 There are tons of ways to throw a fun 2000's themed party. After all, there were definitely lots of different styles and genres of the early 2000's.
So whether you were blasting 2000's hip hop or watching Lizzie McGuire on Disney Channel at the turn of the century, we have some party ideas for you.
Here's what to do at a 2000's themed party:
1. Blast 2000's Music
What's a 2000's themed party without some classic 2000's music??
The late 90s and early 2000s was a pretty iconic time in pop and hip hop music. Here are some of the most popular artists from that time:
Britney Spears
Eminem
Gwen Stefani
Nelly
Shakira
Destiny's Child
Usher
NSYNC
Missy Elliott
Christina Aguilera
Backstreet Boys
And so many more!
Put together your own playlist with hits from that time period, or grab one that's already been made on Spotify. This "Bring Back The 2000's" playlist will give you all sorts of nostalgia.
2. Play TV Shows From The Early 2000s
Want to give people and instant hit of nostalgia? Have some early 2000's TV shows playing in the background of your party.
Some of the best shows from the early 2000s include:
Lizzie McGuire
MTV Cribs
Zoey 101
The Simple Life
The Rugrats
Friends
The Amanda Show
3. Play 2000s Trivia
Want to test your guests' knowledge of the 2000's? Play some trivia!
Each of the trivia games linked above have hundreds of trivia questions relating to early 2000's pop culture.
4. Dress Up As Early 2000s Celebrities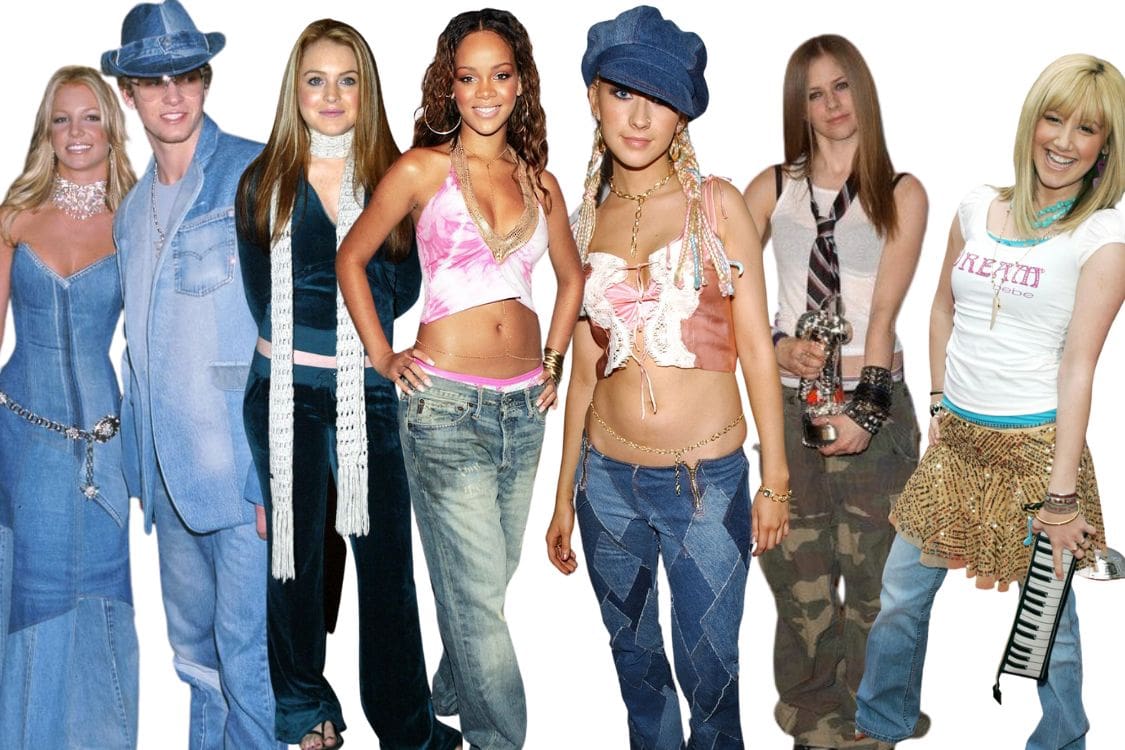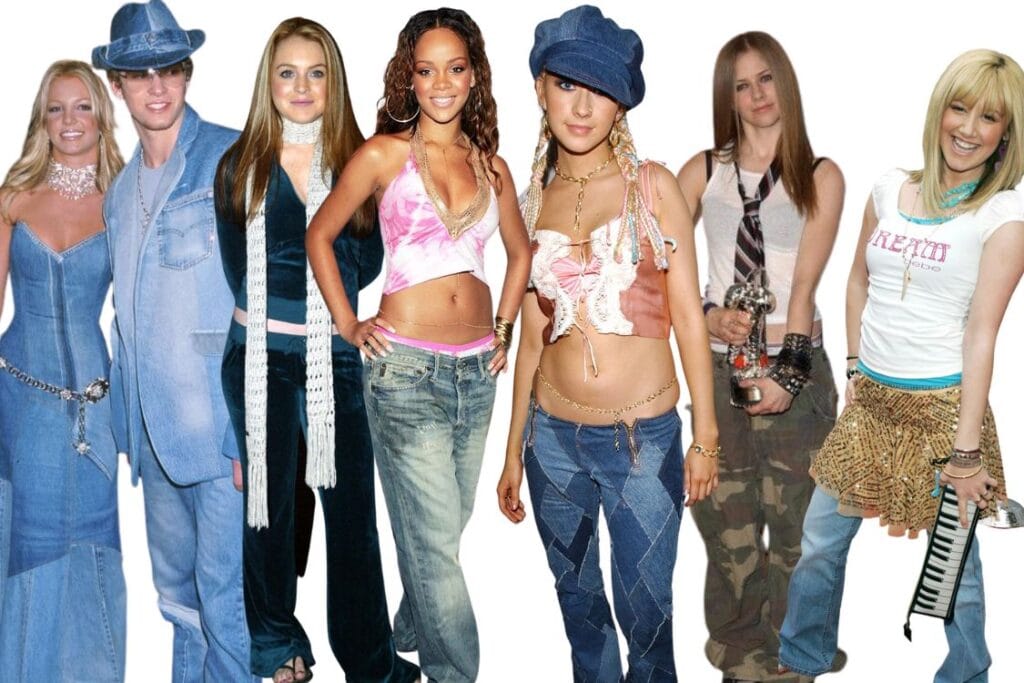 One of the best parts about throwing a 2000s themed party is dressing up! Fashion from the early 2000's was SO iconic, so it's fun to recreate those nostalgic styles.
If you want to add another layer to the theme, have everyone dress up as early 2000's celebrities! Think Britney Spears, Justin Timberlake, Beyoncé, Hilary Duff, Paris Hilton, etc.
5. Put Out Disposable Cameras
Want a fun and nostalgic way to capture memories throughout the night? Hand out disposable cameras to your guests!
They're a great reminder of the early 2000's, before everyone had a smartphone with a camera. Plus, you'll have tons of fun film pictures to look through after the party.
Want a more eco-friendly option? Leave out a reusable Instax mini camera with a few packs of film. This will also allow your guests to see their pictures right away.
6. Sing Karaoke
How fun would it be to belt out some early 2000's songs with your friends?
Set up a karaoke machine to sing along with classics from the y2k era. You can easily set this up on your computer or pick up an actual karaoke machine.
7. Set Up A Video Game Area
The early 2000's had some of the best video game releases of all time. The Sims? Tony Hawk Pro Skater? Super Smash Bros? All super iconic video games that were popular to play in the early 2000s.
If you have the space for it, set up a little video game corner in your party. Your guests will have a ton of fun playing the nostalgic video games from their childhood.
8. Make A DIY Photo Booth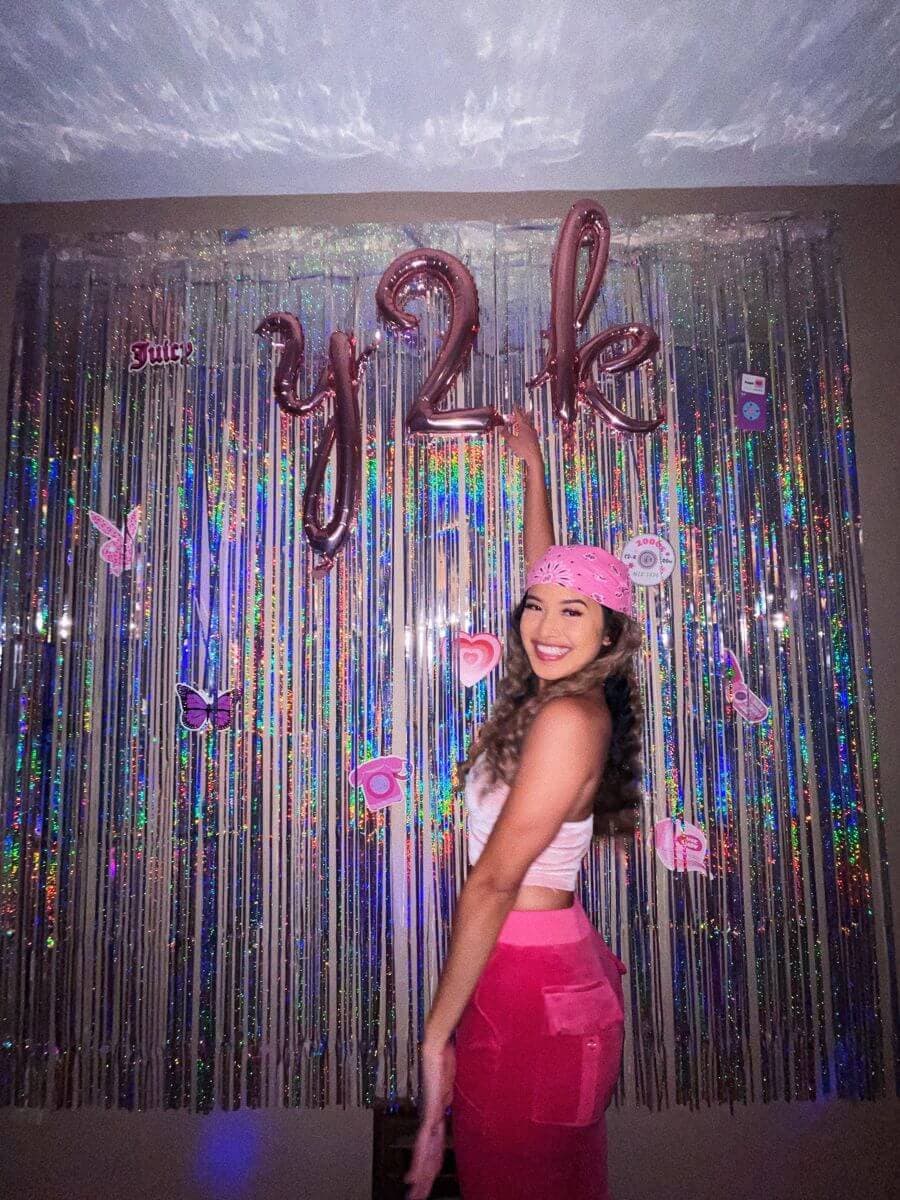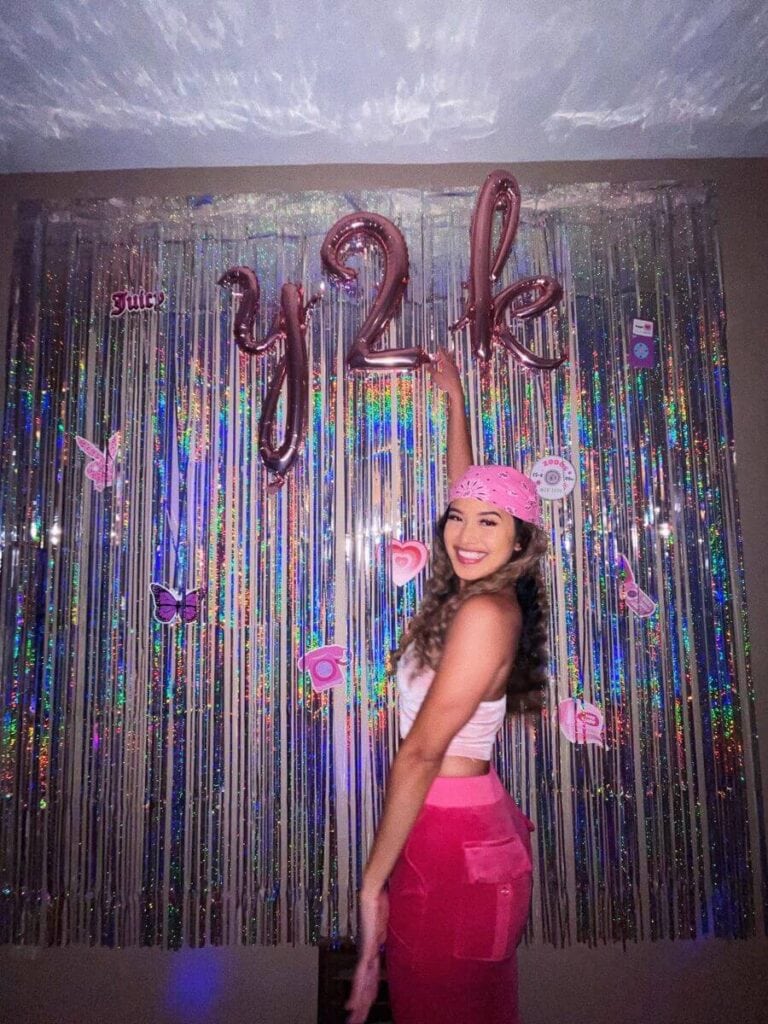 A DIY photo booth is one of our favorite ideas for a themed party. It gives your guest something to do AND it helps you capture memories at your party.
Just set up a photo backdrop and put some props out for your guests to use. Set up a shared album so that people can take pictures on their own phones and upload them for everyone to see.
What To Wear To A 2000s Themed Party
Not sure what to wear to an early 2000s party? The good news is that y2k fashion is back in style, so it should be super easy to shop for outfits for this themed party!
Here are some outfits that you can recreate for the perfect y2k vibe.
9. Velour Tracksuit
Velour tracksuits were one of the most iconic outfit choices in the early 2000's. Everyone from Kim Kardashian to Paris Hilton could be spotted walking around town in one of these tracksuits.
The most popular ones were from Juicy Couture, but these dupes from Amazon look the same for a fraction of the price!
10. Lace Bra Under A Tank Top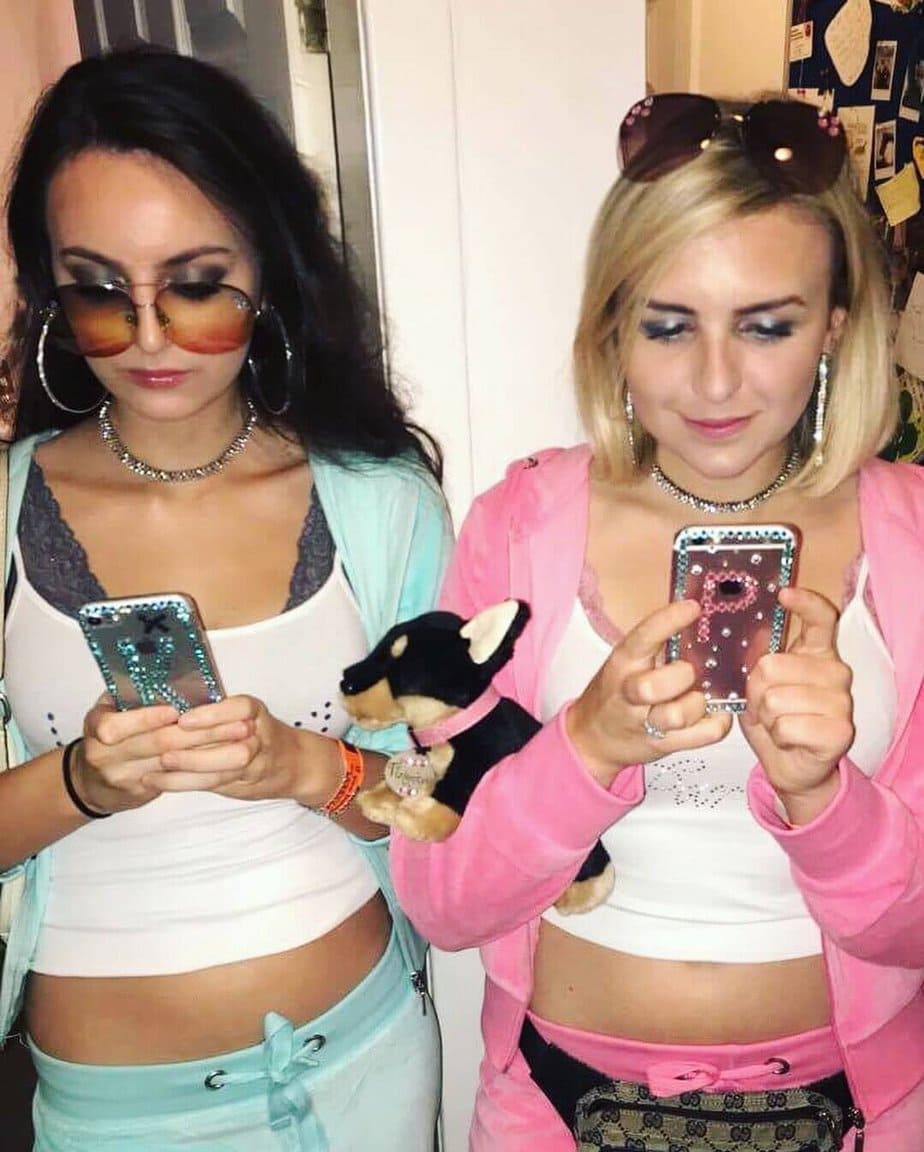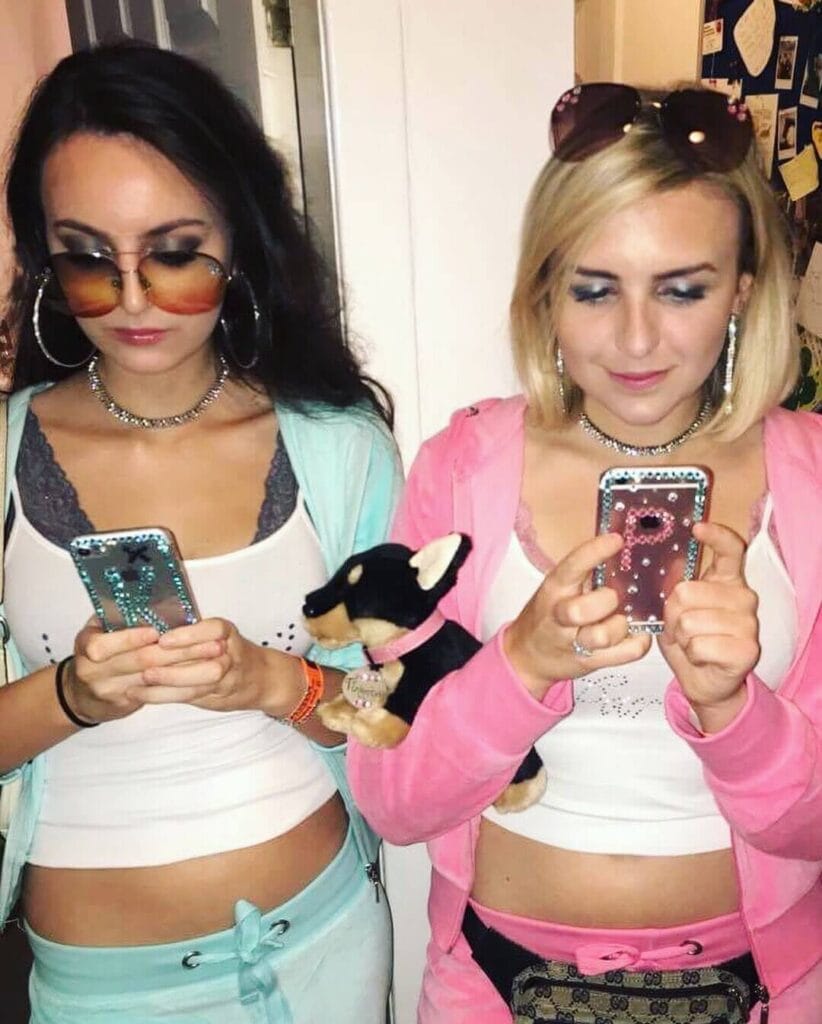 For some reason it was SO cool to show the straps of your lace bra in the early 2000's. Girls would pair lace bras with super thick straps with little spaghetti strap tops.
It's a strange fashion phenomenon, but it's also super easy to recreate. Just grab any lace bra with thick straps and pair it with a tank top.
Recreate this early 2000's outfit idea:
11. Tank Top Over T-Shirt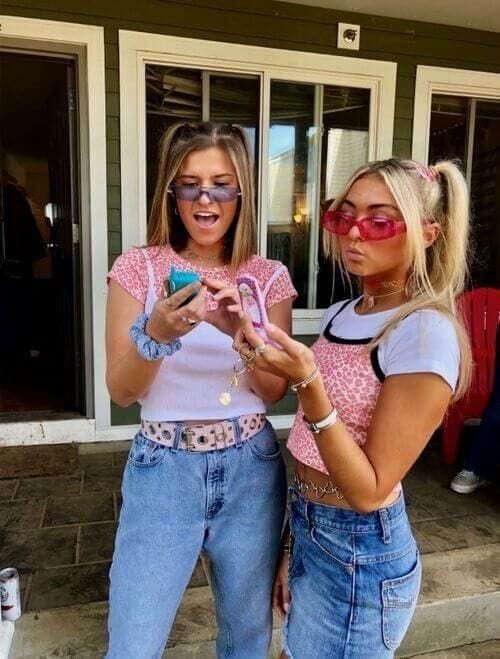 The early 2000's were allllll about layering. Whether it was layering a million camis under your shirts, layering a skirt over jeans, or putting a tank top on over a t-shirt.
This outfit idea is super easy to recreate with any tight t-shirt and tank top!
12. Bandanas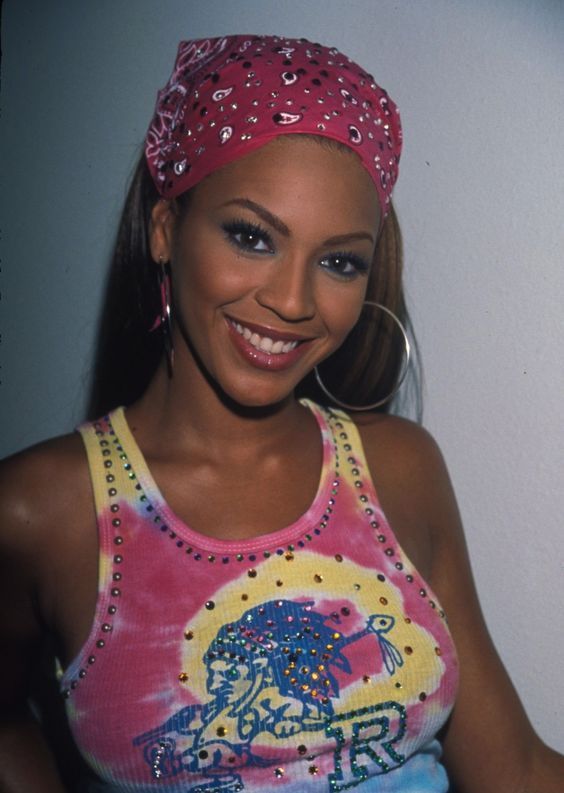 Bandanas are another popular y2k trend that has made a comeback. Pair a colorful bandana with a funky tank top to get Beyoncé's throwback look.
13. Denim Skirt And Cardigan
Jean skirts were definitely all the rage in this time period. Pair one with a cropped cardigan or a babydoll t-shirt for serious y2k vibes.
14. Layered Skirts
Another common skirt trend was these layered fabric skirts. All of the cool girls wore these with matching tops and little purses.
The perfect y2k outfit for a trip to the mall food court with some friends!
Recreate this early 2000's party outfit idea:
15. Sequin Butterfly Top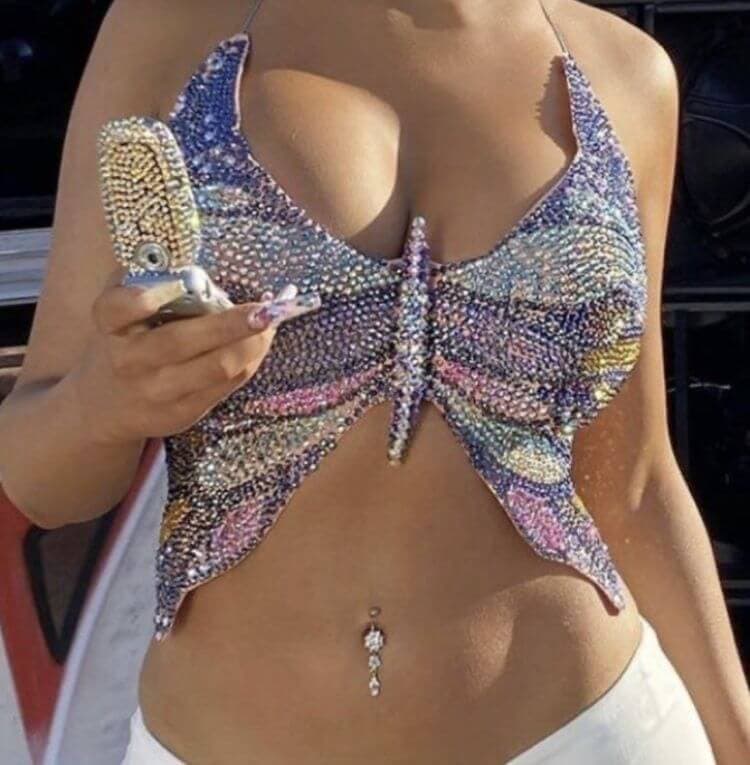 This sequin butterfly top gives off such strong y2k vibes! Pair it with some low rise jeans and a fake belly button ring and you'll feel like you're right back in 2001!
Recreate this look:
16. Bold Colors And Patterns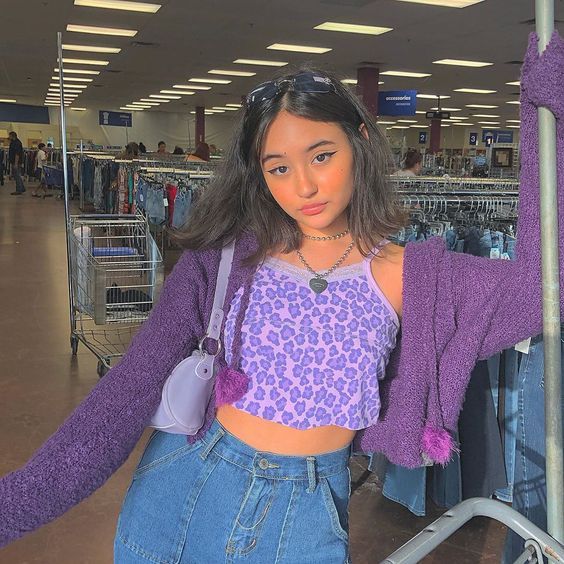 The early 2000s fashion was all about bright colors and bold prints. Pair a colorful patterned top with a colored cardigan for a perfect y2k fit.
Accessorize with some chunky necklaces, colored sunglasses, and a little purse.
Y2K Party Decorations
17. Y2K Whirl Streamers
How cute would these streamers look at an early 2000s party? The set comes with streamers with some of the most iconic 00's elements – flip phones, trucker hats, mixtapes, iPods, playboy bunnies, etc.
These would look perfect hanging from the ceiling or in the doorway of your party room.
18. Back To The 2000s Tablecloths
If you're serving food at your party, you definitely need these 2000s themed tablecloths.
They come with a pack of three, so it's the perfect set for covering the food, dessert, and gift table with some Y2k flair.
19. Early 2000s Party Decoration Kit
This set makes decorating your 2000s party super easy! It comes with pretty much everything you need to deck out your Y2k party.
You'll get balloons, a cake topper, a banner, stickers, and cupcake toppers.
20. All-In-One Decor Set
If you can believe it, this set comes with even MORE decorations than the previous one.
You'll get balloons, fringe curtains, banners, cake toppers, and all of the supplies you need to put everything together. All with a super cute y2k style!
21. Go Shawty It's Your Birthday Banner
Throwing a 2000s hip hop themed party? This is the perfect birthday banner to hang up!
22. 2000s Photo Booth Props
What's more fun than a photo booth at a themed party?
With these props, you'll have everything you need to take some seriously funny early 2000s pictures. Just add a metallic fringe backdrop like the one linked below and you'll have a perfect DIY photo booth.
23. Fringe Photo Backdrop
This metallic backdrop looks seriously cool in photos! Pair it with the photo booth props above for a super affordable party photo booth!
24. Y2k Themed Straws
Who else remembers drinking EVERYTHING out of these curly straws in the early 2000s?
Add some nostalgia to your party with these y2k themed crazy straws.
25. Butterfly Balloon Arch
A balloon arch is one of our favorite choices for party decorations. It's affordable, easy to set up, and makes a big visual impact.
This pink and gold arch with butterfly decals looks totally y2k to us. It would be such a cute background to take pictures in front of!
But honestly, pretty much any balloon arch will work! There are tons of options to choose from on Amazon.
2000s Themed Party Food And Drinks
26. Pizza Rolls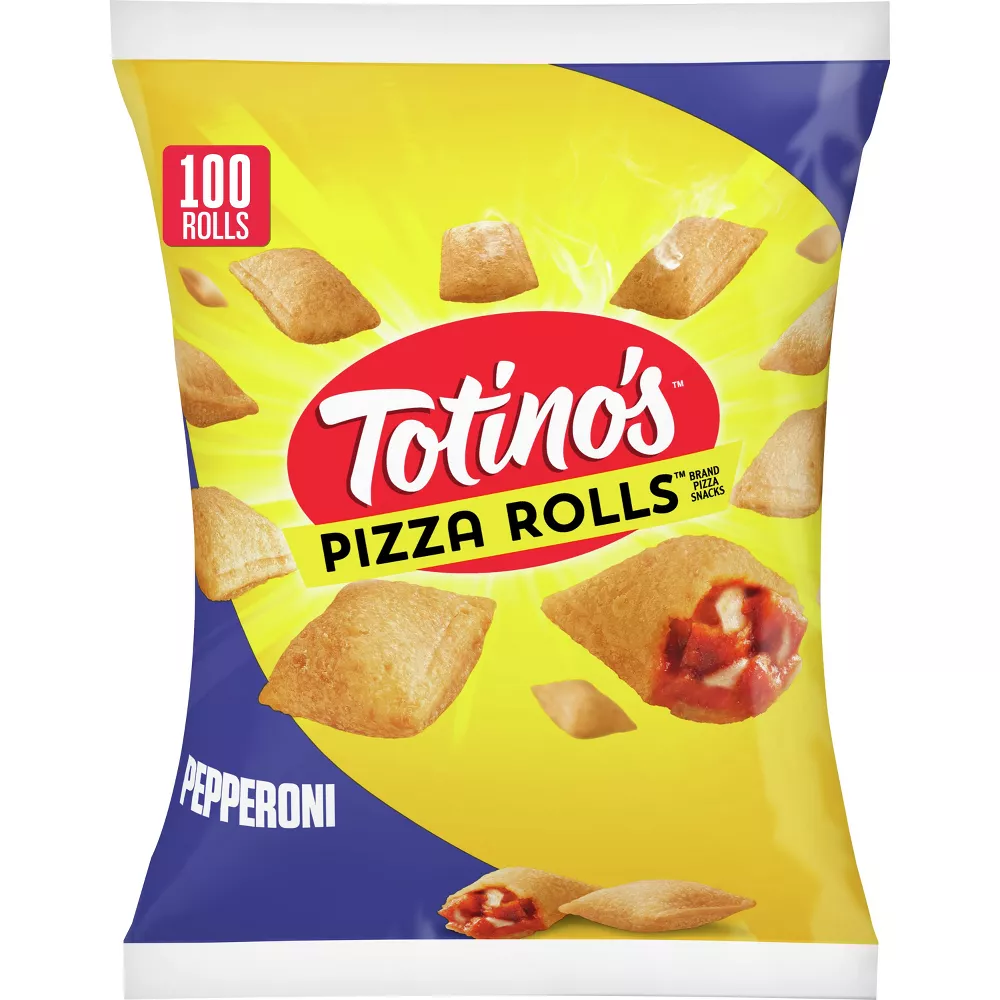 Is there anything more 2000's than pizza rolls? This was definitely my snack of choice when I was growing up in the early 2000s.
Not only is this a fun and delicious snack, but it's also super easy to prepare for a lot of guests! You can buy big bags of pizza rolls and just microwave them or throw them in the oven before guests arrive.
27. Candy From The 2000s
Some of the most iconic candy came from the 90s and early 2000s. Try to get your hands on some of the popular types like:
Bottle Pops
Bazooka Bubble Gum
Warheads
Push Pops
Razzles
Fun Dip
Air Heads
Pixy Stix
Pop Rocks
28. Lunchables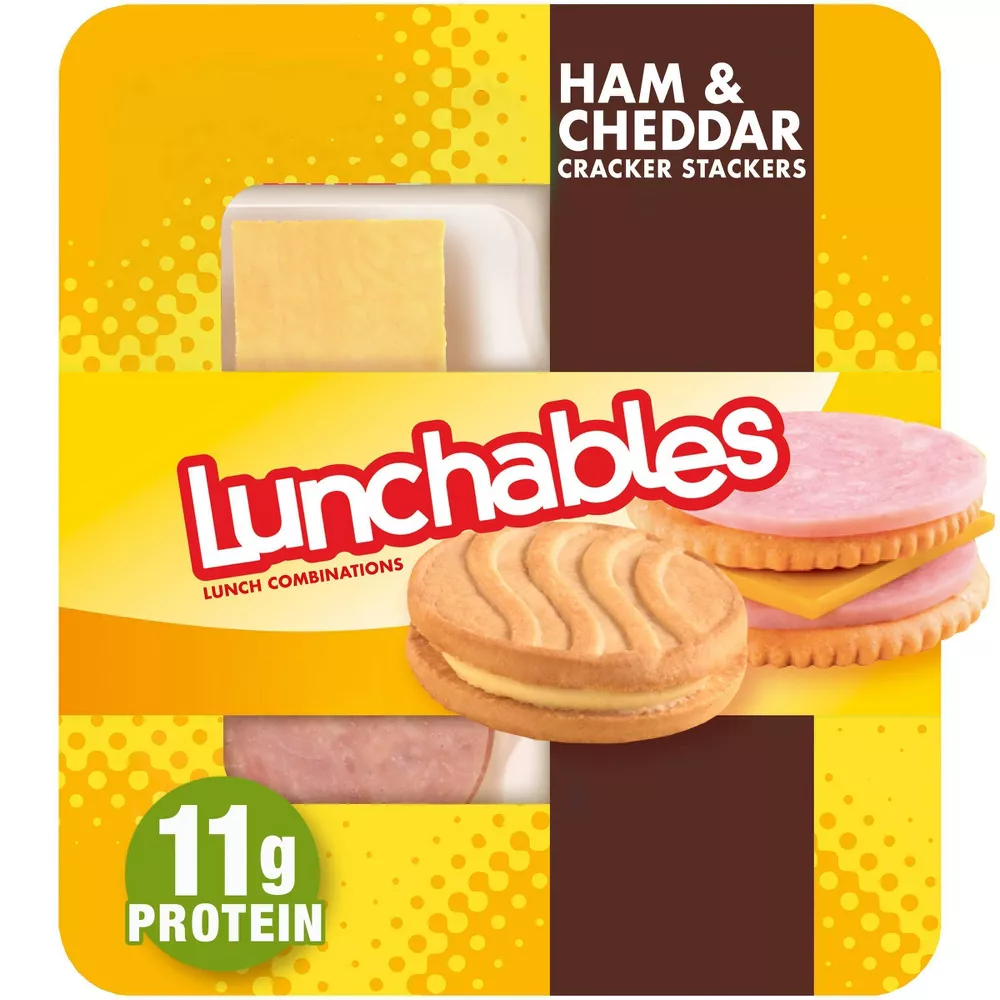 Who else would beg their parents for lunchables at the grocery store when they were younger?
As an early 2000's kid, a lunchable was probably the coolest thing you could eat. Serve these up at your party if you want your guests to get a taste of that y2k feeling.
29. Gogurts
Another classic snack from the early 2000's was tubes of Gogurt. These are still really popular, so they should be easy to find in grocery stores.
Just make sure you store these in a cooler at your party. No one wants warm yogurt lol.
30. Jello Shots
Are you throwing a party for a 21+ crowd? Jello shots are one of the most nostalgic party treats to serve.
If you've never made them before, here's a great recipe.
31. Kool Aid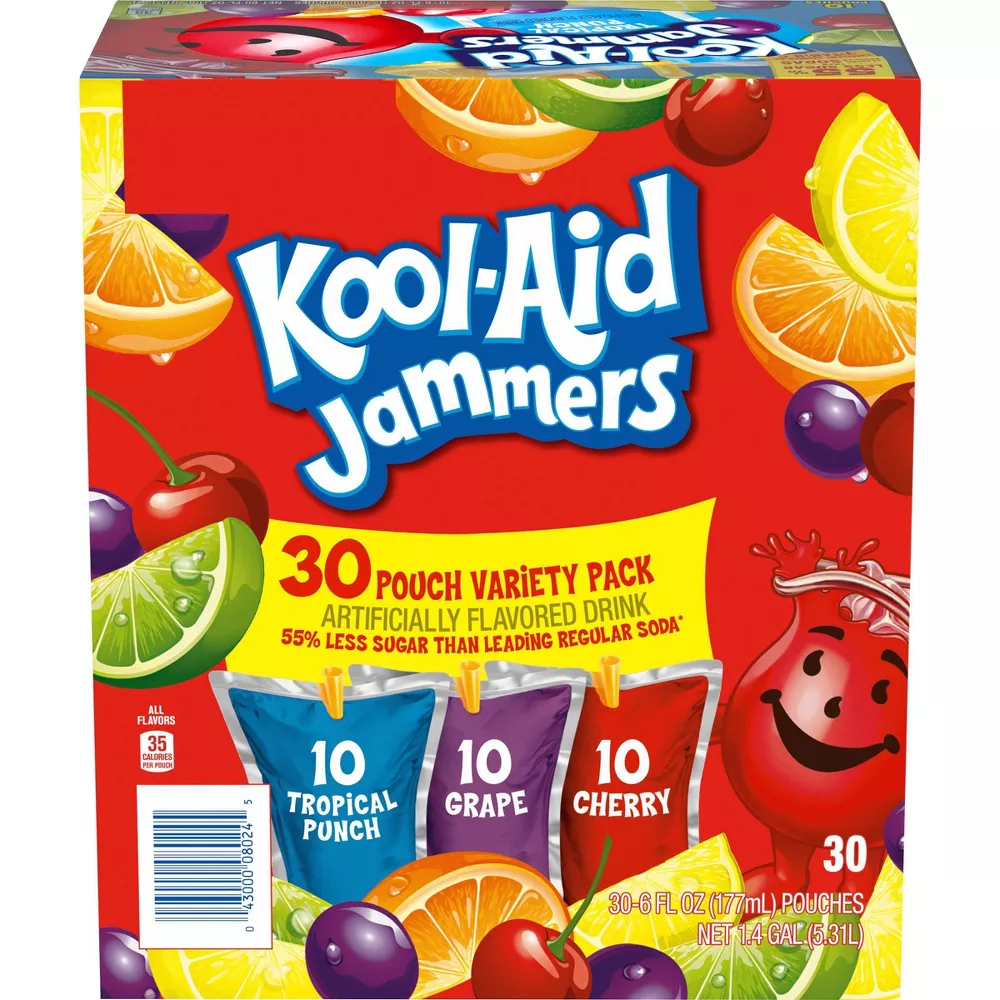 Kool Aid was a classic drink in the early 2000's. This would be a great nonalcoholic option to serve at your party.
32. Mountain Dew
Another drink that was insanely popular during this era was Mountain Dew. Specifically, all of the different flavor variations of Mountain Dew.
Try to get your hands on some code red, baja blast, or Mountain Dew voltage if you want to increase the nostalgia.
33. Cosmic Brownies
You knew it was going to be a good day when your mom packed you a cosmic brownie with your lunch in the early 2000s.
Recreate that magic by serving up these colorful brownies at your early 2000's themed party.
34. Sliders
For whatever reason, people in the early 2000's were all about sliders. These mini burgers can be made from scratch or bought frozen if you want convenience.
35. Push Up Popsicles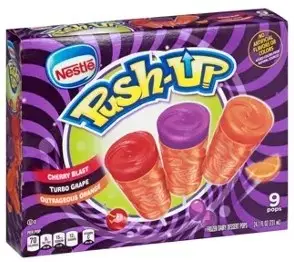 Did anyone else practically live off of these sorbet-filled cardboard tubes in the summertime?
Now that you're old enough to actually push it up on your own, these would be much more enjoyable.
You can still find these at some stores, so make sure to grab some for your 2000s theme party!
Invitations For A 2000s Themed Party
36. Ugh! As If! Invitation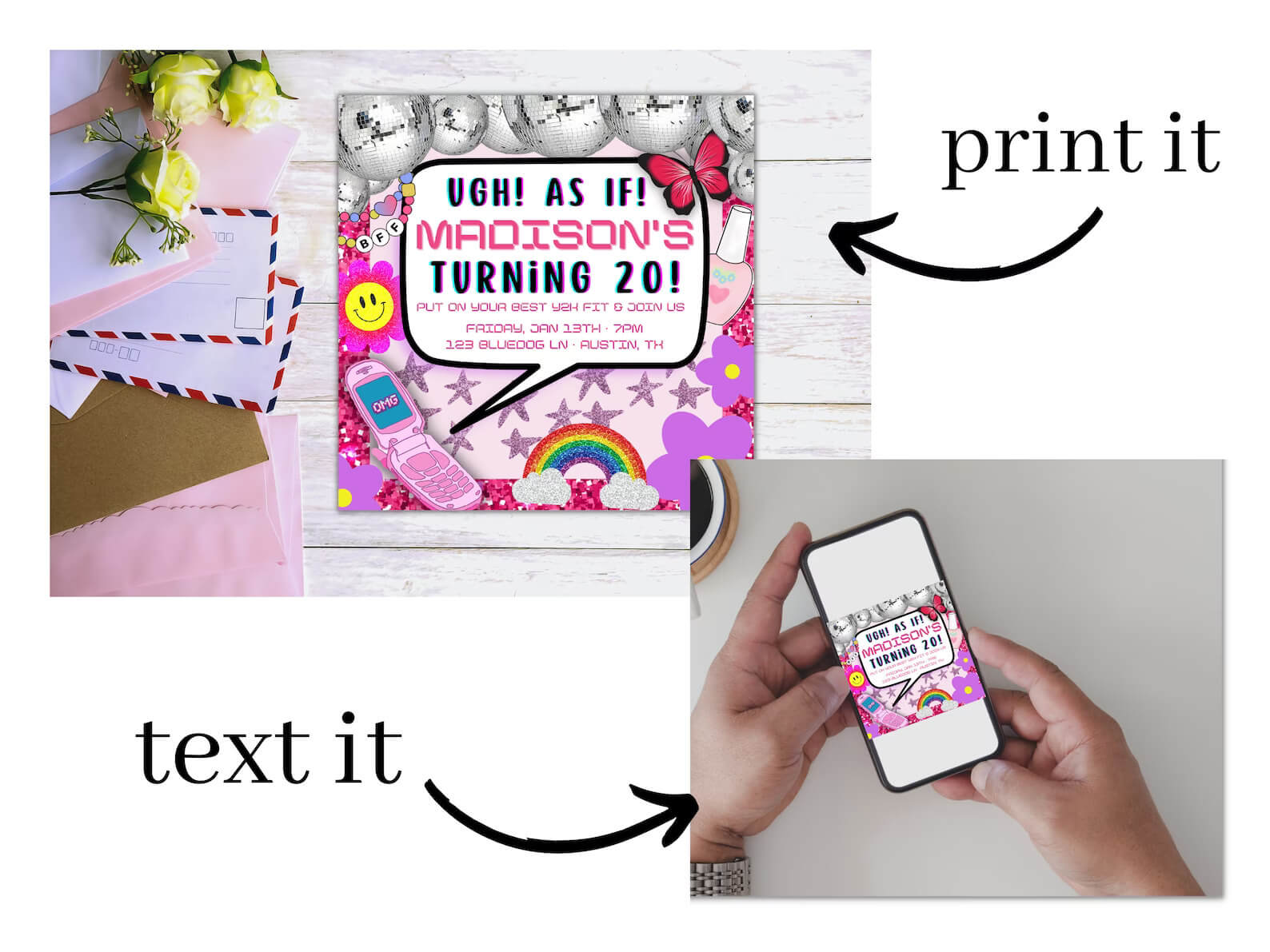 How cute would this invitation be for a 2000s themed birthday party?
It includes all of our favorite things from the early 2000s. Plus, you can print it out or text it as a digital invitation!
37. 2000s Mixtape Invitation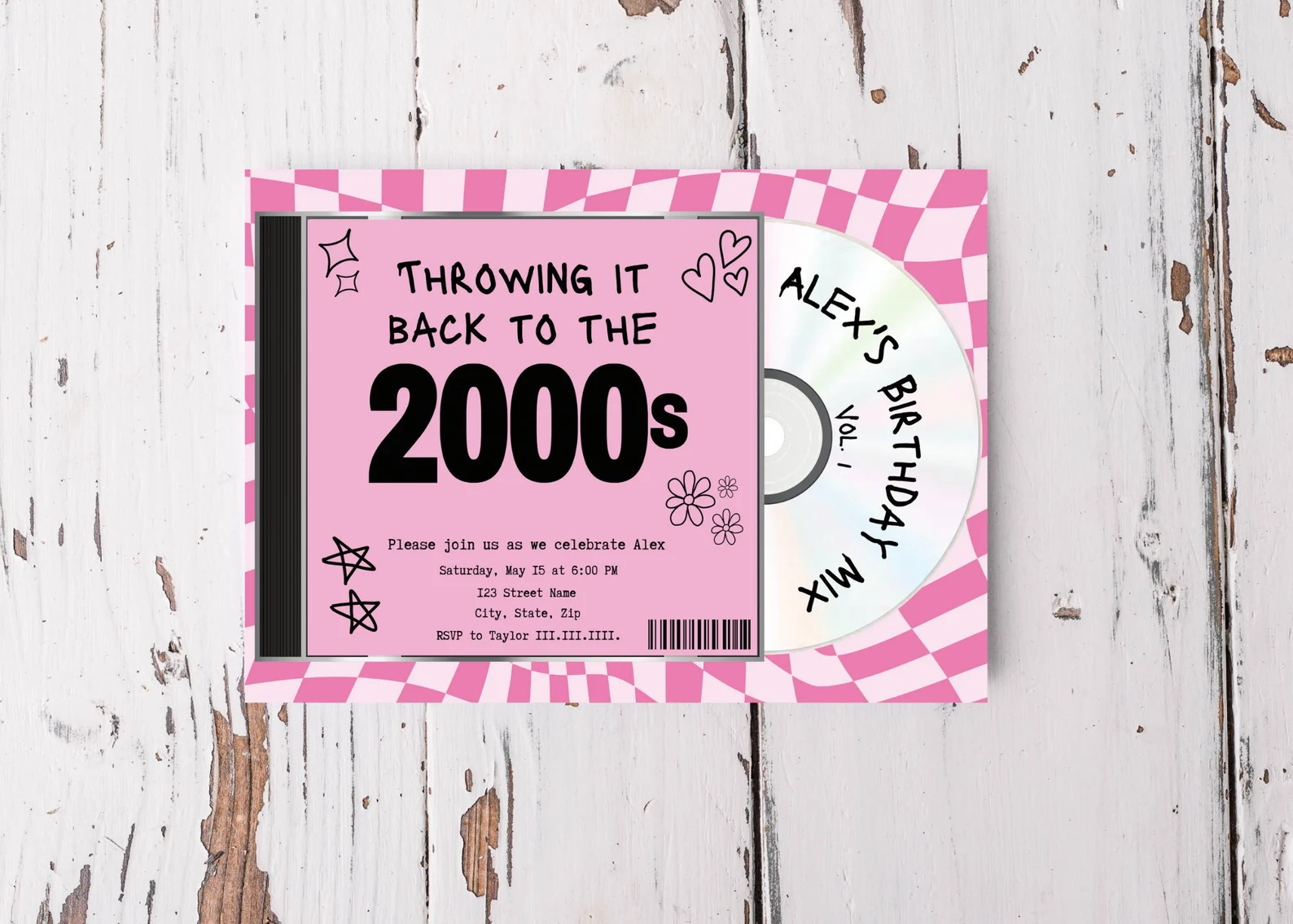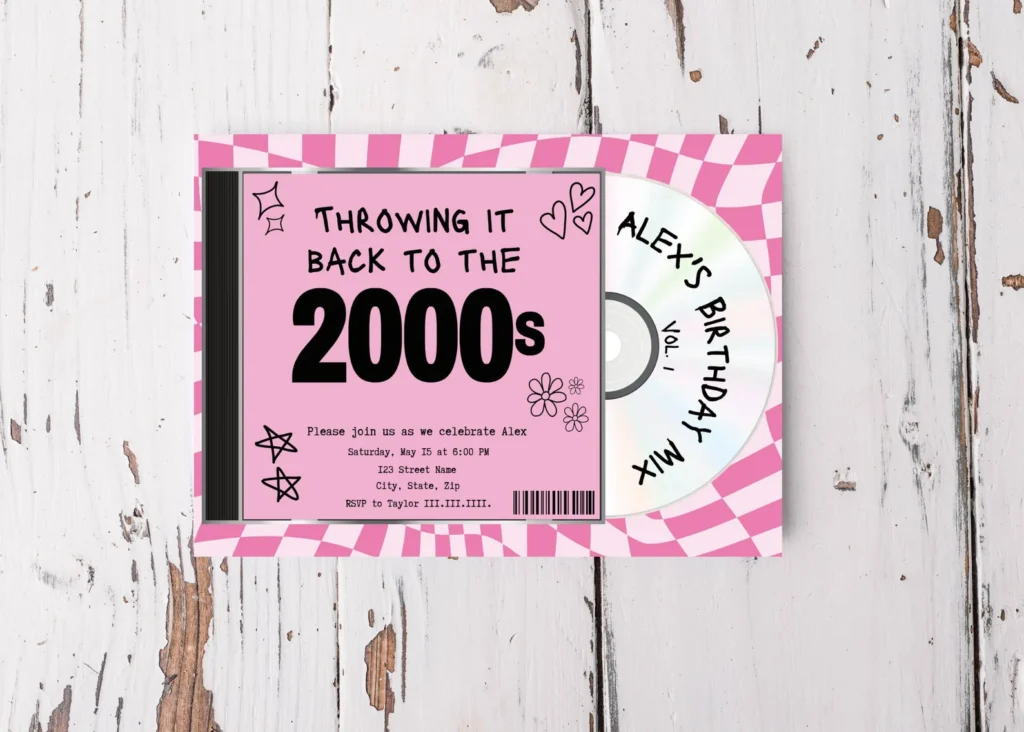 I'm obsessed with this mixtape invitation for a 2000s themed party!
It's fully customizable in Canva, so you can add in your own party information. Print it out or just send it as a digital invite. So easy!
38. Y2K Collage Invitation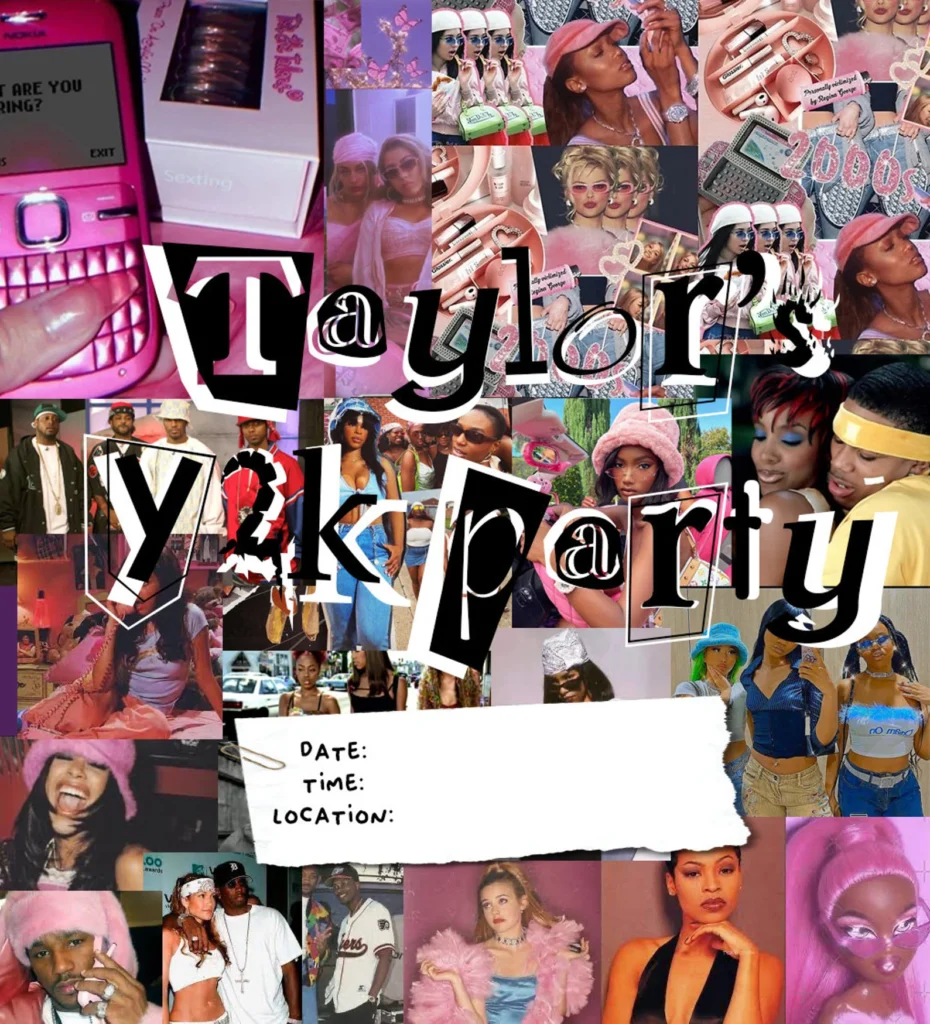 Want a party invitation that shows off some of the most classic 90s styles? This collage invitation from Etsy would be absolutely perfect.
This invite idea is genius because it gives your guests some inspiration for how to dress for the party too!
39. 2000s Instant Messenger Invitation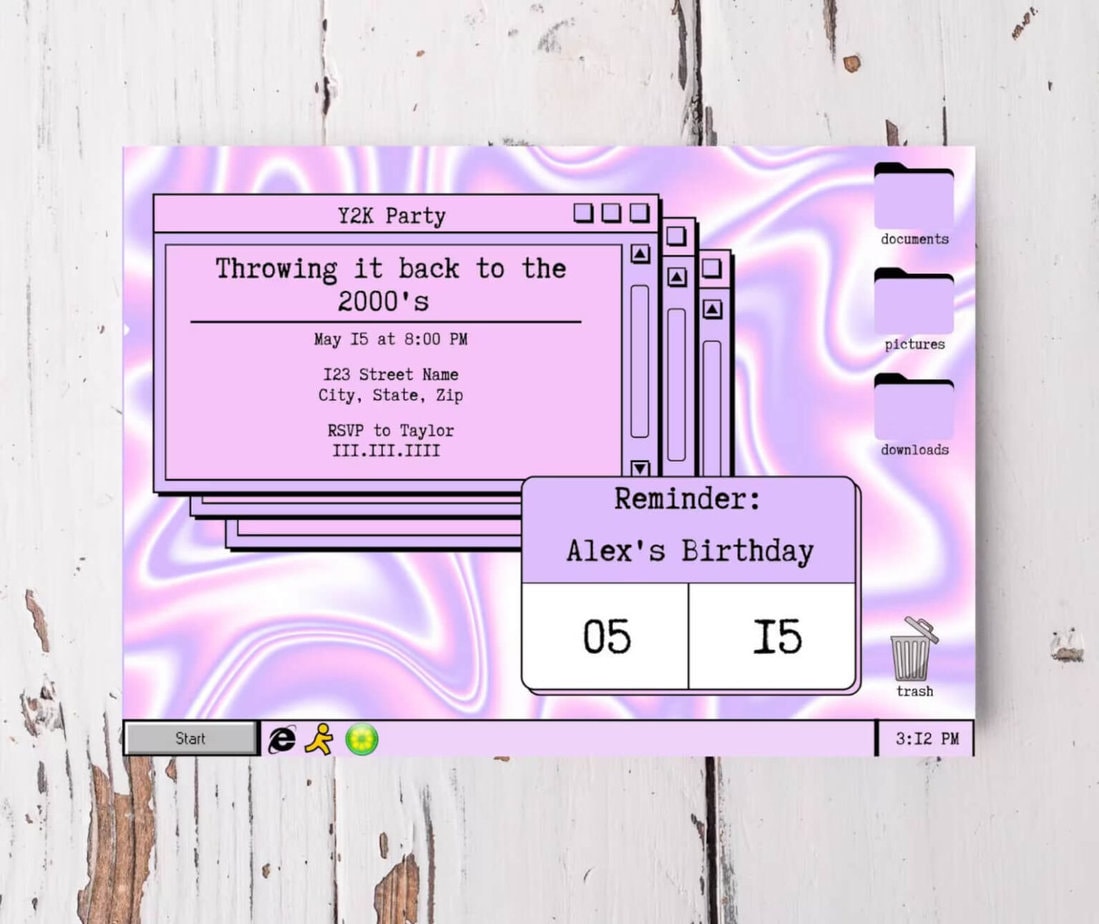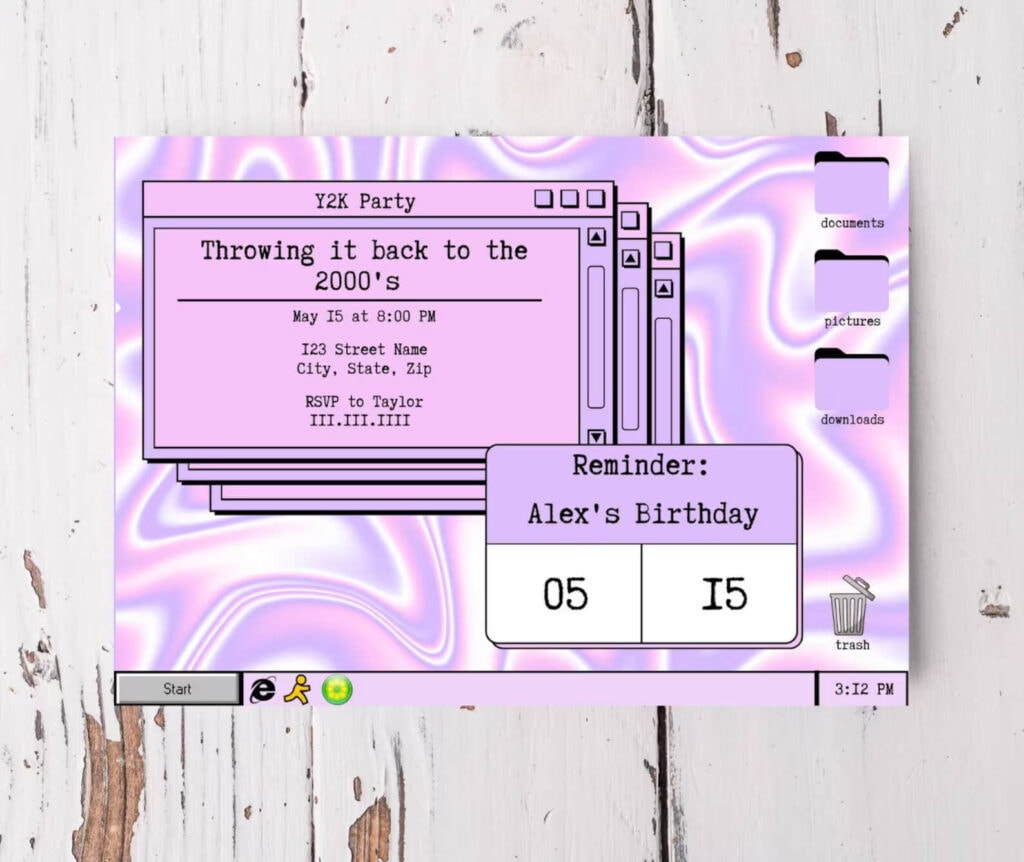 Anyone who grew up in the early 2000s will remember the thrill of chatting with your friends on AOL instant messenger.
This Y2K party invitation will take you back to that simpler time. You can customize it with a free Canva profile and print it out or send it as a digital invitation.
40. Cute Y2K Party Invite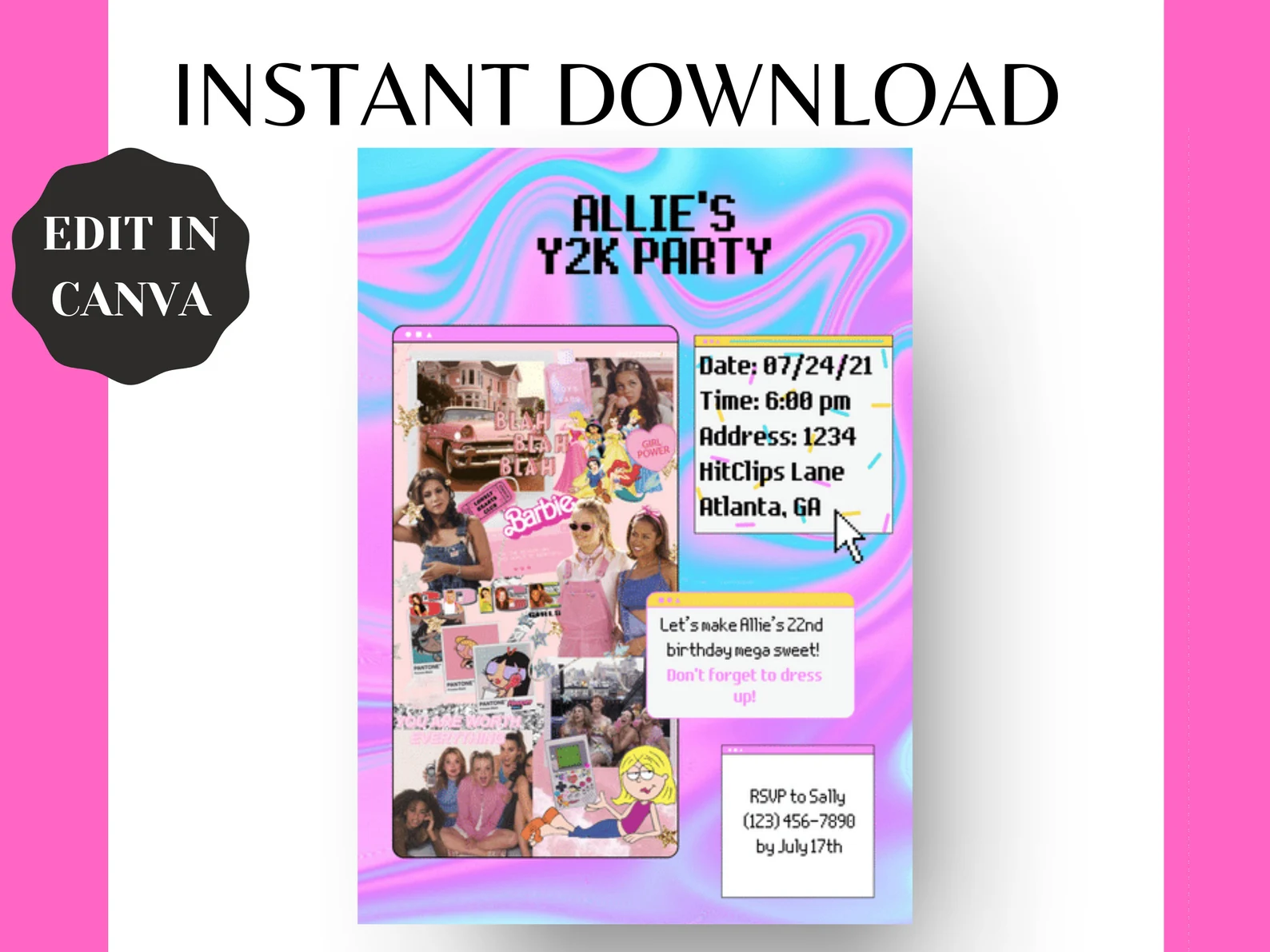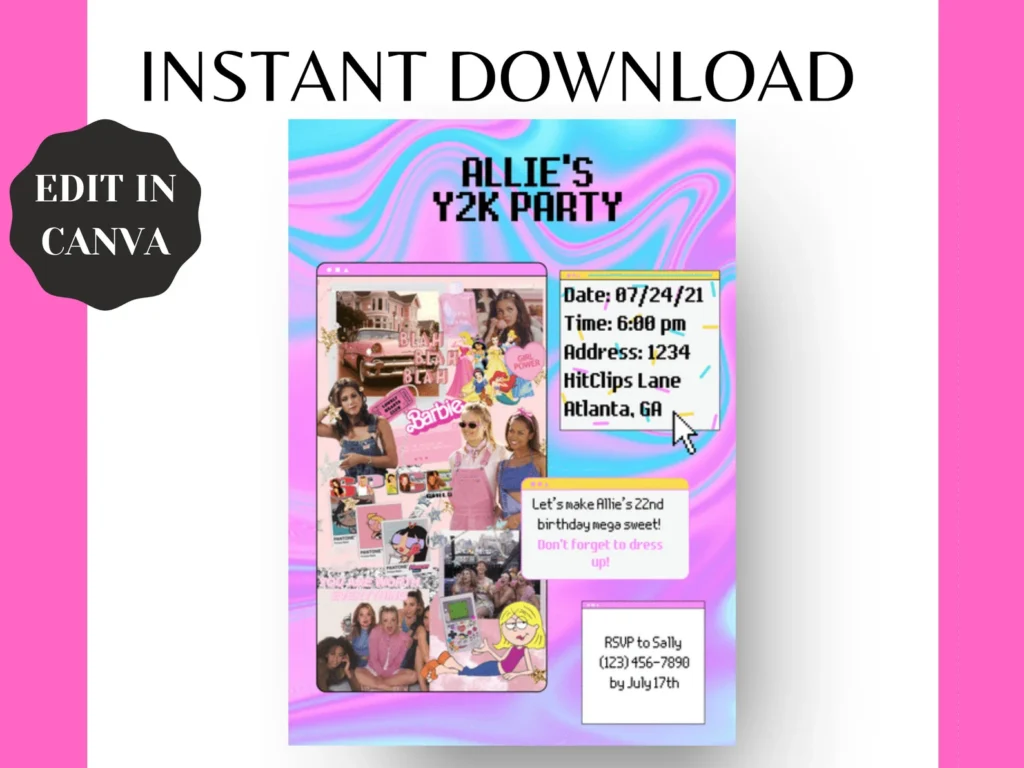 Etsy has so many cute options when it comes to early 2000s themed party invitations!
This is one of our favorites because it combines so many Y2k-inspired elements. The early internet font, 2000s collage, and chatroom bubbles make us feel like we're back in the early 2000s!
---
This post was all about the cutest ideas for an early 2000s themed party. These party ideas would work for a 21st birthday, bachelorette party, or pretty much any 2000s themed college party!
You may also like: