18 Super Funny Dress As Your Type Ideas
Whether you're heading to a Dress As Your Type Party or your school is doing it for spirit day, we have you covered with these 18 hilarious costume ideas.
This post may contain affiliate links, which means I'll receive a commission if you purchase through my link, at no extra cost to you. Learn more: Affiliate Disclaimer.
If you've spent some time on TikTok lately, you've probably seen the Dress As Your Type trend going around. This trend involves dressing up as the "type" of person you usually are attracted to.
This fun idea started out as a costume party trend, but it's gotten so popular that schools are even starting to do it as a spirit week event!
If you're planning a Dress As Your Type Party (or if your school is doing it for spirit day), you're probably looking for fun costume ideas. In this post, we'll share 17 super funny Dress As Your Type ideas for girls and guys.
What Is A Dress As Your Type Party?
The viral Dress As Your Type Party involves dressing up as your ideal significant other. "Your Type" refers to the type of person that you usually go for when you're dating.
If you're into guys who go to the gym, you would show up to the party in athletic clothes. If your ideal type is girly girls, you might wear a pink dress with some heels.
Just have some fun with it and try not to take yourself too seriously!
If you're looking for other fun party themes, we have you covered. Here are some of our favorites:
Dress As Your Type Party Ideas For Girls
1. Jock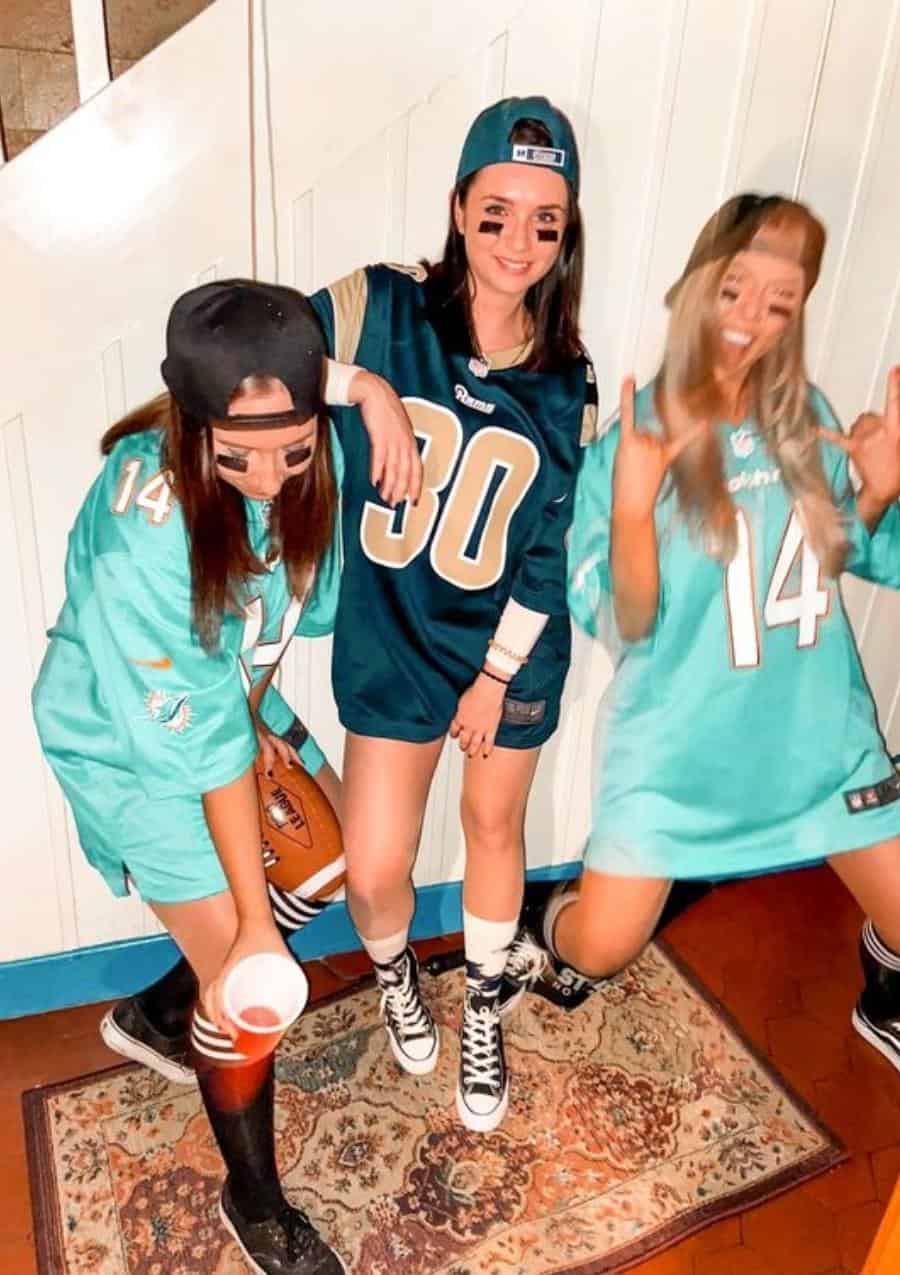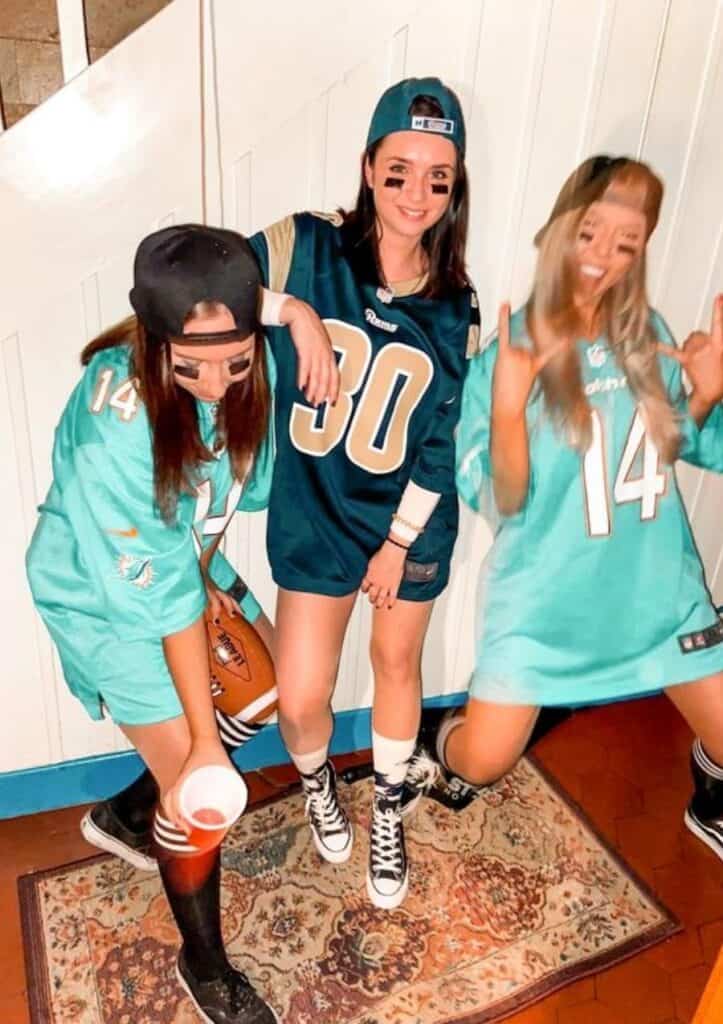 Are you into sporty guys? Throw on a jersey and some cleats and go as a jock to the party!
This one is pretty easy to recreate if you have a brother or guy friend in your life that plays sports. Just borrow one of their uniforms for the night.
2. Old Money
If you're not familiar with the old money aesthetic, it's a look that's based around a classic, wealthy style. Think of an east coast country club boy.
For this costume, you'll want to wear something like a button-up shirt, khaki pants, and maybe a quarter zip sweater.
3. Businessman
Are you into the typical suit and tie look? Your type is probably a businessman!
Just dress up in a suit and tie and you're good to go.
4. Gym Rat
Is your ideal man always pumping iron in the gym and guzzling protein shakes?
Show up to the party in athletic clothes and carry around a protein shake or dumbbell.
5. Crypto Bro
A more recent "type" of guy that seems to be everywhere lately is the crypto bro. You could also think of this as more of the new money aesthetic.
The crypto bro will always be dressing in flashy designer brands and will probably be carrying around two phones at once. This would be such a funny costume idea for dress like your type day.
6. Frat Bro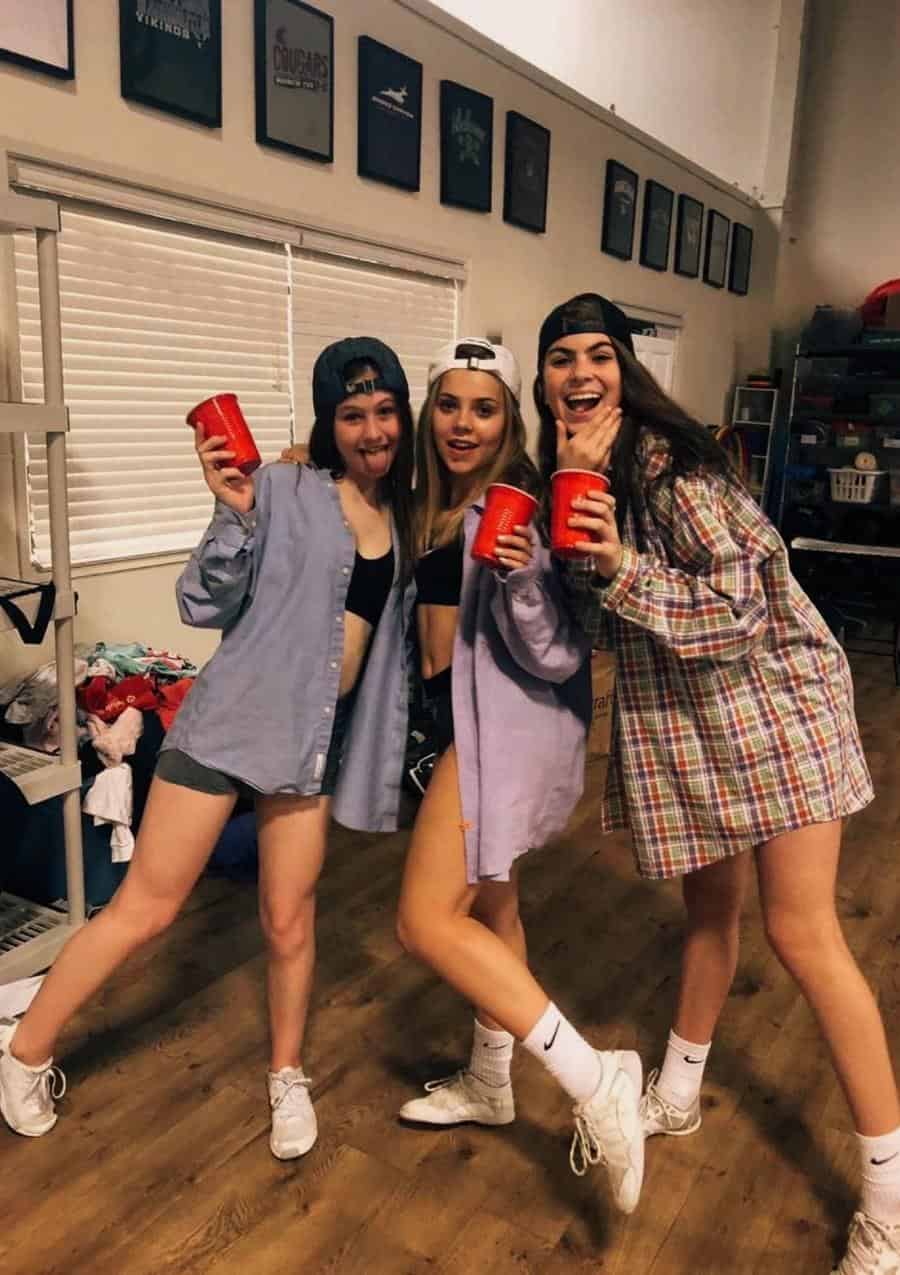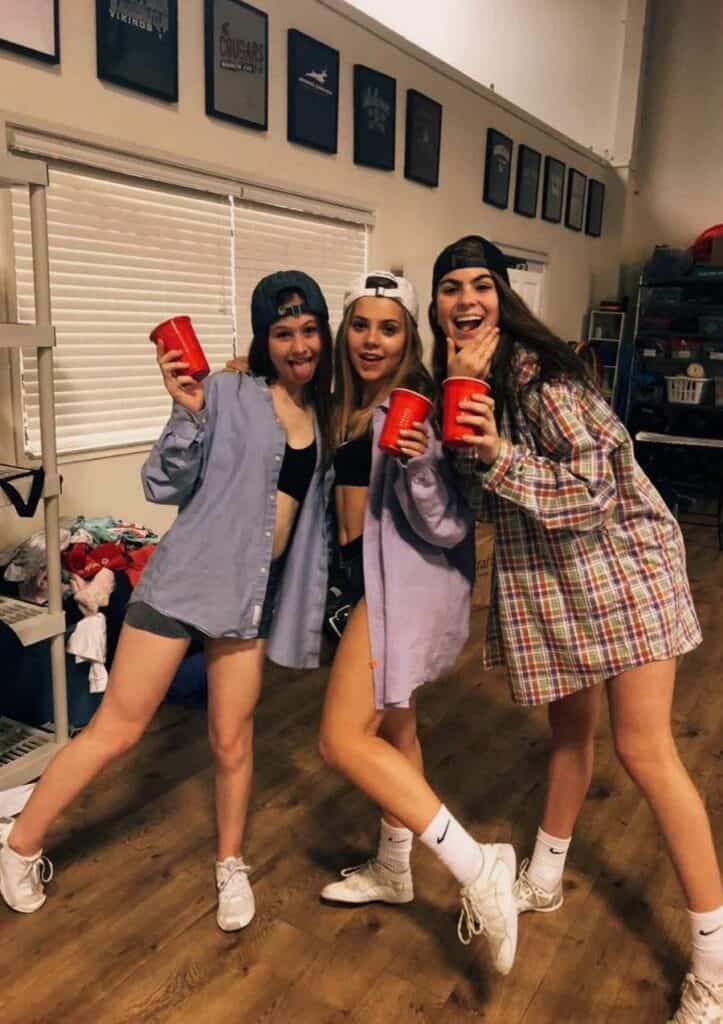 If you're a college girl, it'll be so easy for you to dress up like a frat bro. You're probably used to seeing them all over campus anyways!
Frat bros are typically wearing colorful button-up shirts, white sneakers, and tall white socks. Borrow some clothes from one of your guy friends if you don't have those items laying around.
7. Country Boy
Are you always falling for the country boys? Show up to the party in a flannel shirt, cowboy boots, and some blue jeans.
8. Red Flag
This is one of the most hilarious "dress as your type" ideas. If you're always ignoring the warning signs of a bad relationship, your type is probably a walking red flag lol.
Dress up in all red and carry around a little red flag for the night. I guarantee you'll have one of the funniest costumes at the party.
9. Skater Boy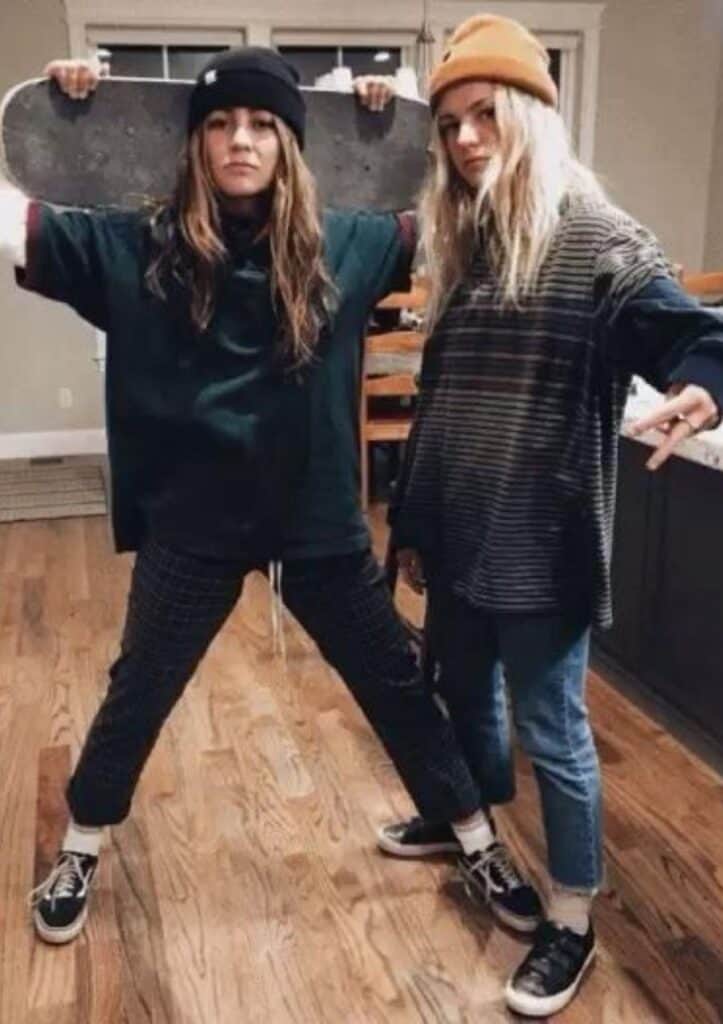 Are you always falling for the skater boys? Show up to the party in an oversized T-shirt, cuffed jeans, and some Vans shoes.
10. Trash
This is another super funny dress as your type idea that I saw on TikTok. If you're always falling for guys who are "trash", just show up in a garbage bag!
Dress As Your Type Day Ideas For Guys
11. Basic B*tch
The basic b*tch is trendy, fun, but tends not to be too creative with her outfits.
If that sounds like your type, you're in luck. It's pretty easy to recreate the basic b*tch uniform with a crop top and some jean shorts.
12. Beach Chick
Are you into the beachy types? These girls are always tan, they live in their bikinis, and they probably have a shell or two braided into their hair.
All you need to do for this costume is throw on a bikini top, some jean shorts, and carry around a little tote bag all night. Bonus points if you put on some self tanner for this look.
13. Lululemon Girl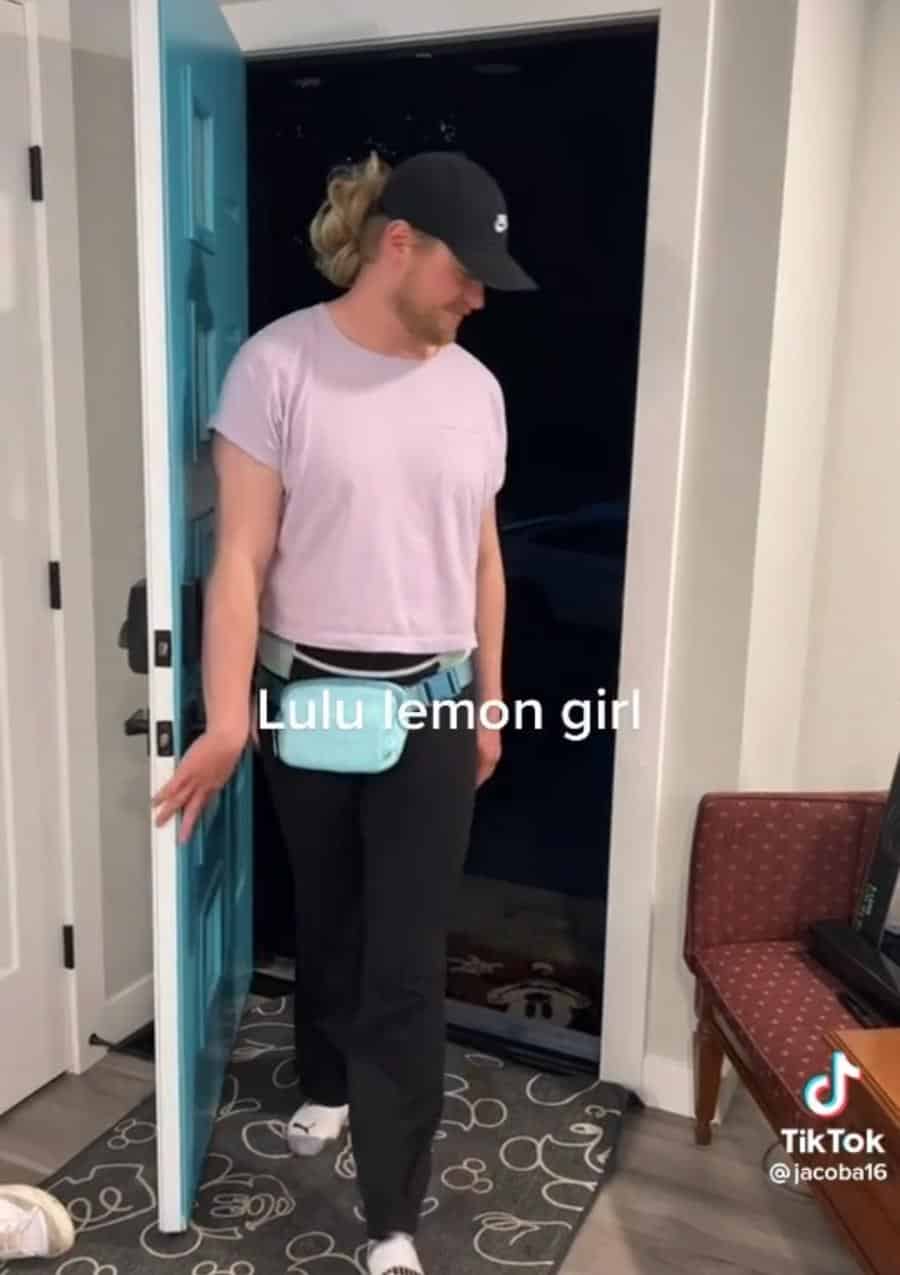 I think this is such a funny costume idea because I totally dress like this most days. The "Lululemon girl" will typically be wearing yoga pants, a workout top, and the famous Lulu belt bag at all times.
14. Fitness Baddie
Are you into girls who lift? It would be so hilarious to show up to the party in a matching workout set.
If you don't have any female friends that are your size, you can get a pretty cheap workout set on Amazon for this costume.
15. Girly Girl
A girly girl is someone who wears a lot of stereotypically feminine outfits. Think cute sundresses, high heels, and lots of makeup.
Borrow a dress from a friend or family member and you're good to go!
16. Boss Babe
Are you always falling for the boss babe type? This type of girl probably works a corporate job or owns her own business, is always in meetings, and totally commands the attention of the room when she walks in.
A white button-down shirt and a black skirt would be the perfect outfit for this costume.
17. Goth Girl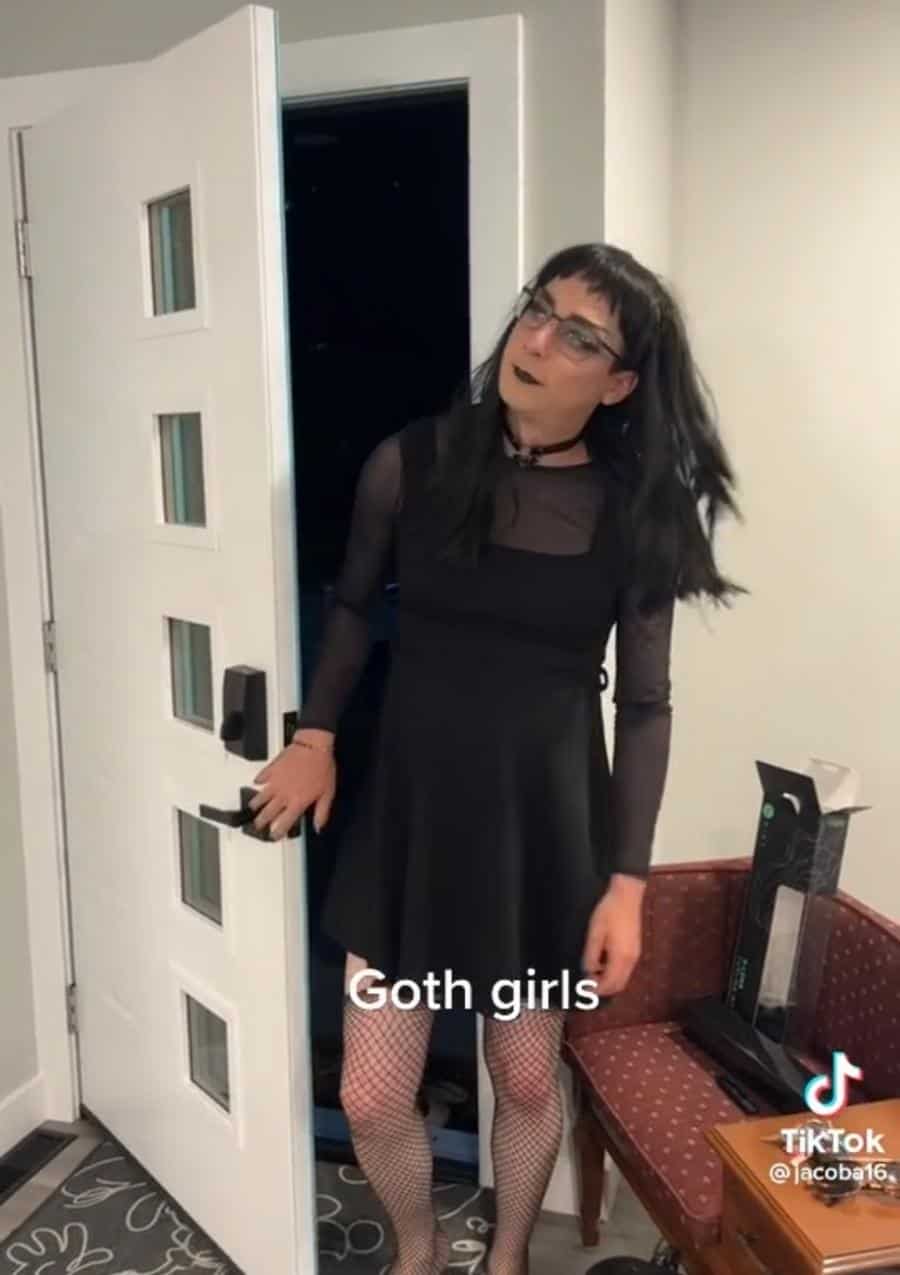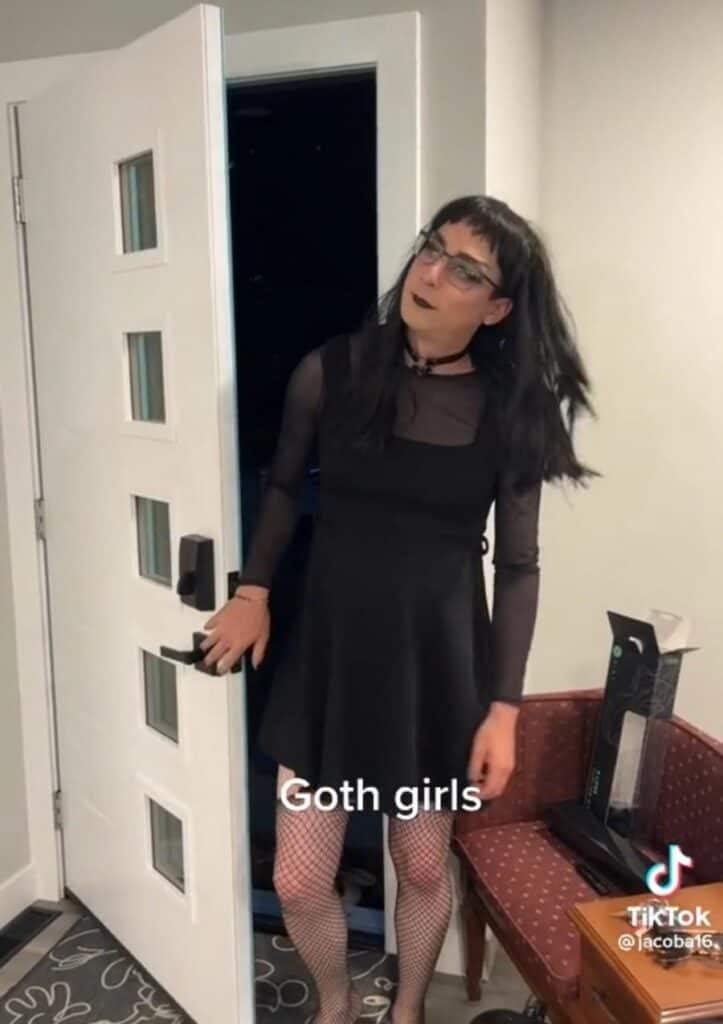 If goth girls are your type, you'll just need to find an all-black outfit. A black dress and fishnet tights would be perfect for this costume idea.
18. Bruh Girl
If you don't know what a "bruh girl" is, she's basically just one of the guys. She wears more masculine clothing, doesn't wear a ton of makeup, and gets along better with boys than girls.
You can recreate the bruh girl vibe with ripped jeans, an oversized t-shirt, and a big flannel button up on top.
Dress As Your Type Party Inspiration From TikTok
Since this is a TikTok party trend, of course we had to include some actual inspiration from TikTok! Here are some of the most viral videos for the dress as your type party trend.
This post was all about the funniest dress as your type ideas.
You may also like: