40 Super Fun 20th Birthday Ideas For An Unforgettable Day
Turning 20 soon? Here are some of the absolute best 20th birthday ideas to have the most unforgettable birthday of your life!
This post may contain affiliate links, which means I'll receive a commission if you purchase through my link, at no extra cost to you. Learn more: Affiliate Disclaimer.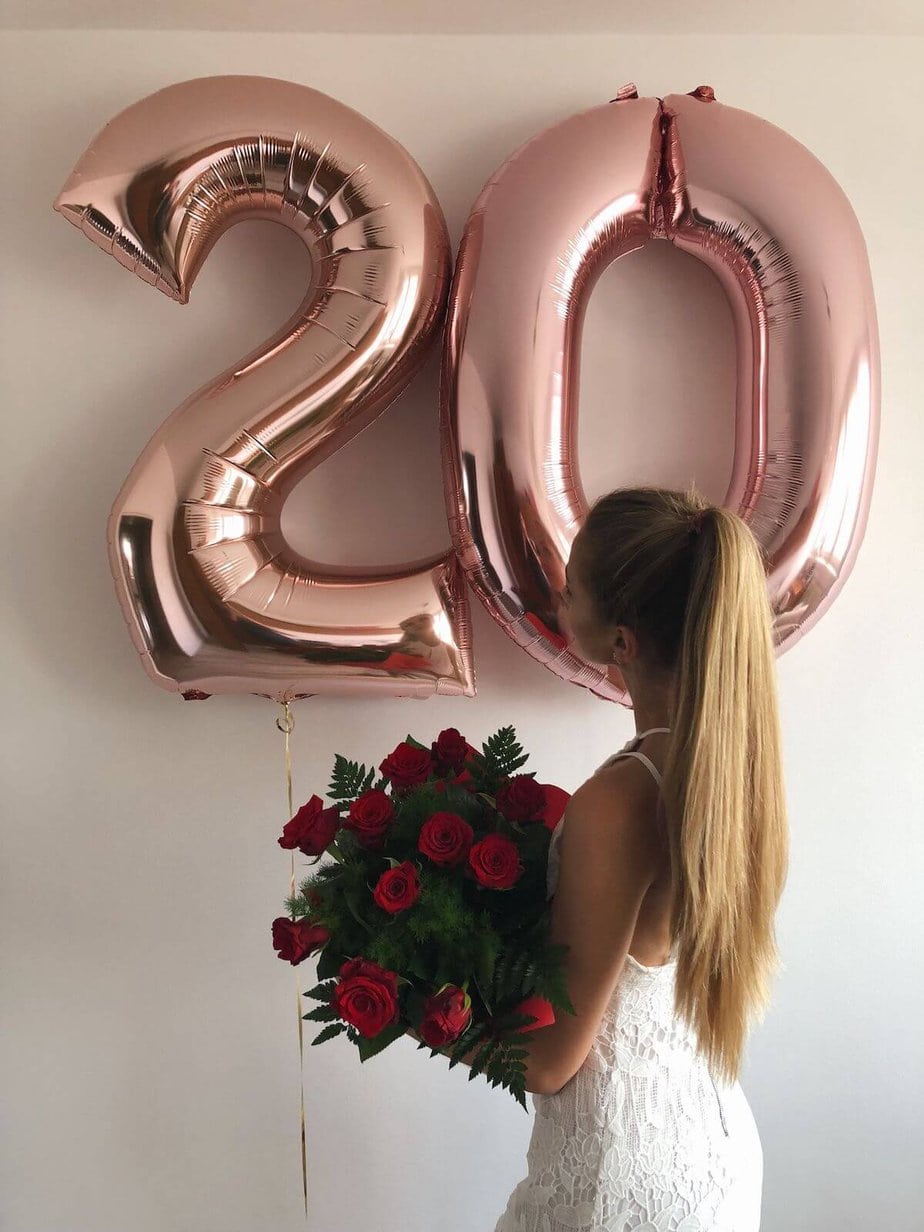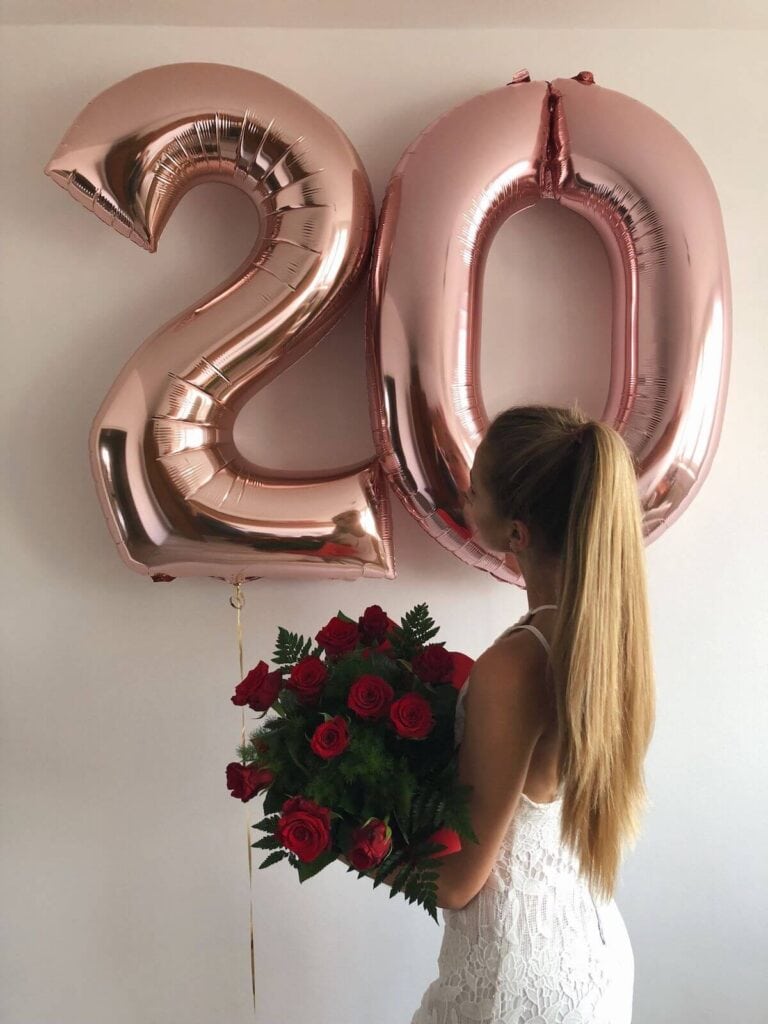 Honestly, I feel like your 20th birthday doesn't get the hype it deserves!
Even though 20 is a big milestone, you're probably still just counting down the days until you're 21. And I get it.
But turning 20 is a huge deal too! You're still young enough to get a little wild but you're finally done with your teenage years.
So if you're looking for ways to celebrate the departure from your teenage years, here are the absolute best 20th birthday ideas for an unforgettable day!
We've included things to do for your 20th birthday, party decorations, 20th birthday theme ideas, and good gifts for 20 year olds.
Things To Do For Your 20th Birthday
1. Throw A Big Party
You're not old enough to hit the clubs yet, so why not throw a big house party for your birthday?
When you're in your mid-twenties, you will probably start going out to bars and clubs more. And trust me, you'll be so nostalgic for those house party days!
Make sure you set a theme for the party if you want it to be truly unforgettable. We're HUGE fans of theme parties here on the College Savvy blog.
We have a whole section for 20th birthday theme ideas below so make sure you keep reading!
2. Go On A Shopping Spree
What better time to treat yourself than on your 20th birthday? Grab a friend or parent and hit up the malls for a shopping spree.
Your birthday is a great excuse to get that bag or pair of shoes that you've been eyeing up.
When you're done shopping, make sure you grab lunch or a coffee drink at the mall. It's one of the best parts of a shopping day in our opinion!
3. Go Camping
Does your 20th birthday take place during a warmer month? If so, you should definitely plan a camping birthday trip with your friends!
There's nothing more fun than getting a little bit outdoorsy with your besties. Roast marshmallows, play yard games, and just enjoy nature.
Not a camping person? You could also check out some glamping rentals for an upgraded accommodation option.
4. Host A Dinner Party
Want to keep your celebrations more low-key? Host a dinner party with your closest friends!
Have everyone bring a dish to pass around and just enjoy a relaxed night in.
You could combine this 20th birthday idea with one of the party themes we suggested later in the article. How fun would a roaring 20s dinner party be for your 20th birthday??
5. Spa Day
You deserve to be pampered on your birthday! Grab a few friends and hit up a spa for the day.
Get a massage, facial, manicure, or whatever else you want done. This is definitely a more expensive 20th birthday idea, but you deserve to splurge a bit!
If you don't want to spend a ton of money, you can do an at-home spa day. Just buy some sheet masks and a gel nail polish kit and you can pamper yourself at home!
6. Beach Day
Another great option for summer birthdays is to have a beach day with your friends.
Pack up a cooler with your favorite snacks, some beach games (beach volleyball anyone?), and a waterproof speaker and hit the beach for the day.
7. Take A Staycation
When is the last time you rented a hotel room and explored your own city?
Get a group of friends to pitch in on a hotel room and do all the touristy things in your area. Go for dinner, get mocktails, do some shopping, and just enjoy being out of the house for the night!
At the end of the night, make sure to have a big slumber party in your hotel room. Pop some popcorn, put on your pajamas, and watch your favorite movies. So fun!
8. Go For Brunch
Looking for a 20th birthday idea that you can do during the day? Plan a fun brunch with some friends!
Most cities have restaurants that cater specifically to the brunch crowd. Try to call ahead and make a reservation if you'll have a big crowd.
And if you're planning a 20th birthday party for a friend, make sure you show up a little early to decorate the table with balloons and birthday decor! The birthday girl/boy will be SO surprised and grateful.
20th Birthday Decorations
9. Twenty Cake Topper
Every birthday party needs a birthday cake! Top yours with this cute and classy cake topper.
It's way more chic than birthday candles and you can even reuse it when your friends turn 20.
10. Giant Number Balloons
Giant number balloons are a total must-have for a milestone birthday like 20.
These are perfect as photo props or just for hanging up on the wall at your party. They come in a ton of different colors so you can find a set that matches the rest of your party decor.
11. 20th Birthday Streamers
You can hang these fun birthday streamers from the ceiling, in the doorways, or anywhere else you need to add some extra birthday cheer.
Such an easy and affordable way to decorate for a birthday party.
12. Balloon Arch
A balloon arch is an essential decoration for ANY party. It's super affordable, looks amazing, and comes in a ton of different colors.
Make sure you have someone help you blow up the balloons before the party. This set comes with a LOT of balloons so it'll take a few people to blow them up.
But the end result looks amazing for a 20th birthday party!!
13. Funny 20th Birthday Banner
How funny is this birthday banner for your 20th? This would be hilarious as the background of your birthday selfies.
14. 20th Birthday Candles
No one wants to have 20 individual candles to blow out on their birthday cake.
Save yourself the hassle (and breath) by just using these cute number candles. They're also way more aesthetically pleasing than regular birthday candles!
15. Metallic Photo Booth Curtain
Want to make a DIY photo booth for your birthday party?
This metallic streamer curtain would be the PERFECT backdrop for some birthday pictures.
16. Holographic Garland
We're obsessed with this pretty iridescent party garland. This would look so stunning strung around the room for a birthday party.
17. Cheers To 20 Years Banner
This banner is cute, simple, and super affordable! It would be great party decor and a perfect spot to take some pictures during your party.
18. 20th Birthday Party Pack
This kit comes with pretty much everything you'd need to decorate for a 20th birthday party.
It includes dinner plates, dessert plates, cups, napkins, a cake topper, birthday candles, photo props, a tablecloth, and a birthday banner. All for a super affordable price!
20th Birthday Party Themes
19. Roaring 20s
Roaring 20s is one of the most obvious theme choices for a 20th birthday. And honestly, it's one of the most fun!
Have your guests dress up in flapper girl dresses, fancy tuxes, and feather headbands.
With a theme this fun, you'll definitely want to have a photo booth or photographer around snapping pictures. This is a birthday party theme to remember!
Here are some essentials for a roaring 20s birthday party:
20. White Lies Party
One of the trendiest party themes right now is a white lies party. If you've never been to one, this theme basically involves wearing a t-shirt with a white lie about yourself written on it.
Some funny ideas for white lies t-shirts would be:
"I'm a good driver"
"I'm not into older guys"
" I don't have daddy issues"
"I'm really 6′ tall"
Honestly, the possibilities are endless! We have a full post about the funniest white lies ideas that you can copy for this party theme.
We love this party theme because it allows people to be creative and poke fun at themselves a bit. It would be so fun for a 20th birthday.
[RELATED: 50 Hilarious White Lie Party Ideas You'll Want To Copy]
21. Space Cowgirl Party Theme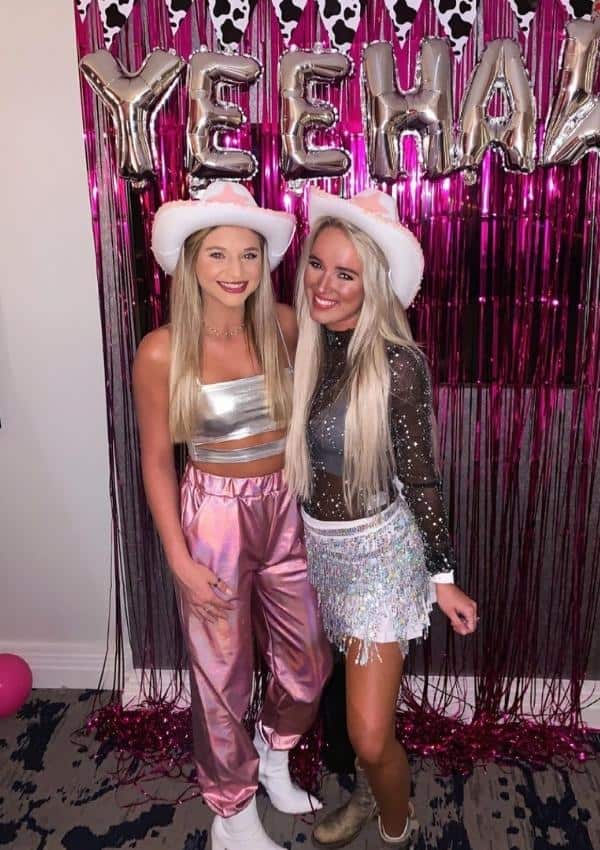 Another really trendy party theme right now is the space cowgirl theme.
We're not sure exactly how this trend started, but it basically involves dressing up as a cross between a cowgirl and an alien.
Think cowboy hats, metallic outfits, and plenty of glitter. So fun and creative!
[RELATED: How To Create A Picture-Perfect Space Cowgirl Costume]
22. Anything But Clothes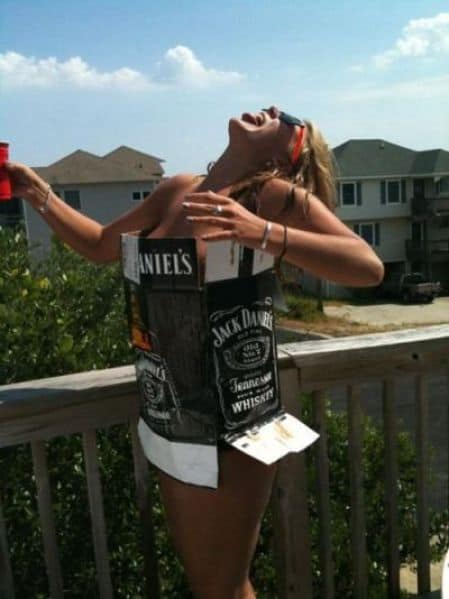 One party theme that's super popular among college students is the ABC party (Anything But Clothes).
This party theme involves dressing up in items that aren't clothes. It's pretty self-explanatory lol.
Here are some items you could wear as "clothes":
Trash bags
Caution tape
Tinfoil
Bedsheets
And so much more! We have a full post of the best anything but clothes party ideas if you're interested in this party theme for your 20th birthday.
[RELATED: 45 Outrageous Anything But Clothes Party Ideas]
23. Murder Mystery Party
Are you a big true crime fan? Throw a murder mystery themed 20th birthday!
This would be such a good way to keep your party guests engaged and having fun during your party.
You can buy full murder mystery dinner party kits on Amazon, which we highly recommend.
24. Disco Theme
How fun would it be to have a disco-themed dance party for your 20th birthday?
The retro disco aesthetic is SO in right now, so this would be a perfect birthday party theme.
Here are the essentials for a disco themed 20th birthday party:
25. Tiki Party
Want to bring a little taste of Hawaii to your birthday party? Throw a tiki themed party!
Serve up tropical drinks, have everyone wear leis, and make sure you put up plenty of tiki decorations!
Here are some essentials for a tiki party:
26. Anything But Cups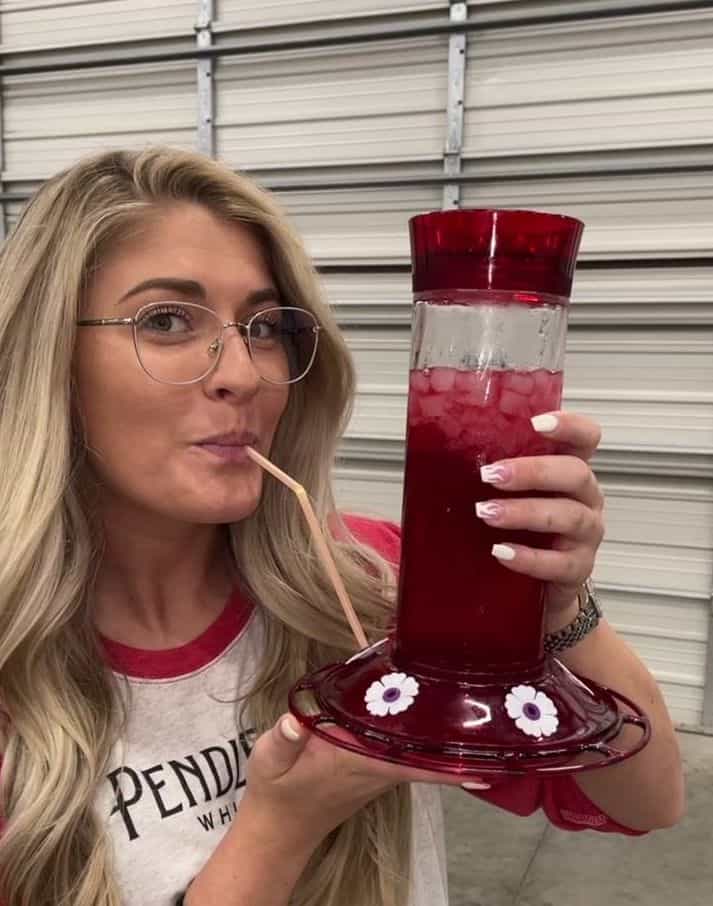 Another really trendy party theme is Anything But Cups. For this party, all of your guests will bring an item to drink out of that's not a cup.
People get REALLY creative with this party theme, which makes it so much fun!
Here are some funny ideas for things to drink out of instead of cups:
Traffic cones
Spray bottles
A shoe
Hot sauce bottle
Hummingbird feeder
Get our full list of anything but a cup party ideas here.
27. Harry Potter Party
Are you a big Harry Potter nerd? Us too!
A Harry Potter themed birthday party would be such a fun idea for your 20th b-day.
Have everyone dress up like Harry Potter characters, serve butter beer, and go all out with the Hogwarts themed decor.
Here are some essentials for a Harry Potter themed birthday party:
28. White Party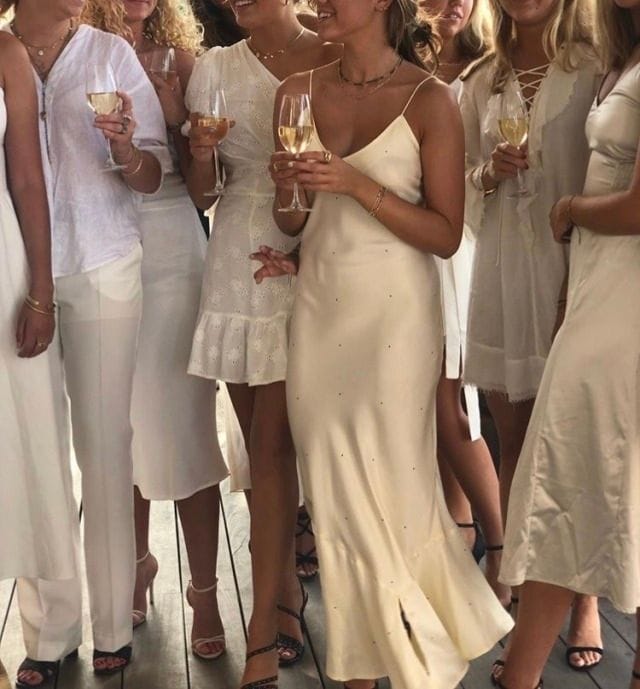 Want a party theme that's going to look incredible in pictures? Throw a white party!
This party theme is exactly how it sounds – everyone shows up in only white clothing.
If you need some good white party outfit ideas, we have a whole post about what to wear for this party theme.
The Best 20th Birthday Gifts
29. Silk Sleep Mask
Silk sleep masks just feel so luxurious. And they're supposed to be good for preventing wrinkles and keeping your skin smooth.
Any 20 year old would love to get one of these as a gift.
30. Light Up Makeup Mirror
A light up makeup mirror is one of the best gifts for makeup enthusiasts. This one is super affordable and has great reviews.
31. Spa Certificate
Treat the 20-year-old in your life to some serious pampering with a gift card to get a massage.
Buy one for yourself too and you guys can go together for a fun spa day! Groupon is a great place to find spa gift cards for a discount.
32. UGG Slippers
These slippers are ALL the rage this year. Anyone would love getting these as a 20th birthday present!
33. Gel Nail Polish Kit
This is one of our all-time favorite gift ideas for pretty much any girl on your list.
It makes it SO easy to get a professional-level gel manicure from home. She'll save so much money and have a ton of fun painting her nails with this kit.
34. Bubble Tea Kit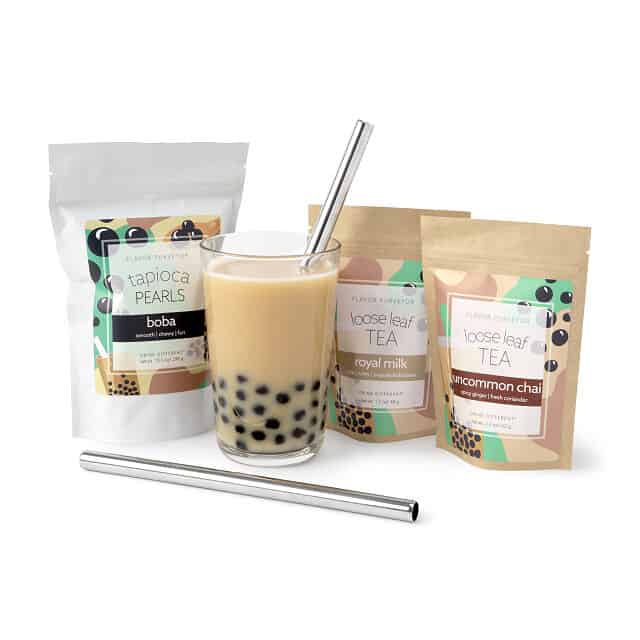 How fun would it be to make your own bubble tea at home?
This kit has everything you need to make two different types of boba tea at home. The instructions are super easy to follow, so anyone can do it!
35. Barefoot Dreams Blanket
Looking for the absolute softest blanket on the planet? The Barefoot Dreams Blanket is insanely soft and luxurious. Even the Kardashians love this blanket.
It's a little bit pricier but if you're looking for a super cozy splurge gift, this is definitely it.
Looking for the same level of coziness at a much more affordable price point? Barefoot Dreams also makes super cozy socks.
36. Facial Steamer
Skincare is a huge topic right now. This facial steamer is all over TikTok and it makes the perfect gift idea for 20 year olds.
37. Personal Safety Alarm
Young adults need to be extra careful when they're walking around alone. This is one of those gifts that you hope they never have to use.
When activated, this personal safety alarm will emit a loud siren noise and a flashing strobe light to create a diversion and help deter an attack.
38. Retro Sunglasses
These retro sunglasses from Amazon are insanely trendy right now. I swear everyone was wearing these this summer.
They would make a great gift for any trendy 20 year old.
39. Skincare Fridge
This skincare fridge is such a cute and functional gift idea. It'll help keep skincare products fresh and cool and it's so cute.
It also doubles as a mini drink fridge which is perfect for college students lol.
40. Film Camera
A film camera is one of our favorite gifts for just about anyone. It's such a fun and nostalgic way to capture memories.
This camera is super affordable and really easy to throw in a purse for a night out.
This post was all about the best 20th birthday ideas for an unforgettable day!
You may also like: