11 Cutest Ideas For A 21st Birthday Photoshoot
Turning 21 this year? Why not celebrate it with a photoshoot!! Here are the absolute cutest photoshoot ideas for a 21st birthday.
This post may contain affiliate links, which means I'll receive a commission if you purchase through my link, at no extra cost to you. Learn more: Affiliate Disclaimer.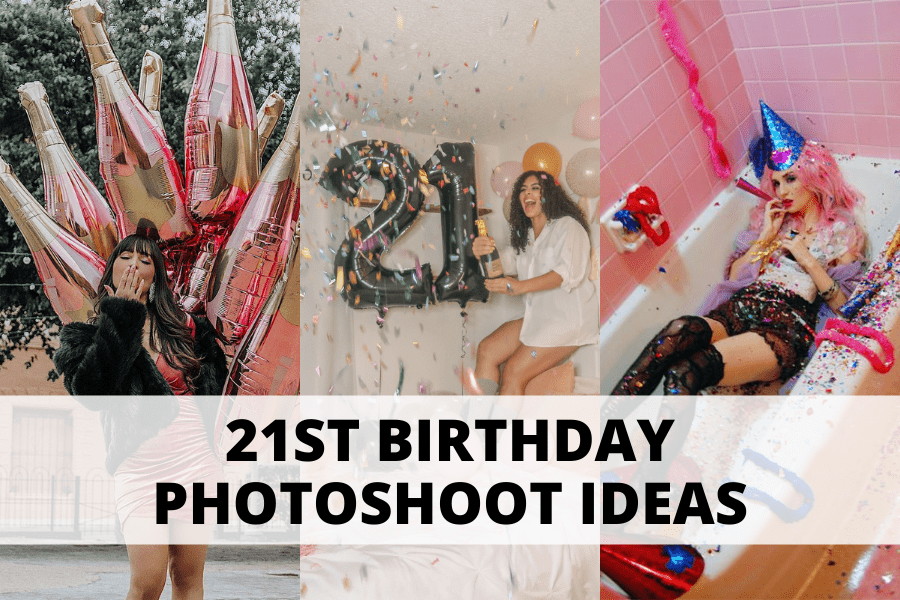 You're finally 21! If you're anything like I was, you've waited for this day for SO long. Make sure you commemorate this big day with some cute Instagram photos.
Whether you just want to snap a few pics with friends or you're going all out and hiring a professional photographer, you'll need some cute photoshoot ideas.
In this post, I've included my favorite 21st birthday photoshoot ideas along with some of the cutest photo props that you'll need.
21st Birthday Photoshoot Ideas
2. Pose With Number Balloons
3. Champagne Bottle Balloons
One of the cutest 21st birthday photoshoot props is a big bunch of champagne bottle balloons. Make sure you get them filled with helium if you want them to float.
Here are some cute options for 21st birthday photoshoot balloons:
7. Sparkler Photoshoot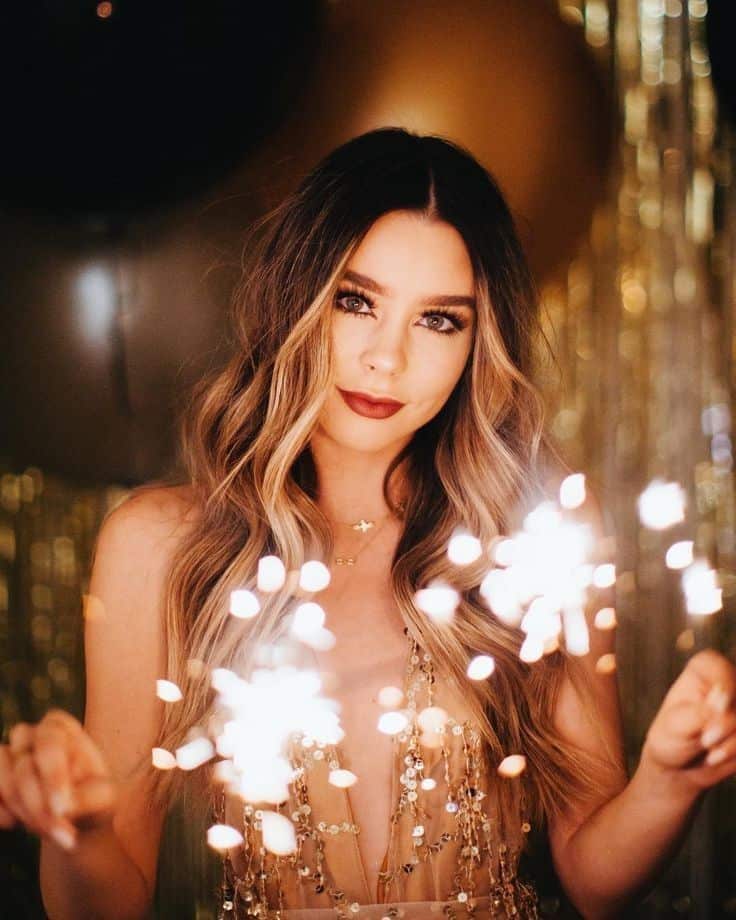 If you're celebrating your 21st birthday at night, a sparkler photoshoot is the PERFECT way to commemorate it. Throw on a super glittery dress, grab some sparklers, and find a dimly lit area.
This photoshoot idea works best with a nice camera so that you can capture the low light better.
Make sure your photographer has a camera that works well in low light or is really skilled with the iPhone's night mode.
8. Cookie Queen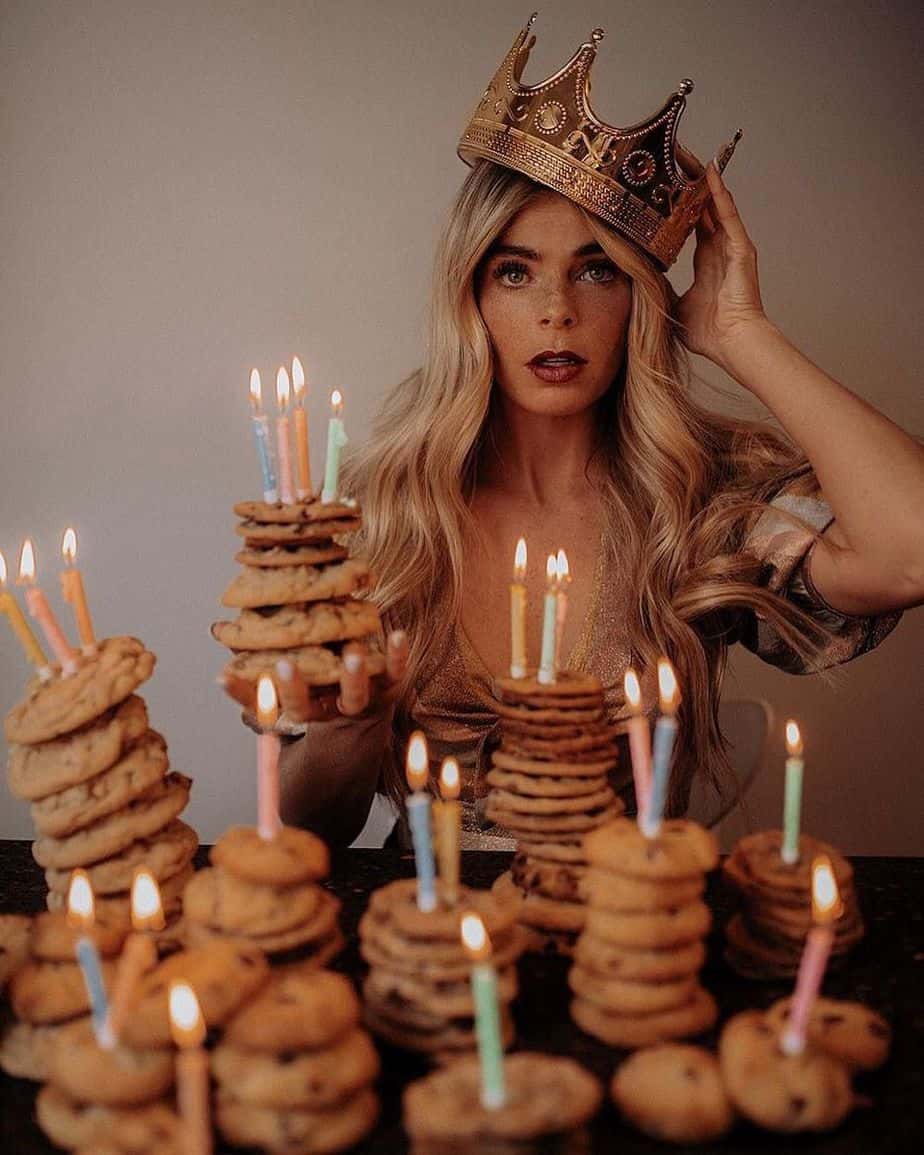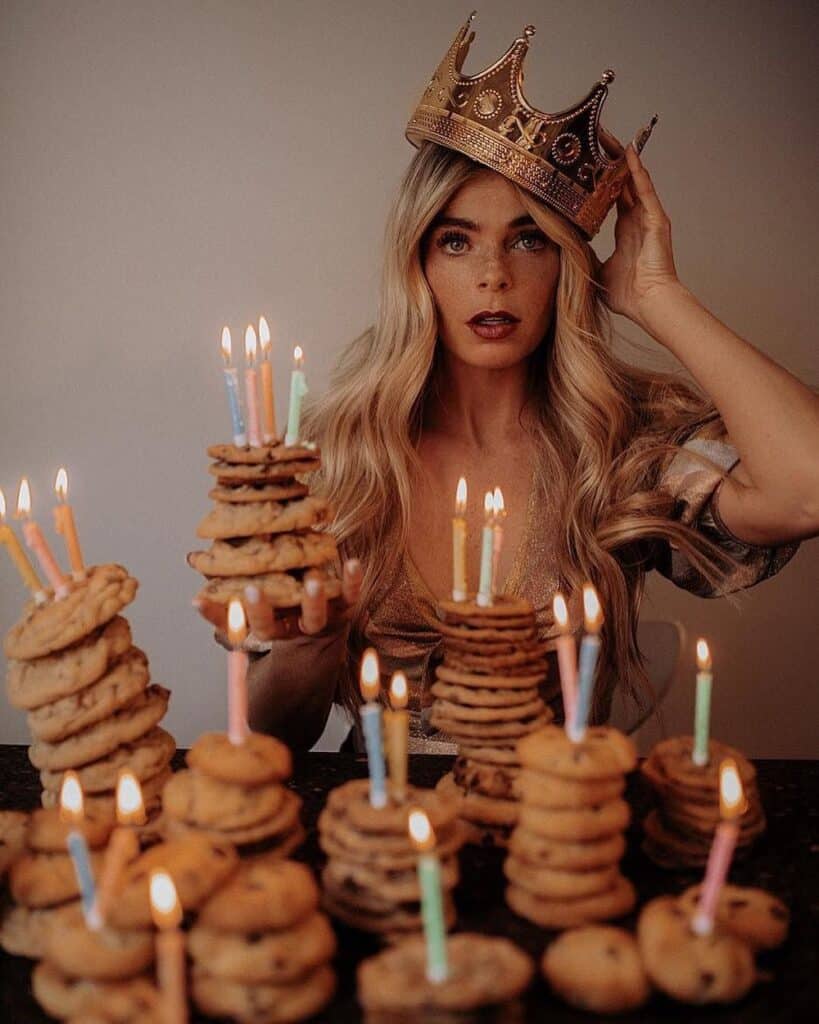 Recreate this 21st birthday photoshoot idea:
9. Drinking Champagne
Pop the bottles, you're finally 21! Celebrate this big milestone in your life with a champagne photoshoot.
You can just pose with the bottle, pretend to be drinking out of the bottle, or pour yourself a glass and give the camera a cheers!
10. Money Shooter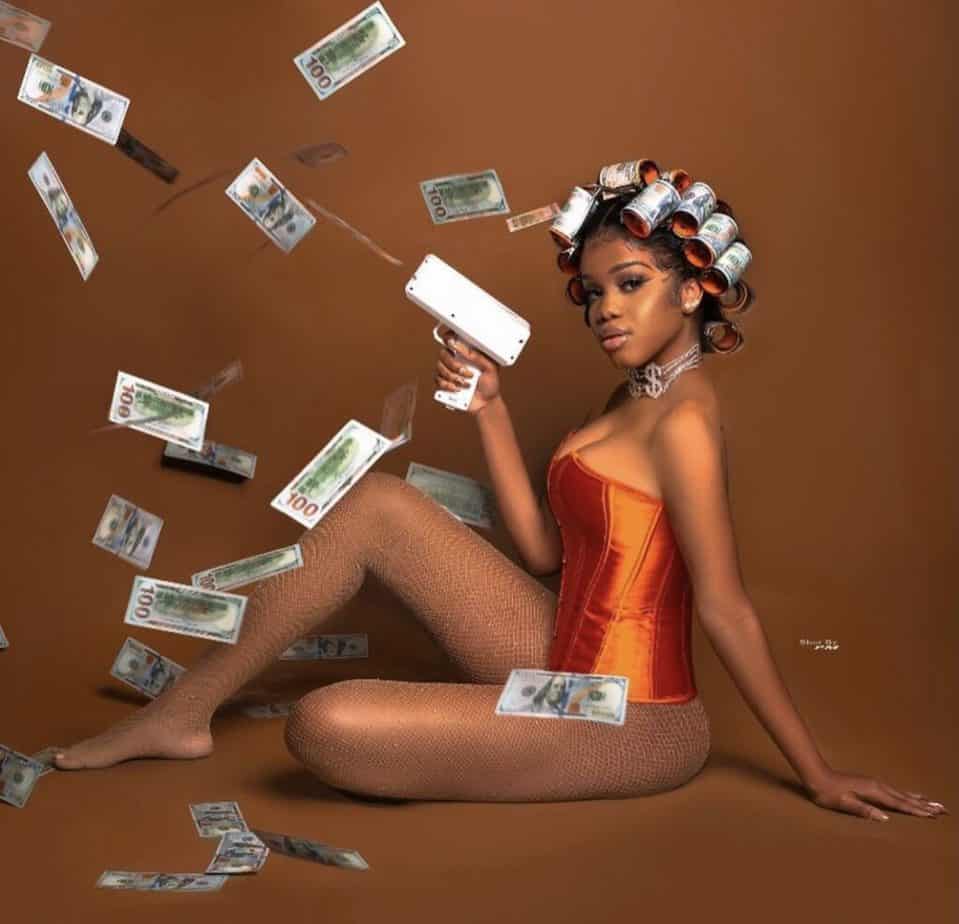 11. Picnic Photoshoot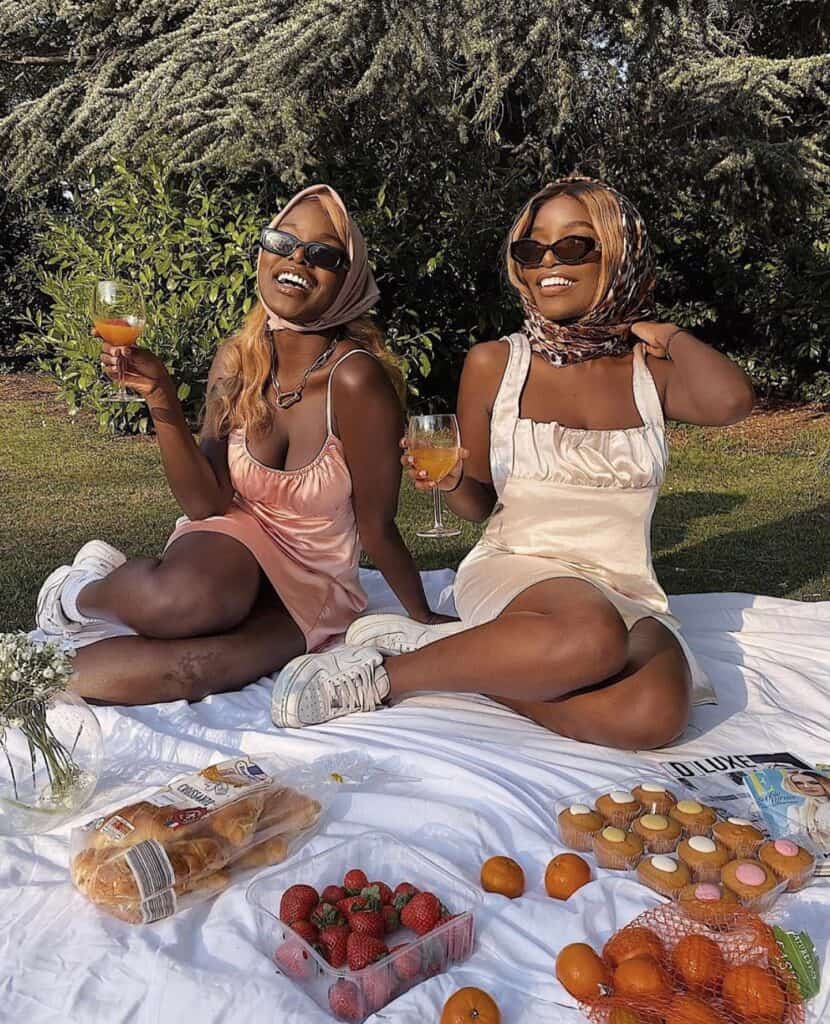 Grab your besties, a picnic blanket, and a ton of cute picnic foods and head outside for a photoshoot. This is one of my favorite 21st birthday photoshoot ideas outside.
If you want to get all of your friends in every picture, make sure you bring a phone tripod along.
I really like this one from Amazon because it comes with a bluetooth remote so you don't have to get up to set a timer for every shot.
21st Birthday Photoshoot Props
Number Balloons
Birthday Crown
I love this 21st birthday photoshoot prop because you can wear it all night long.
After your photoshoot you can wear it to the bars and I guarantee you'll get a few free drinks ;).
Sparklers
Sparklers are so much fun to take pictures with, especially at night.
If you're celebrating your 21st birthday later in the day, definitely grab some sparklers and take a few cute photos.
21st Birthday Banners
A super easy photoshoot backdrop idea is to hang one of these cute 21st birthday banners.
I included some cute ones and some funnier ones so it really depends on your birthday vibe!
21st Birthday Photoshoot Backdrop
If you want professional-quality photos, you definitely need a photoshoot backdrop.
I love the super shiny metallic ones, but you can also find solid color backdrops on Amazon if you want something more subtle.
Champagne Balloons
One of the cutest 21st birthday photoshoot props is a champagne bottle balloon.
There are so many things you can do with these but I love the idea of having a bunch of them as a big champagne bouquet.
Balloons and Confetti
Balloons and confetti are classic birthday decor. Definitely make sure to add these in to your birthday photoshoot.
21st Birthday Cake Decor
If you want to get a cute photo with your cake (which I highly recommend!), make sure you add a cute cake topper or some birthday candles.
This post was all about the best 21st birthday photoshoot ideas.
Looking for more birthday ideas?