Want to get on your professor's good side this semester? Here are 40 perfect gifts for college professors that'll make you their favorite student.
This post may contain affiliate links, which means I'll receive a commission if you purchase through my link, at no extra cost to you. Learn more: Affiliate Disclaimer.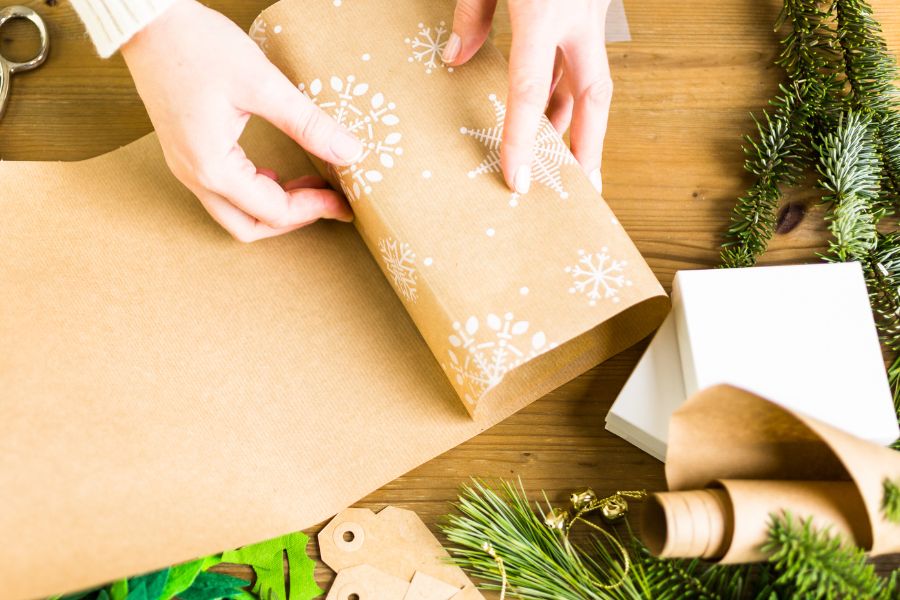 Picking out gifts for anyone is tricky, much less a professor. They spend most of their days on campus, so it's important to get them something useful that they can use at their job.
Rather than make the mistake of giving them something too personal or something they won't use, find a gift that is thoughtful, practical, and affordable.
Here are 40 perfect gifts that will get an A+ from your college professor.
The Best Gifts For College Professors From Students
1. Popcorn Tin
Who doesn't love a tin of gourmet caramel popcorn? As far as sweet snacks go, you can't go wrong with salted caramel popcorn. Think about it—caramel popcorn can be a dessert, a movie snack, or a regular snack for those with a sweet tooth.
Popcorn tins are perfect for the holiday season thanks to the charming presentation. They're an affordable gift that will earn you brownie points with your professor without breaking the bank.
2. Scented Candle
There's something comforting about having a candle to light when you get home from a long day of work.
In your professor's case, a long day of lecturing and dealing with college students. Gifting them a scented candle is a classy way to say thank you to a professor who's made an impact, though a nice candle can be on the pricier side. 
If you want something on the smaller side with lower quality, you could decrease the price significantly. However much you spend, your professor is sure to appreciate a scented candle.
3. Funny Teacher Travel Mug
Now for the classic teacher travel mug labeled "Student Tears." This gift is perfect for professors with a sense of humor or who teach especially hard subjects.
This travel mug is sure to get a laugh out of them and help them remember you as a student.
4. Teacher Appreciation Bookmark
This short but heartfelt message is a surefire way to make sure your professor knows that they're appreciated. 
Odds are, your professor will be reading at some point in the future. With this bookmark, they'll have to think about you every time they open that book.
5. College Professor T-Shirt
How many times have college students asked their professors questions only to hear, "It's in the syllabus." At that point, it's basically a catchphrase.
This college professor t-shirt is the perfect opportunity to make your professor laugh and remember you every time they wear it.
6. Succulent Plant
Who doesn't love a plant that requires basically no care? It takes a lot to kill a succulent, and they're a delightful plant to decorate the house or a desk.
Any professor would love this cute plant that only needs to be watered once a week.
7. Funny Professor Wine Glass
Professors are people, too. They like to sit back with a glass of wine at the end of a long day or week. Actually, they're more likely to do so, given their job description.
That's exactly why a funny wine glass is the perfect gift. A funny phrase like "because students" suggests that their students drove them to drinking. Whether that's the truth or not, it's a great gift that will make them laugh.
8. Tea Gift Set
As soon as the weather turns cold, it's tea time. Tea is the perfect way to relax, and it's a safe bet that most everyone drinks it. Your professor will love a tea gift set with multiple flavors and aromas.
A tea gift set is a charming, affordable option that your professor will love.
9. Ballpoint Pens With Gift Box
When was the last time you heard a professor say, "Gee, I wish I had less pens"? Better yet, have you heard a professor say, "I wish I had lower quality pens"? Didn't think so.
Gift your professor a set of nice ballpoint pens, and they're sure to get put to good use.
10. Reusable Coffee Mug
Most people love coffee, and a fair number of people love saving the earth. Why not combine the two with a reusable coffee mug? Professors, for one, can always use another cup of joe.
A reusable coffee mug is a thoughtful yet practical gift that will actually get used on a regular basis.
11. Chocolate Covered Pretzels
Chocolate covered pretzels are the best combo of sweet and salty. Your professor can snack on them or have them for dessert after a long day in the lecture hall.
While some people don't like chocolate, odds are that your professor does. The chocolate covered pretzels will be a hit.
12. Sleeve For Iced Coffee Cups
Not every professor likes their coffee hot. Luckily, we have a coffee-centered gift for them, too. A cute patterned sleeve for their iced coffee cups is the perfect solution.
If you're stuck on what to buy your professor, pay attention to what kind of coffee they bring to class.
13. Starbucks Gift Card
While we're still on our coffee kick, let's talk about Starbucks. There are coffee and non-coffee options, breakfast options, lunch options, snack options.
Every professor could make good use of a Starbucks gift card at one point or another.
14. Funny Professor Long Sleeve Shirt
If you're going into winter break, you're going to be wearing long sleeves soon. Guess what? Your professors will be, too.
It's time to give your professor a funny long sleeve shirt with a phrase like, "Everything I say will be on the exam." They'll love the joke and get good use of it.
15. Chocolate Covered Cookies
Now for another sweet treat. Chocolate covered cookies are a delectable option for any professor to enjoy from their student.
Find a chocolate gift box that you think your professor will like and boom! Perfect gift.
16. Amazon Gift Card
You can buy everything on Amazon. Food, clothes, furniture. All of it. An Amazon gift card is the most versatile gift out there.
If you're stuck on what to buy your professor, just know that you can't go wrong with an Amazon gift card.
17. Coffee Gift Set
Good coffee is expensive. Not everyone wants to spend a bunch of money on gourmet coffee from a local coffee shop every single day. But what if they're given a sampler of the "world's best" coffees?
That's right. If you know your professor drinks coffee but you don't know what type, a coffee sampler gift set is the perfect gift.
18. Aromatherapy Oils
Aromatherapy oils are well known for their calming and relaxation effects. Who needs relaxation more than a professor around finals season? Well, except for the students.
A set of aromatherapy oils are a thoughtful gift that your professor will use and appreciate during their time out of the classroom.
19. Coffee Mug Warmer
Don't you hate it when your coffee gets cold throughout the day? Professors do, too. Especially when they don't get a chance to sip their mug because they're lecturing and answering questions all day.
The portable coffee mug warmer is a nifty, affordable gift that every coffee or tea-drinking professor will use.
The Best Gifts For Professors From Friends & Loved Ones
Do you have a friend or loved one who is a college professor? Here are some of the most thoughtful gifts that you can buy for them.
These are all gifts that a college professor would find really useful, but may be more expensive or personal than what a student would give them.
20. Messenger Bag
Messenger bags are a classic look for anyone working in academia. If you catch them at a good time, you could get a fantastic deal on a bag that's otherwise more expensive.
Just make sure that the messenger bag you purchase is big enough to fit a laptop and several folders of graded papers.
21. Temperature Controlled Coffee Mug
Wouldn't you love it if your coffee could be kept at the right temperature at all times for hours on end? You know who else would love that? A college professor.
The temperature controlled coffee mug is the perfect gift for a professor who has to set their coffee aside while talking to students, standing through lectures, and answering questions.
22. Teacher Swear Word Coloring Book
College professors might hold back in the classroom, but don't be surprised when they swear outside of school.
A teach swear word coloring book is a funny gift for professors to let off steam and relax with a coloring activity.
Professors will appreciate this creative outlet from a friend or family member.
23. Portable White Board
Professors are always having to meet with students for office hours. When students are struggling with the material, it's always helpful to have a way to visually explain things.
A portable white board would be so handy for meetings and smaller group discussions.
24. Smart Reusable Notebook
Do you know a college professor who hates wasting paper? Perhaps a professor who teaches environmental science? If that's the case, then the smart reusable notebook is perfect for them.
This notebook can be used as a regular notebook then wiped clean after you've scanned all your notes. It's the new and improved version of classic note taking at an affordable price.
25. Large Pencil Case
Professors have to juggle a lot. Between assignments, lectures, office hours, and grading, it's crucial that they stay organized.
A large pencil case is just the way to keep up that organization. With multiple pockets for storage, a large pencil case is a good option for any professor you know.
26. Leather Laptop Sleeve
Leather is classic, and nothing says high academia like a leather laptop sleeve (except for maybe a leather messenger bag). Laptops are a must in college, so any professor is guaranteed to get good use out of a laptop sleeve.
When all else fails, you can count on a leather laptop sleeve to be a decent present idea.
27. Shower Steamers
Shower Steamers are essential for any self-care routine. And yes, college professors need to practice self-care, too.
These bath bombs are meant for the shower and are perfect for a professor who's had a long day at work.
28. Memory Foam Seat Cushion
Depending on their teaching style, professors aren't exactly on their feet all day. Sitting for long periods of time often causes back pain and other problems.
Any professor you know would love a memory foam seat cushion to alleviate that pain and make days at the desk more bearable.
29. Powerpoint Clicker
Problems with technology might be one of the most irritating parts of being a professor. To combat that, go ahead and buy your loved one a Powerpoint Clicker that is easy to use.
At the very least, they can always have it on hand as a backup.
30. Fun Bow Ties
A fun bow tie is a great nerdy gift for your favorite college professor. Not every professor can pull off a bowtie, but the ones that can deserve fun bow ties.
These bow ties are easy to wear and truly complete an outfit, so don't shy away from giving one to your professor friend or family member.
31. Work Tote
Laptop totes are classy, practical, and surprisingly affordable. Professors need a good tote for their laptops and other materials that they move back and forth between campus and home every day.
If you're stuck on what to buy a college professor, look no further than a work tote.
32. Hatch Alarm Clock
The Hatch alarm clock isn't just any old alarm clock. With this alarm clock, you'll be able to wake up naturally with custom alarm sounds.
Professors need healthy sleep schedules, too, and this alarm clock is the perfect way to help build one.
33. Portable Charger
Nothing is quite as irritating as having your phone die because you left your charger at home. With a portable charger, that'll never be the case.
If you give your professor friend or family member a portable charger, they'll be so grateful.
34. Laptop Riser
This sturdy laptop riser is perfect for professors who don't want to be hunched over their computers all day. An adjustable riser allows them to stand and use their computer during lectures or just in the office.
Give your favorite professor a laptop riser and they're sure to thank you when their chronic back pain goes away.
35. Neck Massager
Frequent massages would be nice to have, but they're not the most affordable option. A neck massager, on the other hand, is a gift that keeps on giving.
Give your professor friend or family member a neck massager and they'll have unlimited massages to combat those stressful days grading.
36. Lululemon ABC Pants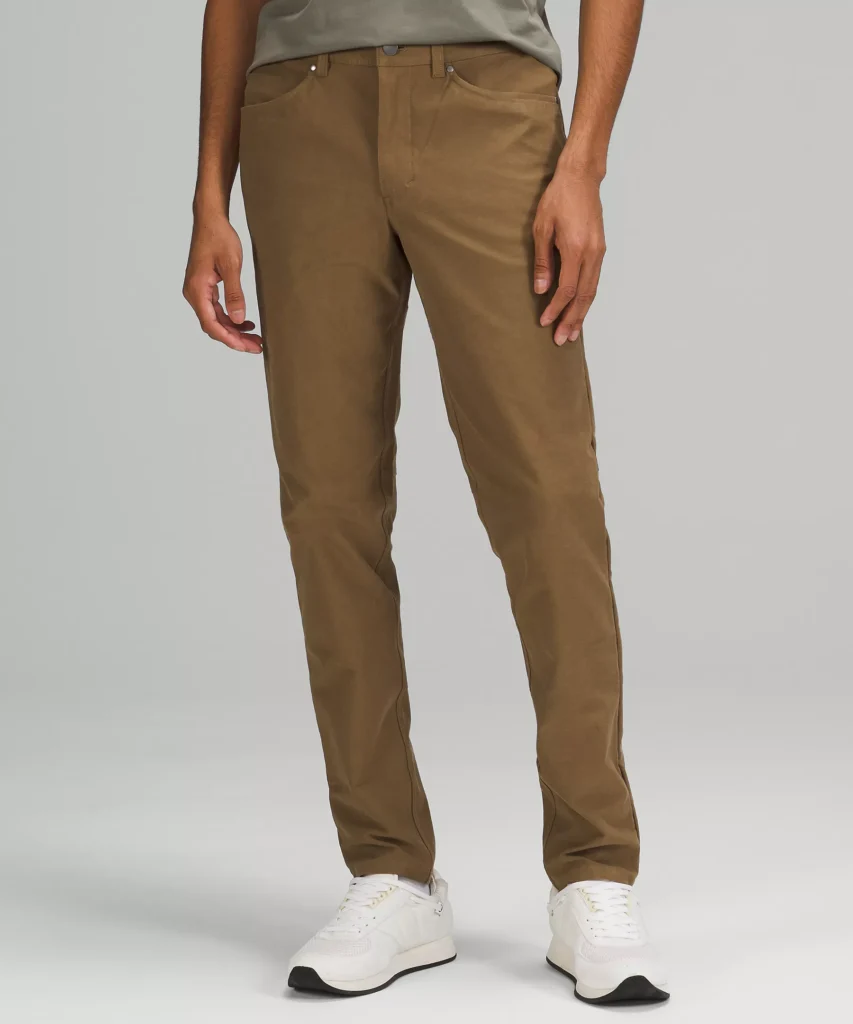 The Lululemon ABC Pants are the perfect pants for a professor. They look like normal work pants but they feel like you're wearing sweatpants! So great for long days in the classroom.
While this would be an odd gift from a student, if you personally know a professor, this would be a great present for them.
37. Love Handle
Professors love to use iPads for notes or slides while they lecture. A Love Handle is the perfect gift to ensure that they don't accidentally drop their device while lecturing to hundreds of students.
If they don't use it for work, they'll definitely have use for it with phones in their personal time. Phones get dropped, too.
38. Burt's Bees Gift Set
Burt's Bees has gotten even more popular over the years and for good reason. Their quality, all natural products range from moisturizers to chapsticks to foot cream.
Your favorite professor would love this thoughtful, high quality gift.
39. Insulated Lunch Bag
You know what everyone wants but never makes the time to buy? An insulated lunch bag. It's the perfect way to transport your lunch, and it'll last forever.
For professors who have back-to-back lectures or have to go to the lab right after class, an insulated lunch bag is the perfect way to preserve their lunch and snacks.
40. Breakfast Sandwich Maker
Sometimes, it's nice to have a breakfast that's on-the-go and easy to make. Professors can run late, too, so gifting them a breakfast sandwich maker will make their mornings easier.
Get your professor friend or family member a breakfast sandwich maker to make their mornings stress-free and help them start their days right.
Should You Give Your Professor A Gift?
Wondering if it's even appropriate or necessary to give your professor a gift?
First of all, it's definitely not expected or necessary to give your college professor a gift. However, if you want to show appreciation to your favorite teacher, you could give them something small and thoughtful around the holidays.
Just make sure that you don't give your professor the wrong idea. If you're currently failing the class, your professor might see the gift as a bribe for a better grade.
What Kind Of Gifts Should You Give Your Professor?
If you do decide to get your professor a gift, it should be something fairly inexpensive but still thoughtful.
A container of store-bought treats, coffee mug, or book would be appropriate gifts for your college professor.
Don't spent more than $20-30, unless the professor is a close friend or family member. Anything more than that could be seen as a bribe or something inappropriate.
What Should You Not Give Your Professor?
There are a few things that you should never give to your college professor. They're either inappropriate, dangerous, or unprofessional.
Here's what your professor does not want to receive from you:
Anything Expensive
Professors do not want anything over the top when it comes to gifts. It should be small and thoughtful, not flashy.
Anything expensive may attract unwanted attention. For example, your professor might wonder if you're bribing them for a better grade.
Even worse, others might mistake it for a personal gift, which would be inappropriate. So watch that price tag!
Homemade Treats
You may think it's a good idea to bake some goodies for your professors, but we really recommend going store-bought.
First of all, your professor may have food allergies that you're not aware of. Dairy, gluten, and nuts are common allergies that are often found in baked goods.
Most professors also don't feel comfortable eating something homemade from students. They have no idea what's in it or how clean your hands were before you started baking.
Save your gift from being thrown in the trash and just stick to store-bought treats.
Final Thoughts
This post was all about the best gifts for professors. Whatever your relationship is with a professor, there's something on this list that'll cover it.
Just watch out for anything too expensive or homemade, unless you know the professor personally.
This post was all about the best gifts for college professors.
You may also like: