[RELATED: 25 Dirty White Elephant Gifts To Bring To The Gift Exchange]
Best Crowd-Favorite White Elephant Gifts
Looking for some of the most well-loved white elephant gifts? Here are some gift ideas that pretty much everyone would love to receive!
You'll definitely have the most sought-after gift at the party if you bring one of these:
3. Yeti Wine Tumbler
This will definitely be the white elephant gift everyone fights over.
Yeti makes incredible coffee mugs but did you know they make wine tumblers too? These will keep your wine chilled for hours and they're pretty much indestructible.
5. Movie Night Popcorn Set
There's nothing cozier than a movie night at home! This set has everything you need to make some incredible movie night popcorn.
The kit comes with three types of kernels and five different seasoning blends. This would be a great crowd-pleaser white elephant gift!
The Best White Elephant Gifts Under $20
Need a good white elephant gift on a budget? Here are some options for gifts that people will want that cost less than $20.
13. World's Smallest Vacuum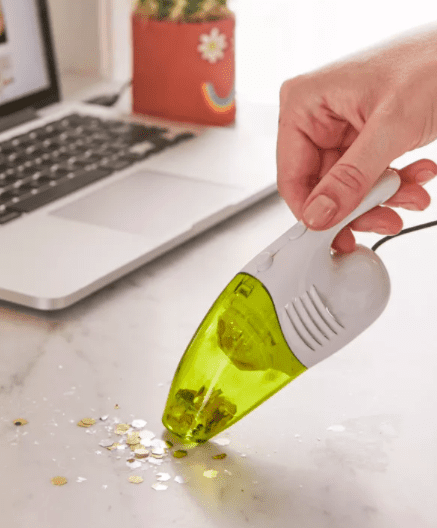 One of my favorite white elephant gift ideas on the list. This is a hilariously small vacuum cleaner that would actually be super useful for cleaning your desk!
The Funniest White Elephant Gifts
Want to get a lot of laughs at the White Elephant gift exchange? Here are some of the funniest gift ideas to bring to the party:
This post was all about the top White Elephant Gift Ideas that everyone at the party will be fighting over.