100 Gym Private Story Names For Your Workout Crew
Not sure what to name your private story for the gym? Here are 100 of the most creative gym private story names that you can use.
This post may contain affiliate links, which means I'll receive a commission if you purchase through my link, at no extra cost to you. Learn more: Affiliate Disclaimer.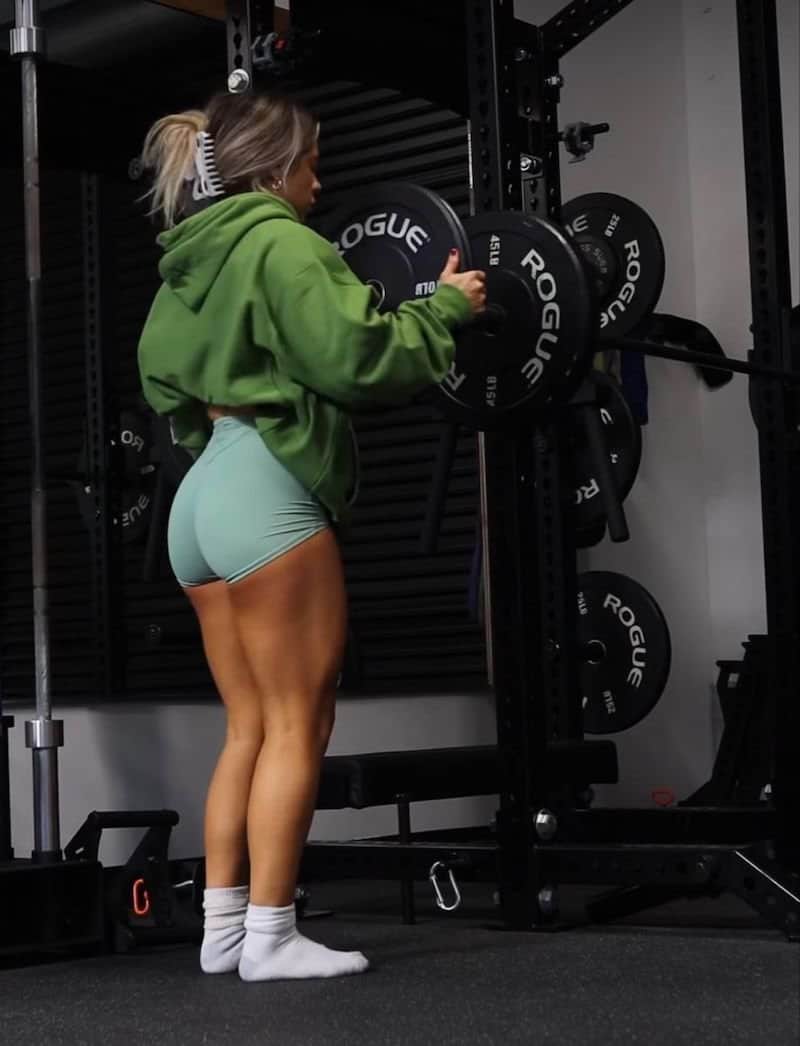 Funny Gym Private Story Names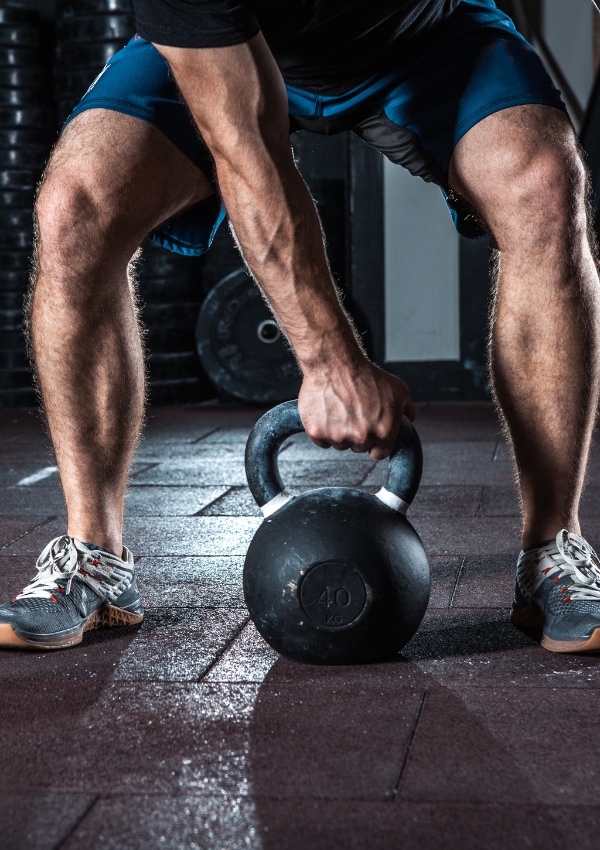 Laugh your way to good abs with these super funny gym private story names. These work great for gym rats of any gender.
1. Torn between cardio and pizza
The never-ending battle between wanting a good body and wanting to eat ALL the pizza.
2. Rows for the h03s
3. Bada$$ with a good a$$
Celebrate your glute gains with this funny gym private story name.
4. High standards, low squats
Hopefully your squats are higher than your standards when it comes to a gym bae!
5. Glutes for the sloots
6. The whey of life
We couldn't help ourselves – we had to include this cute whey themed pun!
7. Weights before dates
8. Deadlift without the lift
We ALL know how it is to feel legitimately deceased after a good workout.
9. Here for the after photo
10. Do I have abs yet?
This is definitely what we're all thinking after a single ab workout.
11. Resting gym face
12. Sore as hell
13. Only here so I can eat more later
There's no question that the people with the most muscle can pack away the most calories!
14. 99 problems but a bench ain't one
15. In Spain without the s
16.I don't sweat, I sparkle
Don't get it twisted!
17. Exercise for extra fries
18. Dear fat, prepare to die!
Gym Private Story Names For Girls
Here are the best private story names for all of the gym girlies out there!
19. What, like it's hard?
Legally Blonde fans will immediately recognize this iconic quote. This is the one for all of the girls who make lifting heavy look effortless!
20. Do it for the glutes
21. Pop, lock, & squat it
We LOVE a good updated song lyric around here. This one is perfect for leg day.
22. I don't sweat I sparkle
23. I like to lift a latte
If you're the girl cruising into the gym with a Starbucks cup, you definitely need to set this as your private story name.
24. Love at first set
25. Bad b*tches lift heavy
This gym private story name is so good it'll probably make you hit a PR the day you use it.
26. Body-ody-ody-ody
27. Glowing and growing
28. Every day is leg day
Do you wish you could deadlift every day? Then this is definitely the private story name that you need for your gym buddies.
29. Summer body loading
30. Strong girl summer
Hot girl summer needs to step aside. This year we're doing STRONG girl summer!
But let's be honest, that's kind of the same thing ;).
Gym Private Story Names For Guys
Here are some of the best private story names for the gym bros:
31. Feelin' the burn
32. Get fit or die trying
33. But first, hit the gym
Gym before anything!
34. Burns so good 🔥
35. Leveling up
36. No place like the gym
If the gym is your happy place, this is definitely the private story name for you.
37. Post-workout flex 💪🏼
38. Gains
39. BDE
Big dumbbell energy? Big deadlift energy? We'll let you decide what this stands for ;).
40. Gym rat
Inspirational Private Story Names For The Gym
Is your private story all about staying motivated and accountable? If so, then you definitely should set something inspirational as your gym private story name.
Not only will it inspire YOU, but it'll help motivate everyone who watches it!
41. This is my therapy
Obviously working out isn't an actual replacement for therapy, but it definitely can help!
This is a great private story name for anyone who has felt like the gym has improved their mental health.
42. Can't stop, won't stop
43. Run fast and lift heavy
44. I am my motivation
45. Go and get it!!
Whatever you want in life is yours for the taking!
46. 10 more reps
47. Commit to be fit
48. Growth is a process
49. Consistency > perfection
Everyone has bad days but you have to continue to show up for yourself!
50. Go the extra mile
51. Sore today, strong tomorrow
Every sore muscle is a sign that you're getting stronger!
52.I am strong
53. My future self will thank me
Even if you don't see results right away, you'll never regret a workout. Do it for your future self, trust us!
54. Just do it
55.Every step is progress
56. Progress, not perfection
57. Here to prove them wrong
58. A little better every day
Every day you work on yourself is a day that you're improving as a person! Set this as your private story name and mantra and you're guaranteed to see results!
59. Always making progress
60. Excuses don't burn calories
61. No excuses
62. Doing this for me
Working on yourself is about YOU and no one else.
63. Slow but steady
64. Mindset is everything
Cool Fitness Private Story Names
Want a private story name that's cool enough to put on a t-shirt (or muscle tank)?? Here are some of the coolest private story names for gym buffs:
65. Train like a beast
66. Eat clean, train dirty
By now, everyone knows that results come from the kitchen AND the gym. This is a great reminder of that.
67. Goal crushing
68. Sweat now, shine later
In other words, you're getting your glow-up on!
69. Work in progress
70. Chasing an endorphin rush
71. She's in the gym tonight
Sure, you could have a night out with your friends. But your future self will thank you for spending the night at the gym instead!
72. Flexing on 'em
73. Couples who train together 😍
Do you regularly post with your workout bae? Here's the perfect gym private story name for you guys.
74. Working on myself
75. Beast mode activated
76. Rise & grind
Do you like to hit the gym first thing in the morning? We call that the "rise & grind".
77. If you're not strong, you're weak
78. Shreddventure
79. Hashtag fitness
80. Eyes on the prize
81. Here for the workout selfie
Everyone knows that one person who posts a selfie every time they go to the gym! If you don't know anyone who does that, it's probably you lol.
82. Shut up and squat
83. Find your fire
84. Eat. Sleep. Lift. Repeat
85. Here for the endorphins
86. Mind over matter
Creative Gym Private Story Names
Ready to work your brain AND your muscles? Here are some creative private story names that involve puns or plays on words.
87.Hustle to get the muscle
88. Creatine chronicles
89. Pump palace
90. 21 pump street
91. Everyday I'm muscle'n
92. Avocardio
93. Weight for it
94. Gym and tonic
95. Let's taco bout the gym
96. Lifted happily ever after
97. No agony, no bragony
98. Ain't nobody got time for fat
99. Let's get whey-sted
100. Fit-(ish)
What Is A Private Story?
You've probably heard of a Snapchat story before – you upload a picture or video and your friends are able to see it for 24 hours only.
But have you heard of a private story? A private story on Snapchat allows you to make your stories only visible to certain people.
Snapchat allows you to give your private story a custom name, which makes it even more fun!
You also have the option to give friends the ability to upload their own stories.
This becomes kind of like a group chat, but with stories that are only visible for 24 hours. These group stories can also have custom names.
A gym private story is one that you use to record your workouts, track your progress, and share funny gym memes with your friends or workout buddies.
How Do You Make A Private Story On Snapchat?
In order to make a private story on Snapchat, you'll just need to follow these steps:
1. Open up the Snapchat app and select your profile icon at the top of the screen
2. Next to 'My Stories', you'll click the "+ New Story" button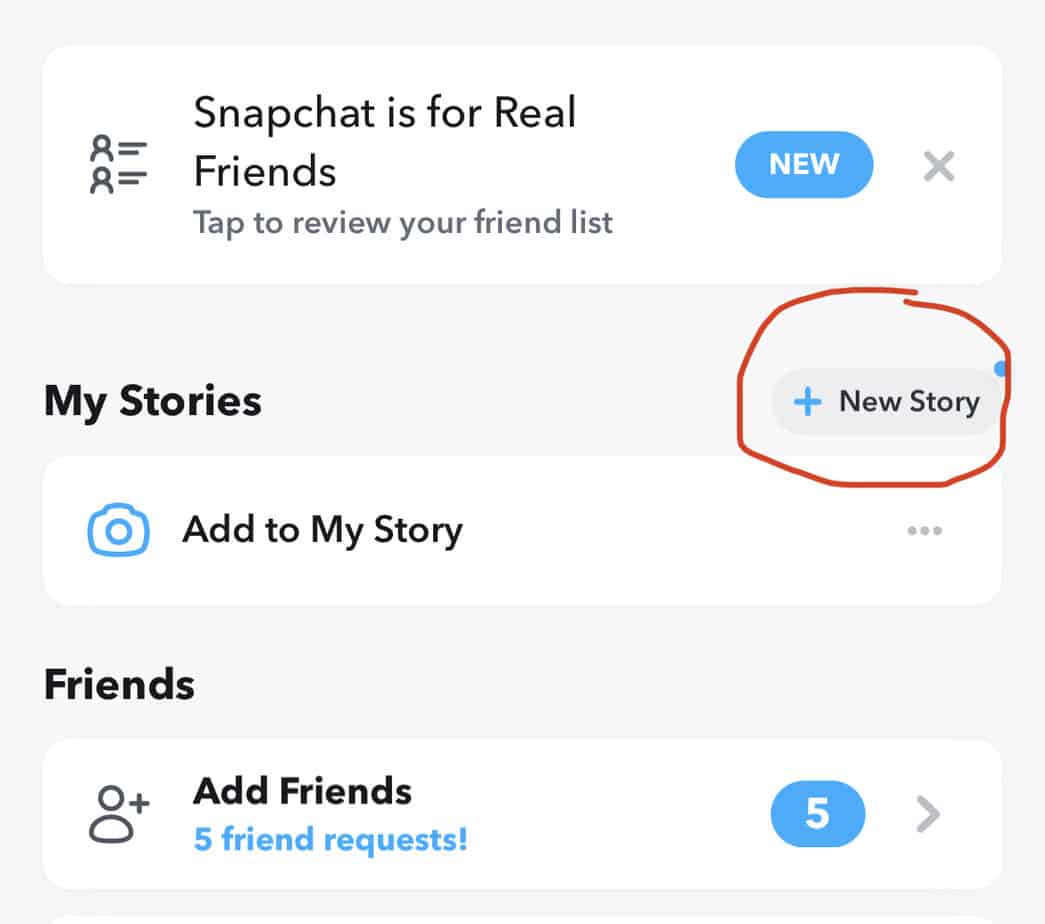 3. Click "New Private Story"
4. You'll then be able to name your private story and add friends to it
How To Name A Private Story On Snapchat
In order to name a new private story, you'll first need to follow steps 1-3 from the previous section. Then, you'll be able to name your private story and add friends to it from that screen.
How to Rename A Private Story On Snapchat
If you want to rename your private story, you'll need to follow these steps:
1. Open up the Snapchat app and select your profile icon at the top of the screen
2. Under 'My Stories', you should see your private story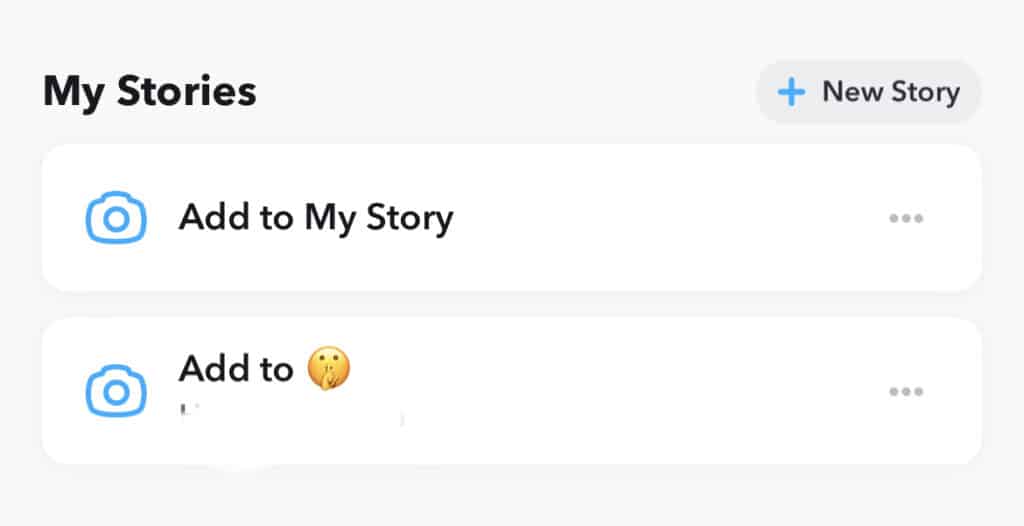 3. Click the three dots next to your private story
4. Select "Rename Story"
5. Choose your new private story name
This post was all about the best gym private story names. Hopefully you got some good ideas for what to name your fitness private story on Snapchat!
You may also like: