Do you want to be Aquamarine for Halloween this year? Here's exactly how to put together the cutest Aquamarine Halloween costume.
This post may contain affiliate links, which means I'll receive a commission if you purchase through my link, at no extra cost to you. Learn more: Affiliate Disclaimer.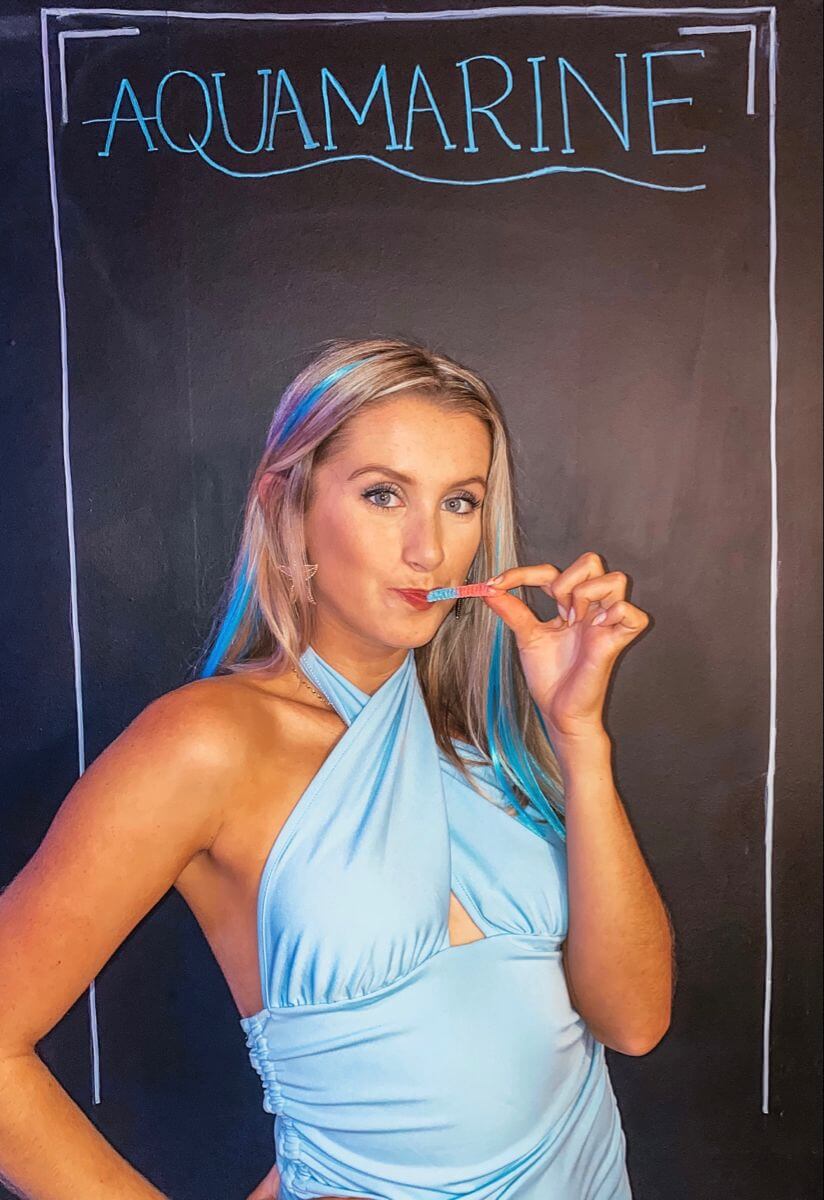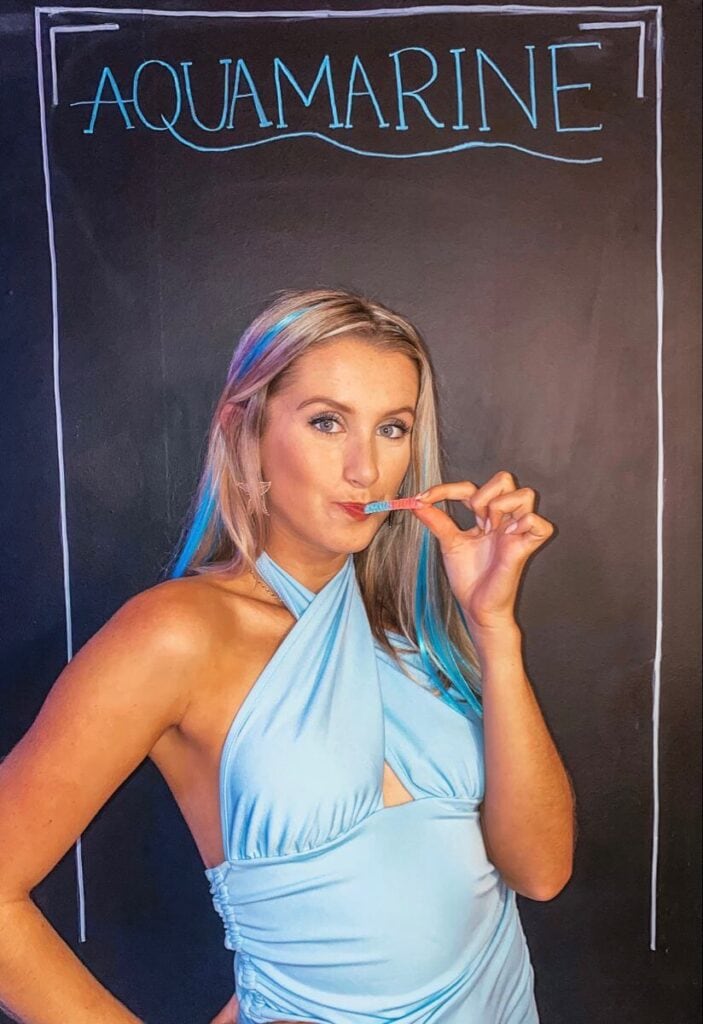 Aquamarine is a super trendy Halloween costume idea for teen and college-aged girls this year.
The main character of this hit 2000s movie wears a perfectly Y2k dress, crimped hair, and blue hair extensions. She also wears iconic starfish earrings for part of the movie.
So if you want to create the perfect Aquamarine Halloween costume, keep on reading! We'll share the essential pieces you need for this costume, give you some inspiration, and help you find where to shop for your costume essentials.
Aquamarine Halloween Costume Essentials
Aquamarine costumes aren't hard to put together, but you will need a few key essentials. Here are the most important pieces of clothing that you'll need to create an Aquamarine Halloween costume:
Aquamarine Costume Dresses
Sara Paxton, who plays the main character Aquamarine, can be seen throughout the movie wearing a turquoise dress with a wrap top.
This is the most important element of the Halloween costume, so you'll want to get this piece right!
Here are some of the cutest dresses to wear for an Aquamarine costume this Halloween:
How To Get Aquamarine's Hair Look
Another must-have item for this Halloween costume is teal or aqua hair extensions. Her character has blue-green streaks in her hair for the duration of the movie.
This is a really important element of an Aquamarine costume. Here are some perfect hair extensions that you can clip in to your hair for this costume idea:
She wears her hair straight for part of the movie and crimped for the other part. Decide how you're going to wear your hair before buying the extensions.
If you're going to be crimping your hair, I recommend buying the curly teal extensions so that they blend in better. If you don't already have a crimper, this one has great reviews on Amazon and looks like it creates the perfect early 2000s look.
If you would prefer not to wear hair extensions, you could also use temporary dye or hair chalk to get her iconic streaks. Keep in mind that this will only work on really light blonde hair.
Here are some good options for dye and chalk from Amazon:
Aquamarine Costume Jewelry
The main character in Aquamarine has some pretty iconic jewelry choices. The most notable piece of jewelry are her talking starfish earrings.
Here are some good options for starfish earrings:
Aquamarine Costume Inspiration
Now that you know what key pieces you need for an Aquamarine Halloween costume, it's time to put it all together.
To help you out, I've put together a few examples of people who have totally rocked the Aquamarine costume for Halloween.
Aquamarine Halloween Costumes On TikTok
Aquamarine Costume Ideas From Pinterest
This post was all about how to put together the perfect Aquamarine Halloween costume.
Need more Halloween costume inspo?