This post is all about super cute 18th birthday gifts for her.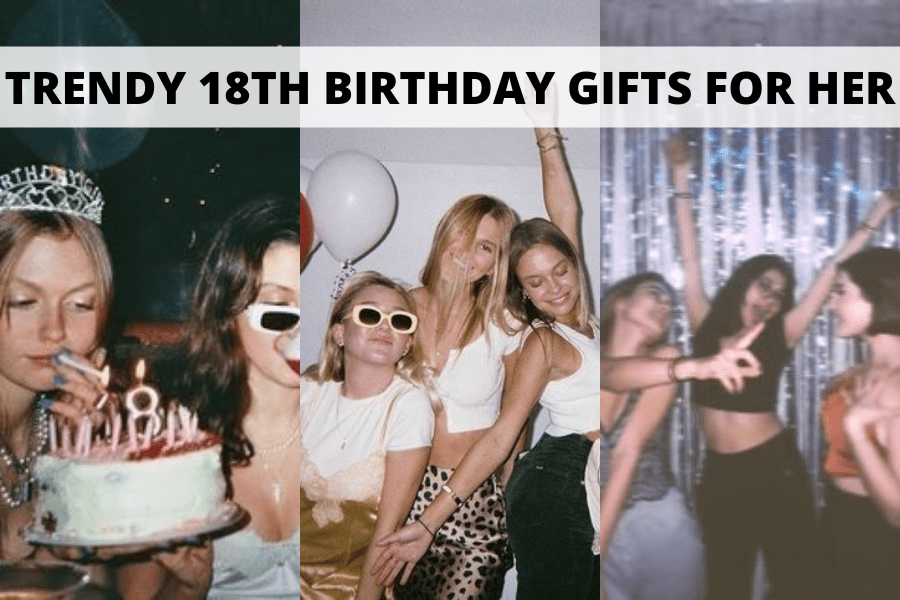 This post may contain affiliate links, which means I'll receive a commission if you purchase through my link, at no extra cost to you. Learn more: Affiliate Disclaimer.
Not sure what to get an 18 year old girl for her birthday? To be honest, 18 year olds can be really hard to shop for! They're right on the line of being adults, but they're still technically teenagers as well.
When I was looking up the best 18th birthday gifts for her, I honestly felt like some of the articles out there were pretty outdated. Most 18 year olds are super trendy these days, and they definitely want gifts that reflect their style.
That's why I put together this guide of 35+ super trendy 18th birthday gifts for her that she'll ACTUALLY want!
This post is all about the trendiest 18th birthday gifts for her. These are the trendiest gifts out there right now that 18 year old girls are actually asking for.
The Best 18th Birthday Gifts For Her
I am OBSESSED with this eyelash serum from Grande Lashes. You basically just apply it to your lashes and they start growing in thicker and darker. It's a really great alternative to getting fake lashes.
Any 18 year old would love to get this lash serum gift set for a birthday present. It comes with a full size lash serum, mascara, and an eyelash comb that helps remove excess mascara and makes your lashes look super natural.
Who couldn't use another pair or two of trendy sunglasses? These rectangle frame sunglasses are super popular right now with teenagers and college girls.
The best part? You can get a set of two sunglasses for under $15. Such affordable 18th birthday gifts for her!
Another super trendy 18th birthday gift is pretty much anything with a yellow smiley face on it. I've seen this cute design on sweatshirts, slippers, beanies, etc. lately.
One of my favorite ways to wear this trend is these smiley face slippers. They're so soft and cozy but also look really cute.
[RELATED: 50+ Super Trendy Gifts for Teen Girls]
5. Cute Candles
Aesthetic candles are all the rage right now. This is a really great 18th birthday gift idea because it's really thoughtful but they're also really affordable.
The body shape candles are HUGE and Instagram and TikTok right now in the home decor niche. I swear everyone has them in their house.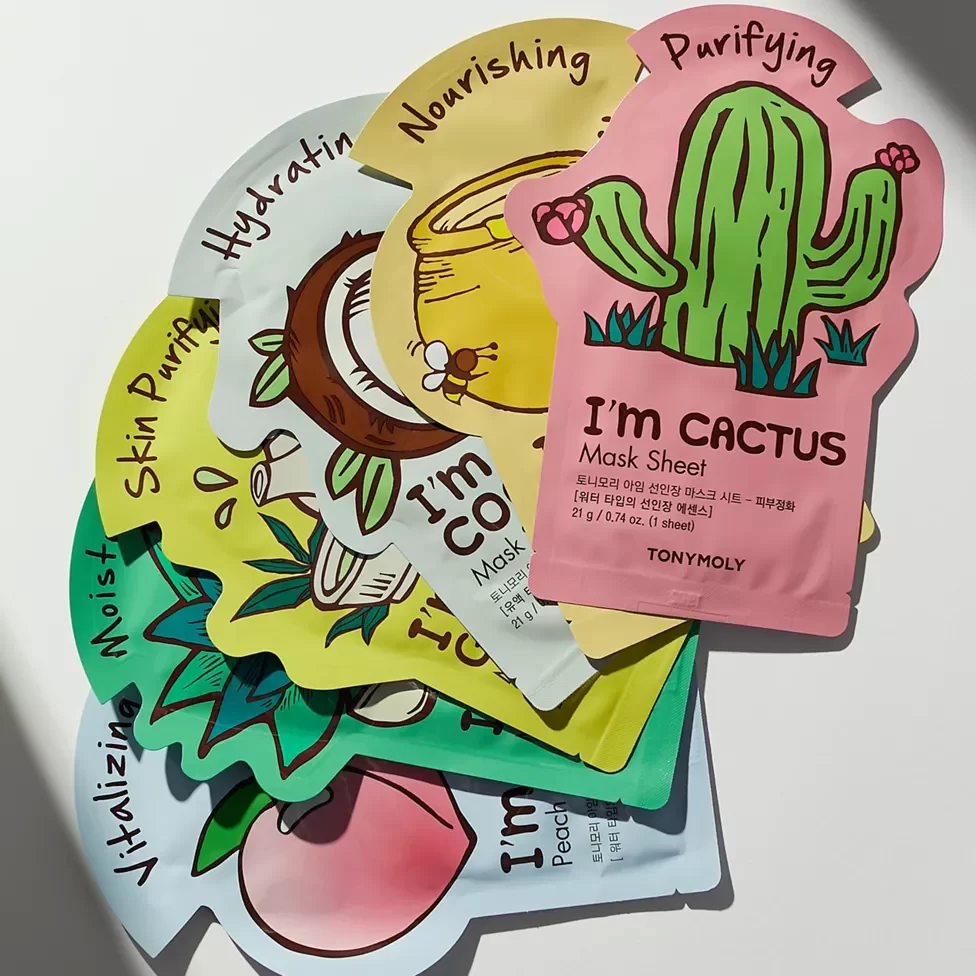 A great gift for an 18 year old is this sheet mask set by the brand TONYMOLY. I've used this brand before and they're such great quality for a really affordable price.
I love this set because you can try out different kinds so you know what works best with your skin type. Plus, it just feels so luxurious to lounge around in a sheet mask.
One thing that (unfortunately) all women should have is a personal safety alarm. This alarm from Birdie sets off a super loud siren and strobe light when the pin is removed. This will create a diversion and hopefully deter any potential attacker.
This gift is especially important for any 18 year old girls who are headed off to college. Ideally college campuses should be a really safe environment, but the reality is that a lot of crime does happen at universities and in the areas around them.
[RELATED: 5 Best Dorm Room Lock Boxes For College Students]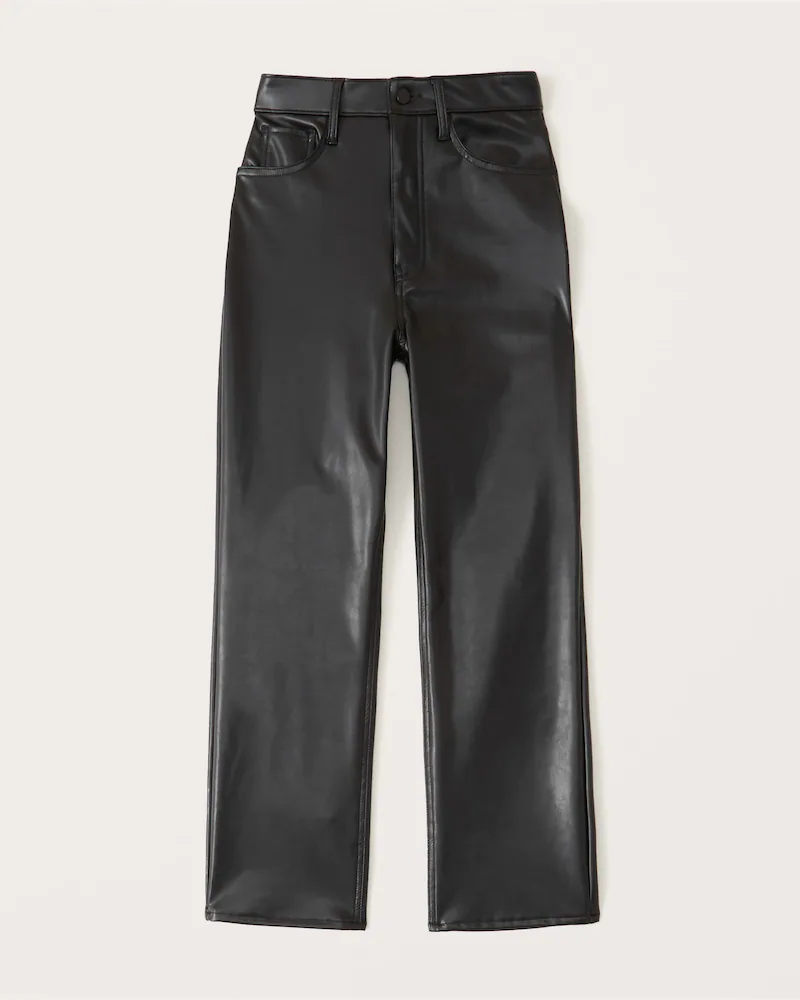 Leather pants are SO on trend right now, especially the straight leg ones from Abercrombie. She'll be so impressed that you know the trends if you get her a pair of leather pants for her 18th birthday.
9. Gold Hoops
You can't go wrong with some classic gold hoops for an 18th birthday gift. Jewelry can be such a personal preference, but pretty much every 18 year old I know wears gold hoops.
If you're looking for fine jewelry that will be timeless, Mejuri makes really high quality jewelry in solid gold and gold plated materials. My most-worn earrings of all time are the Between Hoops from Mejuri. They're super dainty and lightweight so I can wear them every day without hurting my ears. Plus, they're solid gold so I know they'll last a lifetime.
If you're looking for a more affordable option, these gold hoops from Amazon have amazing reviews and seem to hold up really well too.
[RELATED: 30 Gifts For College Girls That They Actually Want]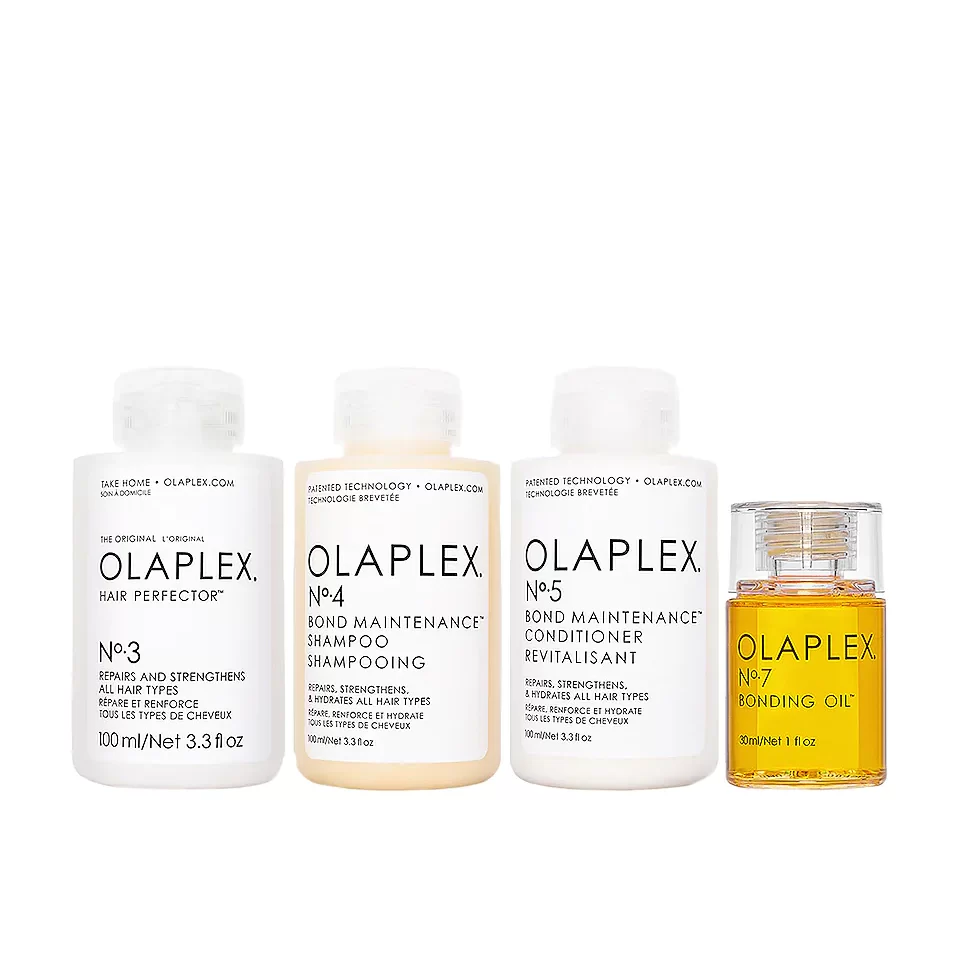 OLAPLEX is having a huge moment right now! I swear I see a new TikTok with someone talking about how OLAPLEX saved their hair every single day.
A great way to try out this hair care line is by starting with a gift set. You'll get several products that are designed to work together so you can see how your hair reacts without making a huge financial commitment.
This set also makes such a good 18th birthday gift for girls who want to upgrade their hair care routine.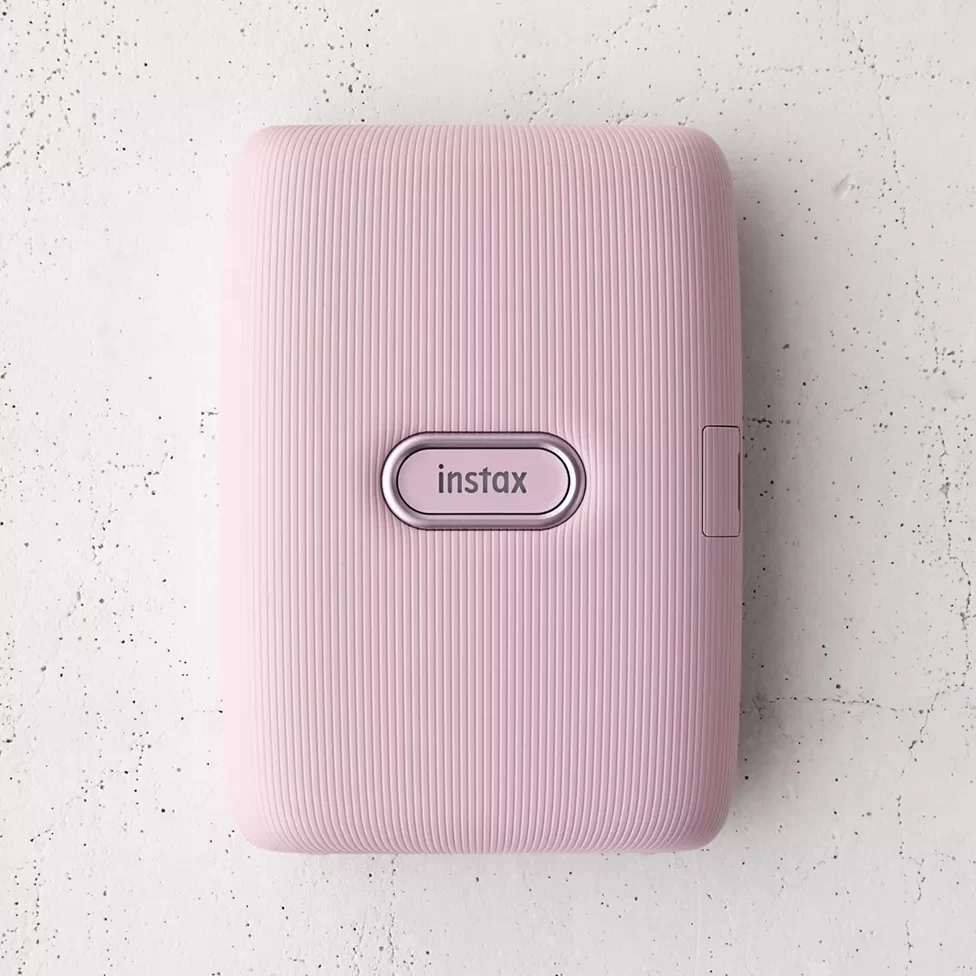 I'm absolutely obsessed with this smartphone printer by Instax! I have a million pictures on my phone that I honestly never really take the time to look through.
It would be so nice to have a little printer so that I could hang up the pictures on my wall and look at all the time. This is definitely such a thoughtful 18th birthday gift idea.
12. Cozy Pajamas
Who doesn't love getting a set of comfy pajamas for a gift? I swear you can't go wrong with a good matching pajama set for pretty much anyone.
These two options from Amazon are super highly rated and are so cute for an 18 year old.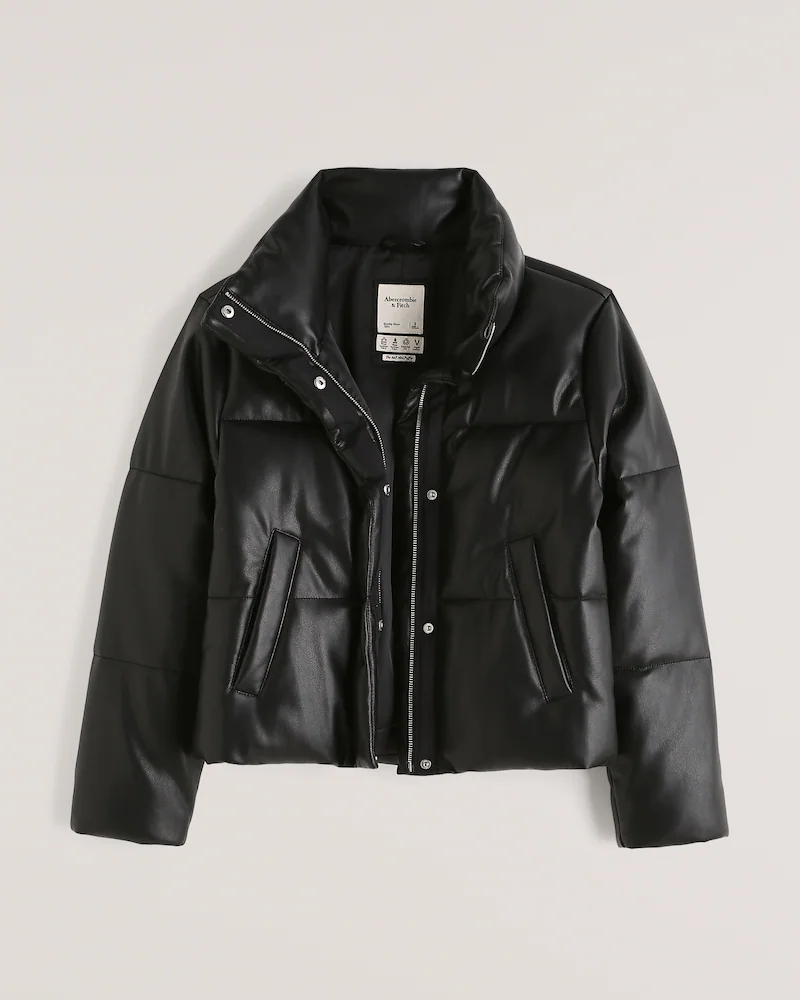 I swear the leather puffer coat is going to be THE coat of the season this year. I just got back from Europe and I saw these puffer coats everywhere.
One of the top rated leather puffer coats is this one from Abercrombie. I love that it's slightly cropped so it has a more modern feel. She'll be ahead of the trends with this 18th birthday gift for her.
14. Claw Clips
Raise your hand if you're SO excited that claw clips are back in style!! I was so glad that this trend came back because it's such an effortless way to style your hair.
Any teenage girl will love to get a few more claw clips to add to her collection. I'm obsessed with these colorful ones from Amazon because they actually hold my super long hair in place all day. The gold metal ones are also really trendy right now because they go with pretty much any outfit.
[RELATED: 25 Best Gifts Under $25 For Anyone On Your List]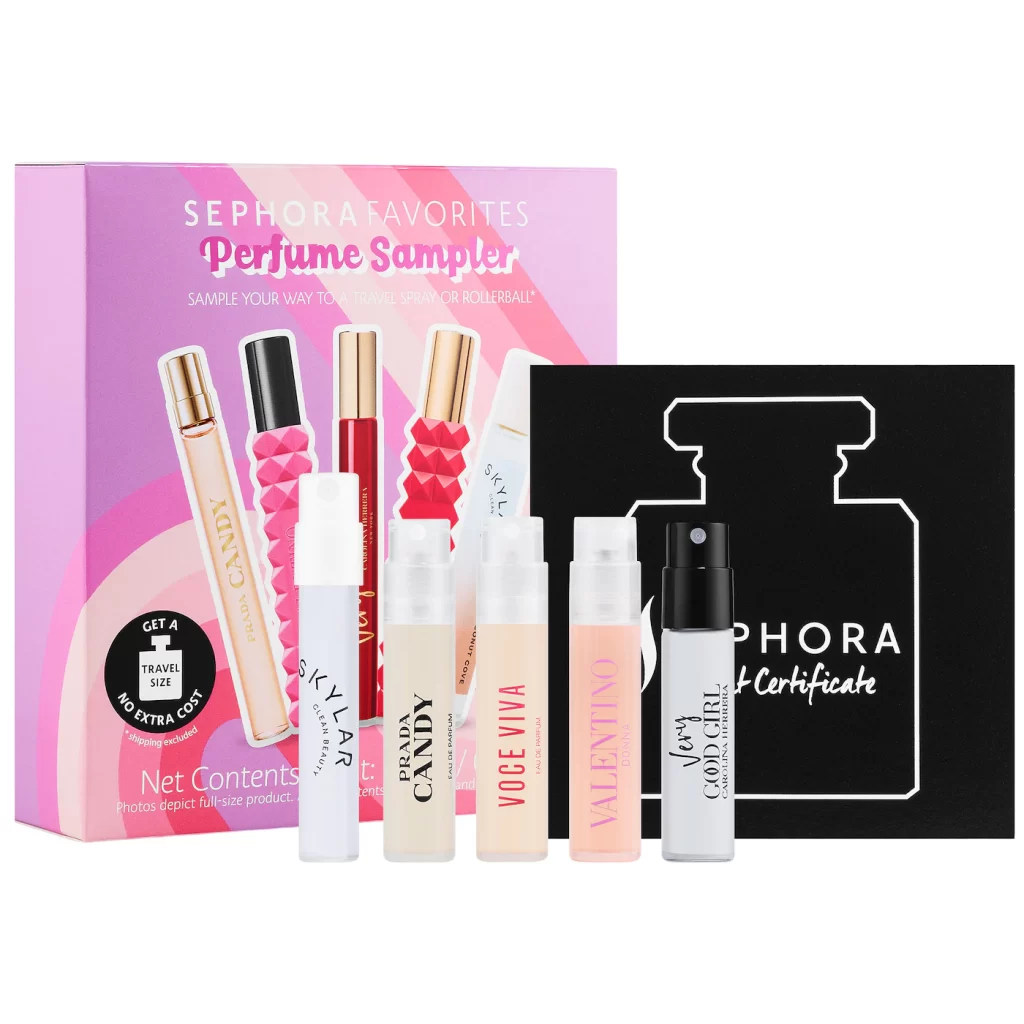 This is one of my absolute favorite gift ideas for this year. Sephora has these perfume sampler sets that let you try out a bunch of different perfumes to see which one suits you the best.
Once you've figured out your favorite, you can redeem the voucher inside for a travel size bottle of perfume! Such a good deal because most of the perfumes included cost more than the set itself.
This sampler set sells out a lot, so if it's not in stock right now you may have to wait a little while for it to come back.
Everyone I know who has an iPad is absolutely obsessed with it. They're so helpful for productivity, taking notes, and reading books. If she's heading off to college soon, this is a great birthday gift that she'll actually use.
I love using my iPad with the Apple Pencil. It makes it so easy to take notes or draw with my iPad.
17. Lululemon Belt Bag
The Lululemon belt bag is such a popular gift this year. I've seen it on SO many people's gift wish lists. I love that it's super simple so you can dress it up or down.
I have seen SO many teen girls walking around with these scrunch handle bags lately. They totally fit with the 90s/Y2K vibe that's really trendy this year.
There are some more expensive brands that make bags like these, but honestly this one from Amazon looks exactly the same and it's like 10x cheaper.
19. Workout Clothes
Workout clothes are my favorite type of clothes to buy because they're practical AND super comfy. She'll love having more clothes to work out in or just lounge around the house in.
How genius is this new product from Apple? You can attach them to pretty much anything and then track them with your iPhone. I've previously recommended the Tile trackers in my gift guides but honestly I'm super impressed with the Airtags. They connect to the Apple network so you can get more accurate tracking data because they'll be picked up by other iPhone users around you.
I really want to get one of these for my keys, so this Airtag holder keychain would definitely come in handy as well.
21. Coffee Maker
If she's heading off to college soon, she'll definitely want her own coffee maker for her dorm room. The most popular dorm room coffee makers are Keurig Minis.
I love the Keurig Mini for dorms because they're super compact, affordable, and they look cute on a desk or countertop.
This at-home gel manicure set is a GAME CHANGER for anyone who likes to get their nails done. You can basically get a gel manicure at home any time you want for the price of one salon manicure. I love that this set comes with the UV light, nail polish, and some manicure tools.
Any teen girl would LOVE to get a pair of Airpods for her 18th birthday gift.
To be honest, I always thought Airpods were kind of dumb until I got a pair. Now I see what everyone else has been raving about all these years. They connect so quickly to my phone, they fit in my ears really well, and the battery lasts for SO long.
This alarm clock is one of the best products I've ever gotten as a gift. Before using it, I always woke up so abruptly from my phone alarm and would feel like my head was in a fog for awhile.
This alarm clock wakes you up gently with light and soft music, so it's a super peaceful and natural way to wake up. It definitely helps mornings feel less chaotic.
I know socks are always seen as kind of a lame gift, but I promise these ones are different! They're made out of the softest material ever and honestly feel SO luxurious on your feet.
One reviewer said "They're not your typical fuzzy socks. These socks make your feet feel like they are staying in a 5 star resort!! Buy them."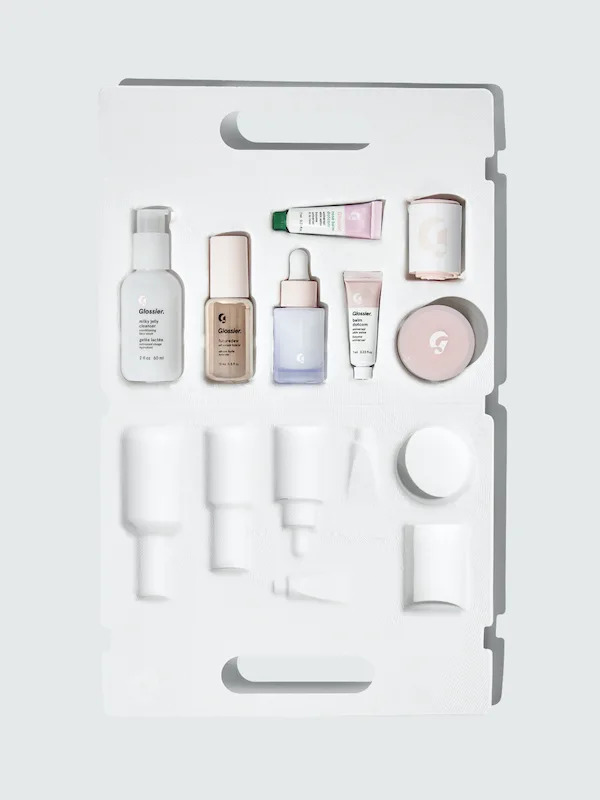 What 18 year old girl isn't obsessed with Glossier? They make such good products for pretty affordable prices (plus the packaging is so cute).
This gift set has pretty much everything you need for your skincare routine, all in super convenient travel-size containers. This would be a great gift because she could use the whole set as her toiletries kit when she's traveling.
While we're on the topic of skincare, another perfect gift idea for 18th birthday is this jade roller & gua sha set. These two skincare tools are really popular right now. They help with lymphatic drainage, skin elasticity, and they also just feel really good on the skin.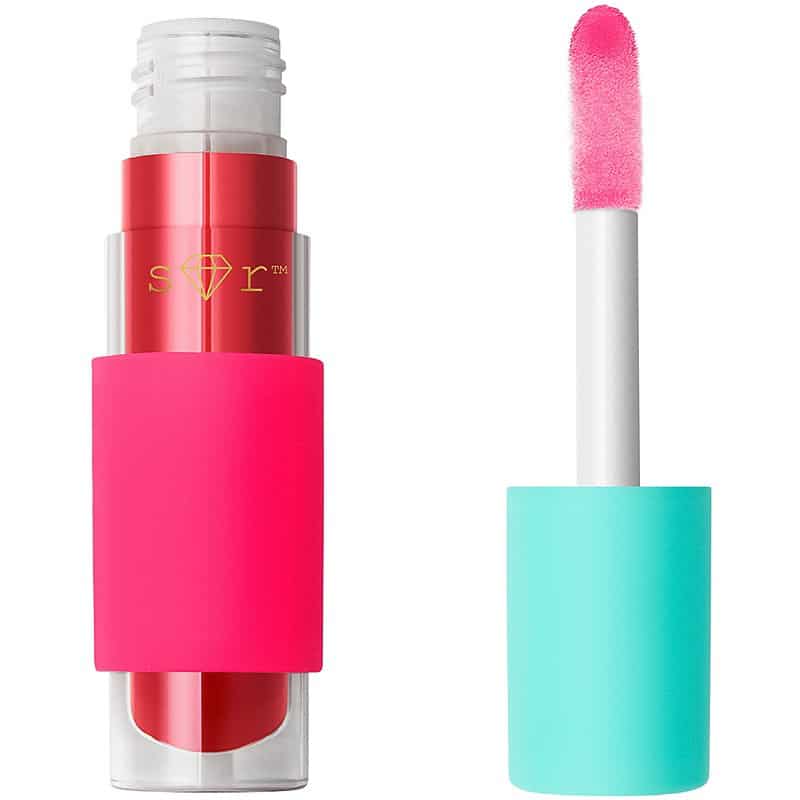 This lip oil from Tarte is my latest obsession. I got one in a kit a few months ago and I have been wearing it religiously ever since. It's basically like lip gloss that actually hydrates your lips!
I love that it just has a subtle tint so it doesn't look like you're wearing a ton of product. Plus, it tastes and smells soooo good.
Film is definitely having a comeback. There's just something so unique and nostalgic about photos shot on film.
If she loves taking pictures, she'll absolutely obsess over having her own film camera. I use this one from Canon and it's really great for beginners. Make sure to get her a couple rolls of film to go with it!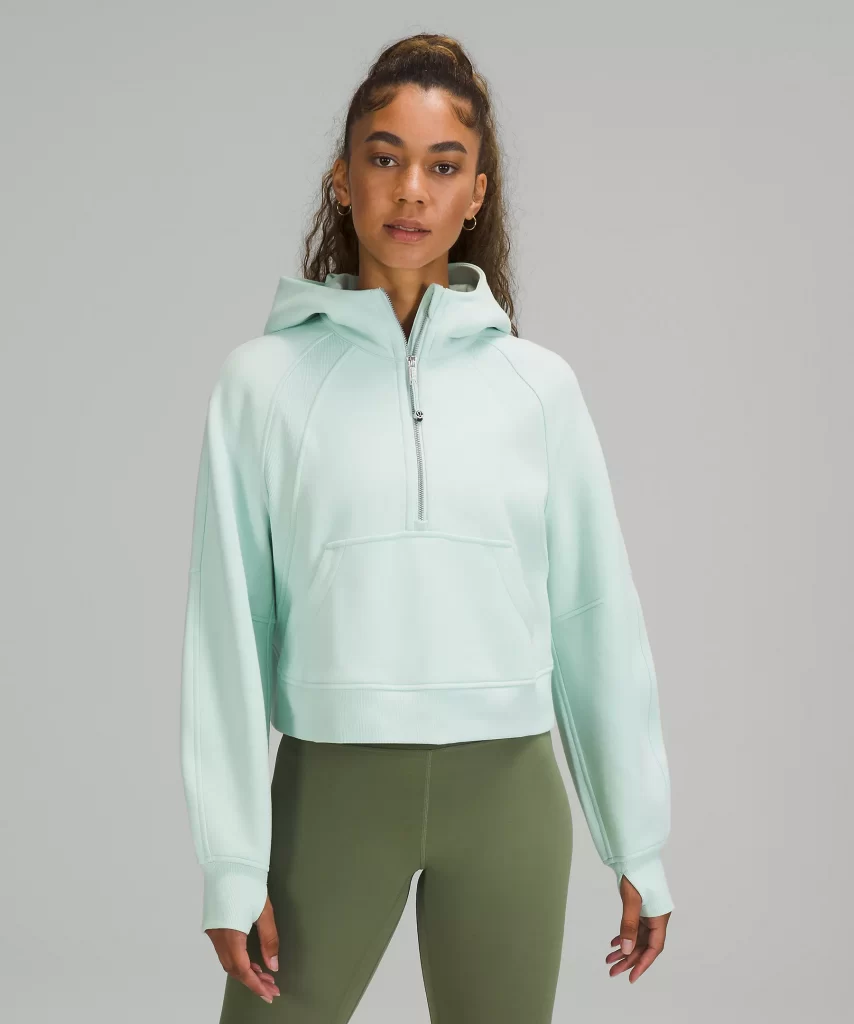 Anything from Lululemon is a great gift for 18 year old girls. One of their most popular products is this Scuba Oversized Half-Zip Hoodie.
I love that it's a little bit oversized and cropped for a super modern silhouette. Plus, it comes in a bunch of cute colors.
This is the perfect birthday gifts for 18 year olds who work out or play sports. It helps with sore muscles, break up tough knots, and relieving pain.
I love this one from Amazon because it comes with a bunch of different attachments, which can be good for targeting different areas.
If she's skincare obsessed (who isn't?), she'll love to get this skincare fridge as an 18th birthday present. It's the perfect place to store all of her favorite skincare products so they don't go bad. It also feels sooo good to put cold products on your face.
33. Neon Sign
If she wants an aesthetic bedroom, you have to get her a neon sign for her 18th birthday gift. There are so many cute neon signs on Amazon so you'll definitely find one that fits her style.
I am absolutely obsessed with my Comfy! I wear it all the time when I'm studying, working at home, watching TV, etc.
It's basically like a blanket with arm holes. It's so nice because you can basically walk around with a blanket wrapped around you at all times. They make them in a ton of cute colors so you'll definitely find one that she loves.
How CUTE is this keyring bracelet? I love that it's a practical gift that's also super stylish. She'll definitely never forget her keys if she has this adorable keyring attached.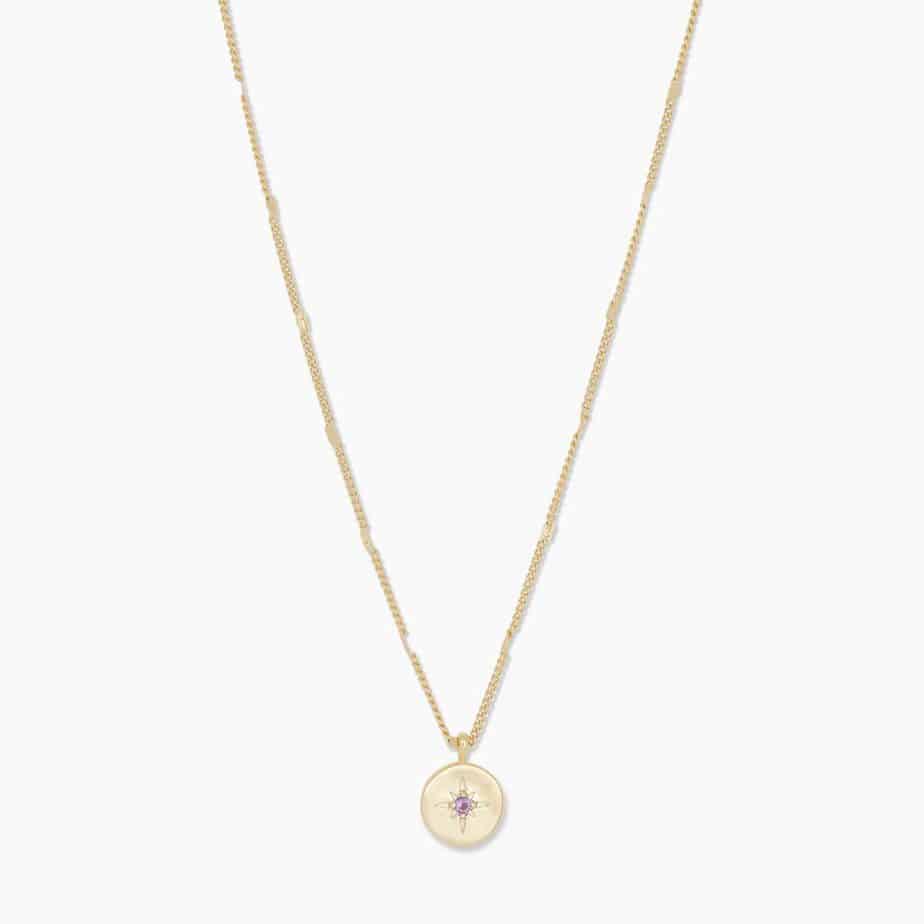 I absolutely LOVE getting personalized gifts. They really show that the gift giver put some thought into the present.
This birthstone coin necklace is such a thoughtful gift to give for an 18th birthday. You can choose any birthstone to add to the center of this gorgeous pendant necklace from Gorjana. I love buying jewelry from Gorjana because their pieces are super high quality and last a long time.
37. Gift Cards
Not sure if she'll like any of the gifts on this list? Get her a gift card so she can pick out anything she wants! Some of the best stores to get gift cards for are:
Amazon
Sephora
Target
H&M
Lululemon
Nordstrom
Starbucks
This post was all about the best 18th birthday gifts for girls.
You may also like: