This post is all about cheap tapestries to hang on your dorm room wall.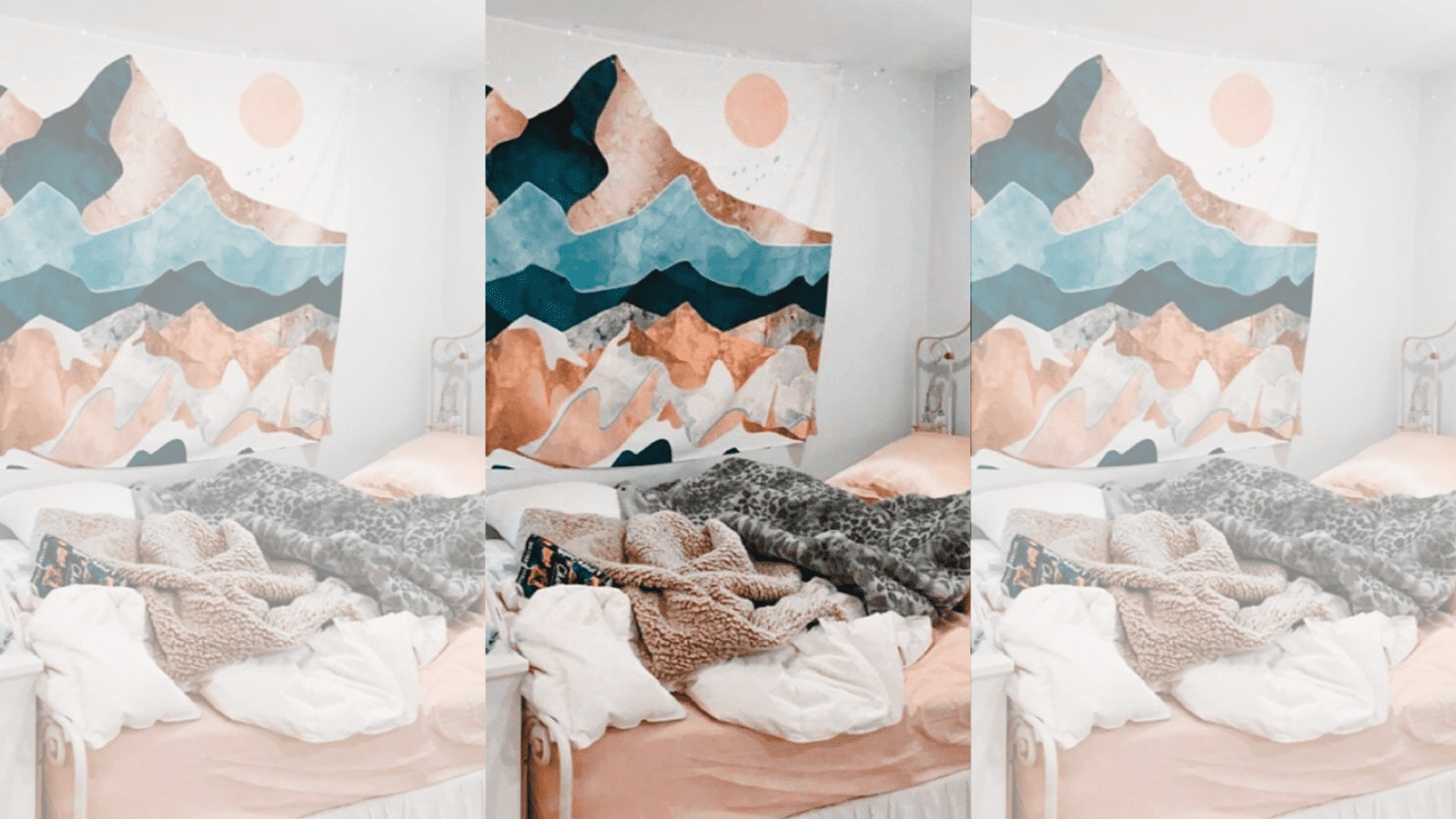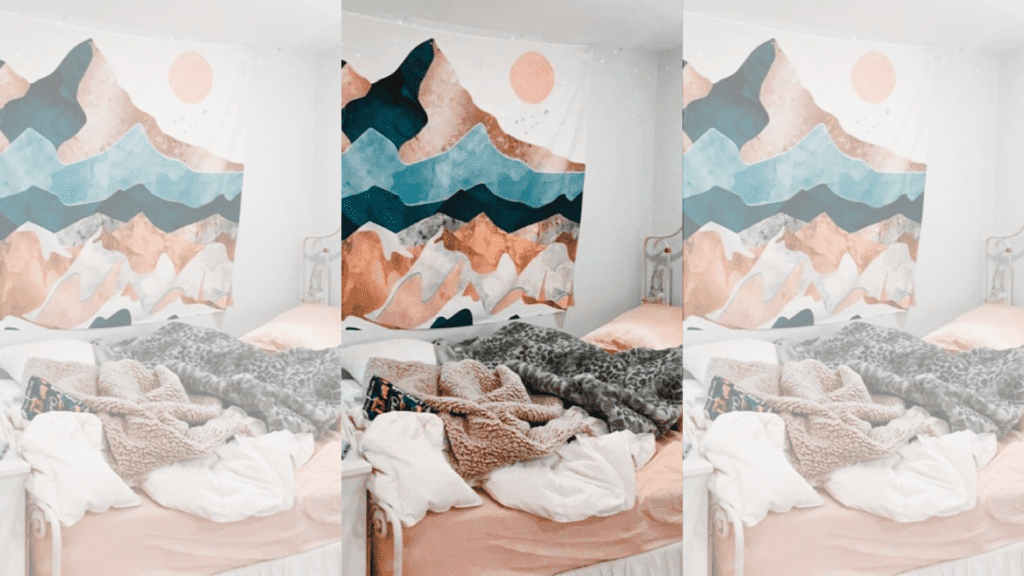 If your dorm room is anything like mine was, the walls are a boring beige color. The whole room can feel a little monotone and bleh if you don't have any cute wall decor.
Tapestries are a great way to add a big statement to your dorm room decor. They're also very lightweight so you can hang them without damaging the walls. Best of all, most tapestries are very affordable. Every tapestry on this list is under $25.
Here are 35 of the cutest tapestries you can hang on your dorm room wall. Click on the images to shop!
This post may contain affiliate links, which means I'll receive a commission if you purchase through my link, at no extra cost to you.
Mountain Tapestries
Floral Tapestries
Mandala Tapestries
Ocean/Water Tapestries
Lunar Tapestries
Forest Tapestries
Art Tapestries
Line Art Tapestries
Funny Tapestries
Girly Tapestries
Animal Tapestries
Plant Tapestries
This post was all about 35 cheap tapestries you can hang in your college dorm room.
More dorm room decor ideas: