25+ Genius Little Miss Party Ideas You Should Copy
Looking for the best little miss party ideas? Here are 25+ super funny ideas for little miss shirts that you'll want to copy for the next party.
This post may contain affiliate links, which means I'll receive a commission if you purchase through my link, at no extra cost to you. Learn more: Affiliate Disclaimer.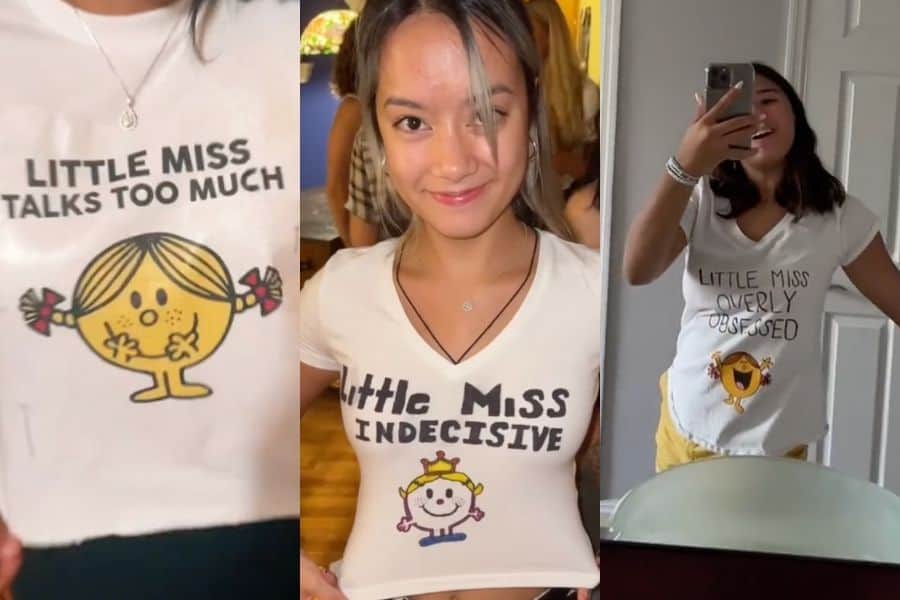 Themed parties are all the rage right now, and the little miss party theme is definitely one of the most creative.
This theme involves dressing up as your "little miss" character, or something funny about yourself that is a defining characteristic.
This party theme is super fun because it gives you the opportunity to poke some fun at yourself and be creative. You'll also have so much fun seeing what all of your friends put on their own little miss party shirts.
This post goes over everything you need to know about little miss parties – what they are, what to wear to one, and some funny little miss t-shirt ideas to copy.
What Is The Little Miss Party Theme?
The trend of the Little Miss party, popularized by TikTok, involves dressing as a defining characteristic of yourself.
You write that characteristic on a shirt, along with one of the "Little Miss" characters, and wear it to the party.
If you've never heard of the Little Miss characters, they first appeared in a children's book series by Roger Hargreaves. They tell the story of little animated characters who are named after a personality trait.
The point of a Little Miss / Little Mr. party is to poke fun at yourself, so have fun with it and get creative!
Little Miss parties are really popular with college and high school aged people right now. You could host a Little Miss / Little Mr. party for a birthday, frat party, or just as a random fun party theme.
P.S. similar party themes are the white lies party idea and the red flags party idea, which we wrote entire posts about! Check those out next.
What Do You Wear To A Little Miss Party?
If you're invited to a Little Miss themed party, you're probably wondering what you should wear.
Partygoers should dress up in t-shirts with their personal "Little Miss" character written on them. You can write directly on your shirt with a permanent marker, or just fix a sheet of paper with your Little Miss character onto the shirt.
You can see all of our T-shirt ideas below for a better idea of what to wear!
Little Miss Party T-Shirt Ideas For Girls
One of the best parts about a Little Miss party is the t-shirts. If you're not sure what to put on yours, here are some of the funniest Little Miss party shirt ideas that we could find for girls:
1. Little Miss Control Freak
2. Little Miss Overly Obsessed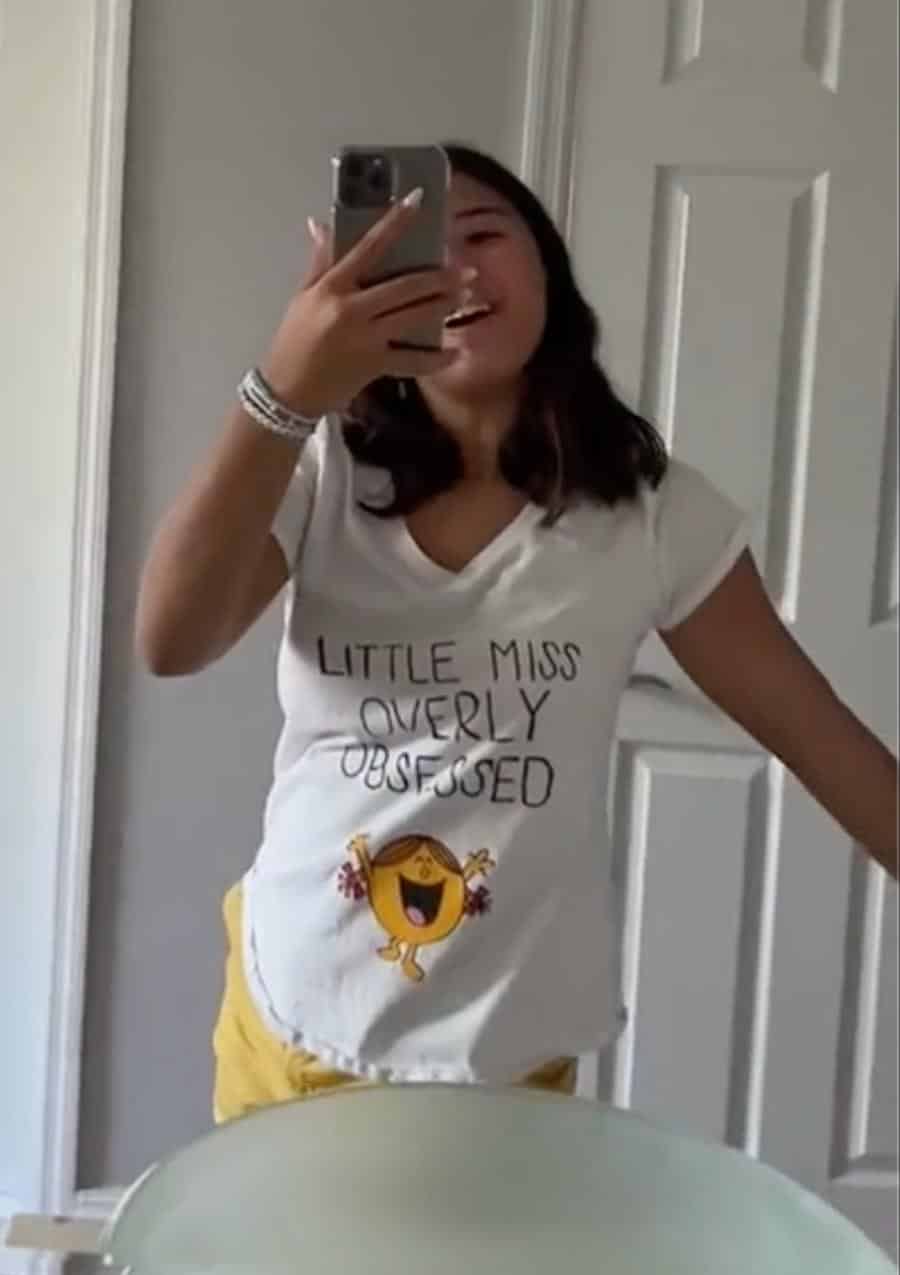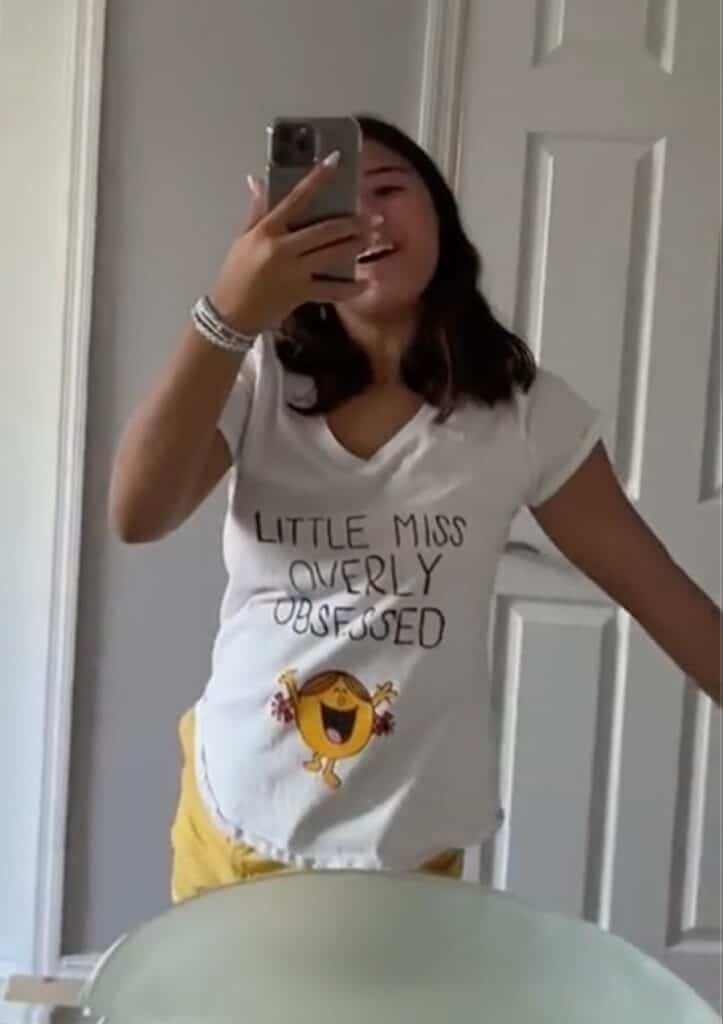 3. Little Miss Indecisive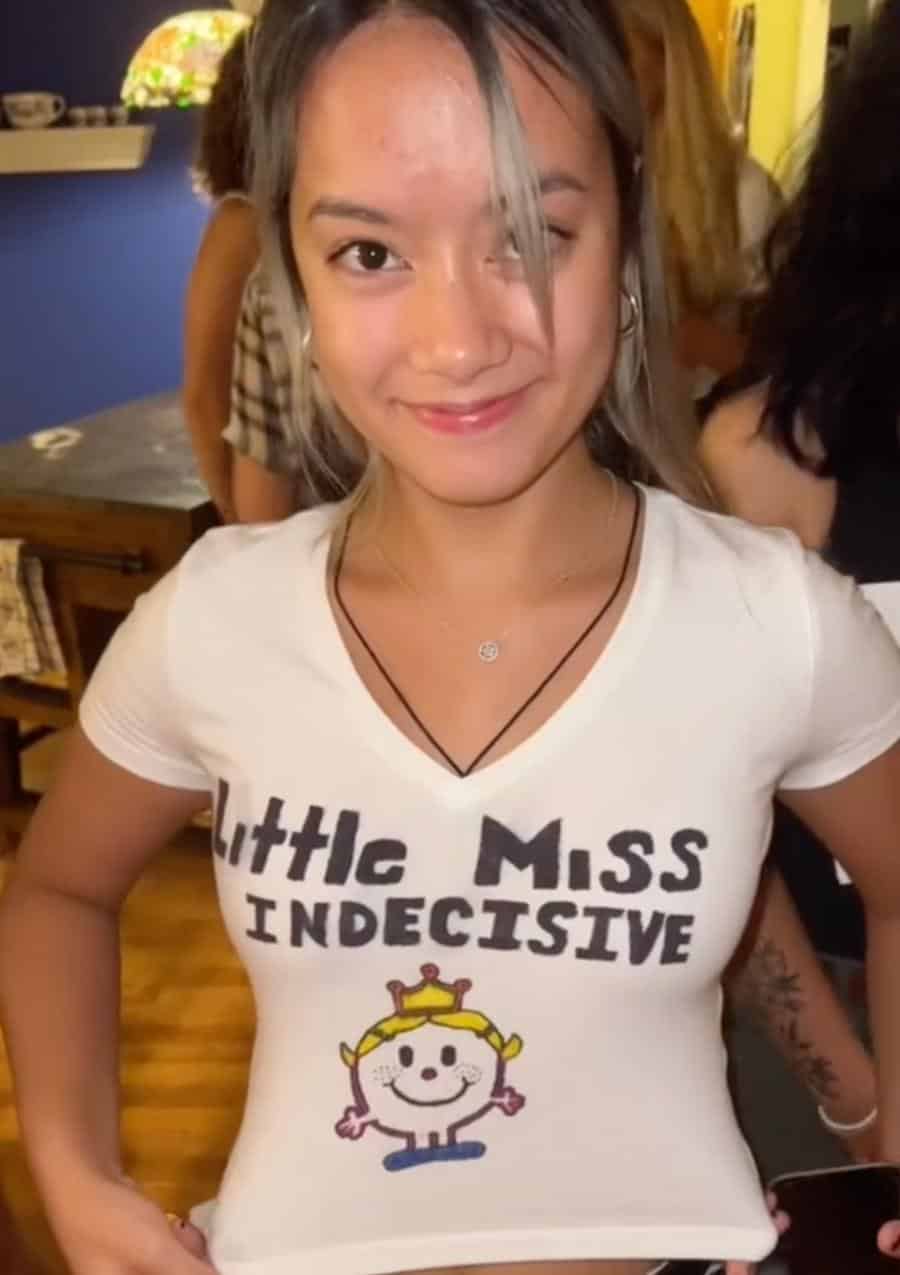 4. Little Miss "Are You Gonna Finish That?"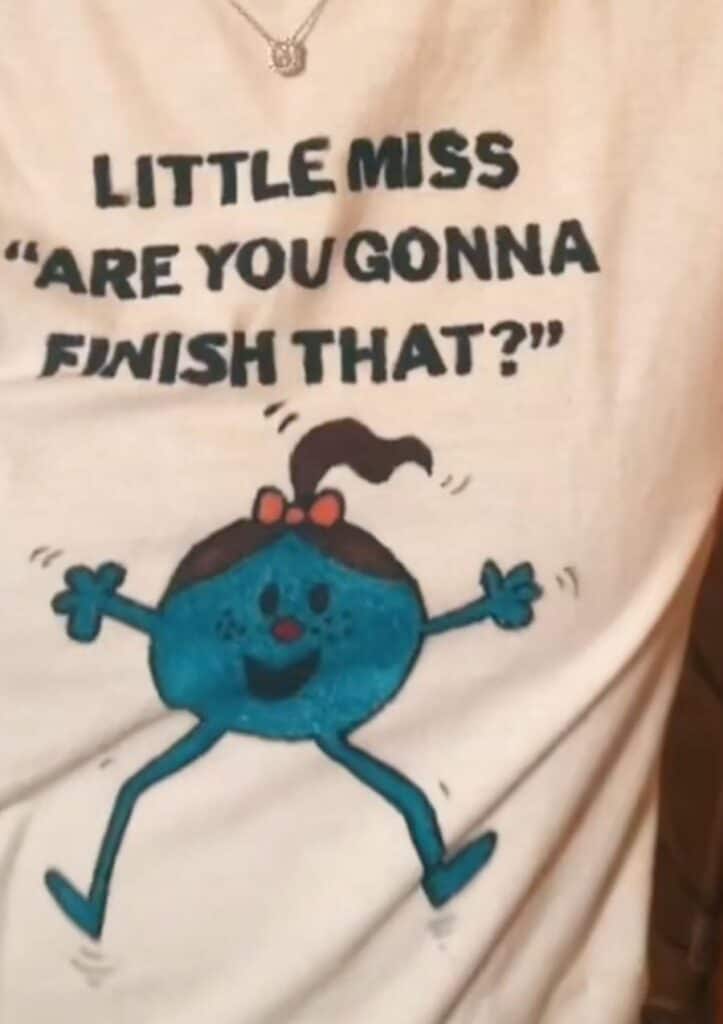 5. Little Miss Shoplifter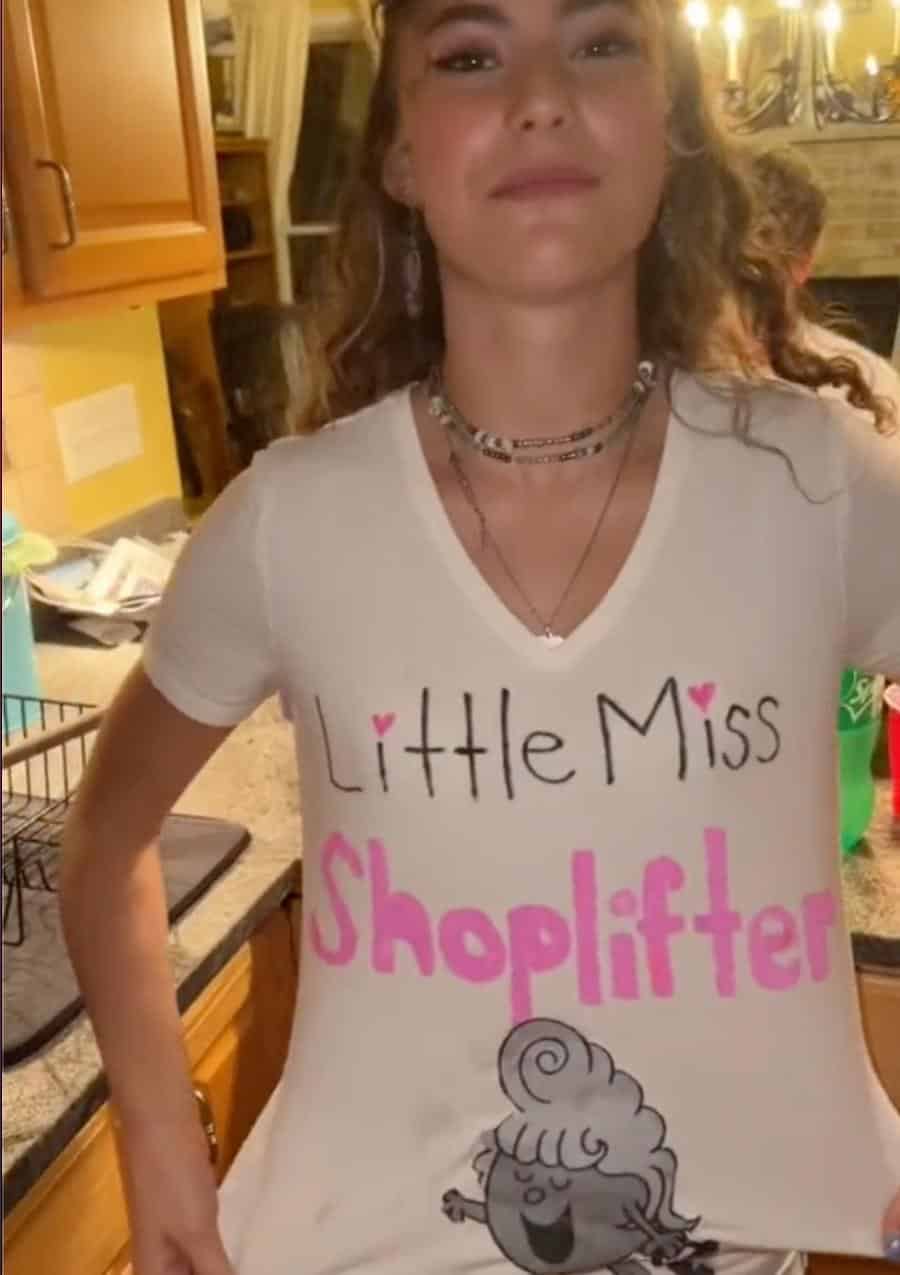 6. Little Miss "Shots??"
7. Little Miss Homie Hopper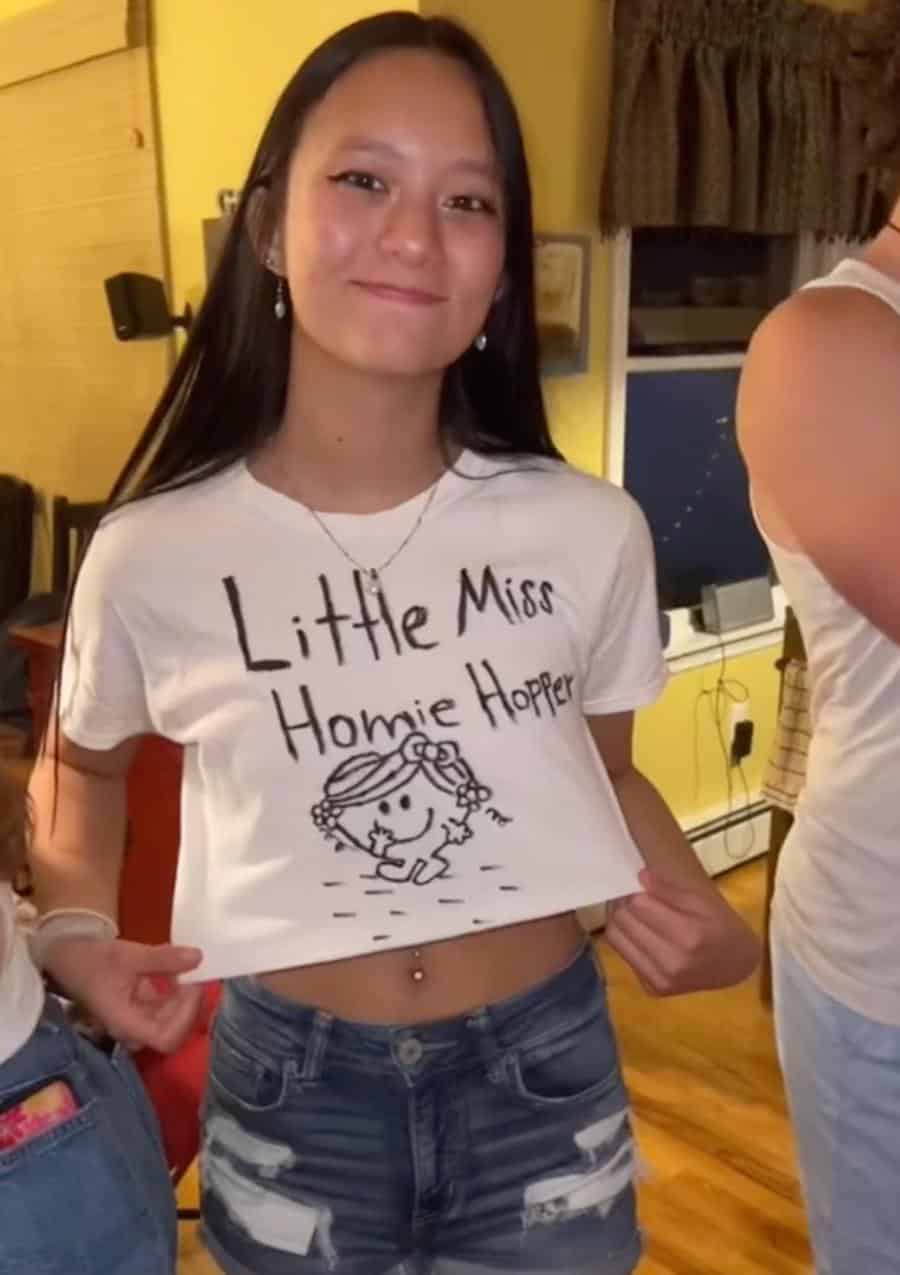 8. Little Miss Only Listens To Bad Bunny
9. Little Miss Croissant Addict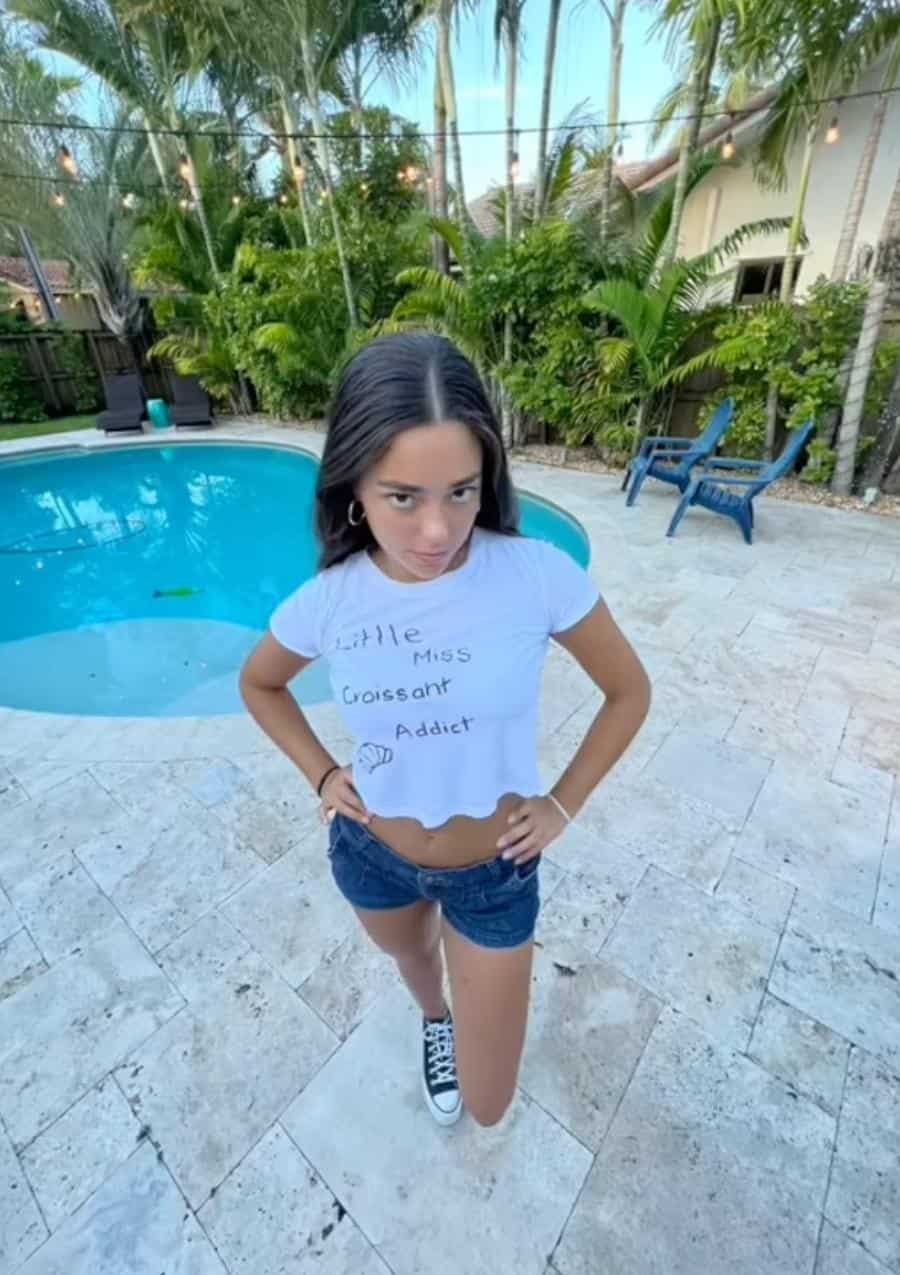 10. Little Miss Trauma Dump
11. Little Miss Pickle Girl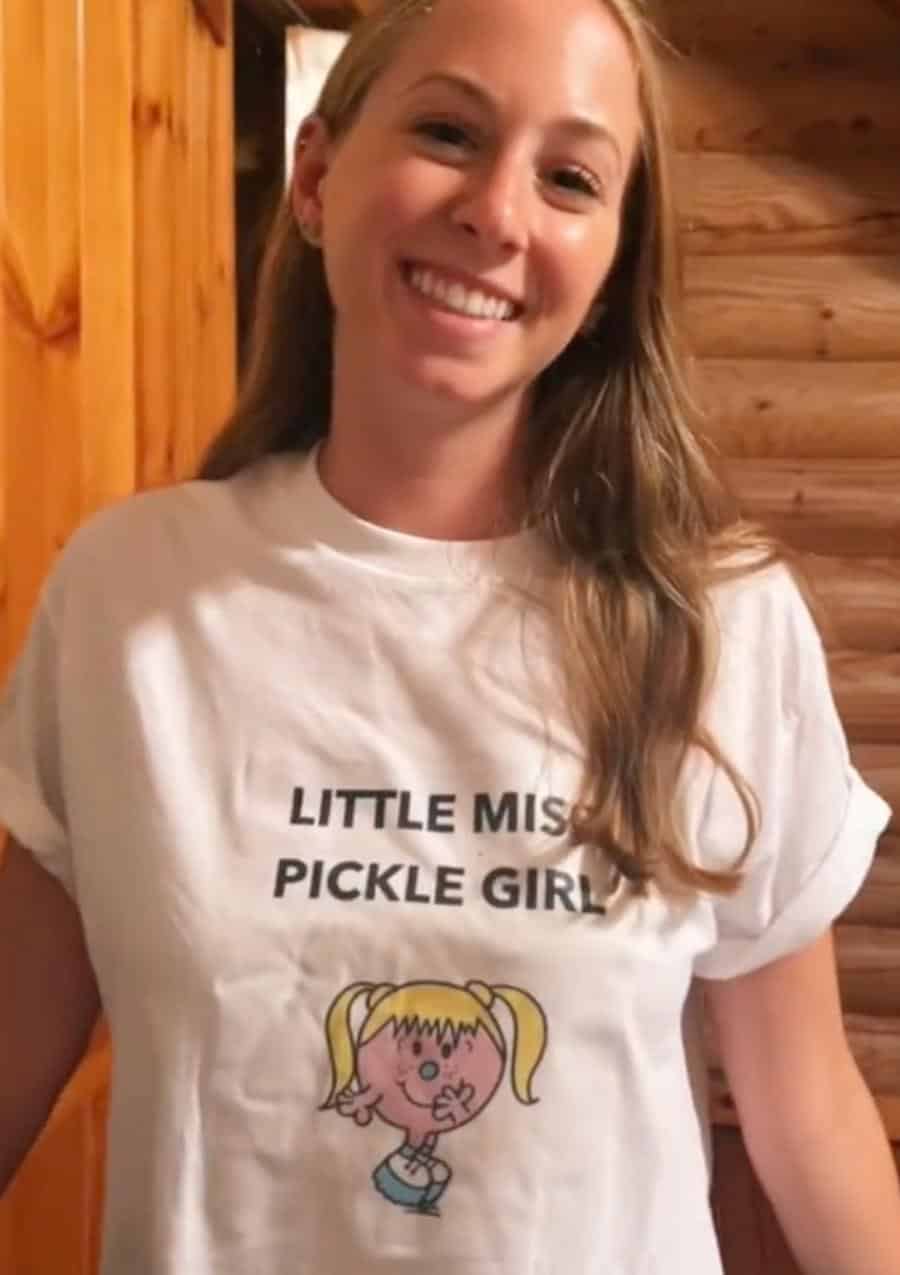 12. Little Miss Daddy Issues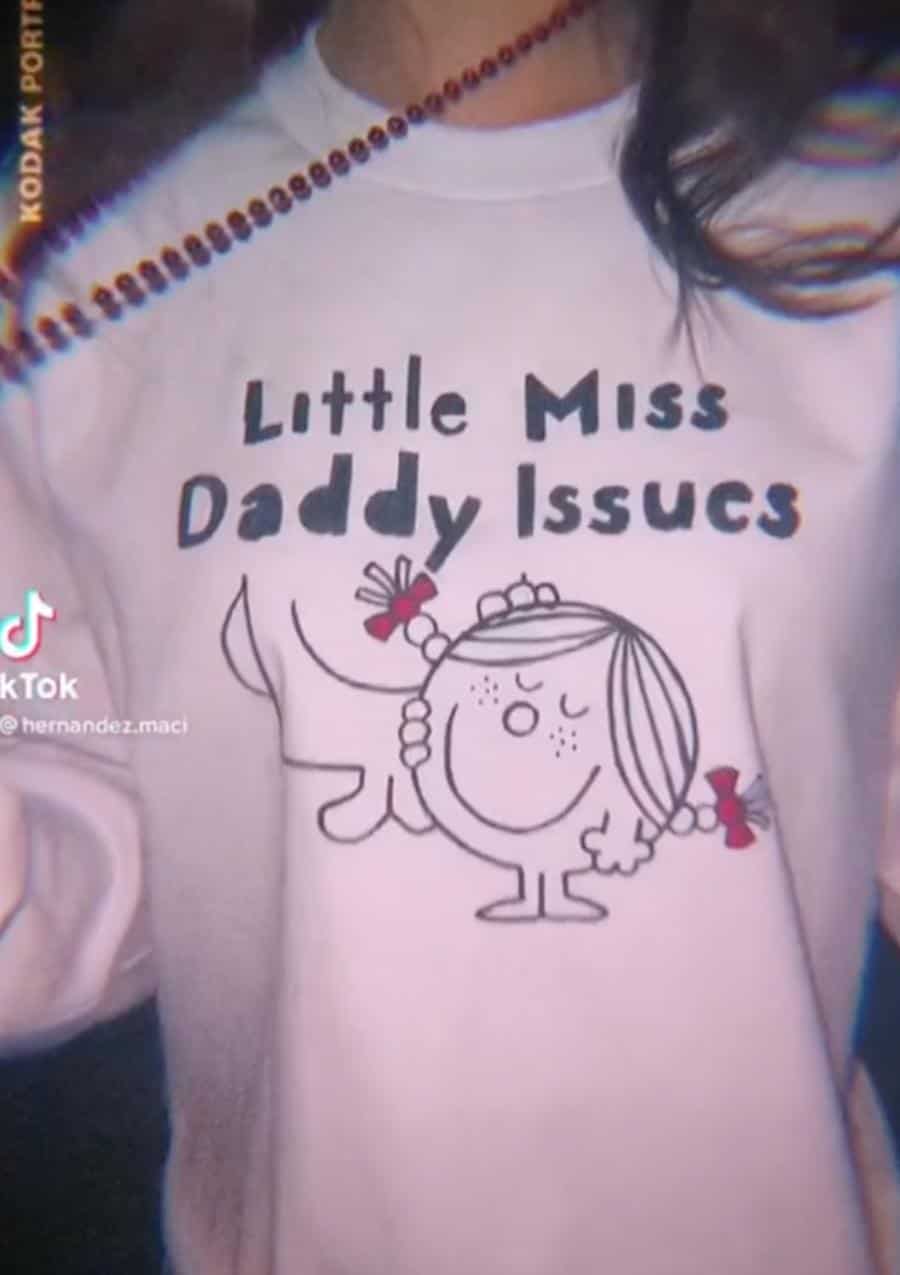 13. Little Miss Needs Tums After Every Meal
14. Little Miss Talks Too Much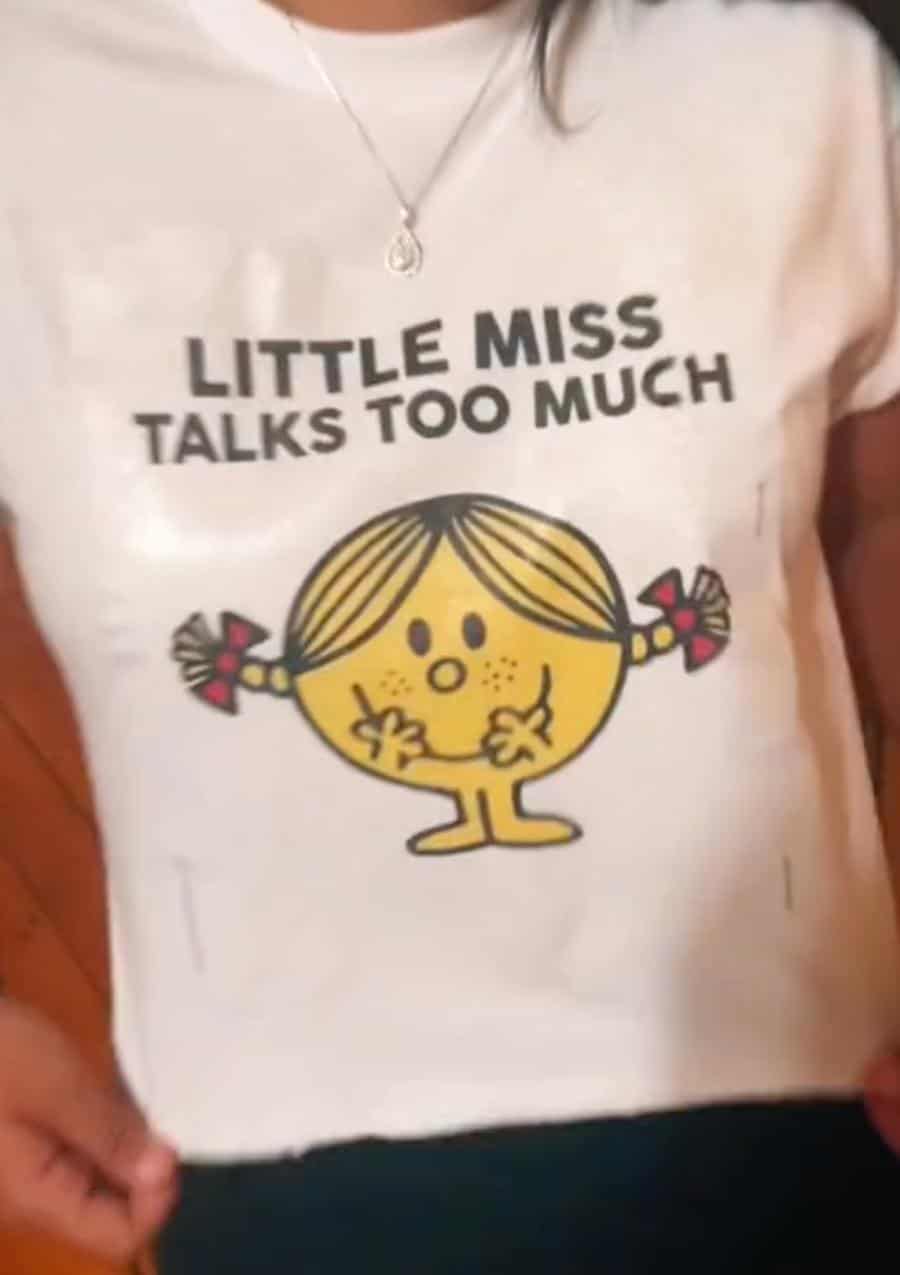 15. Lil Miss One Of The Guys
16. Little Miss Depression Nap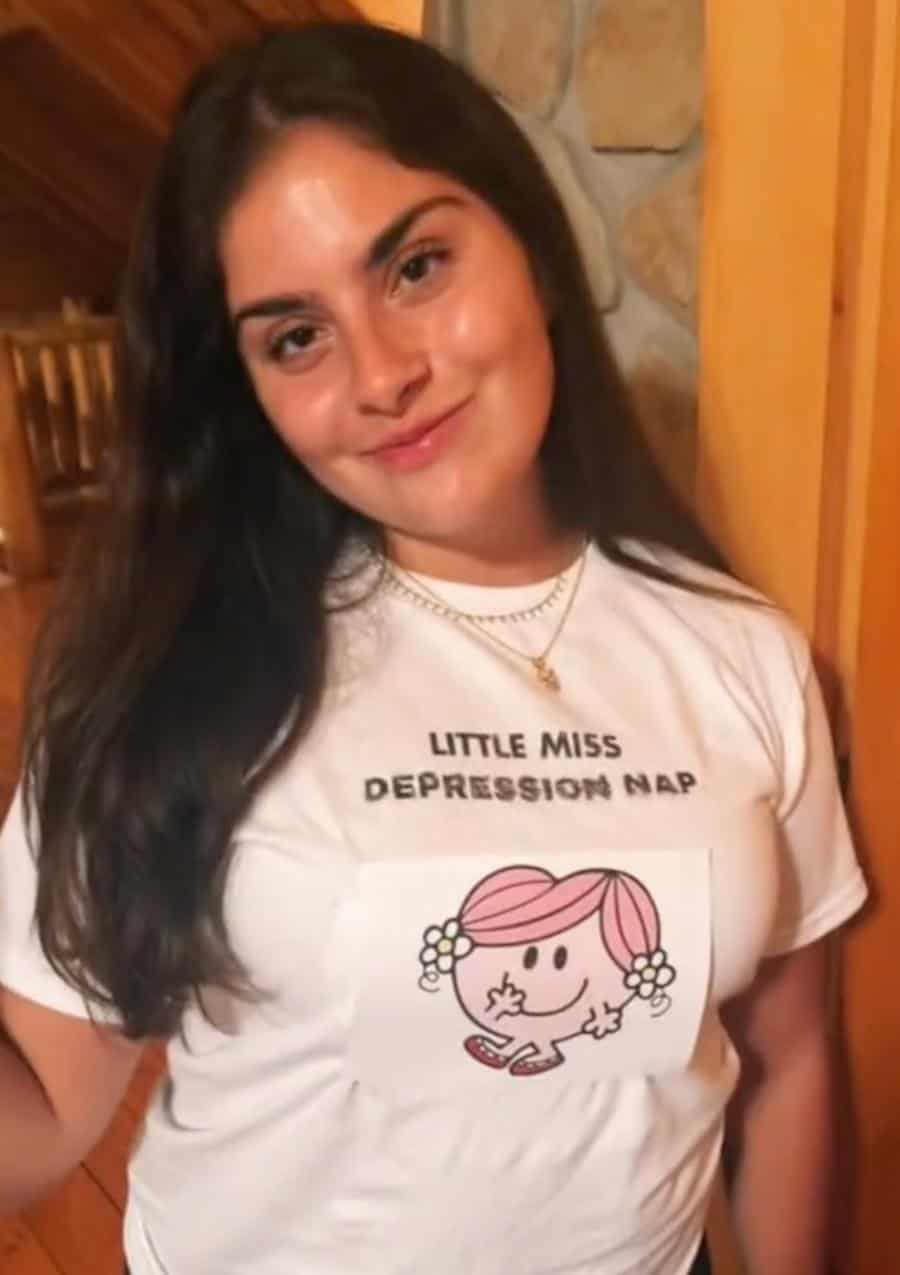 17. Little Miss "Can I Hit Your Vape?"
Little Mr. Party T-Shirt Ideas For Guys
Girls can't have all the fun! Here are some funny Little Mr. party T-shirt ideas that guys can copy:
18. Little Mr. "Who Needs Sleep?"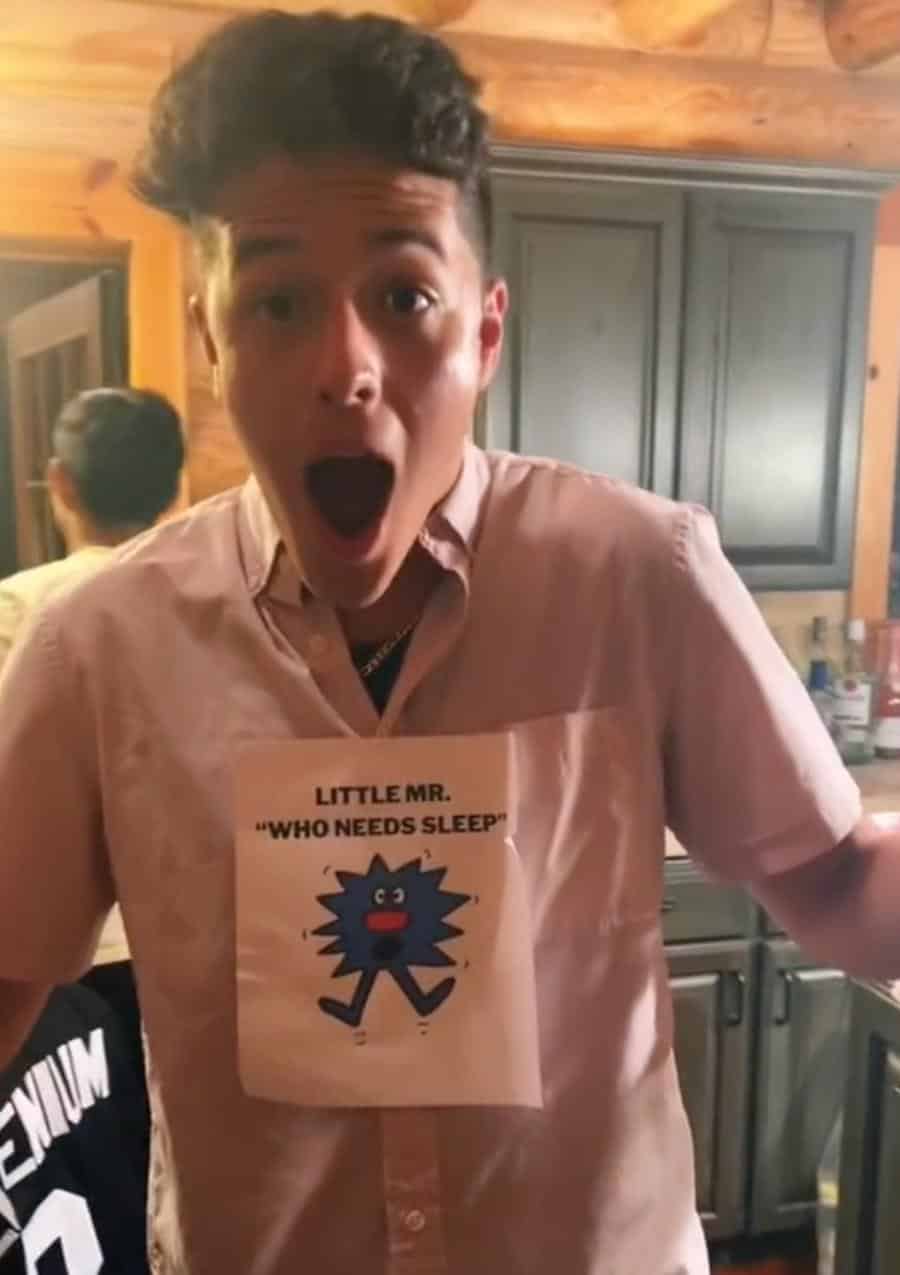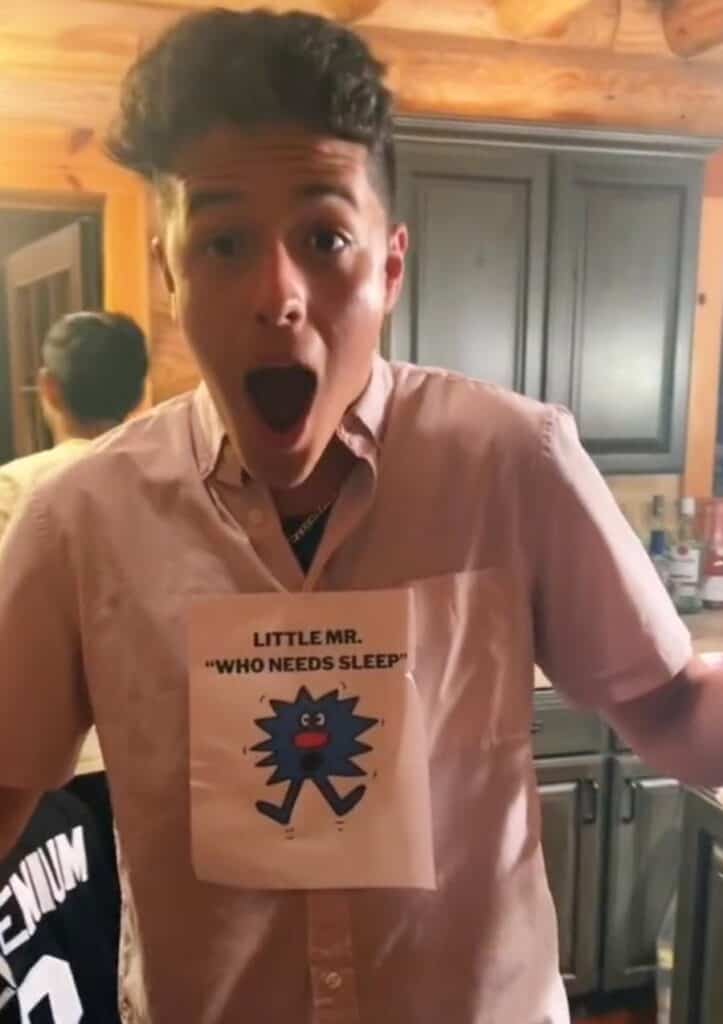 19. Little Mr. Serial Kisser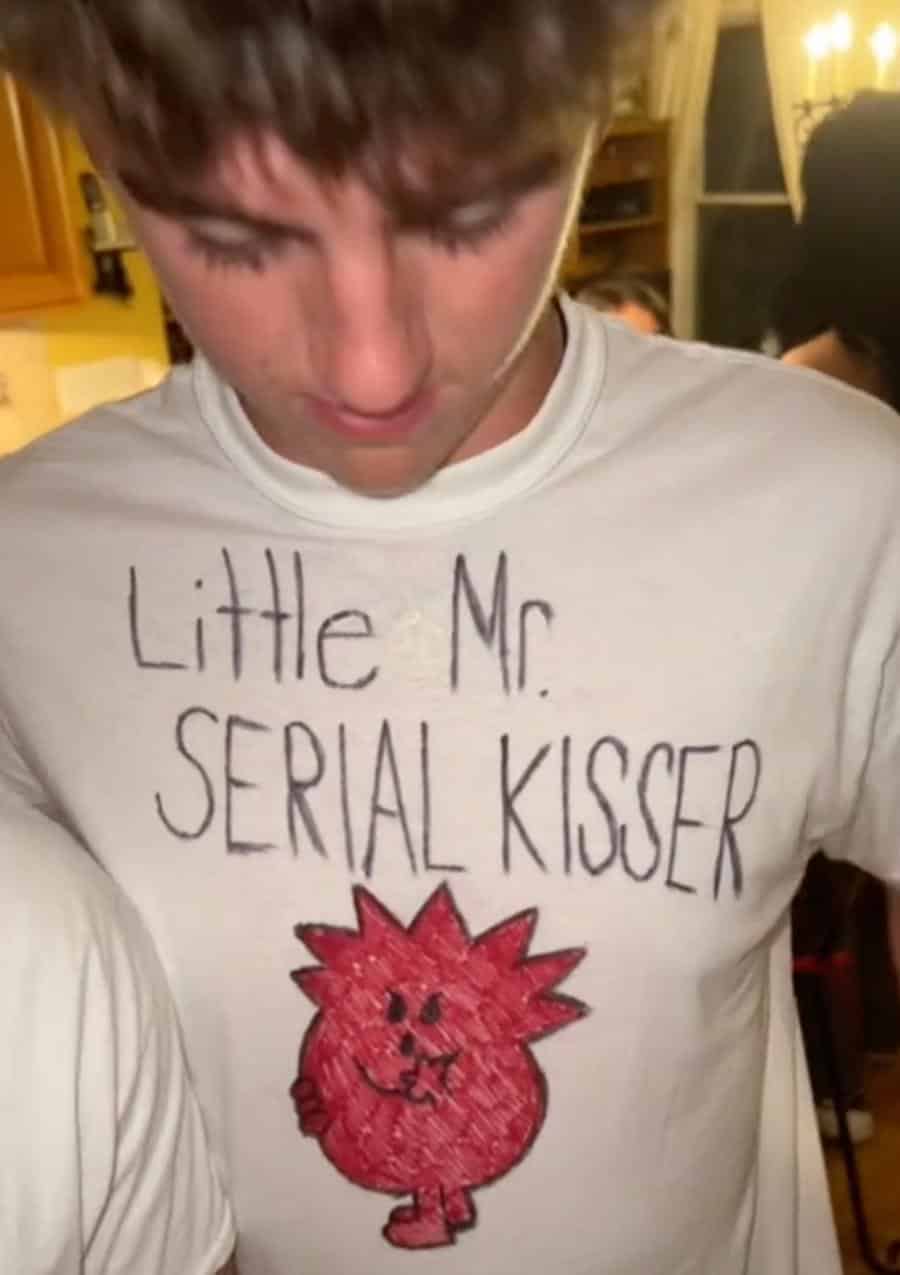 20. Little Mr. Book Smart But No Common Sense
21. Little Mr. "Guys I Think I Passed Calc"
22. Little Mr. "Did Someone Say Shotgun"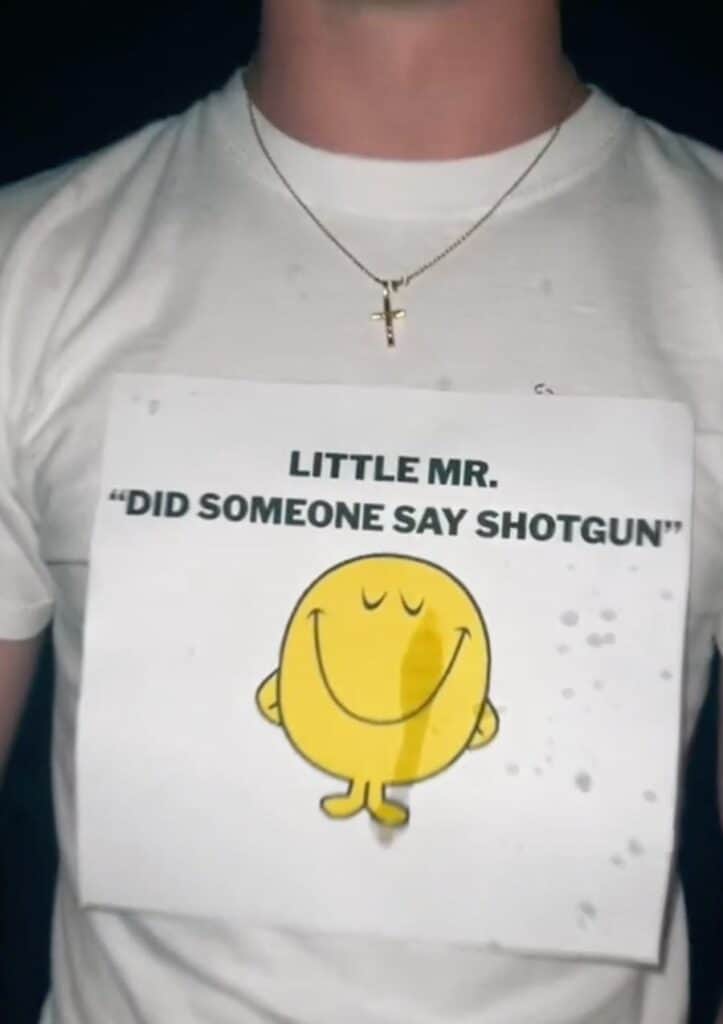 23. Little Mr. "Can't Risk The Carbs"
24. Mr. Friendzone
25. Little Mr. American Flag Decor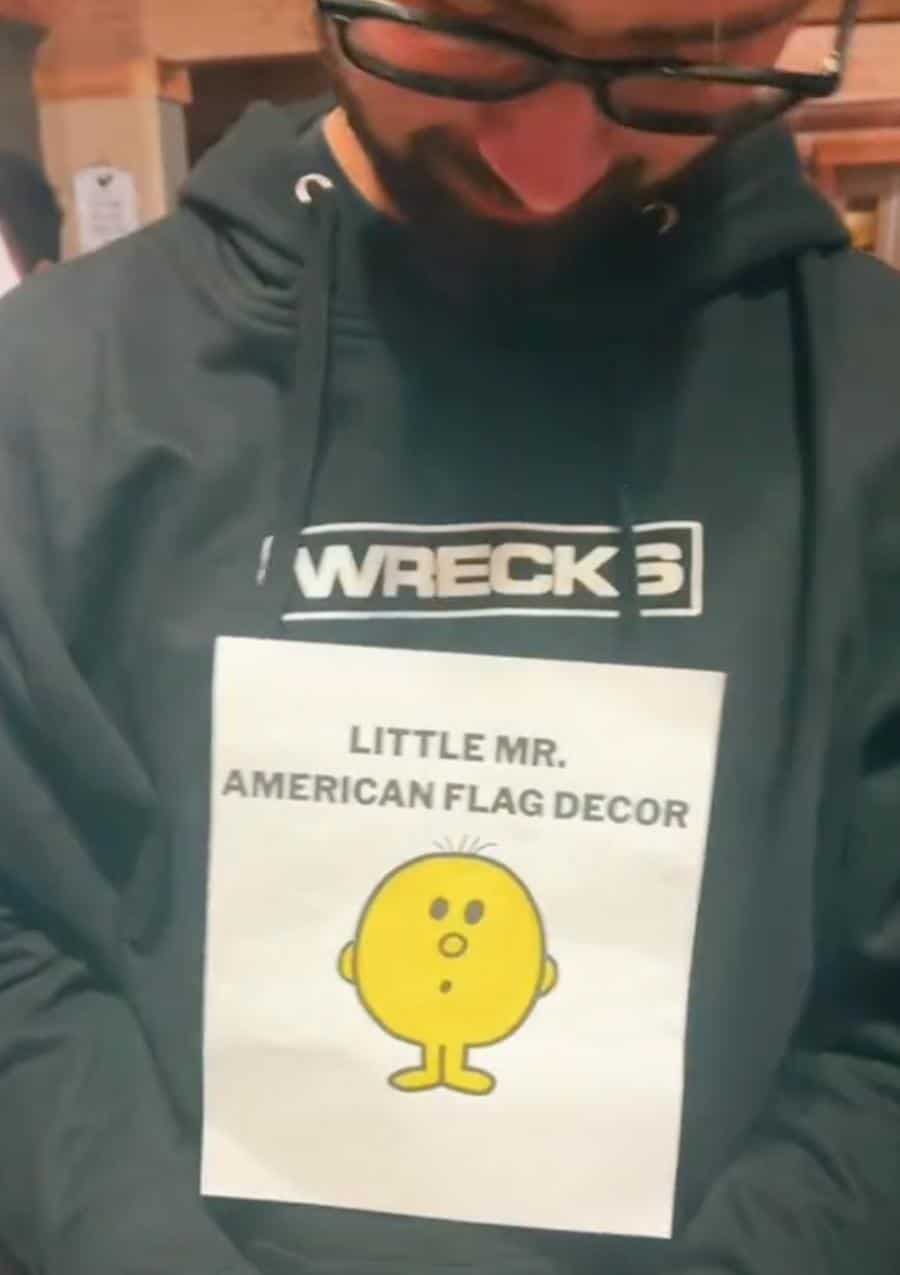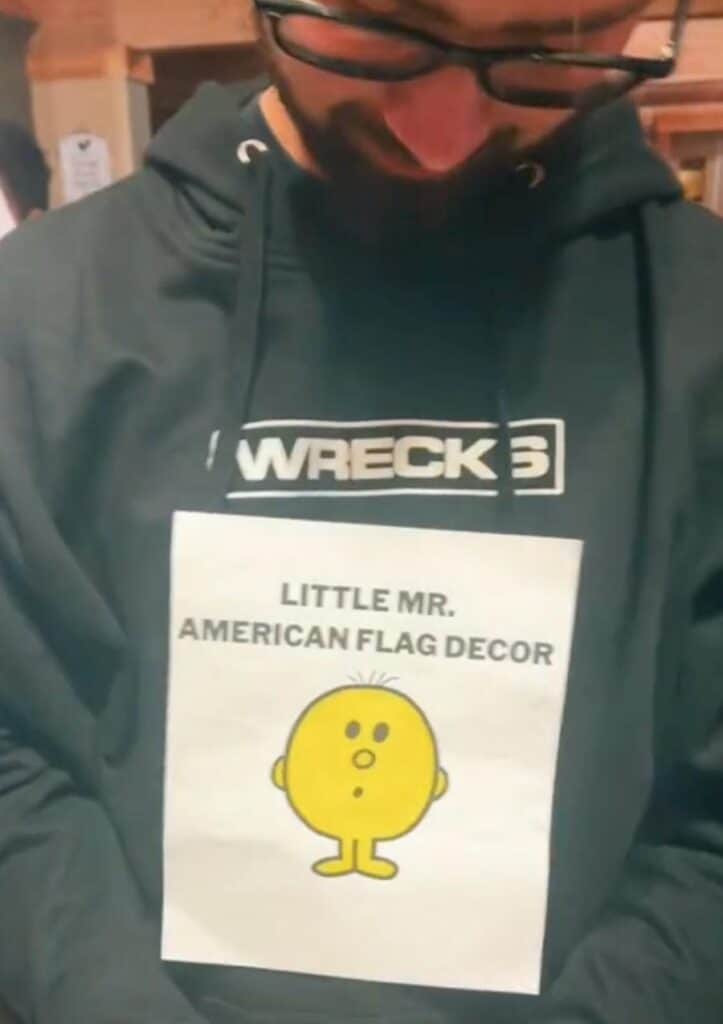 26. Mr. Swiftie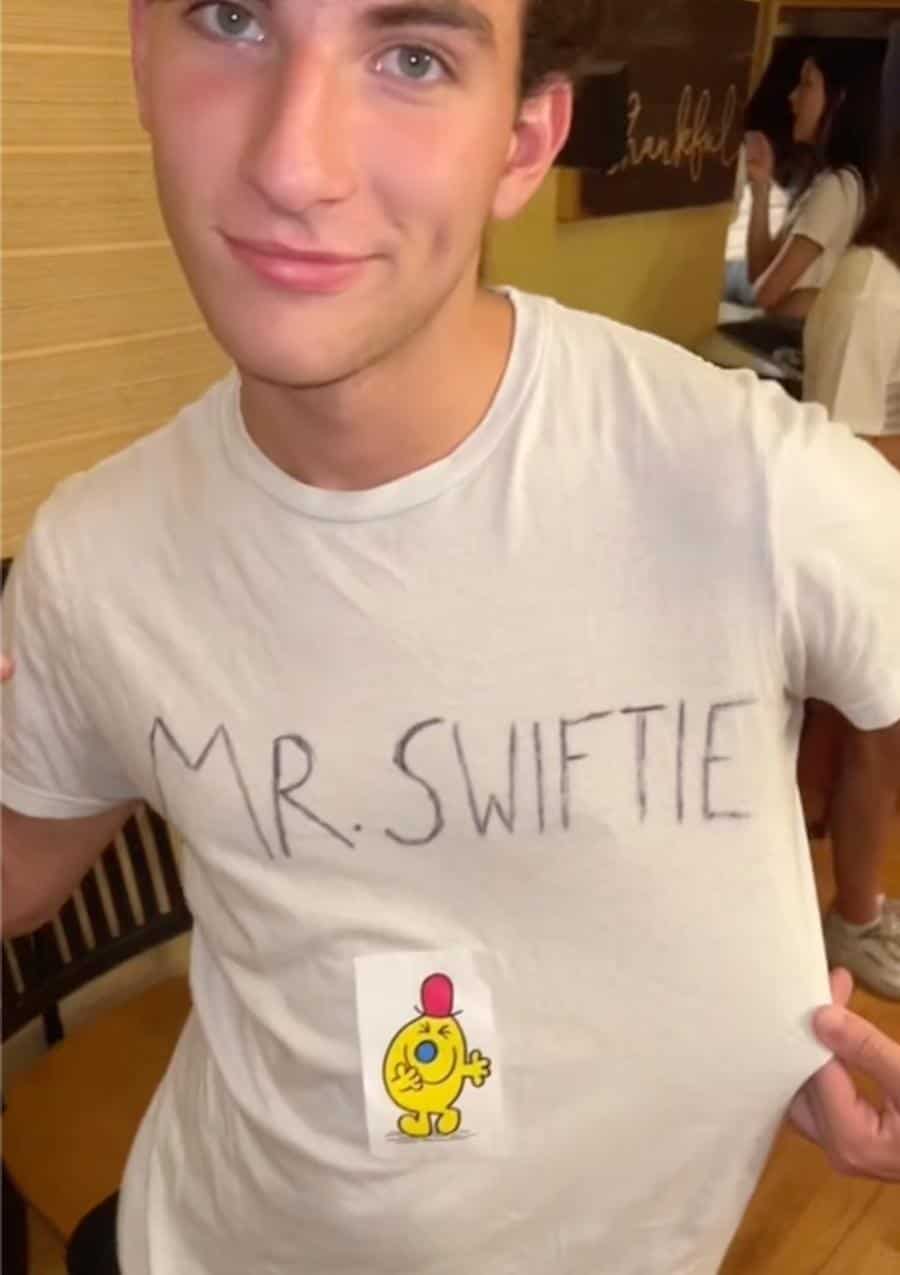 Little Miss Party Inspiration From TikTok
Since this trend originated on TikTok, we thought it would only be right to show you some of the best videos surrounding this theme! Here are some of the top Little Miss party TikToks:
This post was all about the top Little Miss party ideas for you to recreate.
You may also like: