Looking for easy and delicious meals you can make in your dorm room? Here are 22 of the best microwave mug meals for college students.
This post may contain affiliate links, which means I'll receive a commission if you purchase through my link, at no extra cost to you. Learn more: Affiliate Disclaimer.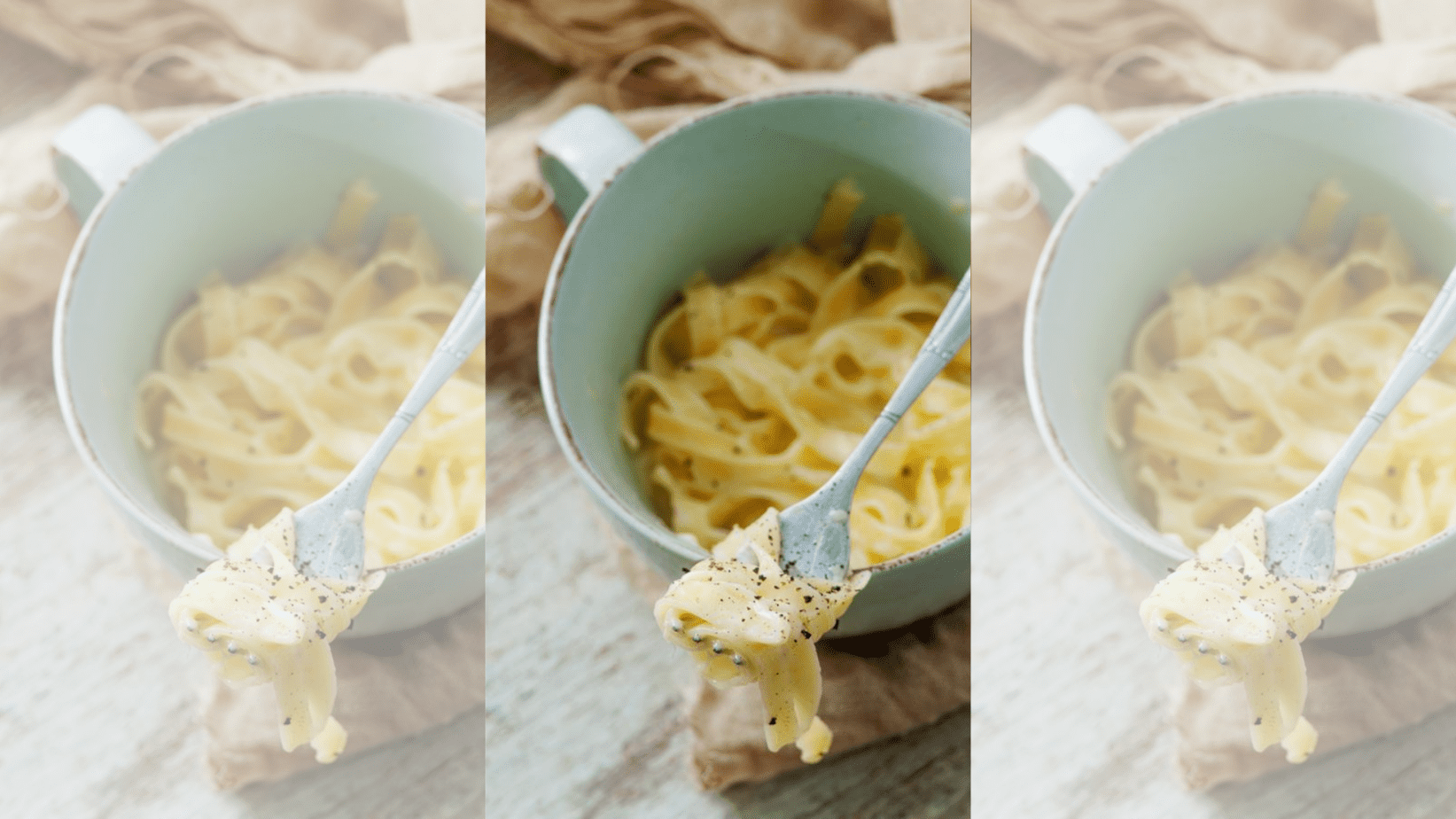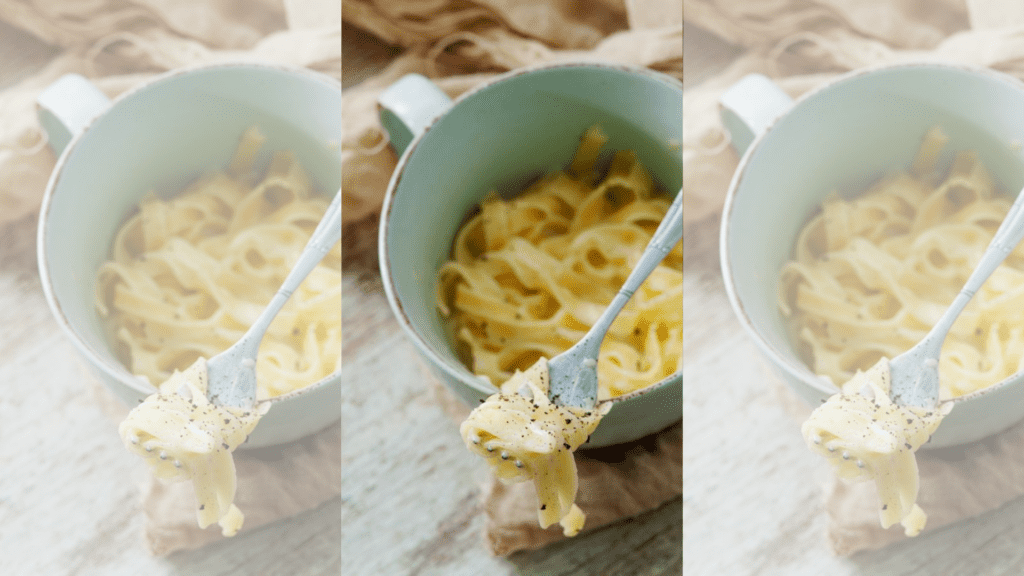 Making easy and tasty meals in a dorm room is pretty tricky. Most likely you're only working with a microwave, mini fridge, and a few bowls and cups.
You also don't have an hour to spend putting food together in between classes.
These recipes for microwave mug meals only take a few minutes and are made with simple ingredients.
For most of these recipes, you just throw a few ingredients in a mug and microwave for a minute or two. So convenient for dorm living!
[RELATED: 20 Dorm Kitchen Essentials You'll Actually Use]
Here are my 22 favorite microwave mug meals you need to try in your dorm room:
Breakfast Microwave Mug Meals
1. French Toast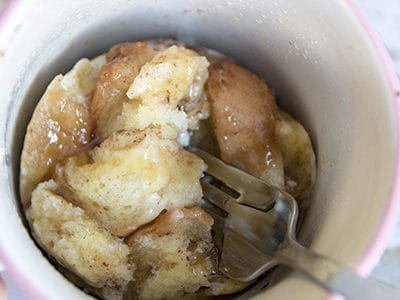 This french toast looks so yummy. You can cook it in the microwave in under 10 minutes and the ingredients are so easy.
All you'll need are 2 slices of bread, 1 egg, some butter, cinnamon, and vanilla extract. Top it off with some maple syrup and you have yourself a simple and satisfying breakfast.
2. Scrambled Eggs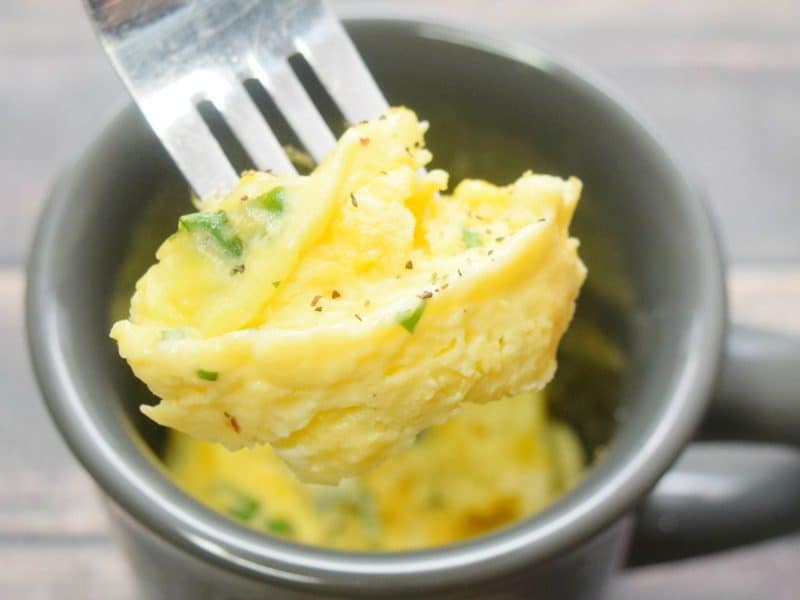 I know it sounds crazy but yes, you can make scrambled eggs in a mug in the microwave.
This is definitely one of the easiest microwave mug meals on the list. You'll just need some eggs, milk or water, and whatever fillings you'd like.
Mix it all together and throw it in the microwave for 30 seconds at a time. It's done whenever it reaches your desired texture.
I think this would be so delicious with some cheese, salt and pepper, and a few veggies for extra nutrients.
3. Quinoa Frittata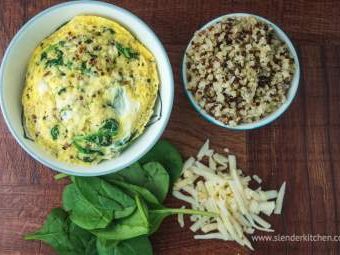 This quinoa egg frittata seems like it would be fancy but it's actually really easy! Buy some pre-cooked quinoa to make this recipe super quick and easy.
This is one of my favorite breakfasts for college students because it's quick, filling, and super healthy!
4. Granola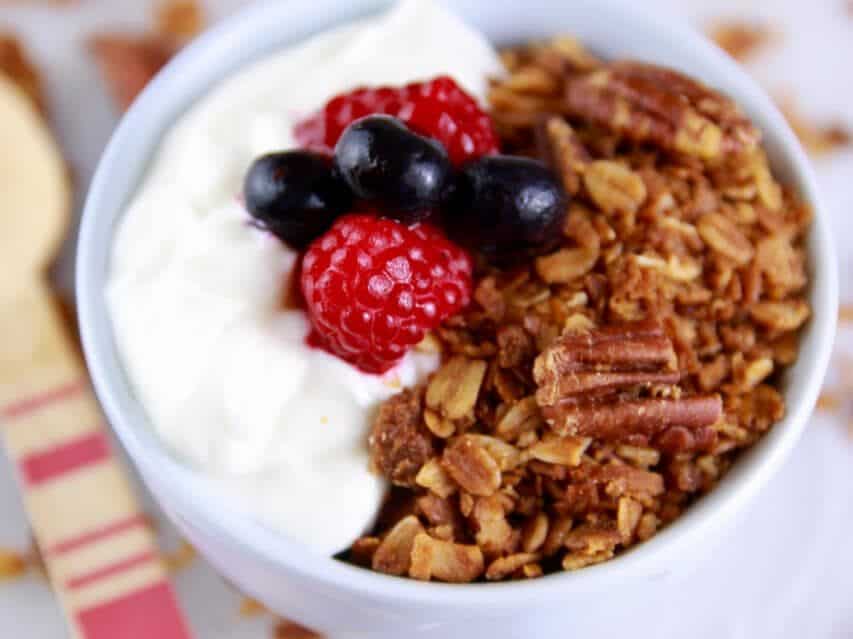 Who knew you could make granola in the microwave? It even comes out crunchy. My mind is totally blown.
Serve it with some yogurt and berries and you have yourself a healthy, balanced breakfast.
5. Breakfast Burrito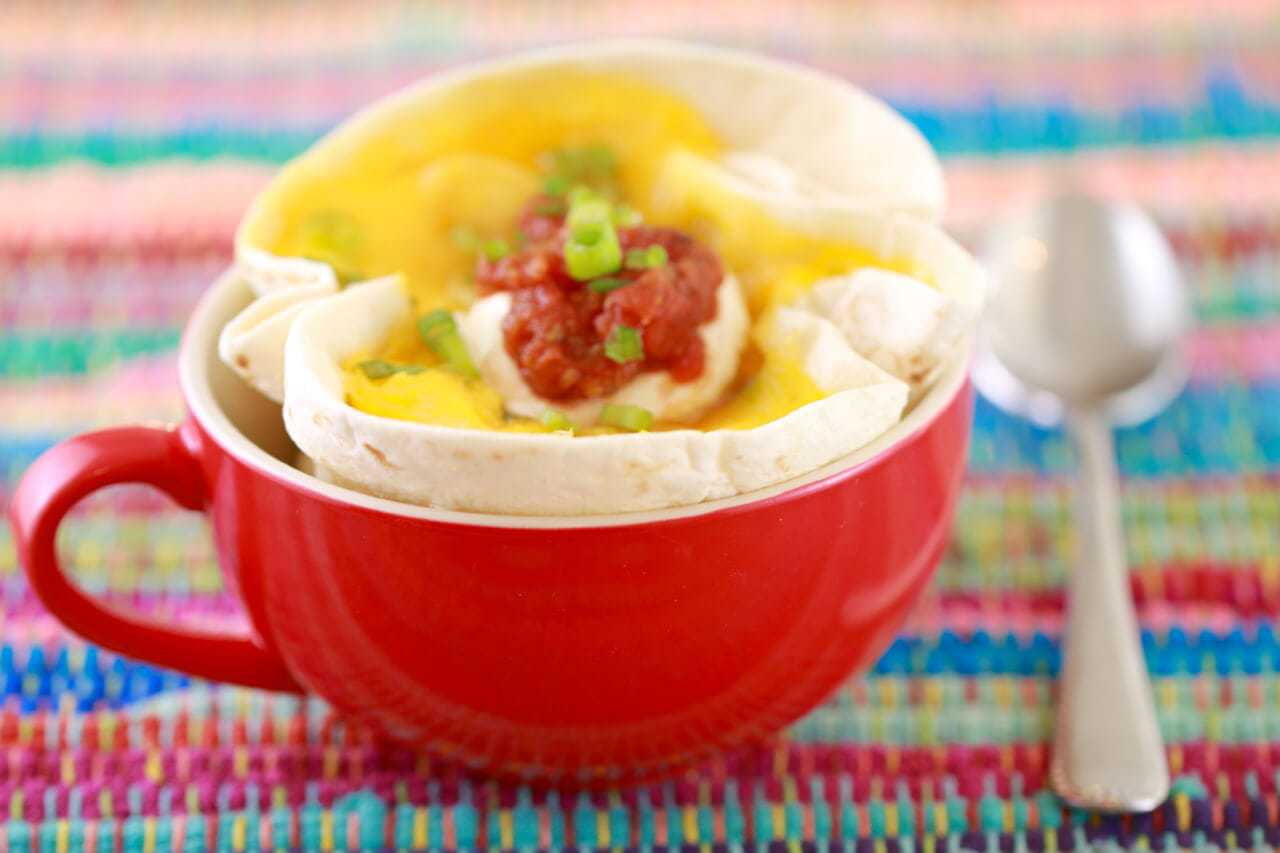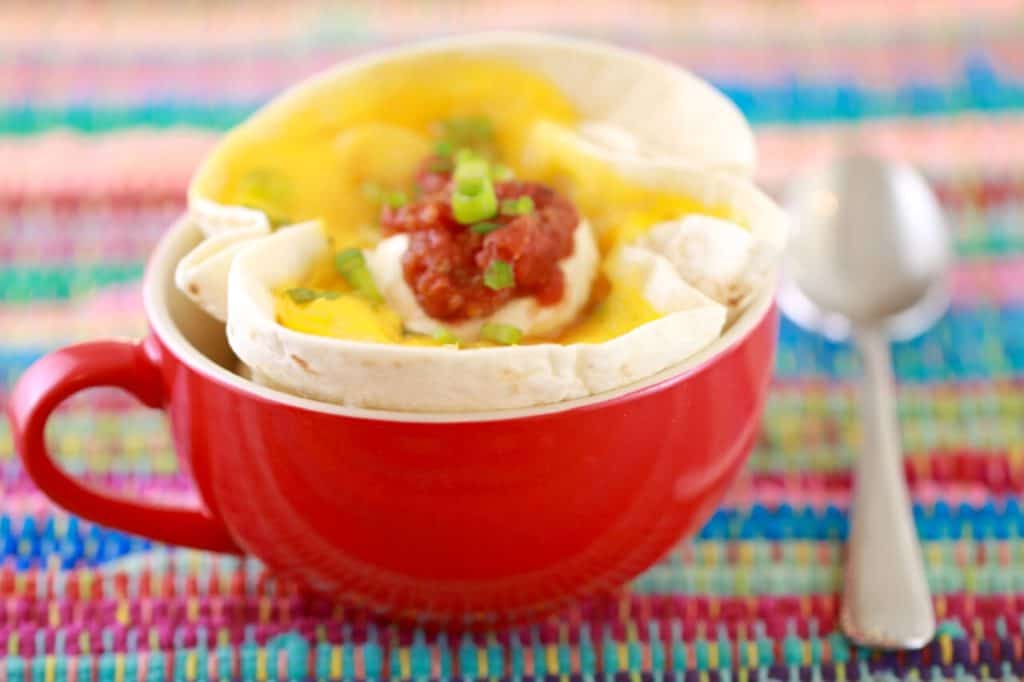 This microwave breakfast burrito is such a cheap and easy way to pack in some protein for breakfast.
You basically just scramble an egg in a tortilla and add in whatever toppings you feel like. So quick and easy but it tastes gourmet!
6. Blueberry Muffin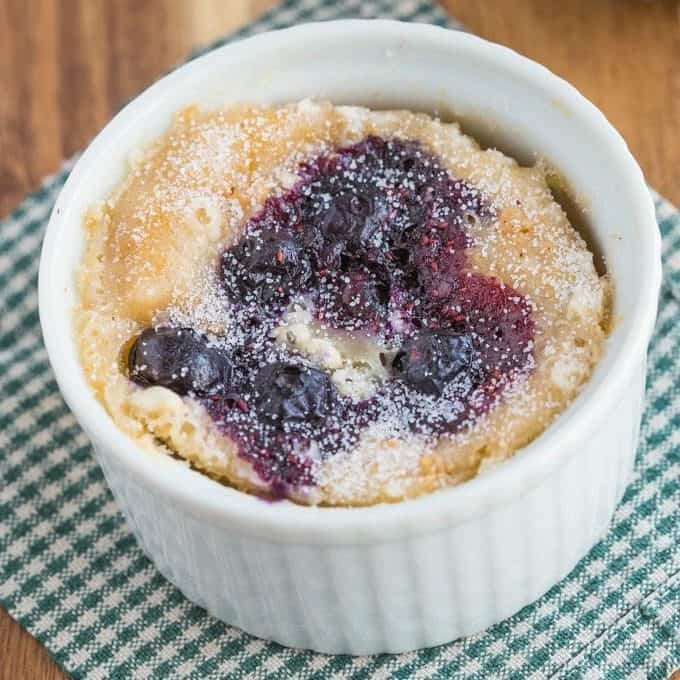 Impress your roommate when you whip up this blueberry muffin in ONE minute.
The ingredients are a little bit strange, but if you're looking for a healthy, vegan, gluten free muffin, this one looks delicious!
Lunch/Dinner Microwave Mug Meals
7. Mac and Cheese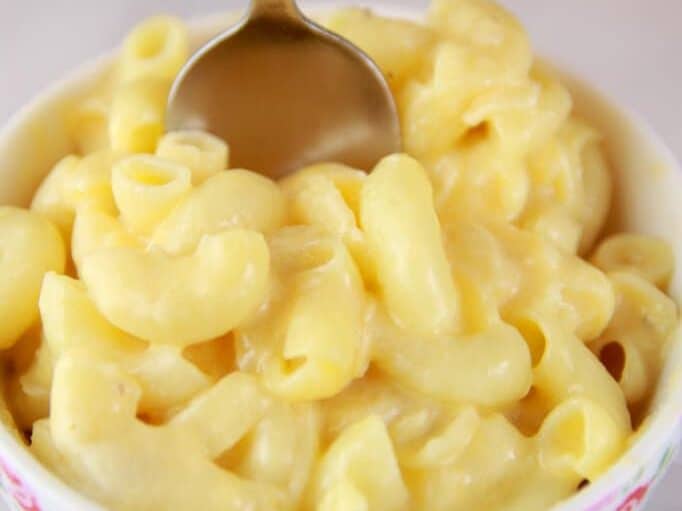 Homemade mac and cheese is the ultimate comfort food.
This microwave mac and cheese only calls for a few ingredients so you can whip it up between classes or for a late night snack!
8. Nachos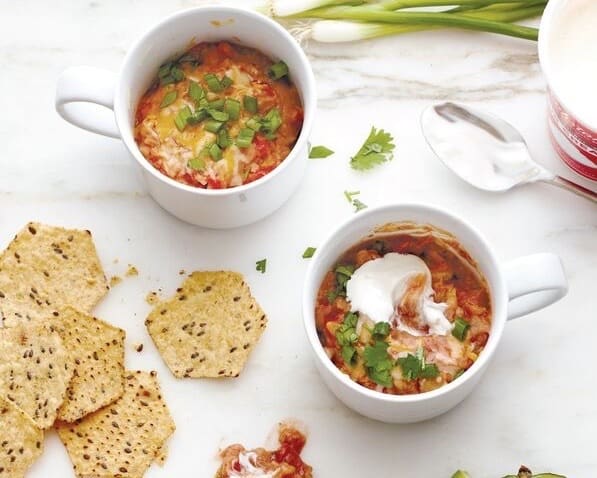 Nachos in a mug? Yep! Such a fun idea for when you have friends over to your dorm. Everyone gets their own little mug of nachos.
I love this recipe because it's very customizable. Leave out or add in whatever ingredients you'd like.
9. Garlic Parmesan Pasta With Chicken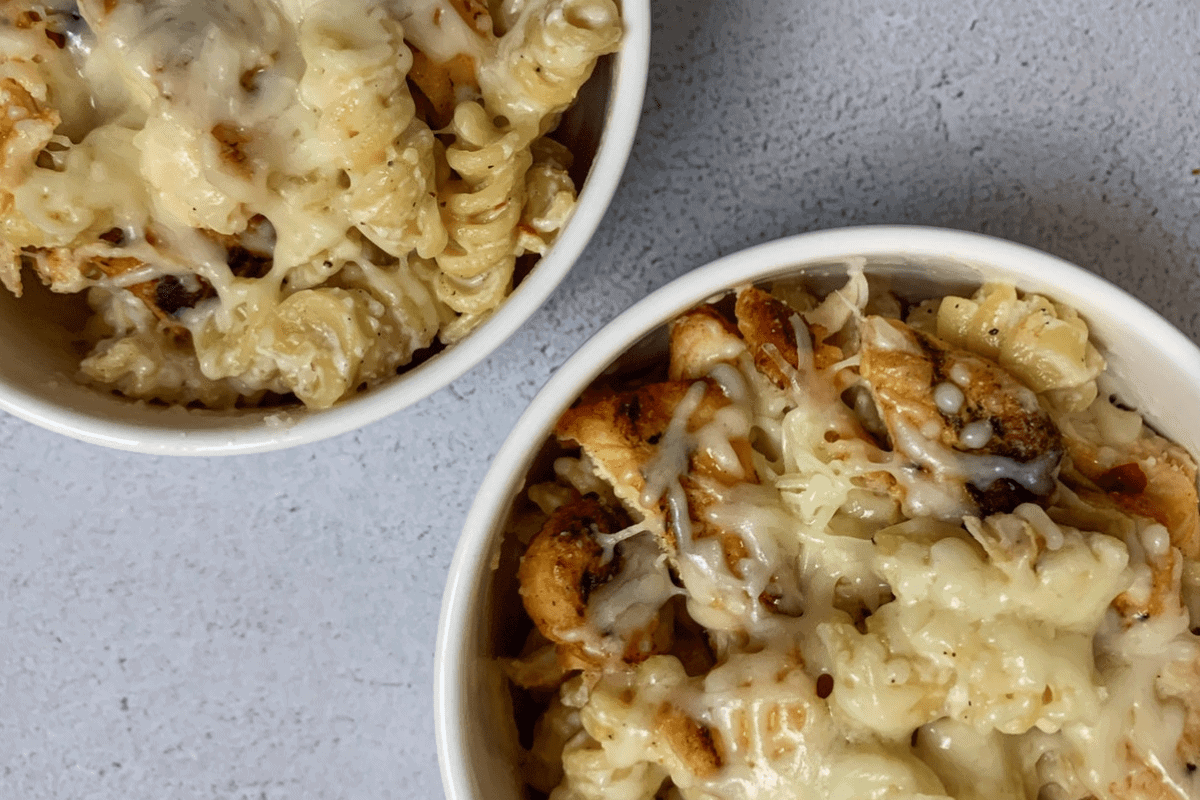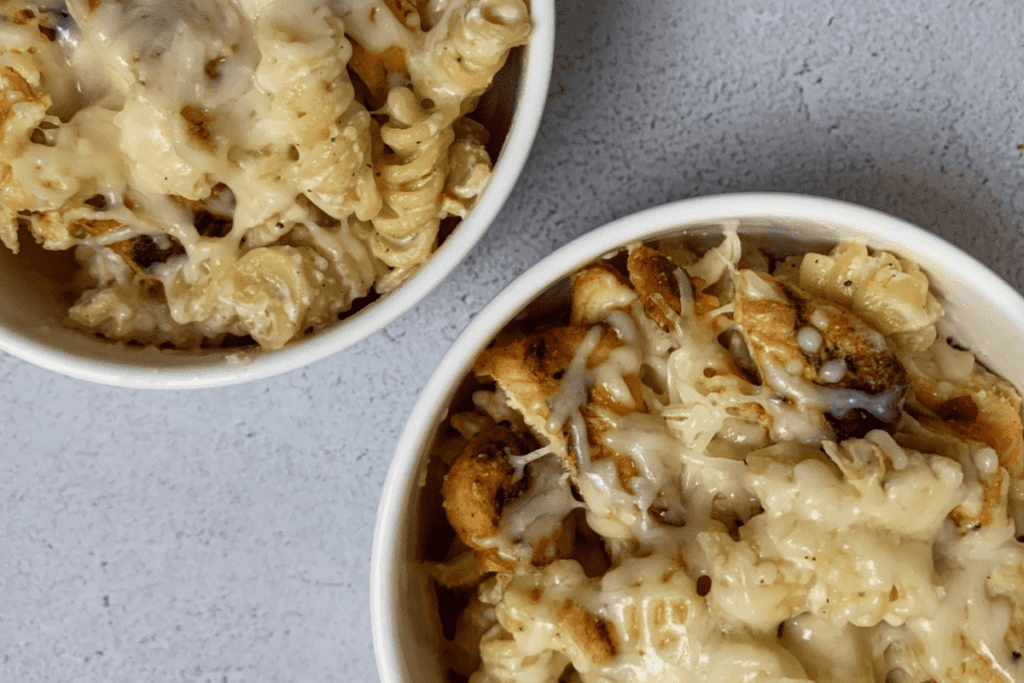 This looks like one fancy a** mug meal but it's actually pretty easy.
Save time and get pre-cooked pasta to make this garlic parmesan pasta in just a few minutes.
10. Chow Mein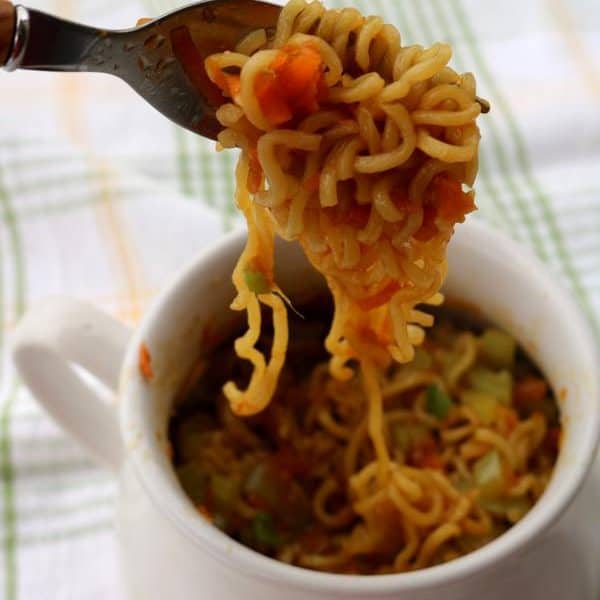 Break out of your boring ramen rut with this delicious microwave chow mein recipe. I love this one because you can customize it however you want.
11. Microwave Pizza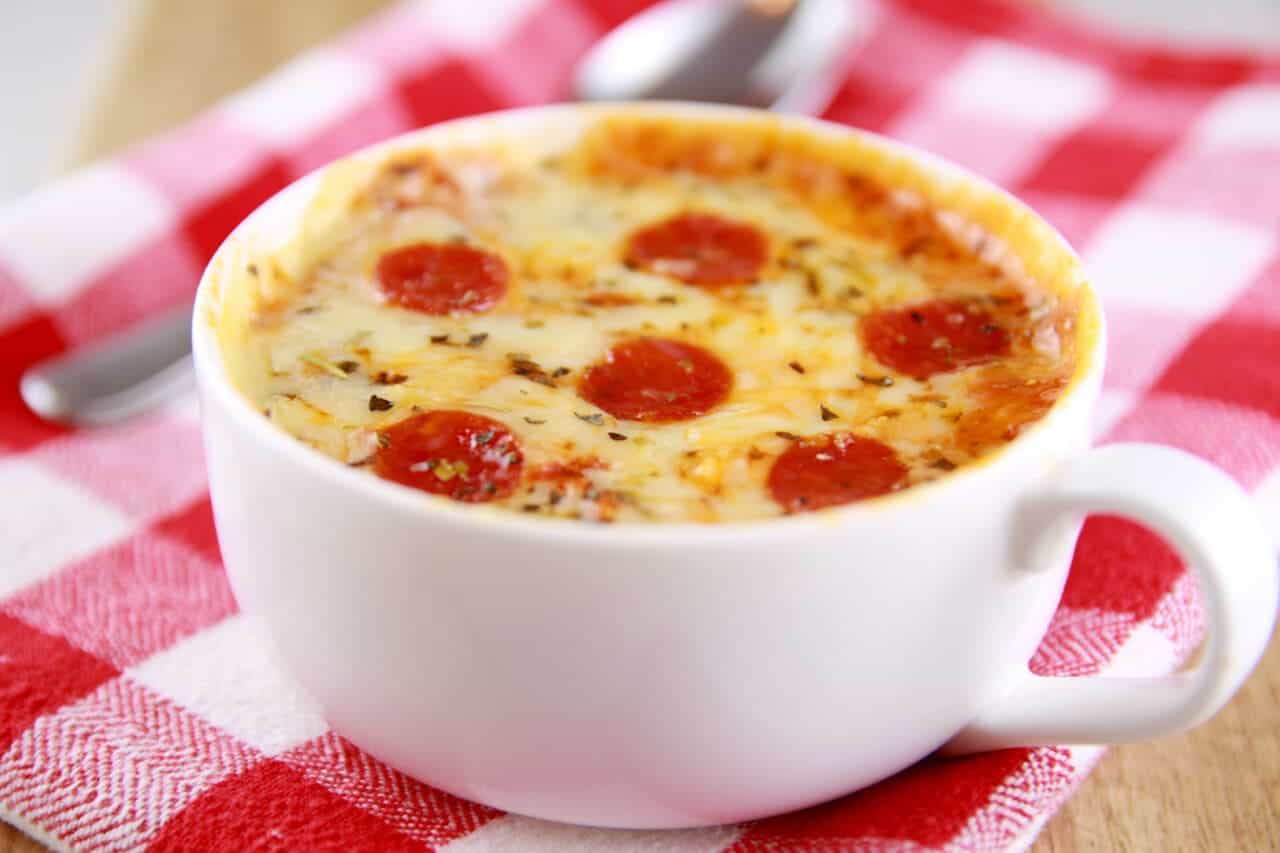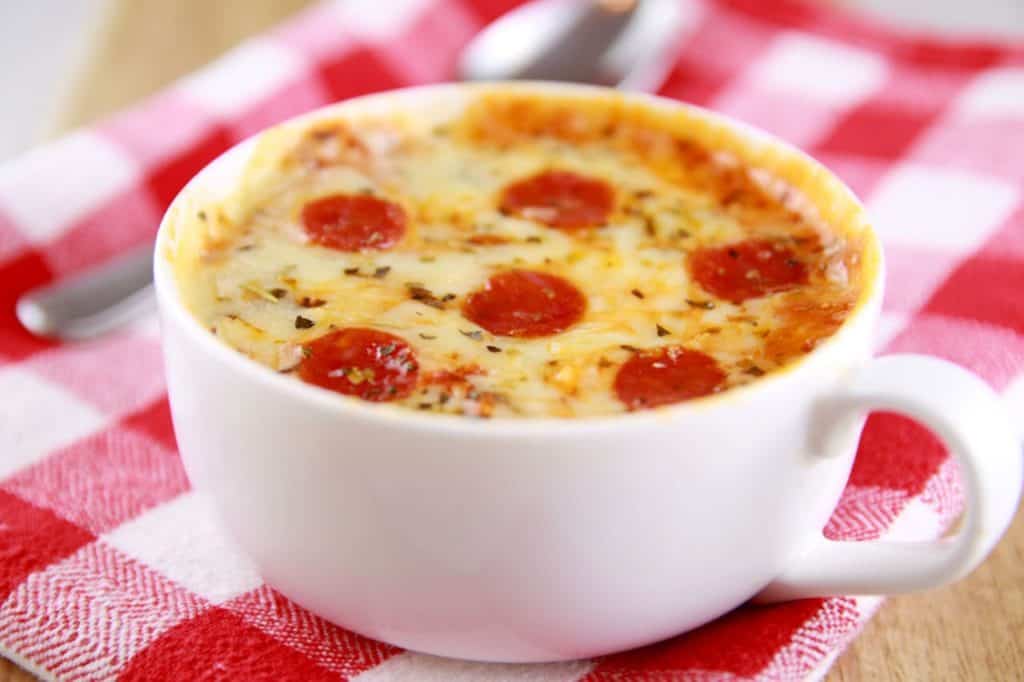 I can't believe this is a thing but you can actually make pizza from scratch in the microwave. It only takes 5 minutes and uses pretty common ingredients.
How fun would it be to have your friends over for homemade pizza night in your dorm room?
12. Low Carb Pizza Muffin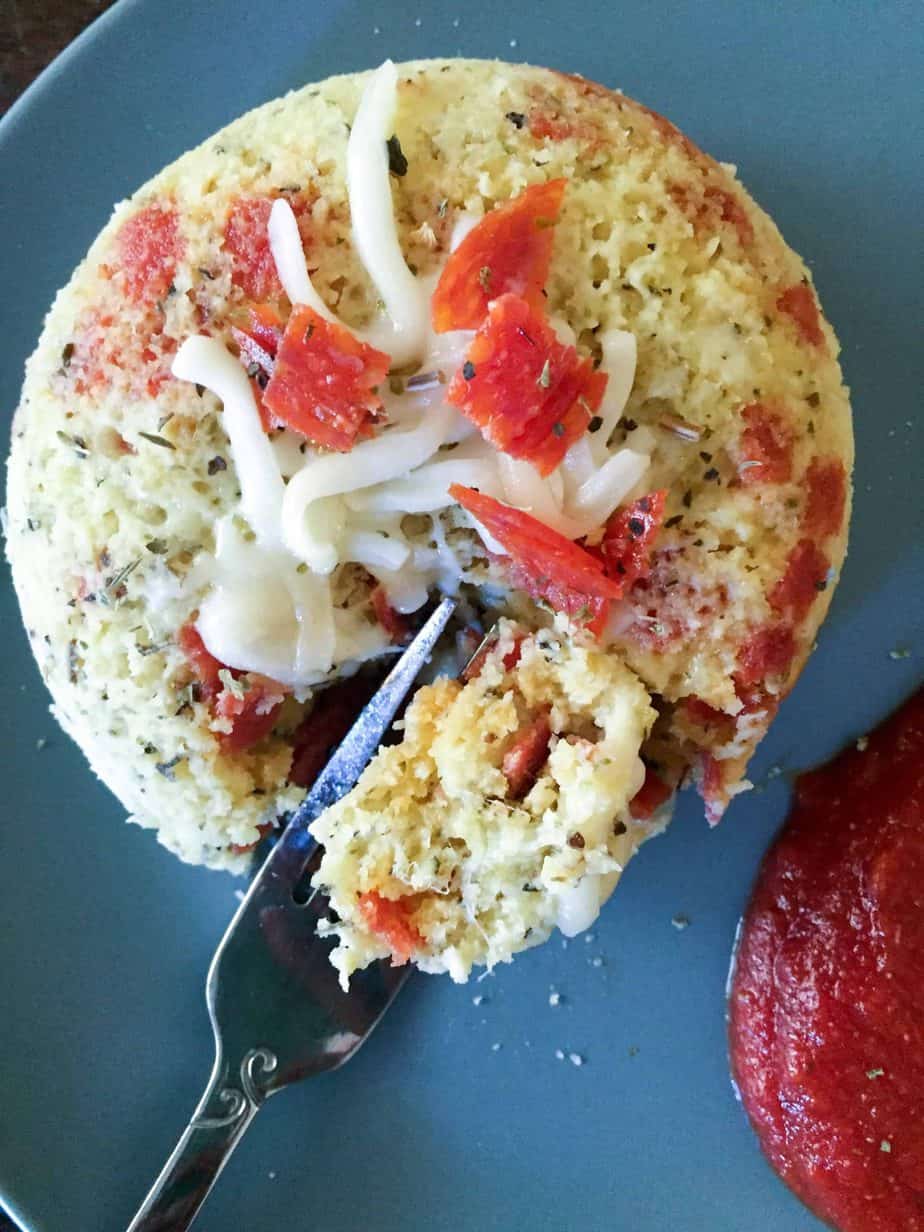 Looking for something a little bit lighter for dinner? This low carb pizza muffin gives you all the pizza flavor in a 2 minute microwavable meal.
Almond flour keeps this recipe low in carbs but still tasting delicious! Top it with anything you'd like – cheese, veggies, pepperoni, etc.
13. Broccoli Cheddar Rice Bowl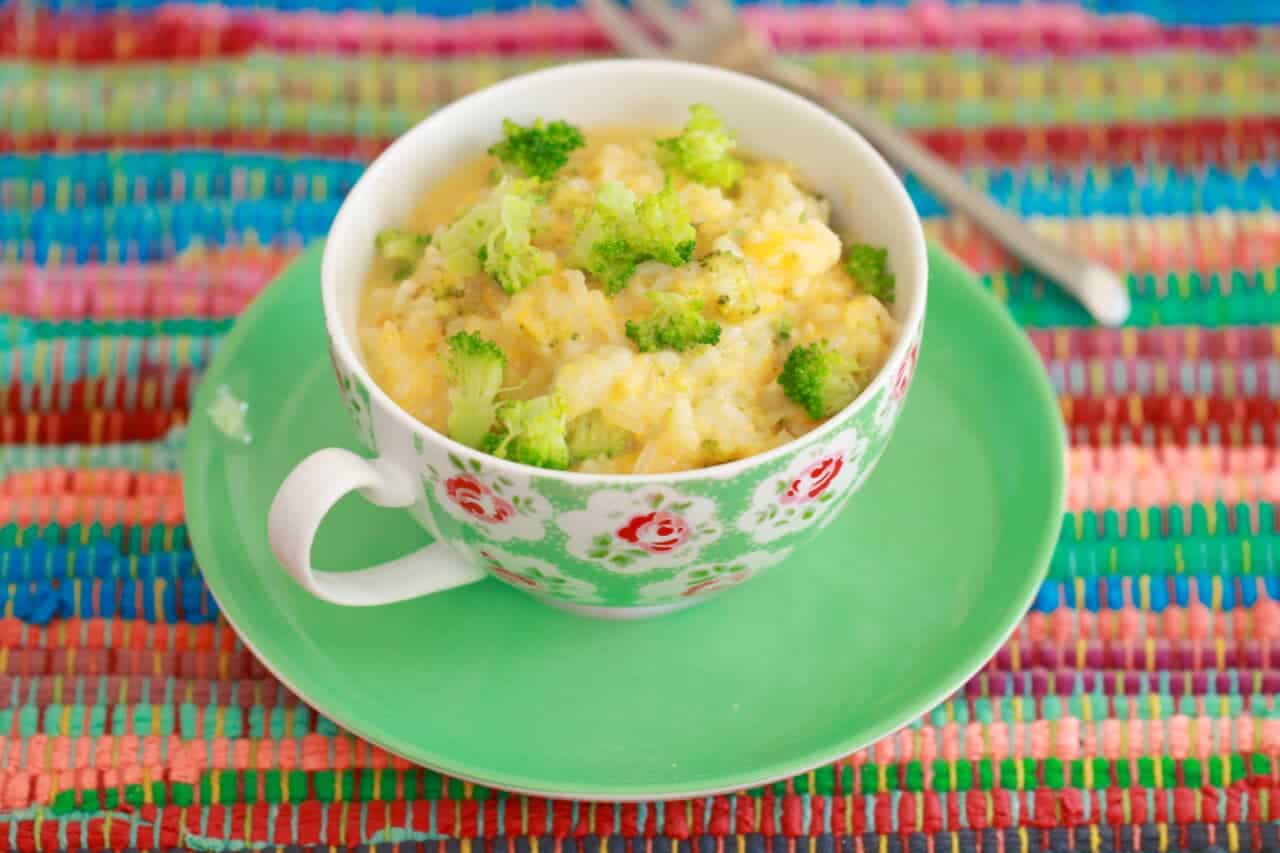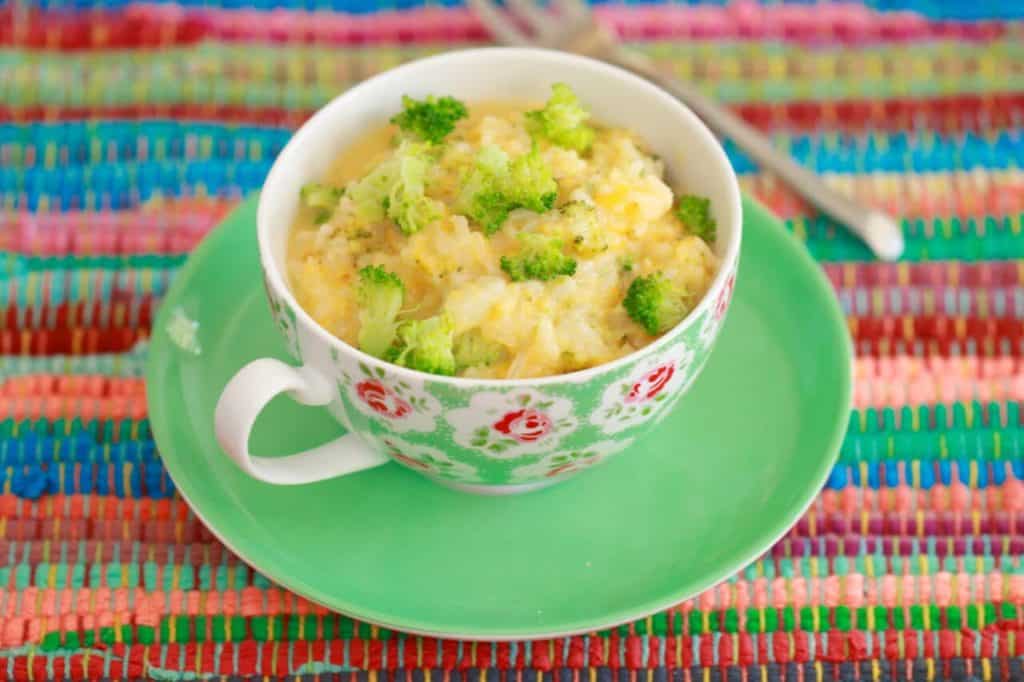 This cheesy rice bowl is super easy and even sneaks in some vegetables. It cooks up in just 5 minutes, making it a great meal idea for busy college students!
You could totally play around with the ingredients and try out different flavors and add-ins.
14. Fettuccini Alfredo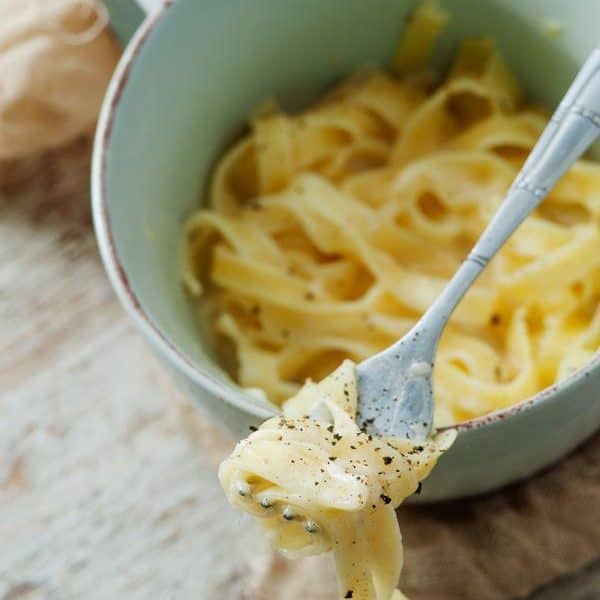 This microwave fettuccini alfredo is perfect for nights when the cafeteria food just isn't going to cut it.
It tastes super fancy but only takes a few minutes and a couple cheap ingredients.
15. Chilaquiles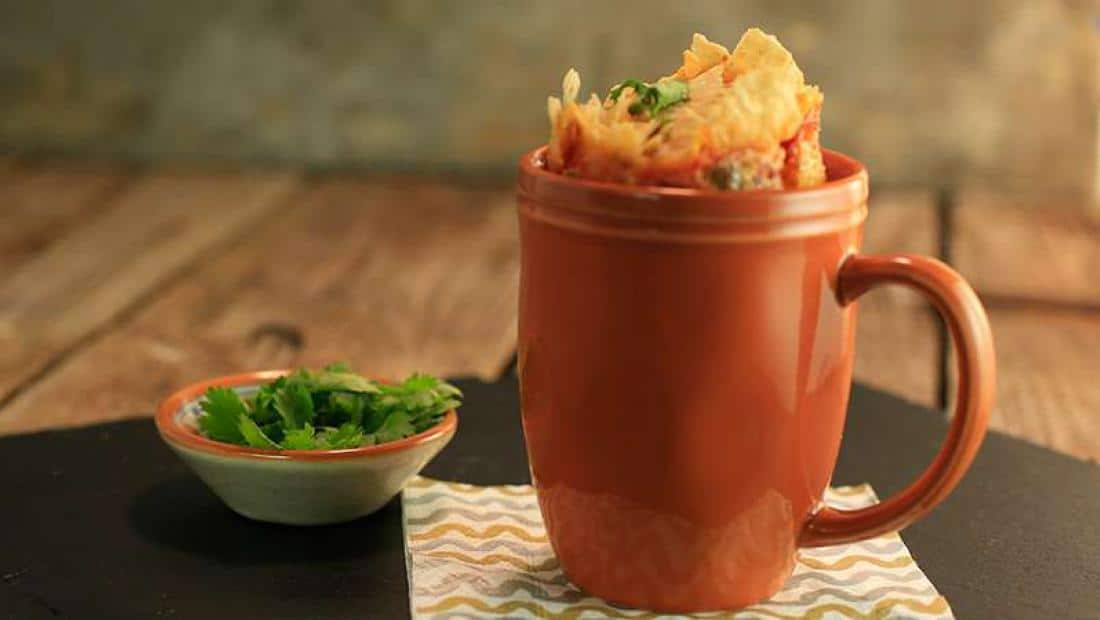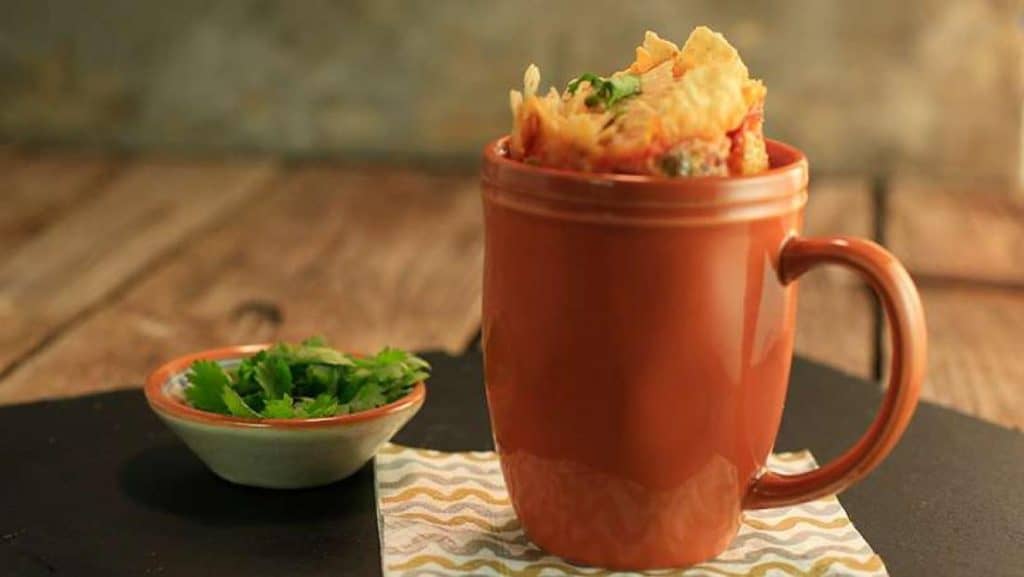 If it's good enough for Rachael Ray it's good enough for your dorm room ;). These mug chilaquiles look insanely good.
If you don't know what chilaquiles are, they're basically just tortilla chips soaked in salsa and warmed up. I promise they taste way better than they sound!
Microwave Mug Desserts
16. Mug Cheesecake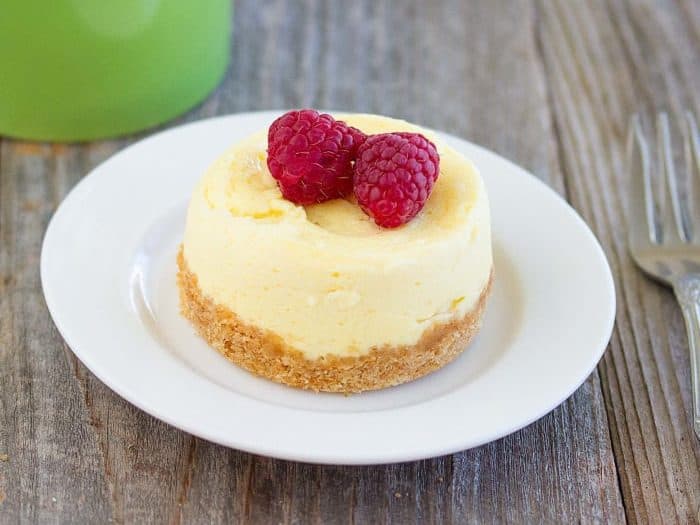 This mug cheesecake isn't quite as quick and easy as the other recipes because it does need to chill for an hour after microwaving. But still way easier than actually baking a cheesecake.
17. Chocolate Protein Mug Cake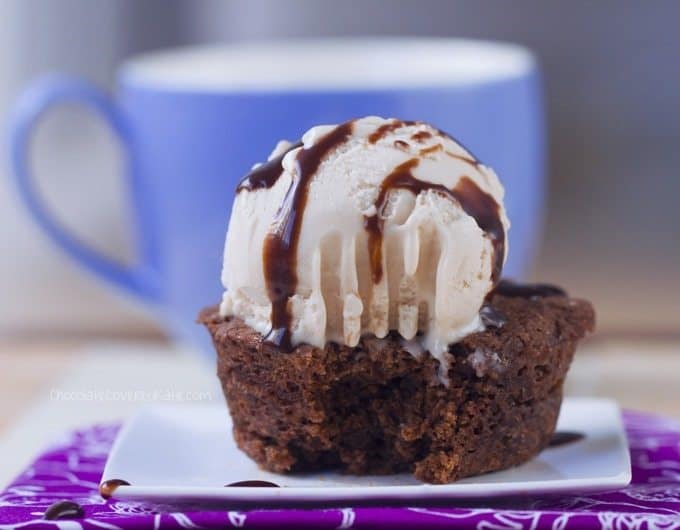 This protein mug cake is perfect for those times when you're craving cake but you're trying to be healthy.
Top it off with a scoop of ice cream if you want it to be extra delicious.
18. Protein Brownie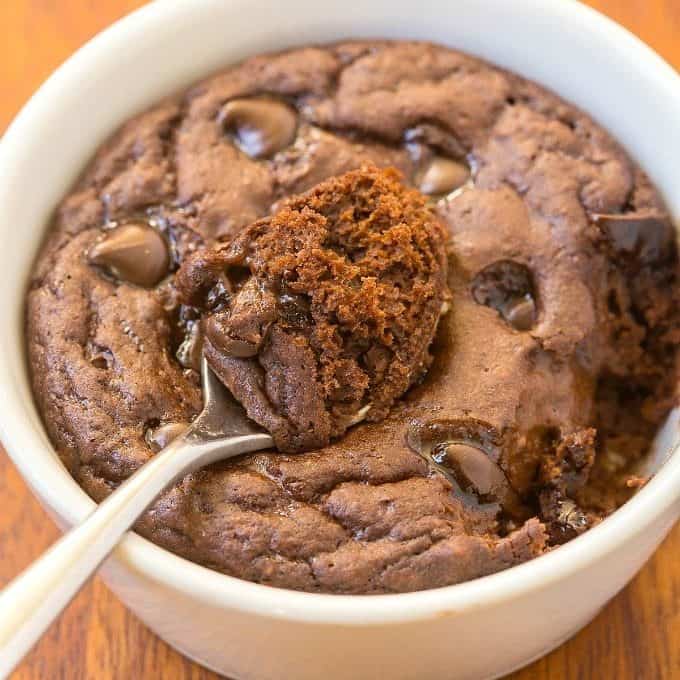 This protein brownie looks so moist and fudge-y and you can make it in just one minute.
It does require quite a few ingredients to make, but the results are so worth it!
19. Peanut Butter Mug Cake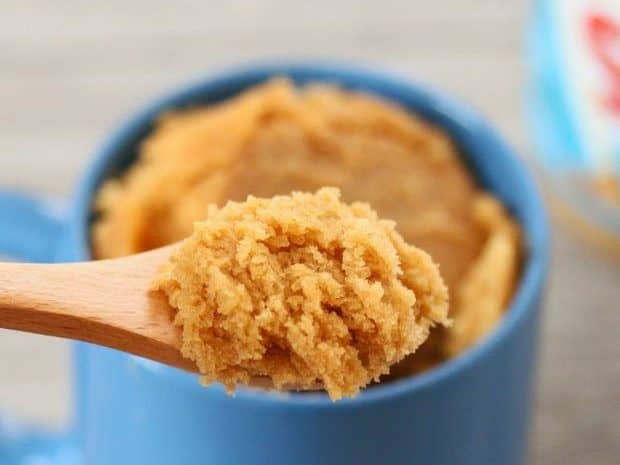 This microwave peanut butter mug cake only needs 3 ingredients and cooks in just one minute.
If you're vegan, there's even an eggless version here (just use a dairy free milk).
20. Rice Krispie Treat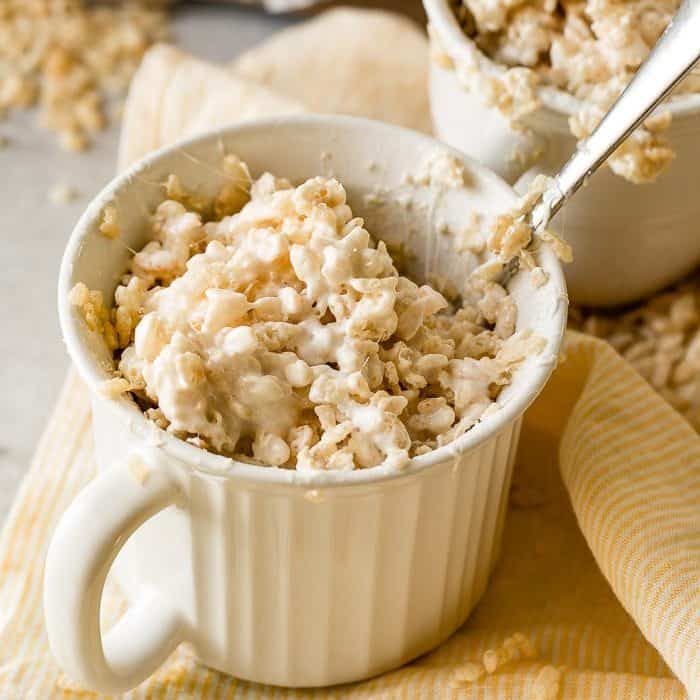 Relive your childhood with these microwave rice krispie treats. You can make these with any type of cereal if you're feeling creative.
21. S'mores Mug Cake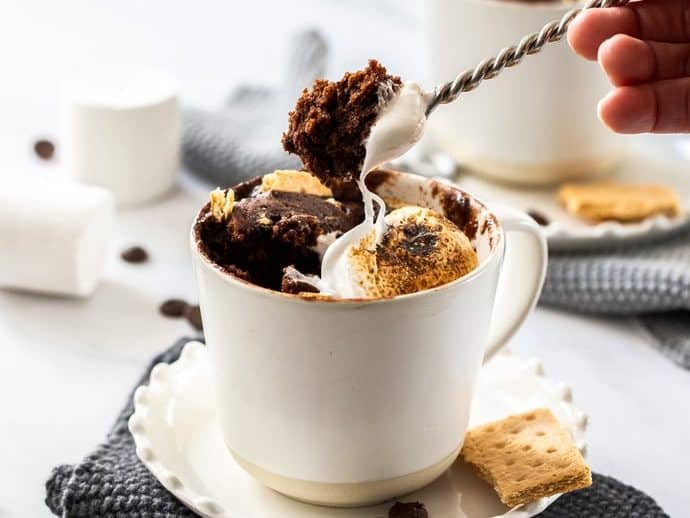 Okay YUM! This s'mores mug cake looks insanely good.
If you want to make it super easy, you can just mix together chocolate cake mix and water in a mug and microwave for a minute.
Then add the marshmallow and graham crackers and top and microwave a little longer. So easy.
22. Apple Crisp
I can't think of a more perfect fall dessert than this microwave apple crisp.
I would just use apple cinnamon oatmeal mix and butter as a topping to make it extra easy!
This post was all about cheap and easy microwave mug meals you can make in your dorm room.
Looking for more dorm room ideas?